Shortbread is a classy little cookie and this is a fact. No offense to these much loved trashy blondies, but shortbread cookies are a very different dessert. They are rich and buttery but delicate and simple enough to be adapted to different flavors. They remind me of tea-time and lucky for me pair equally well with wine-time.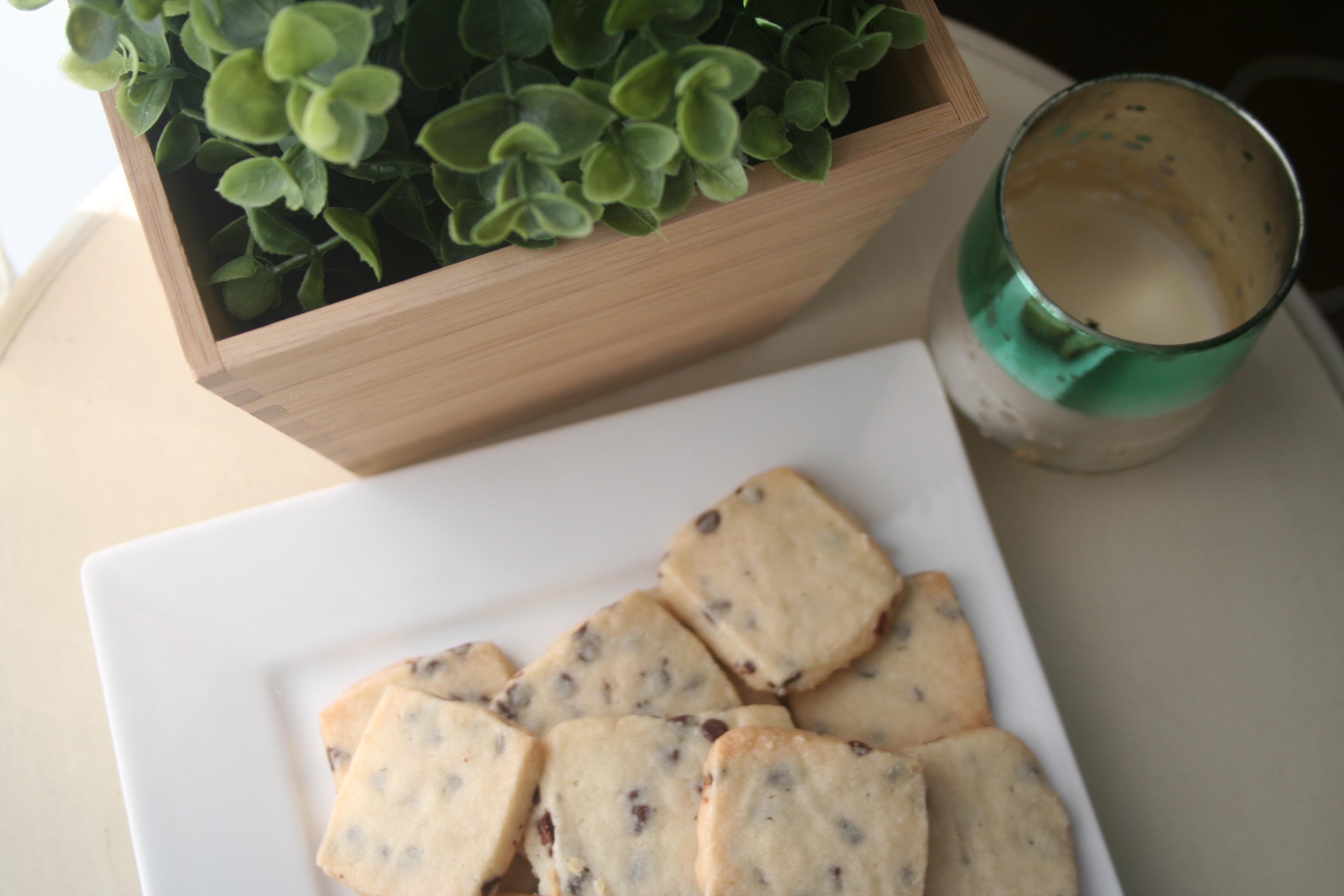 I had my eye on this chocolate chip version for a while and decided to bring them for a weekend away to meet my boyfriend's parents (after abandoning my first practical idea of transporting an entire layer cake). These shortbread cookies were my thank you for hosting me, here are some cookies so please like me, gift. We are still dating so I can once again thank butter for improving my life.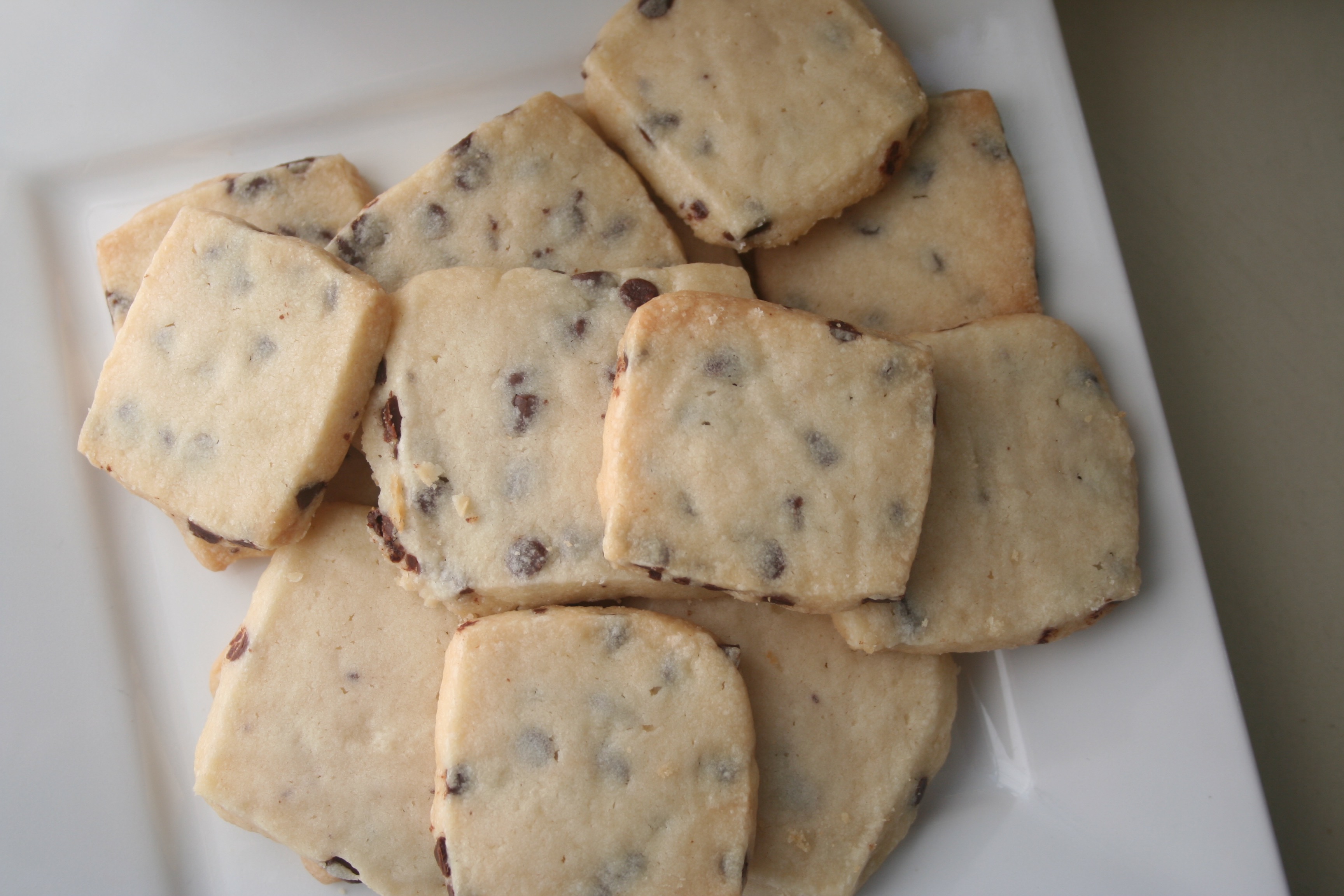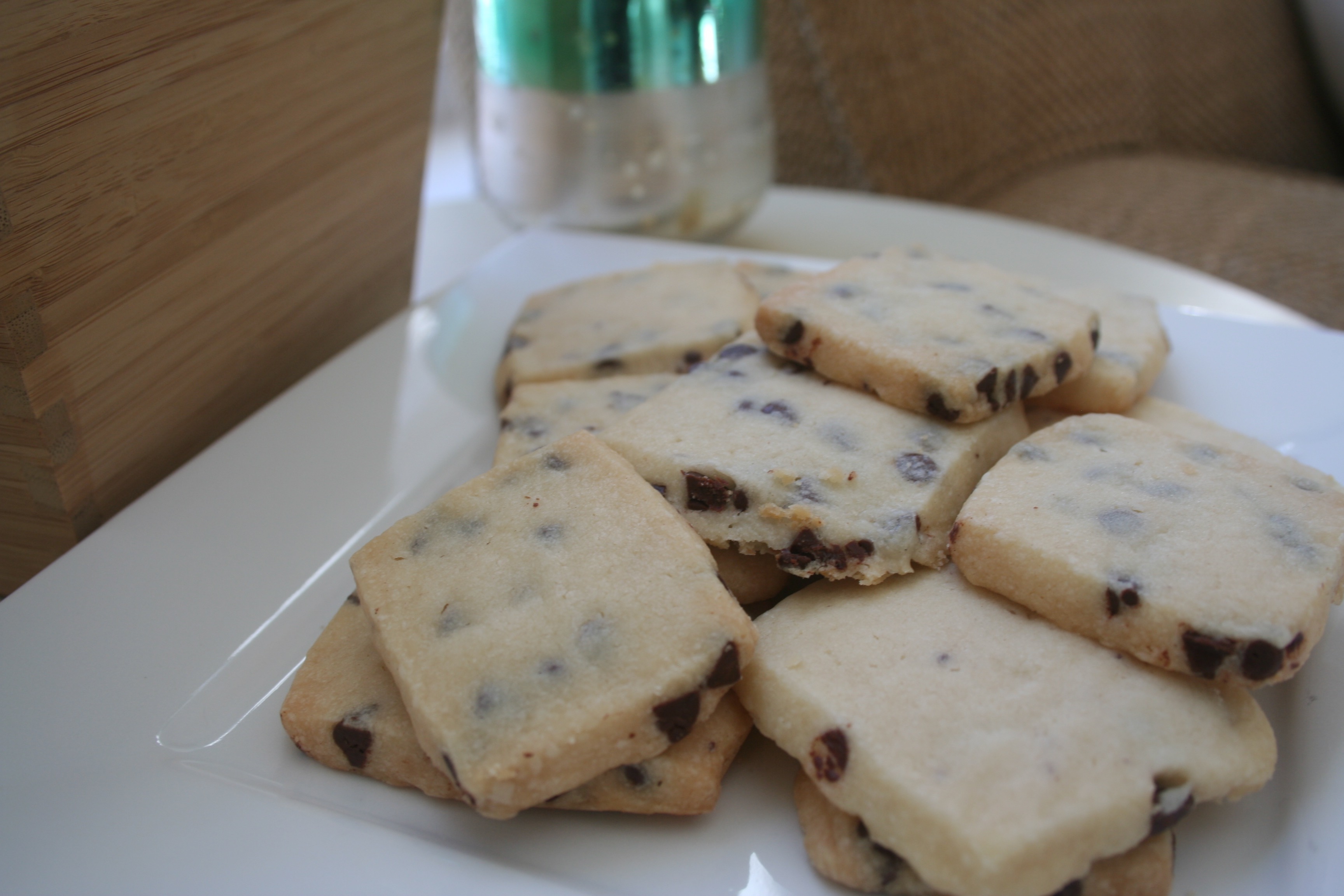 Looking back I've now made four batches of these cookies in 30 days so I'd say they are a true winner all around. I'd advise you to consider making a double batch because people (I'm not naming names) have been known to pop these like potato chips.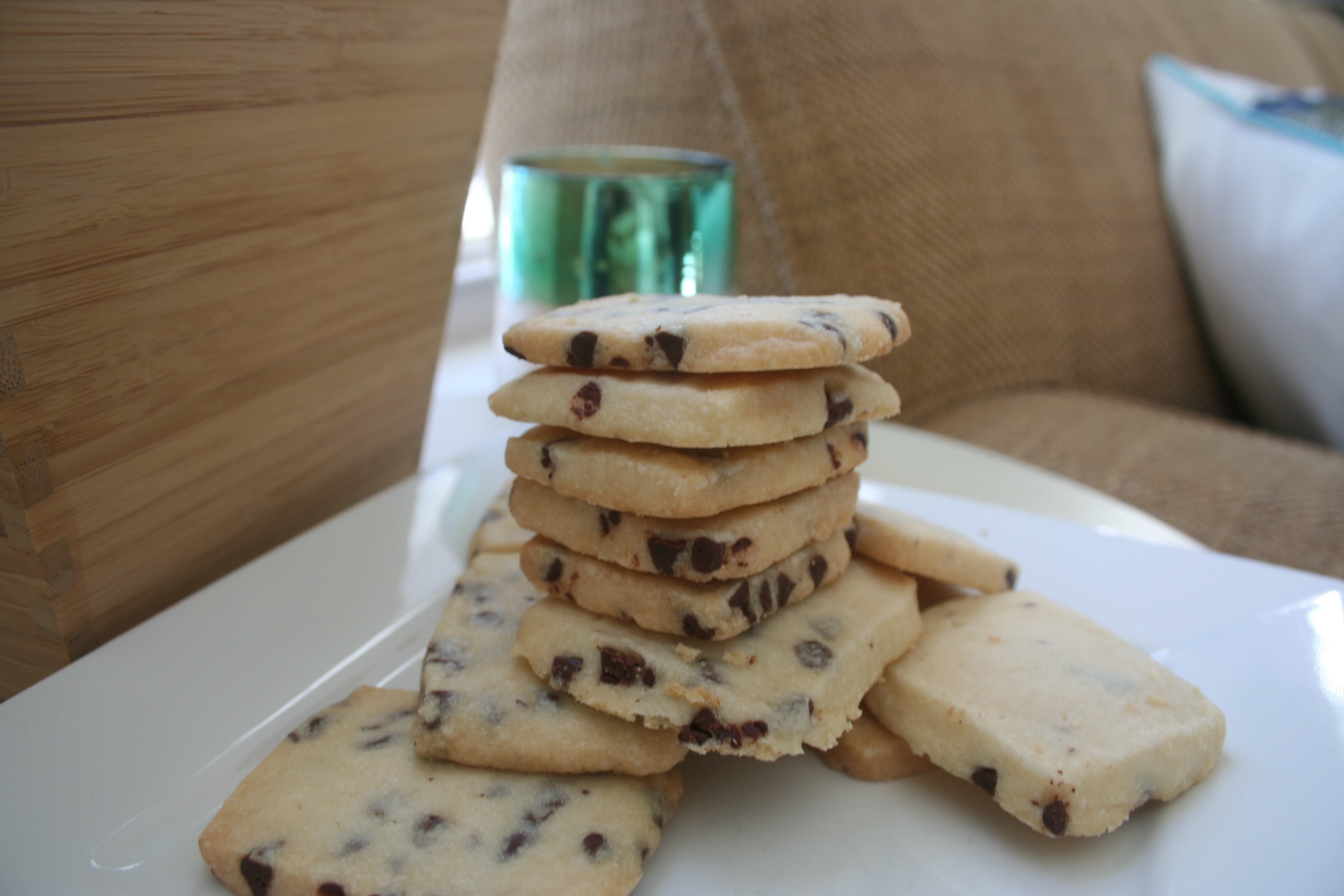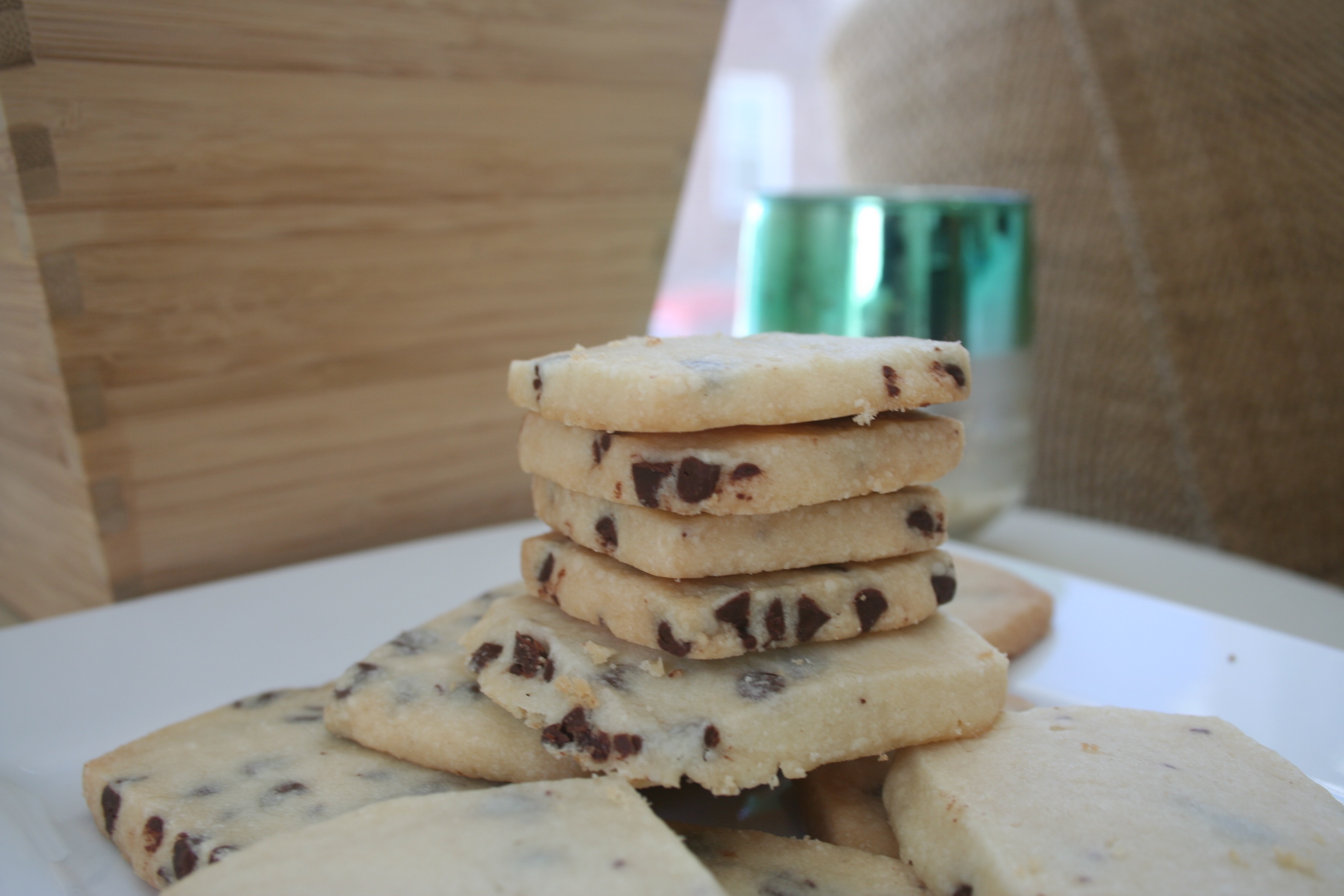 I'm not quire sure why I was so into this shortbread jenga situation but I have about 15 of these photos of varying cookie stacks.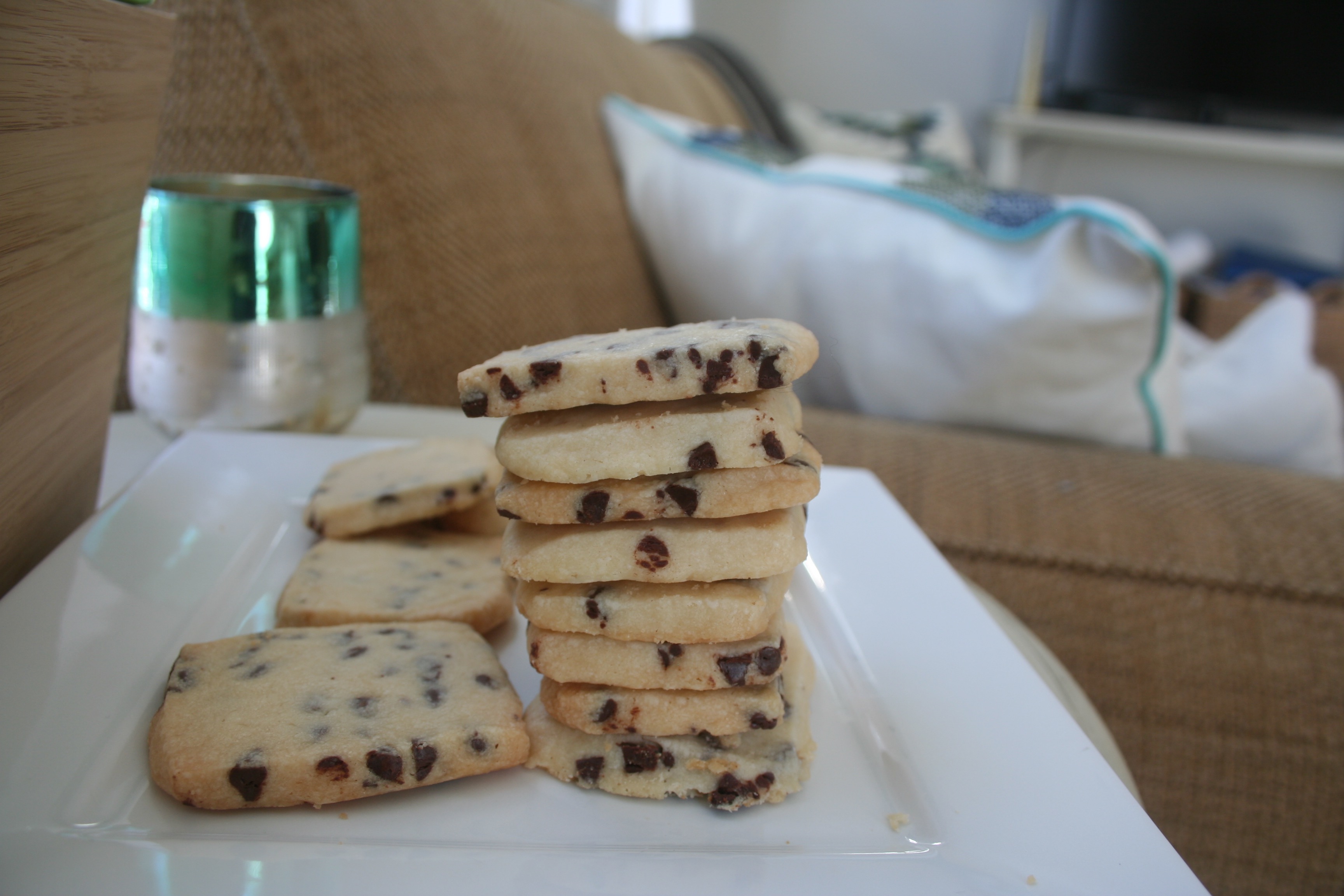 They come together easily with essentially just butter, flour, and sugar – as all good things do.  You roll out the dough in a large ziplock bag and let it sit in the fridge for a few hours before cutting into your desired shape. I went with quirkily irregular rectangles…but I think this would be a wonderful cookie cutter opportunity. There just aren't enough cookie cutter opportunities out there.
Chocolate Chip Shortbread Cookies
(recipe from Cake Merchant)
2 sticks unsalted butter, room temperature
2/3 cups confectioners sugar
1/2 teaspoon vanilla extract
2 cups all purpose flour
3/4 cup mini chocolate chips
Directions
With a hand mixer or in a stand mixer, combine the butter and confectioners sugar together for about 3 minutes.  Next, beat in the vanilla extract.  Add the flour about a cup at a time and combine until just mixed.  Try not to over mix here and I find it helped to fold in the chocolate chips by hand.  If you only have regular sized chocolate chips by all means, do not let that stop you.  I do however, think the mini chocolate chips are a great size for the texture of this cookie.
Transfer the dough into a gallon sized ziplock bag and use your hands to smush (technical baking term) and distribute the dough inside the bag followed by a rolling pin to spread the dough to all four corners.  You want a pretty even spread so that the cookies will be uniform but don't worry if it's not perfect.
Chill the dough in the refrigerator for around 2 hours or until firm.  You can also keep the dough sealed in the fridge for up to 3 days.  When ready to bake, cut open the edges of the ziplock bag and cut your cookies into the desired shape.  Bake the cookies in a 325 degree oven for 15-18 minutes or until the edges just turn brown.  They will be a pale cookie in general and firm up more once they cool.
I also highly recommend dipping these in good quality chocolate.  I may cut them into hearts and dip them for valentines day because that sounds adorable.
Enjoy!