I'm a big fan of the "what's your favorite food?" question. I like to know what people would eat every single day if nutrition wasn't a factor and it was acceptable to wear drawstring sweatpants to work.
Because I have a mature and refined palate my answer is always cake. Usually chocolate cake – but I'm an equal opportunity cake eater. So when I turned the mature old age of 28 last week, it seemed only fitting to make some birthday cake truffles inspired by momofuku milk bar.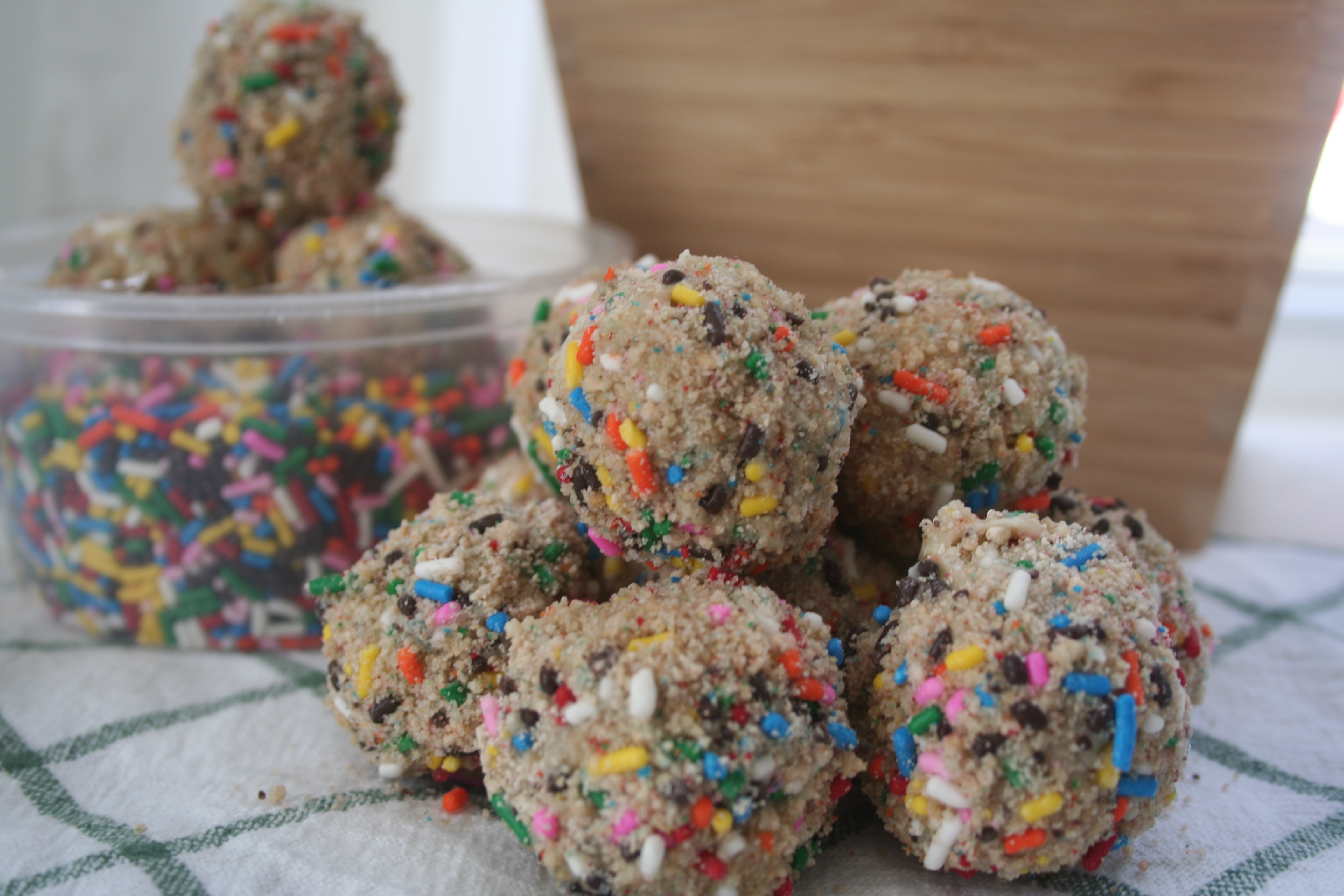 I say inspired by because I used boxed funetti cake for the base instead of a from scratch yellow cake. I'm a big fan of making things from scratch but funfetti just gets it right. One time in college we made a funfetti cake for a girlfriend's birthday (ok, for every girlfriend's every birthday). We made it about halfway through the cake before realizing the pan hadn't been rinsed thoroughly and those mystery notes of lavender were actually dish soap. Like champs, we ate the rest of the cake.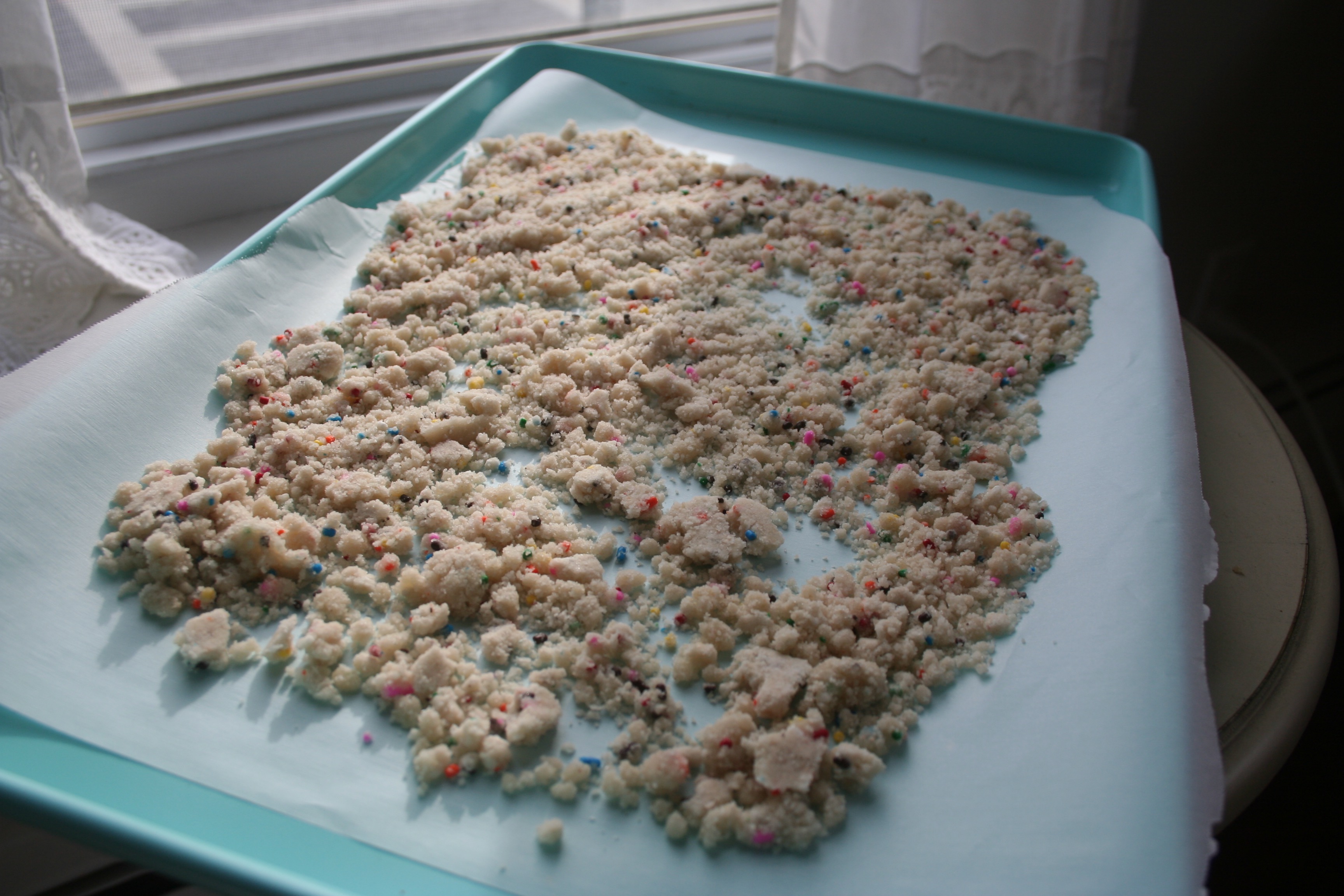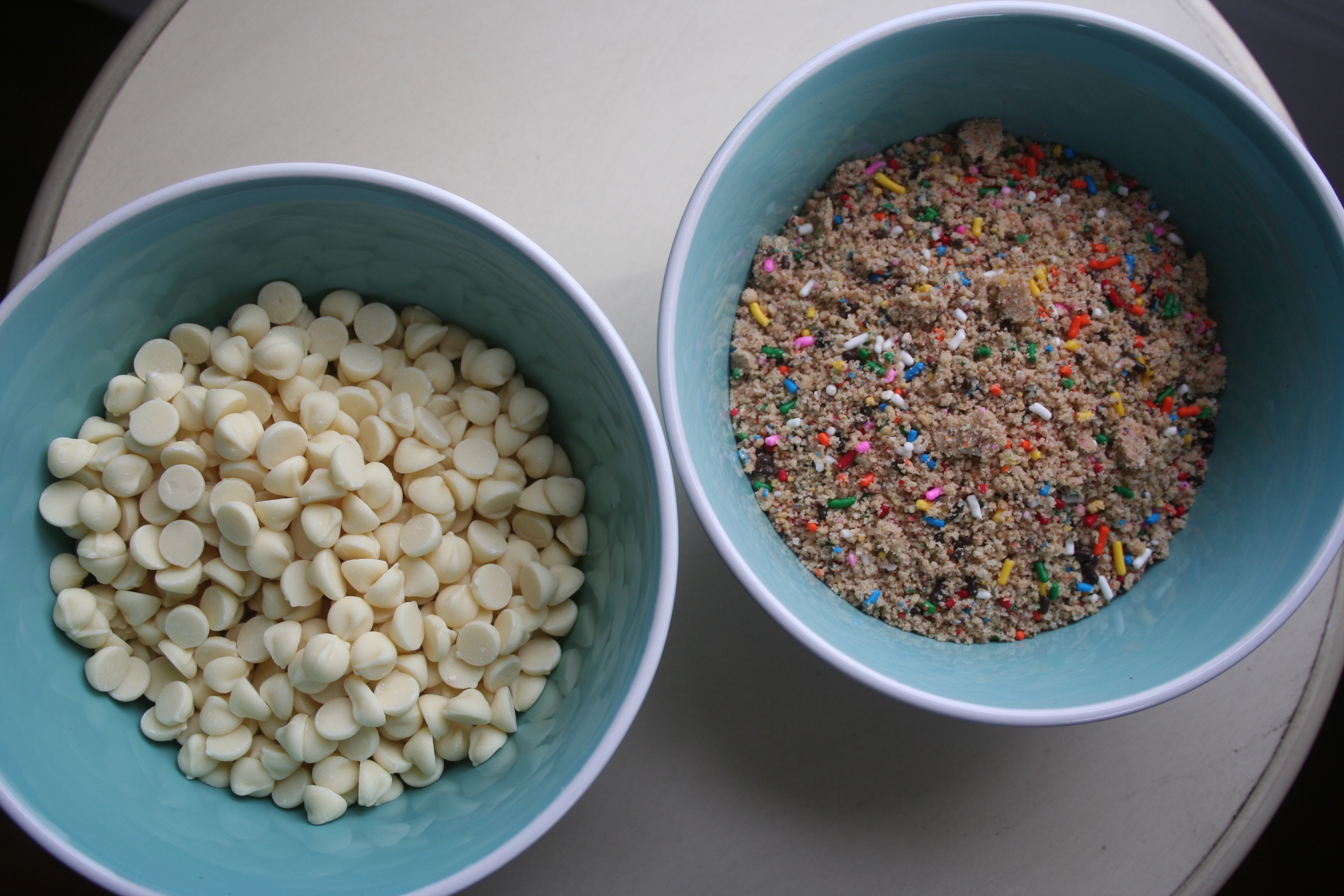 So if I'm willing to eat soapy funfetti and not bat an eyelash, I'm definitely on board with funfetti cake dipped in white chocolate and rolled in birthday cake sand and rainbow sprinkles.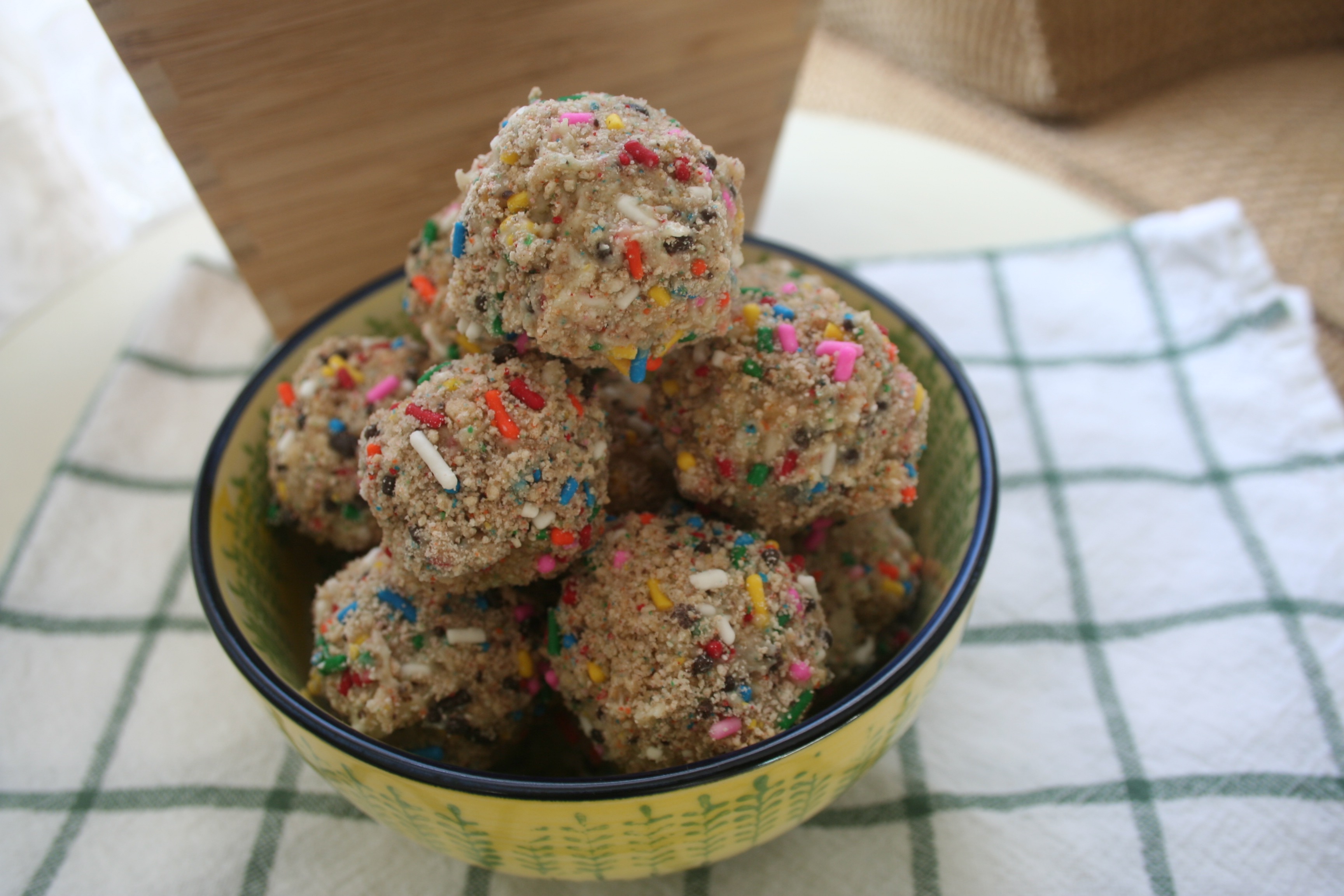 Rainbow sprinkles really are a mood lifter. I'm fairly certain they could solve the worlds problems.  It's science.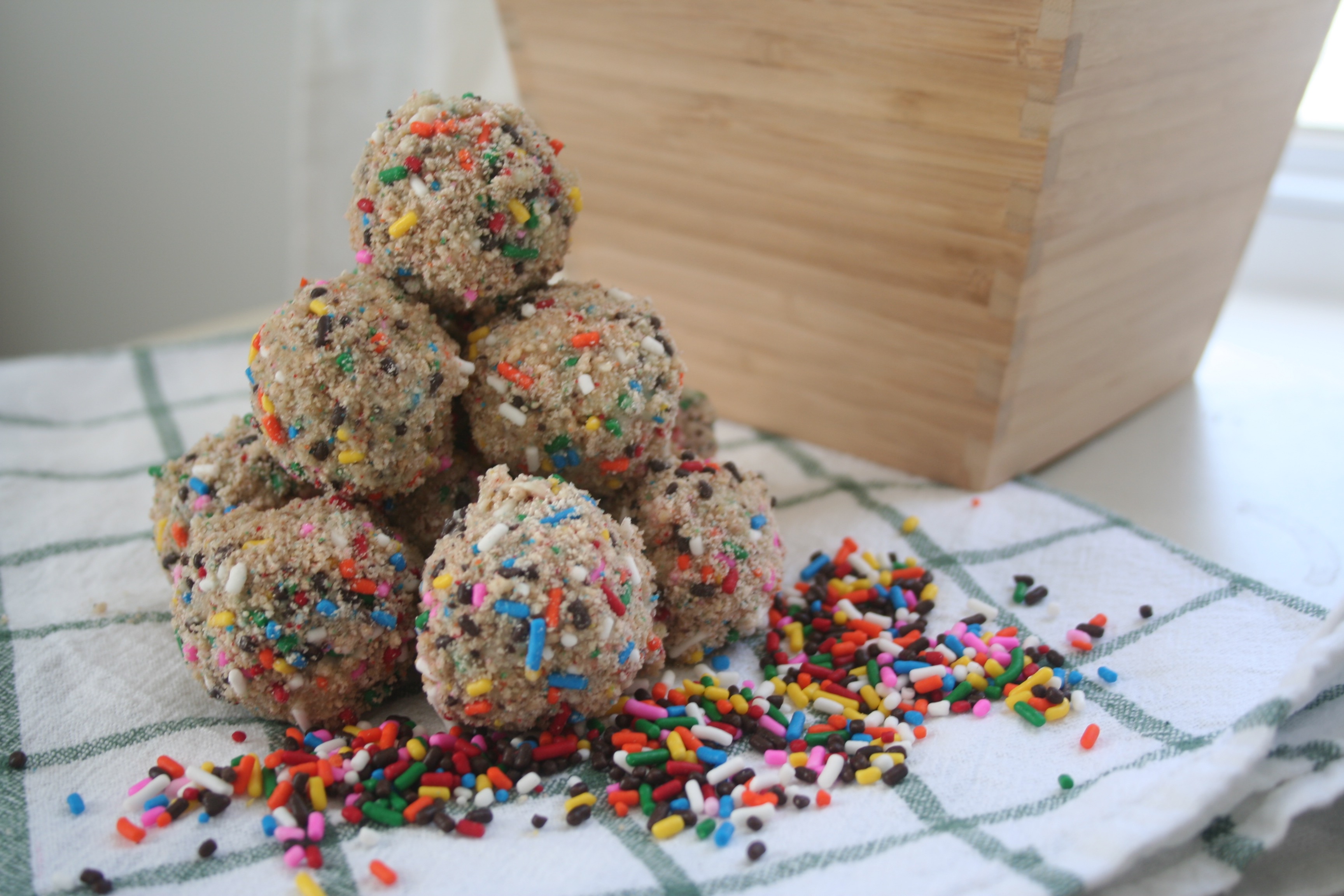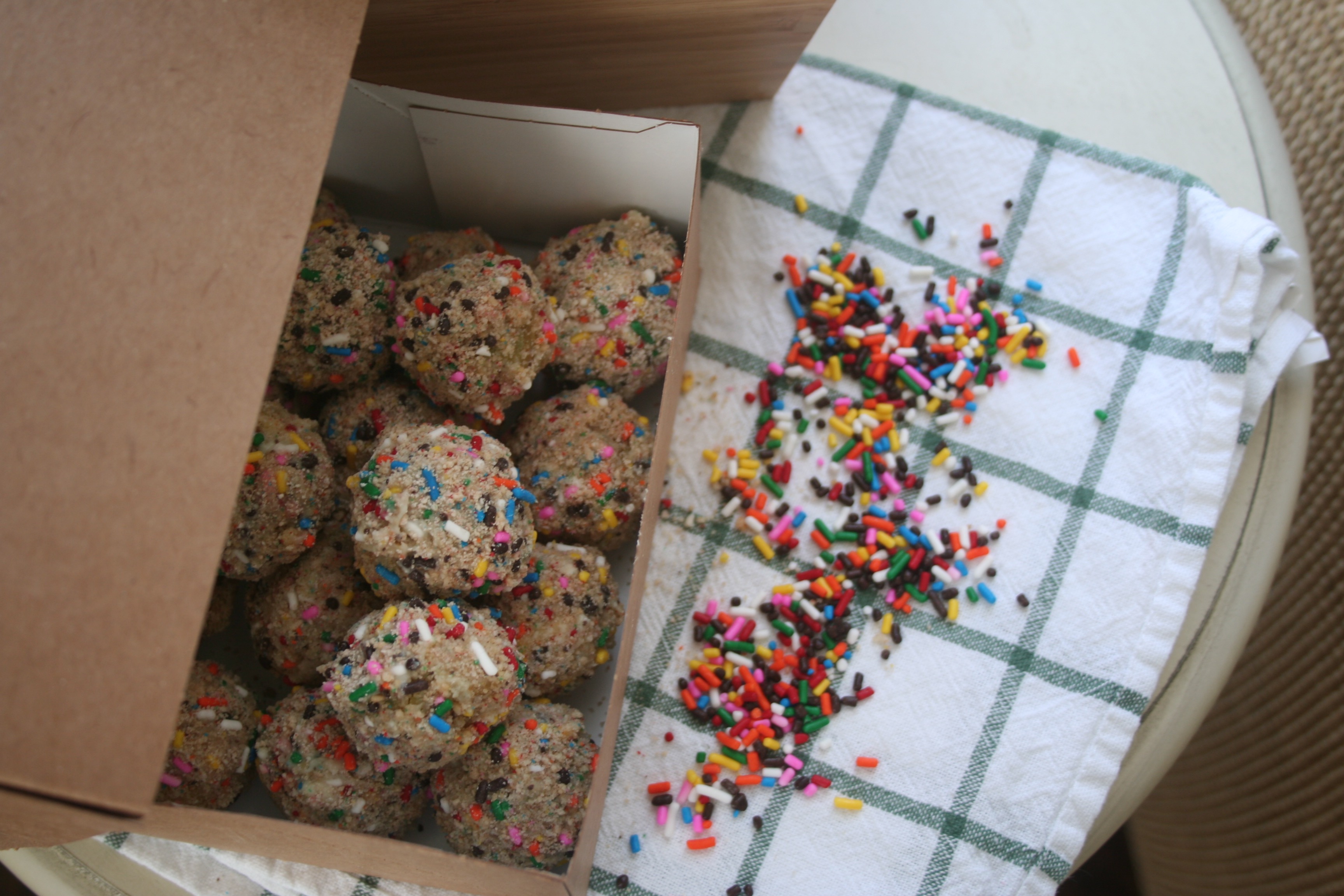 I boxed most of these up to try and bribe my boyfriend's nieces and nephews into liking me.  They proved to have even more mature palates than mine own and instead opted to eat tootsie roll pops and starbursts.
You can't win them all.
Birthday Cake Truffles
(adapted from momofuku milk bar via the new potato)
Funfetti Cake
1 box funfetti cake mix
3 eggs
1/2 cup oil
1 cup water
Vanilla Milk
1/4 cup milk
1 teaspoon clear vanilla extract*
White Chocolate Shell
1 bag good quality white chocolate bits
Birthday Cake Sand
1/4 cup white sugar
1 tablespoon light brown sugar, packed
2/3 cup cake flour
1/4 teaspoon salt
1-2 tablespoons rainbow sprinkles
2-3 tablespoons grapeseed oil
1 tablespoon clear vanilla extract*
*Clear vanilla really is key here for getting that birthday cake flavor.  I ordered mine off amazon for $8 and it felt like a very smart investment.
Directions
Bake the funfetti cake according to package directions and set aside to cool.
In the meantime, mix together all the dry ingredients for the birthday cake sand.  Next, add in your clear vanilla extract and begin mixing with the paddle attachment.  Gradually add in your grapeseed oil, watching for when the mixture starts to bind together and make small clumps.  All the recipes I found recommended a smaller amount of oil and vanilla but my mix was still bone dry and no clumping to be found so I upped the vanilla and the grapeseed oil a bit.  Spread the crumbly mixture out on a cookie sheet lined with parchment paper and bake in a 300 degree oven for around 15 minutes or until lightly browned.  You want this birthday cake sand to be pretty uniform so I'd give it a spin a food processor to get it more sand-like.
Combine the vanilla extract and milk together to make vanilla milk (rocket science).  Crumble up the funfetti cake and add as much vanilla milk as you need for it to stick together enough to form truffles.  The funfetti cake is pretty moist so whether you use a little or a lot it should work.
Once all the cake is formed into truffles sized balls, dip them in white chocolate and then roll them in birthday cake sand.  This process is MESSY.  Embrace it.
Store the truffles in the fridge or stick some in the freezer for days when you need a rainbow sprinkle pick me up.
Enjoy!