Blood oranges are quite a photogenic fruit. Shockingly gorgeous inside and out, I was really excited to use them in this citrus loaf cake (i.e. cake for breakfast). What all those stunning orange instagram photos do not tell you is that the juice is also great for redecorating your kitchen.
Blood orange is now the accent color on every dishtowel I own.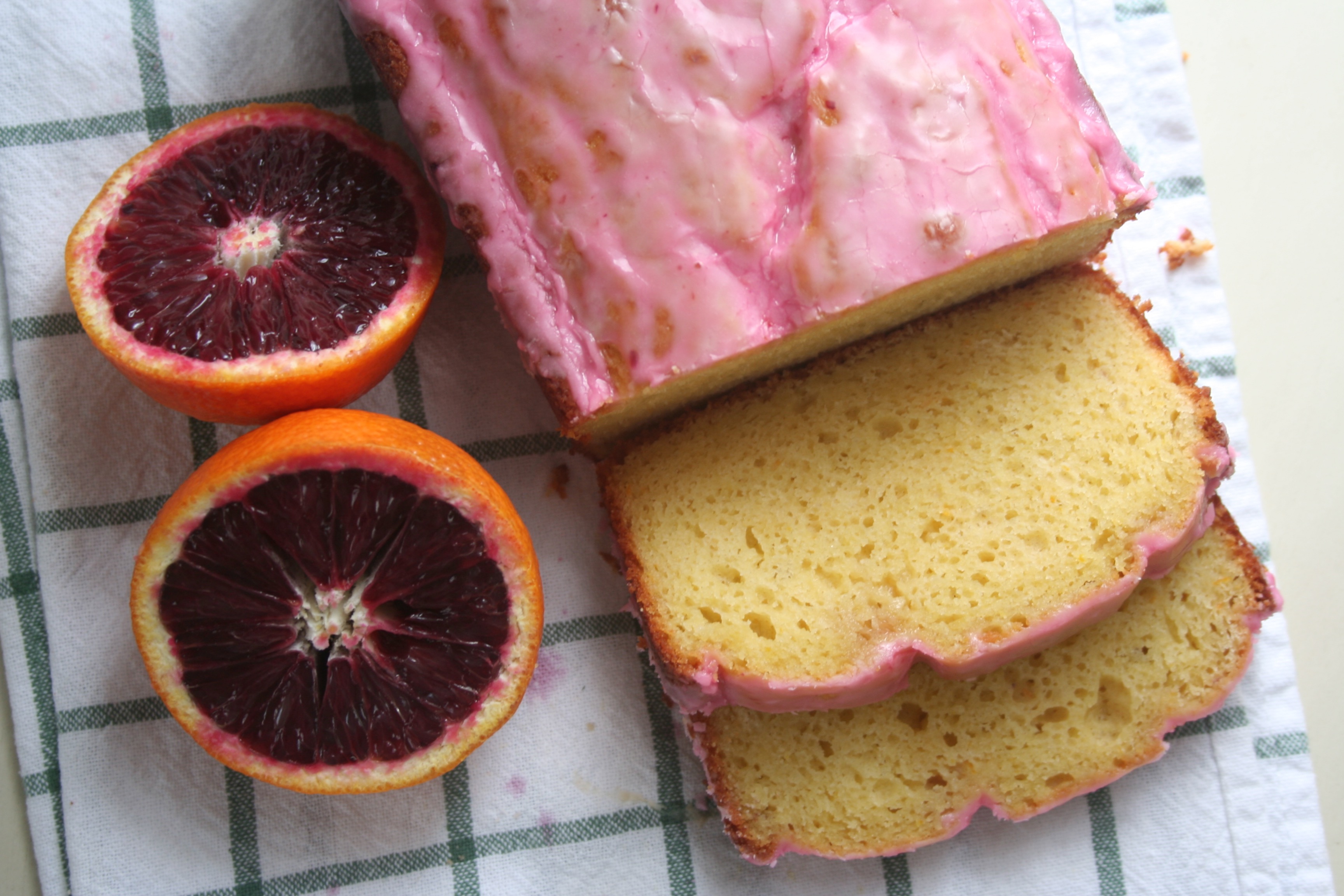 Trying to take pictures of this loaf cake in my new white photo box without staining the entire thing magenta was the closest thing to performing open-heart surgery as I will ever come.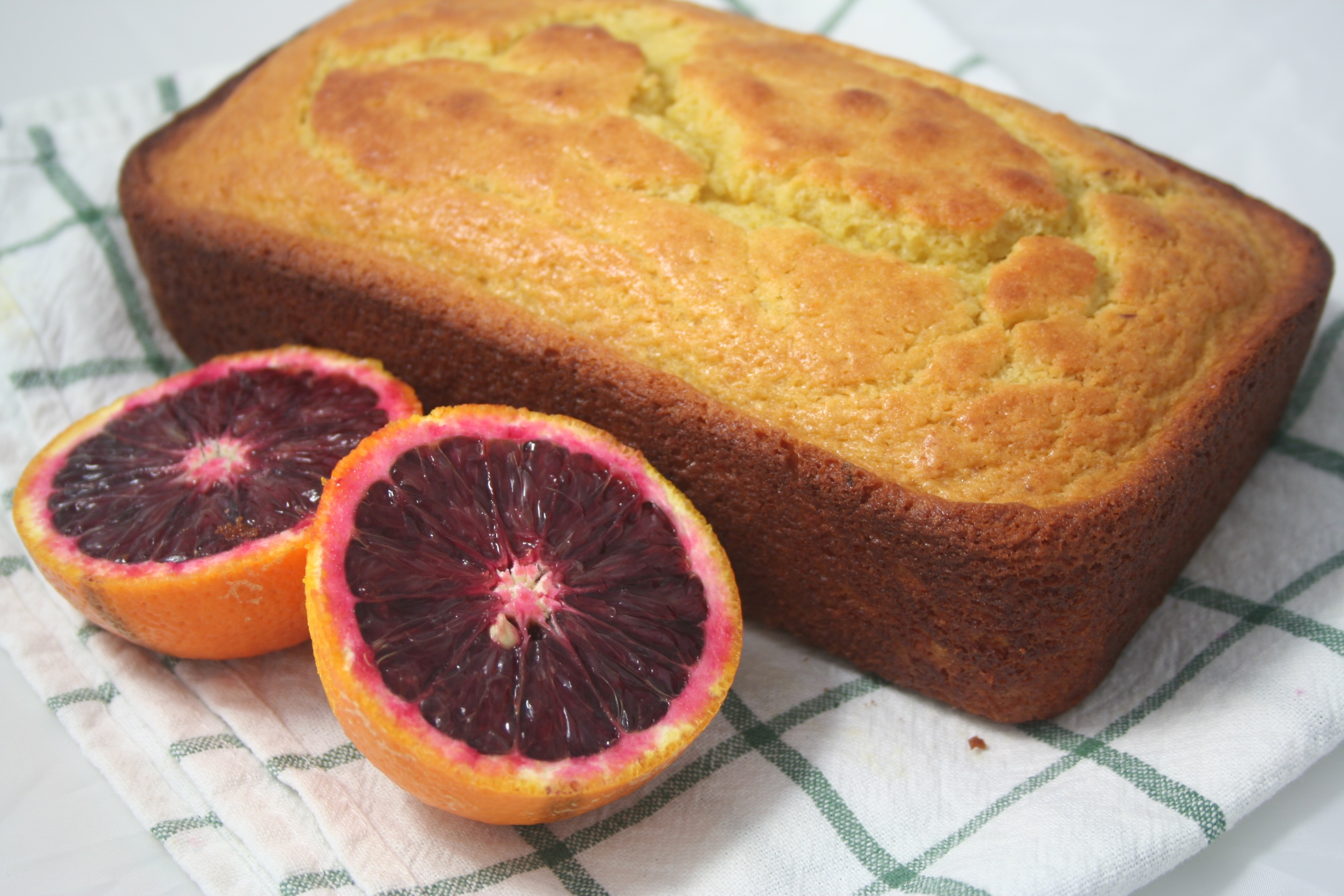 Thankfully, like with most gorgeous things, I took one look at this pink quick bread and forgot all hardships I went through to make it.
I am such a pushover.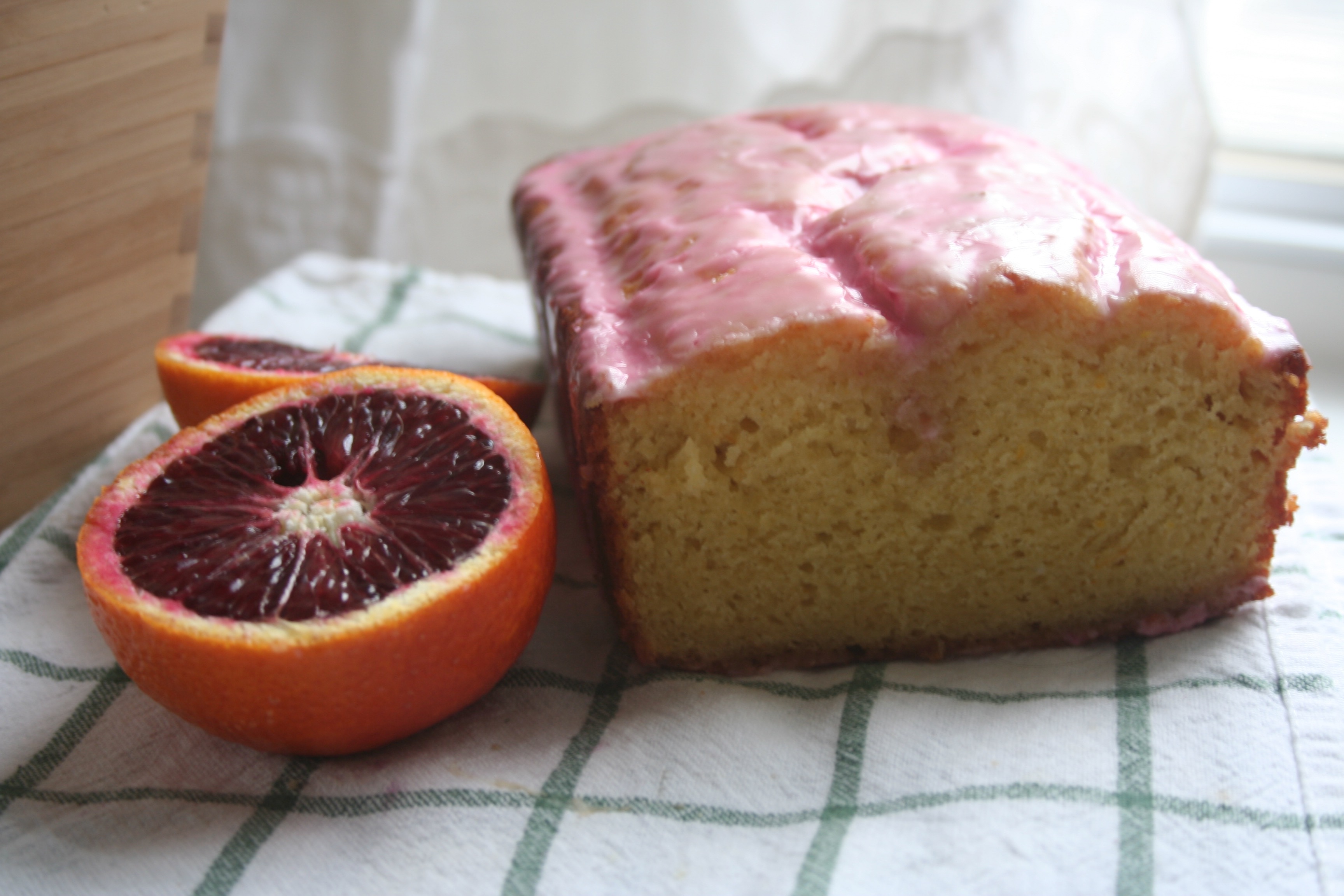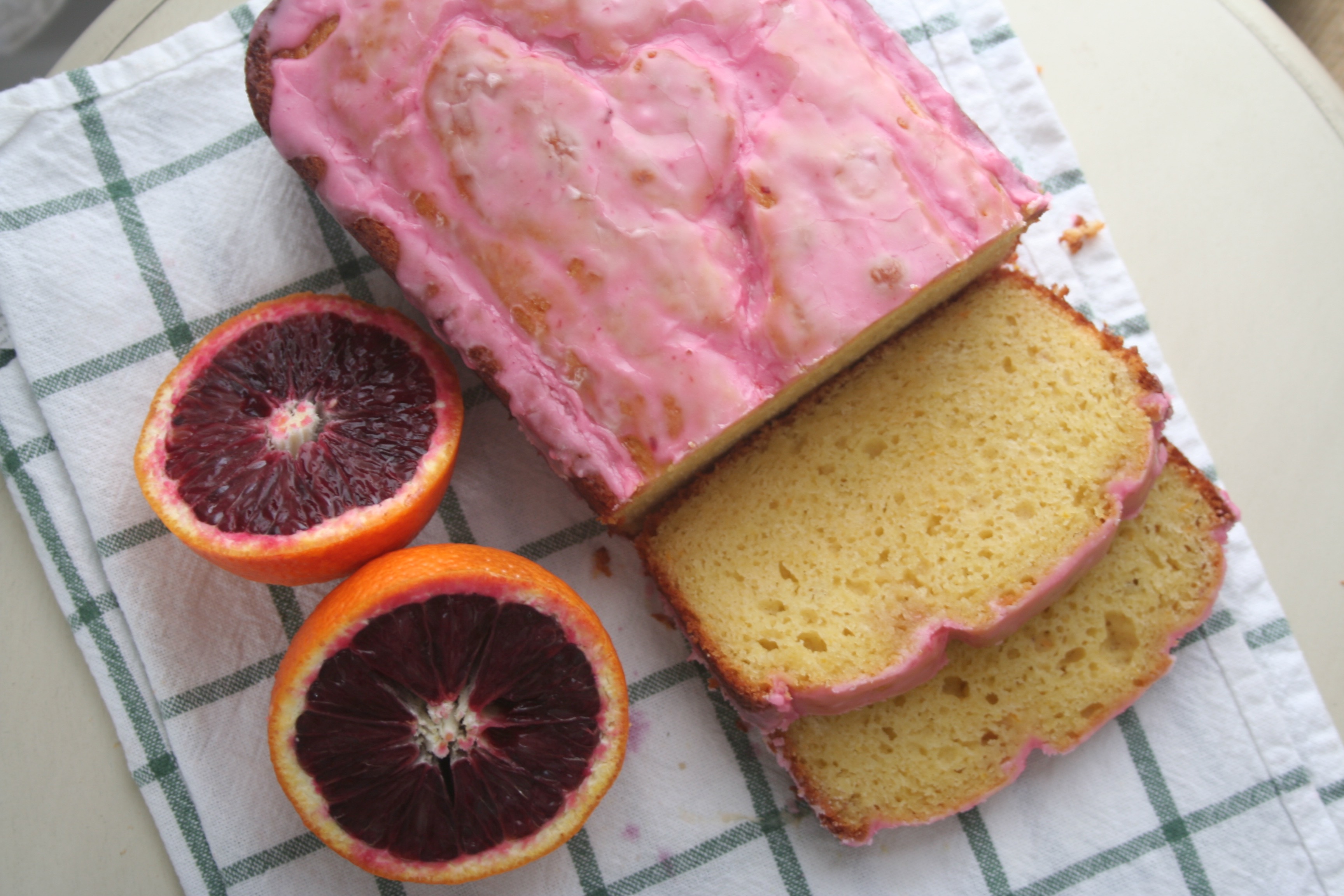 The combination of olive oil and yogurt in this bread/cake causes it to be extremely moist and tender. The cake itself is dense but the flavors are light enough to enjoy it for breakfast, lunch, and dinner. Also for mid-morning snack, lunch dessert, and pre-dinner snack. Thankfully that's all acceptable because the inclusion of olive oil (healthy fats!), yogurt (probiotics!), and oranges (vitamin C!), mean this little number is practically a super food.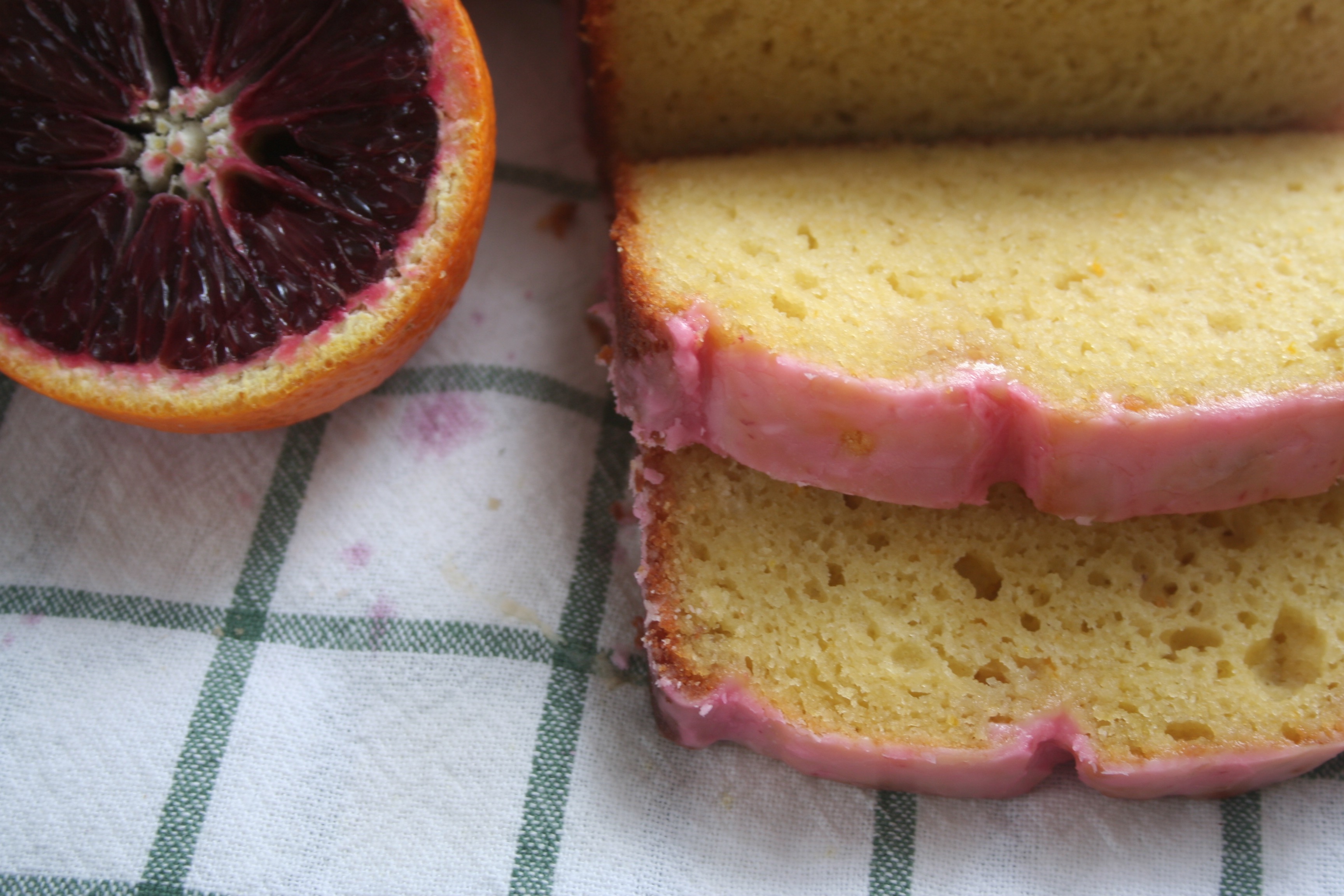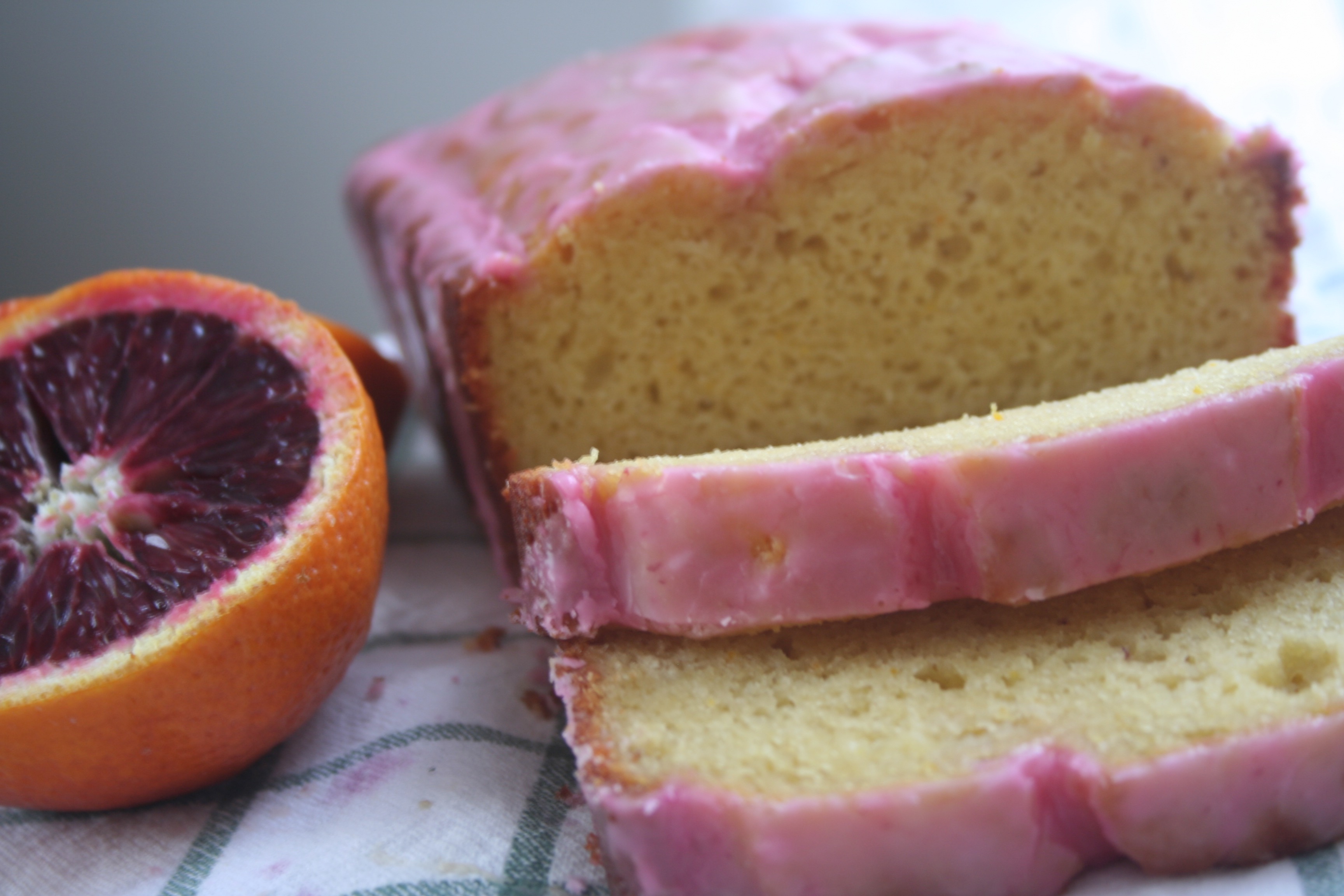 The moral of the story is eat cake for breakfast and never handle blood oranges when wearing white.
Blood Orange Olive Oil Cake
(recipe from cookie and kate)
Cake
1 1/2 cups all purpose flour or whole wheat flour
2 teaspoons baking powder
1/4 teaspoon salt
2 teaspoons grated blood orange zest (about two blood oranges)
1/4 blood orange juice
1 cup sugar
3/4 cup plain yogurt (I used Greek)
3 eggs
1/2 teaspoon vanilla
1/2 cup olive oil
Glaze (I would double this)
1/3 cup powdered sugar
2 teaspoons blood orange juice
Directions
Preheat oven to 350 degrees and grease a loaf pan.
In a medium mixing bowl, mix together the flour, baking powder, and salt.  In a separate larger bowl, rub the orange zest into the cup of sugar until the sugar becomes fragrant.  In a liquid measuring cup, measure out 3/4 yogurt and then add enough blood orange juice to equal one cup of liquid.
Whisk in the yogurt/juice, eggs, and vanilla into the sugar bowl until well-blended.  Next fold in the dry ingredients just until incorporated.  Finally, fold in the half cup of olive oil.  The cake will smell intensely of olive oil at this point and the batter will be shiny (do not panic).
Bake the cake in the loaf pan for 50 minutes.  While the bread cools, mix together the powdered sugar and blood orange juice to make the glaze.  This took a little bit of trial and error to get the right consistency so don't worry about the measurements.  Let the bread cool entirely before adding the glaze.
Enjoy!