I had big plans to make my aunt's Irish Soda Bread for Saint Patrick's Day. I love a good food theme and her bread is glorious.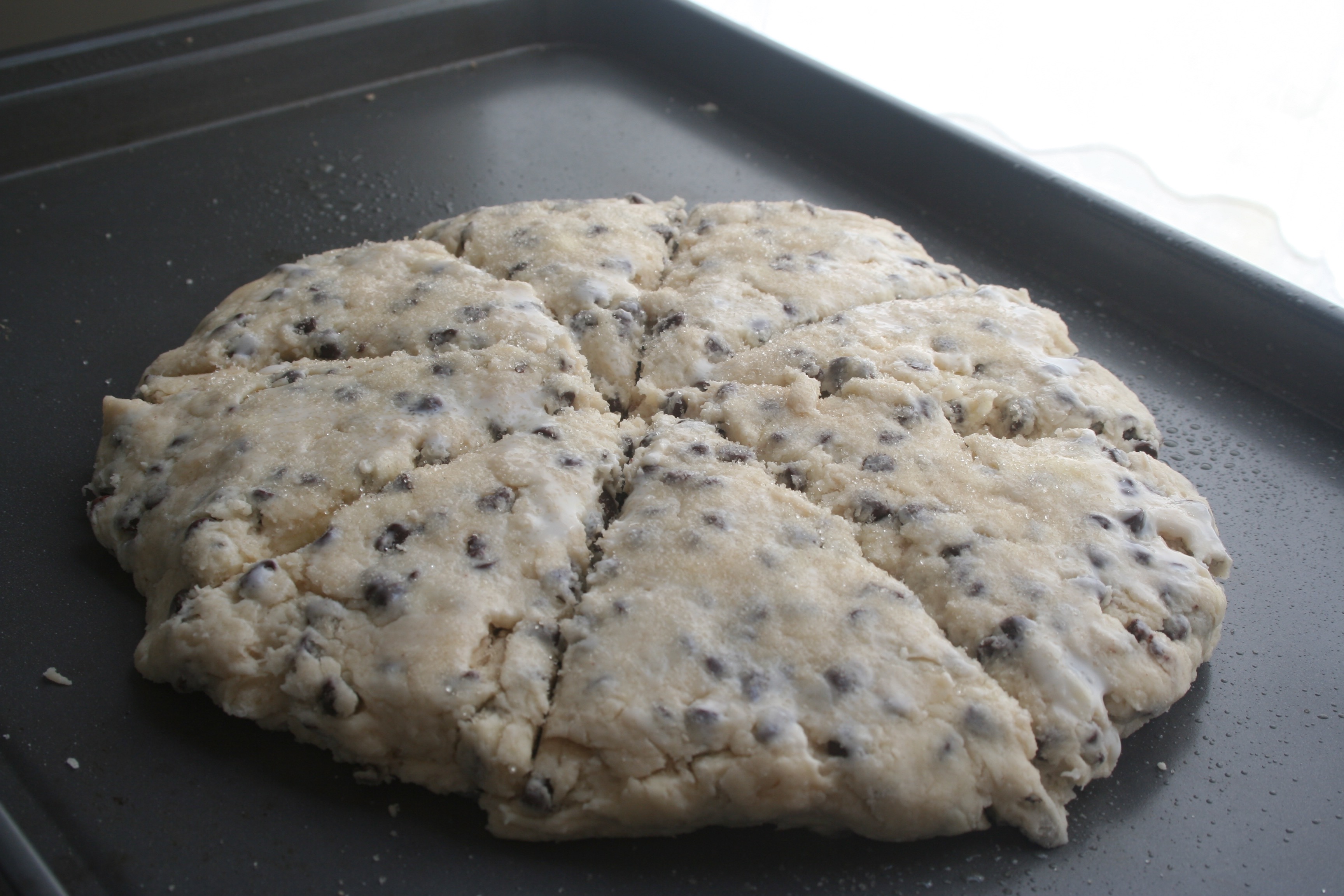 However, I also had big plans to go to Martha's Vineyard that evening and 6 hours of unsuccessful packing later, I was completely unprepared for a weird Winter/Spring weekend on an island and the carton of buttermilk sat unused in the refrigerator.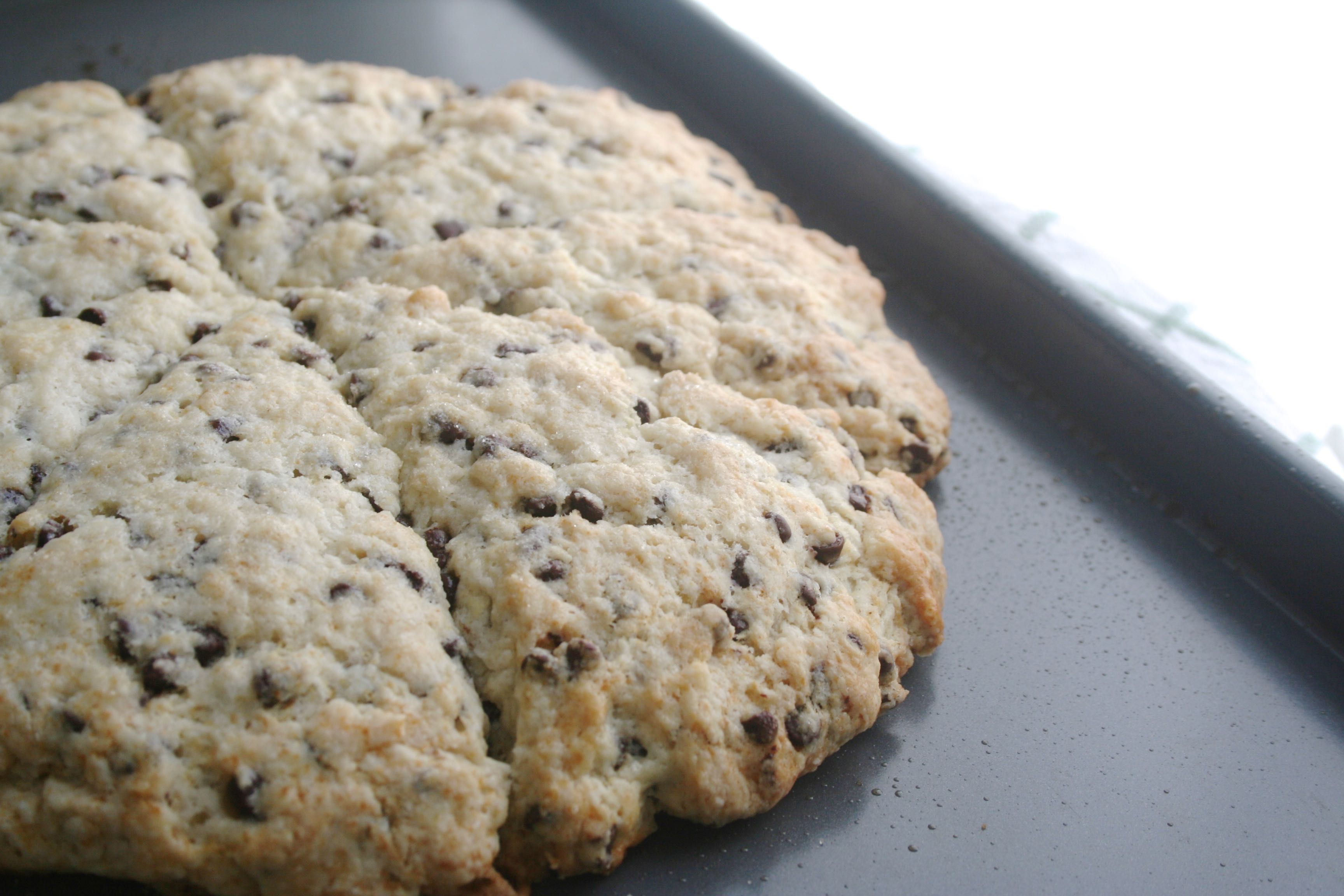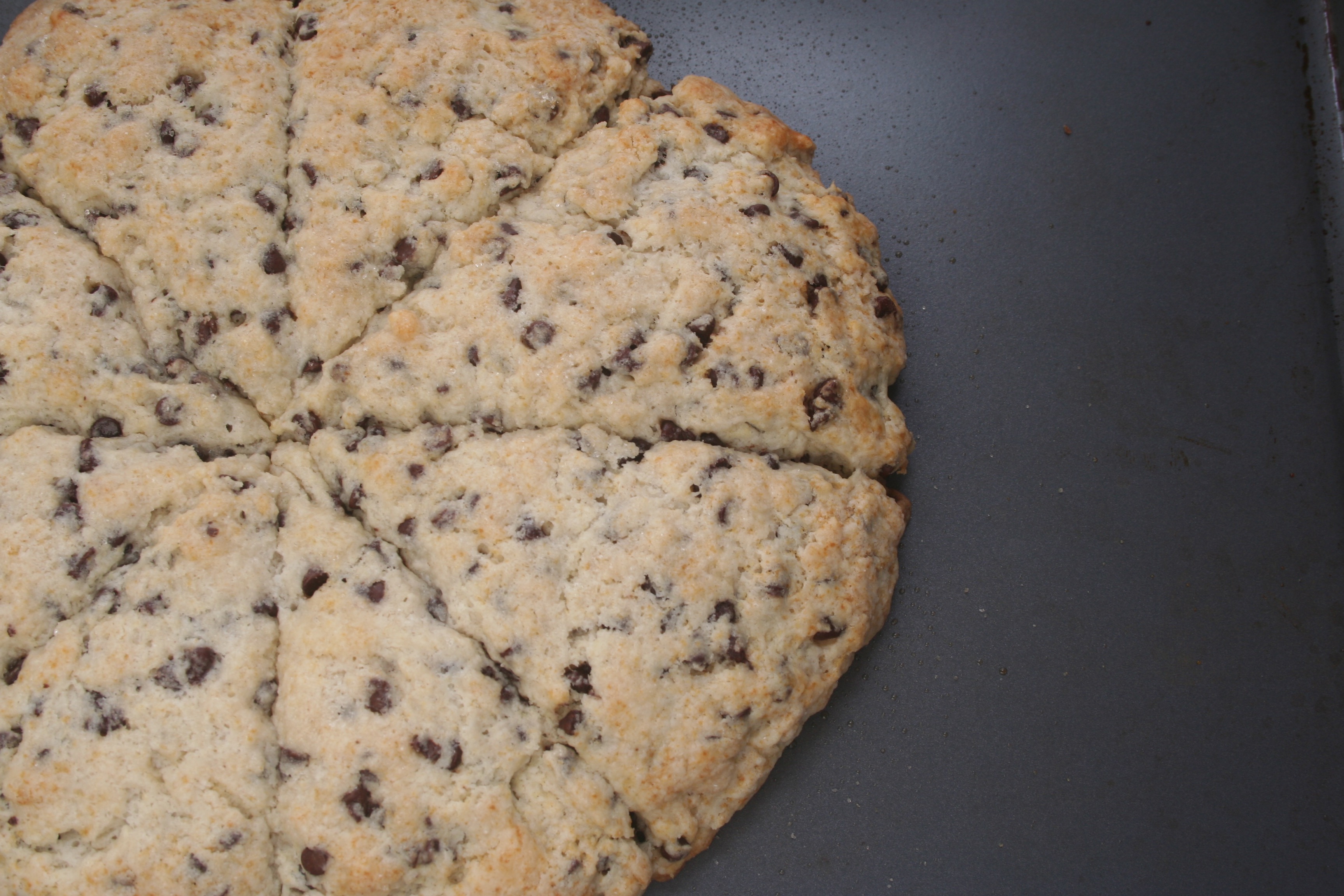 Thankfully this gave me a whole weekend to think up another use for the buttermilk. I know what you're thinking – couldn't I just make Irish Soda Bread a few days after Saint Patrick's Day? Well this blog is no place for that kind of logic.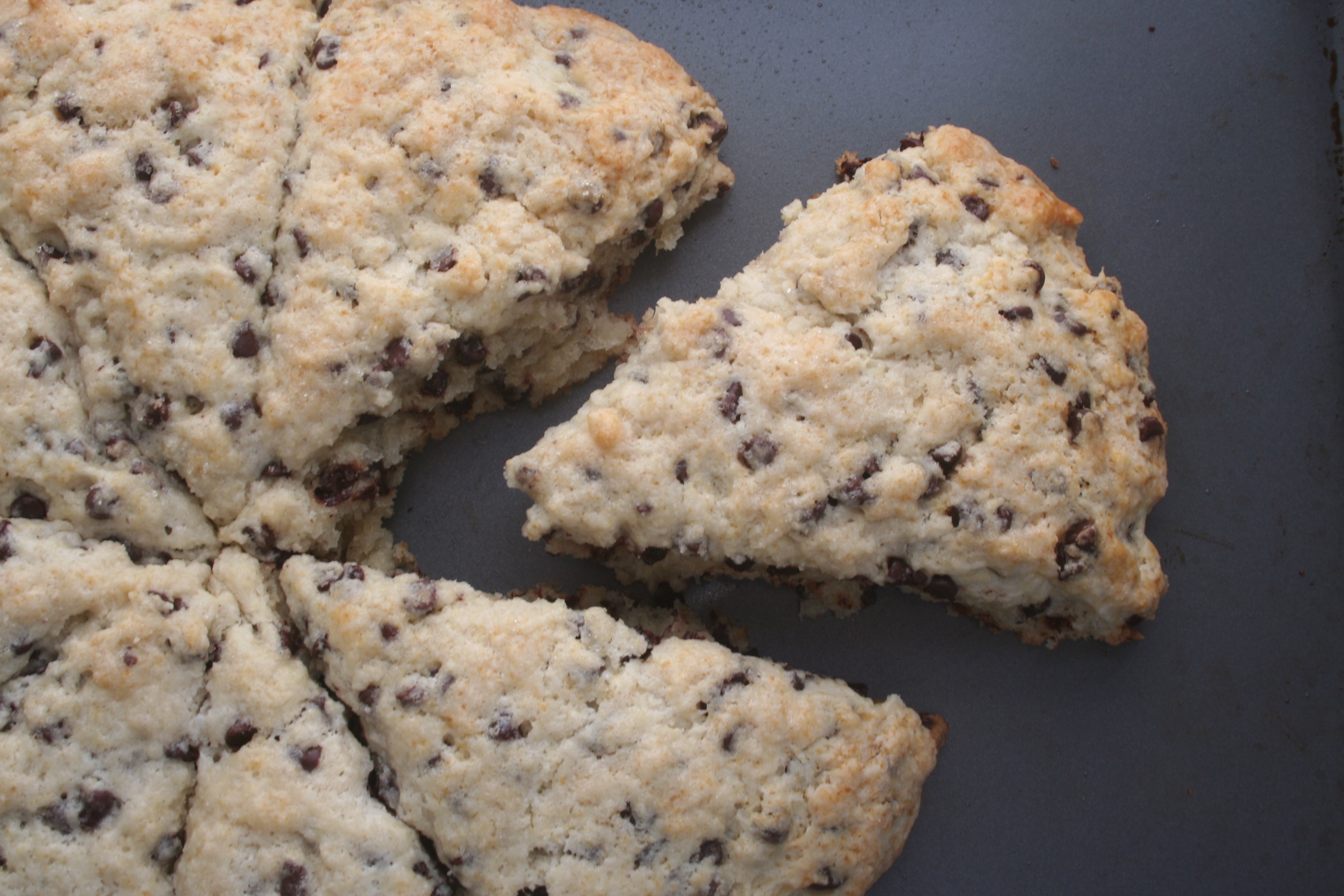 Luckily, these chocolate chip buttermilk scones more than made up for the delay in baked goods. These scones are tender as opposed to dry and crumbly like some scones. The batter is very lightly sweet with only ¼ cup sugar so the mini chocolate chips are completely justified as a breakfast option.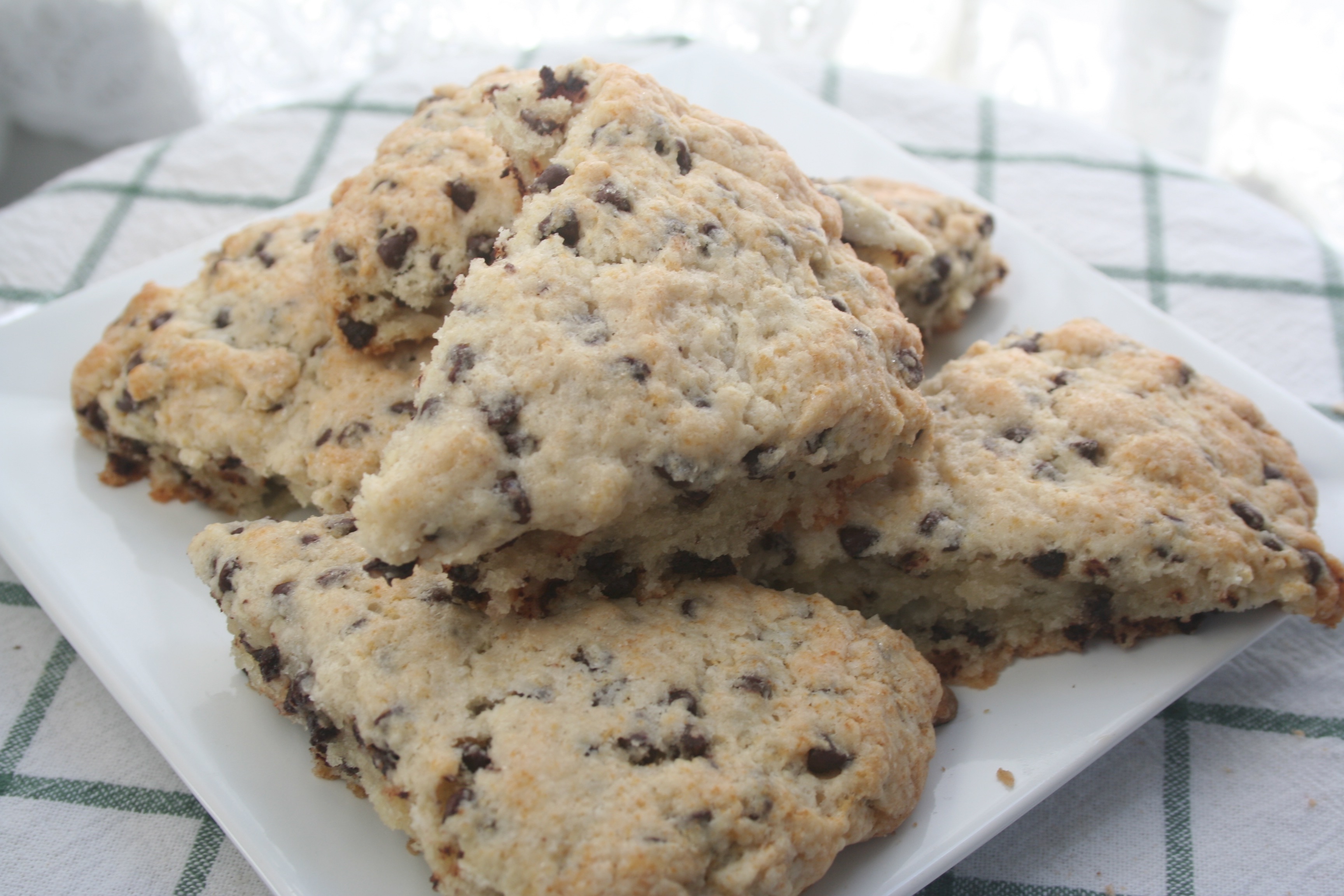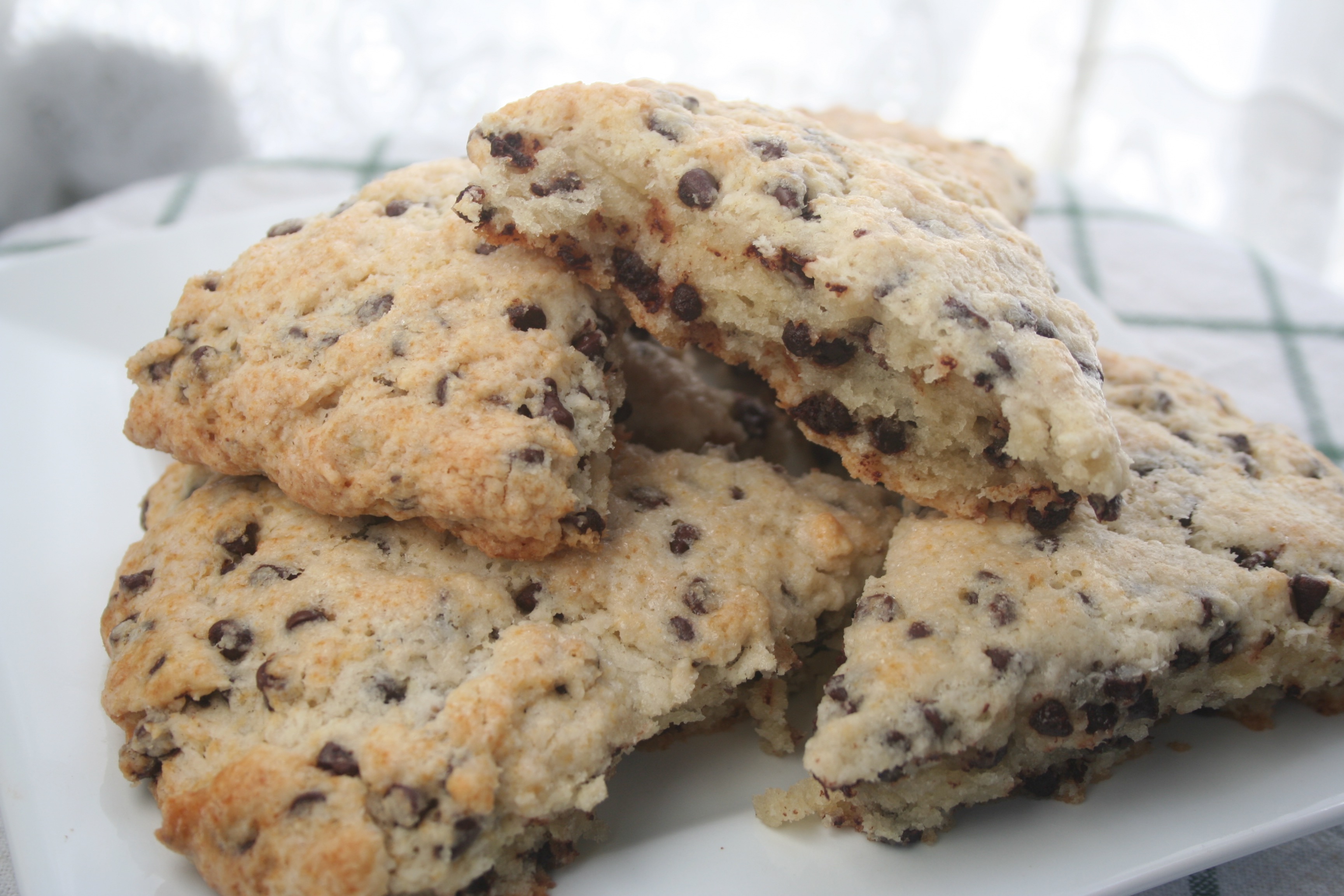 These keep well in a sealed container for a few days but I also popped half of them in the freezer. I'm looking forward to toasting them lightly in the oven and spreading on a thin layer of unsalted butter. If that's not logic, I don't know what is.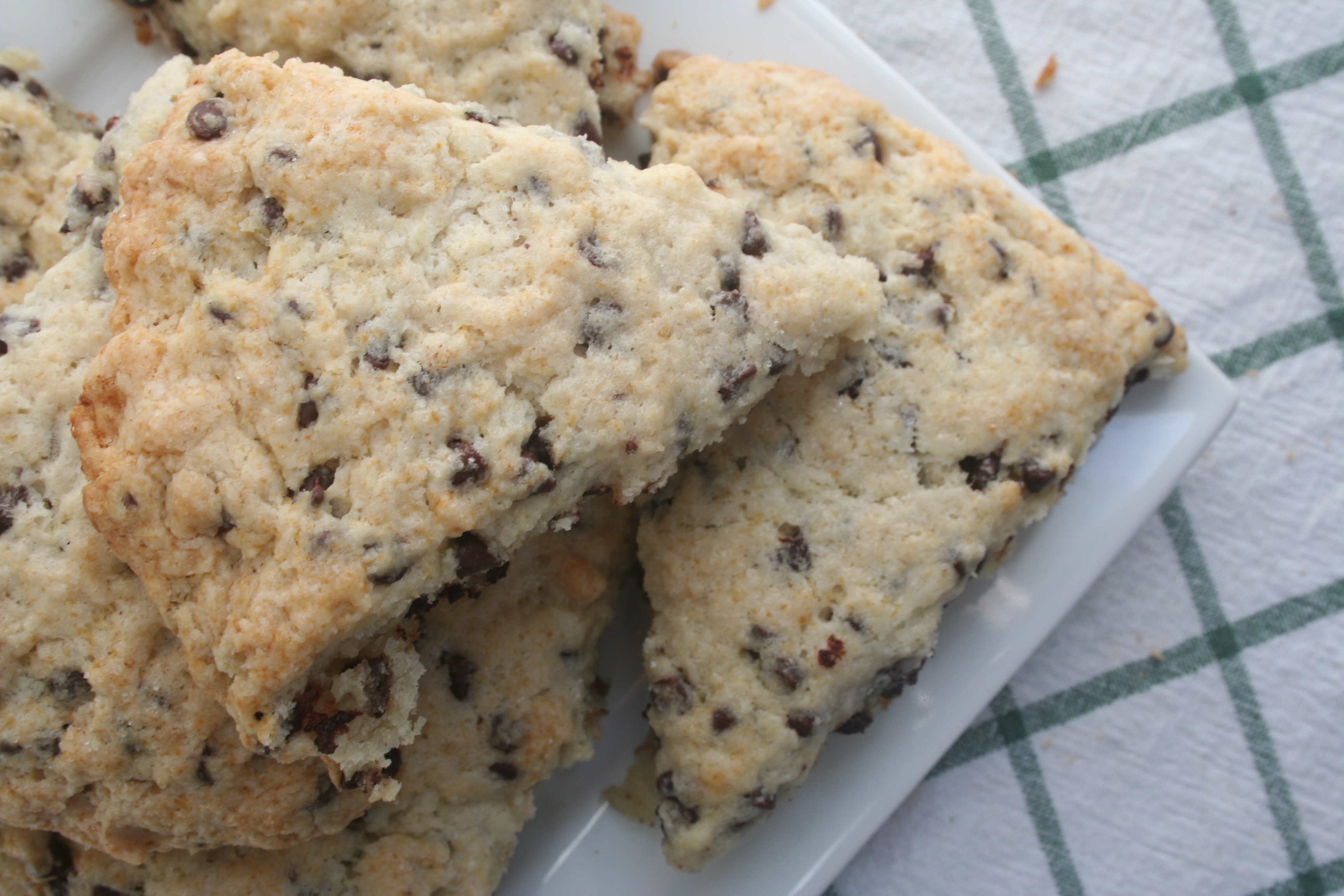 Chocolate Chip Buttermilk Scones
(recipe from Cafe Barbaco and the Joy of Baking)
2 cups all purpose flour
1/4 cup sugar
1 tsp baking powder
1/4 tsp baking soda
1/4 tsp salt
6 oz butter, cubed and chilled
2/3 cup buttermilk
1 cup mini chocolate chips
Directions
Preheat the oven to 375 degrees and lightly grease a baking pan.  Combine the flour, sugar, baking powder, baking soda, and salt in the bowl of a stand mixer or regular mixing bowl.  Next mix in the cold butter until pea sized crumbles appear.  Add in the buttermilk until just incorporated and then mix in the chocolate chips.  Do the final mixing of the dough by hand on a floured surface so as not to over-mix.  Pat into a circle about 1.5 inches tall.  Full disclosure – I have no idea what this looks like and just estimated.  The scones will puff up some in the oven.  Slice the circle into 8 triangles prior to baking (you can pull these apart once baked).
Bake for 20-25 minutes, turning the temperature down to 350 half way through the baking time.
Enjoy!