I was oh so tempted to call this "bread".  It is baked in a loaf pan after all.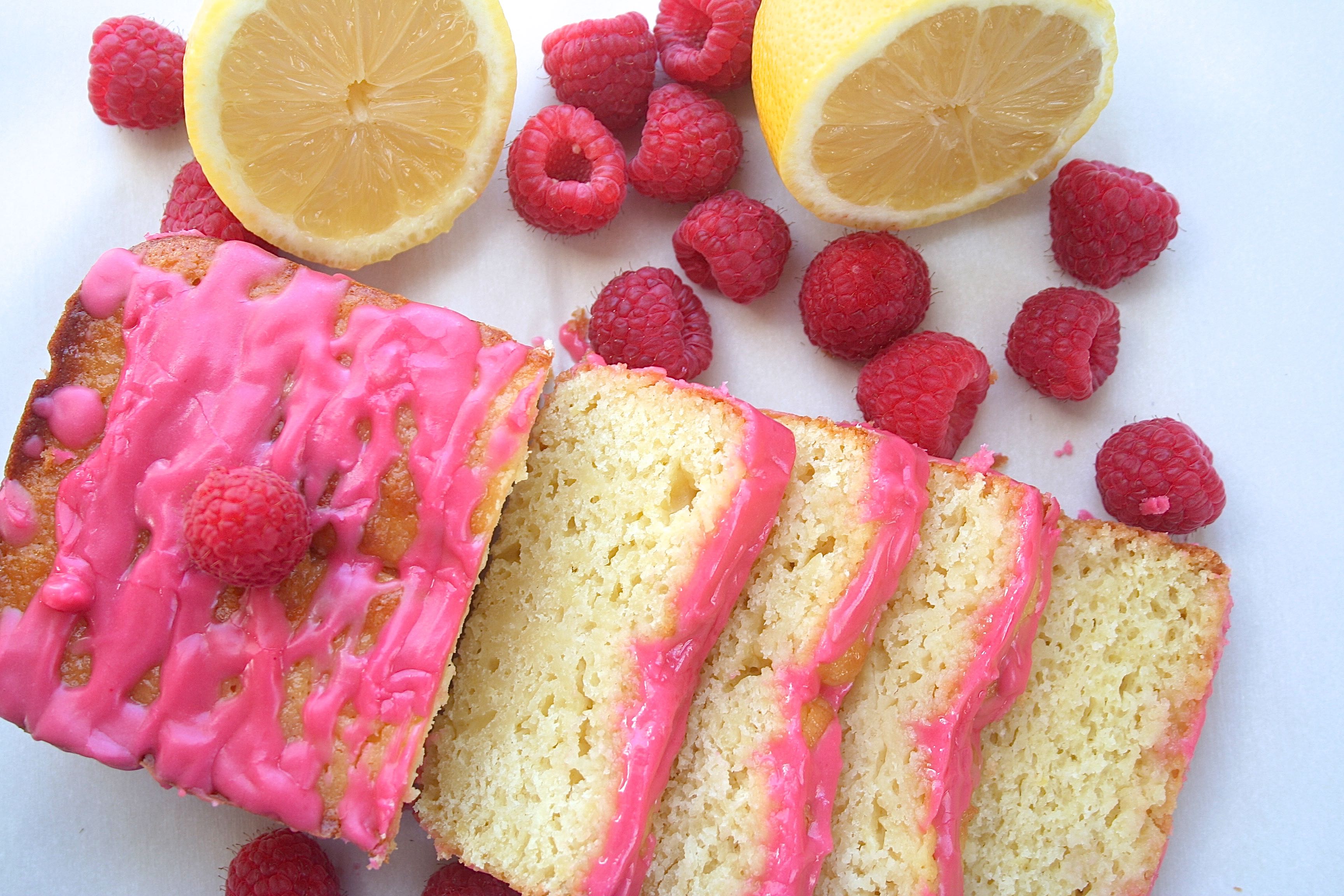 Alas, this is most certainly a cake.  A sweet, tart, tangy, lemony cake.  I'm still thinking it's ok to eat it for breakfast and snack because fruit and yogurt right?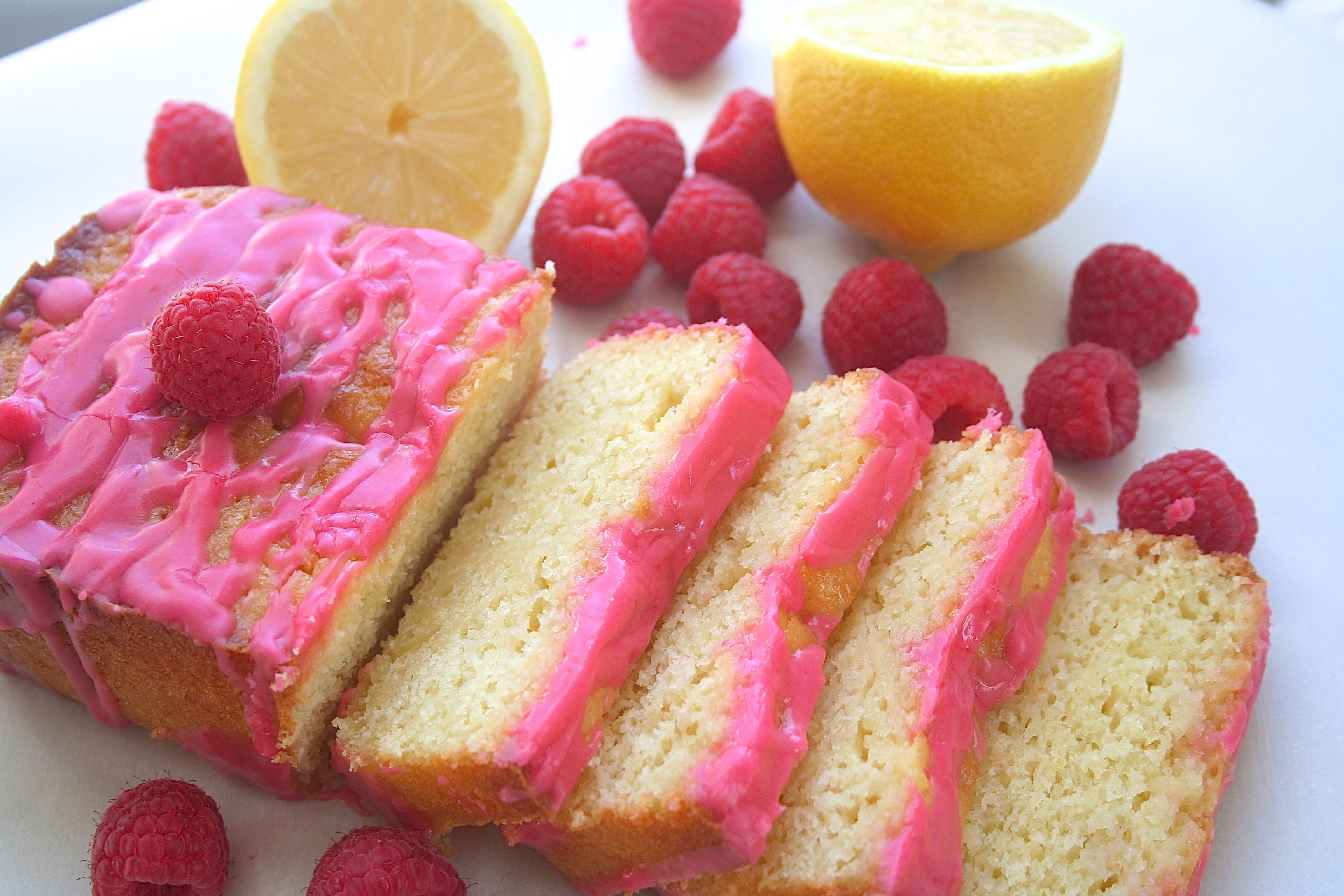 My adorably pregnant older sister has been craving all things citrus like there's no tomorrow.  This has been a really exciting time for me because she's finally expressing the same level of excitement towards desserts and snacks that I've always had.  It's also exciting because I follow her around with my hand on her belly trying to feel the little guy kick.
It's possible she is slightly less excited about me doing this.
Hopefully I make up for it with this lemon cake.  As soon as she mentioned her lemon cravings I too needed lemon loaf in my life.  It's all about solidarity.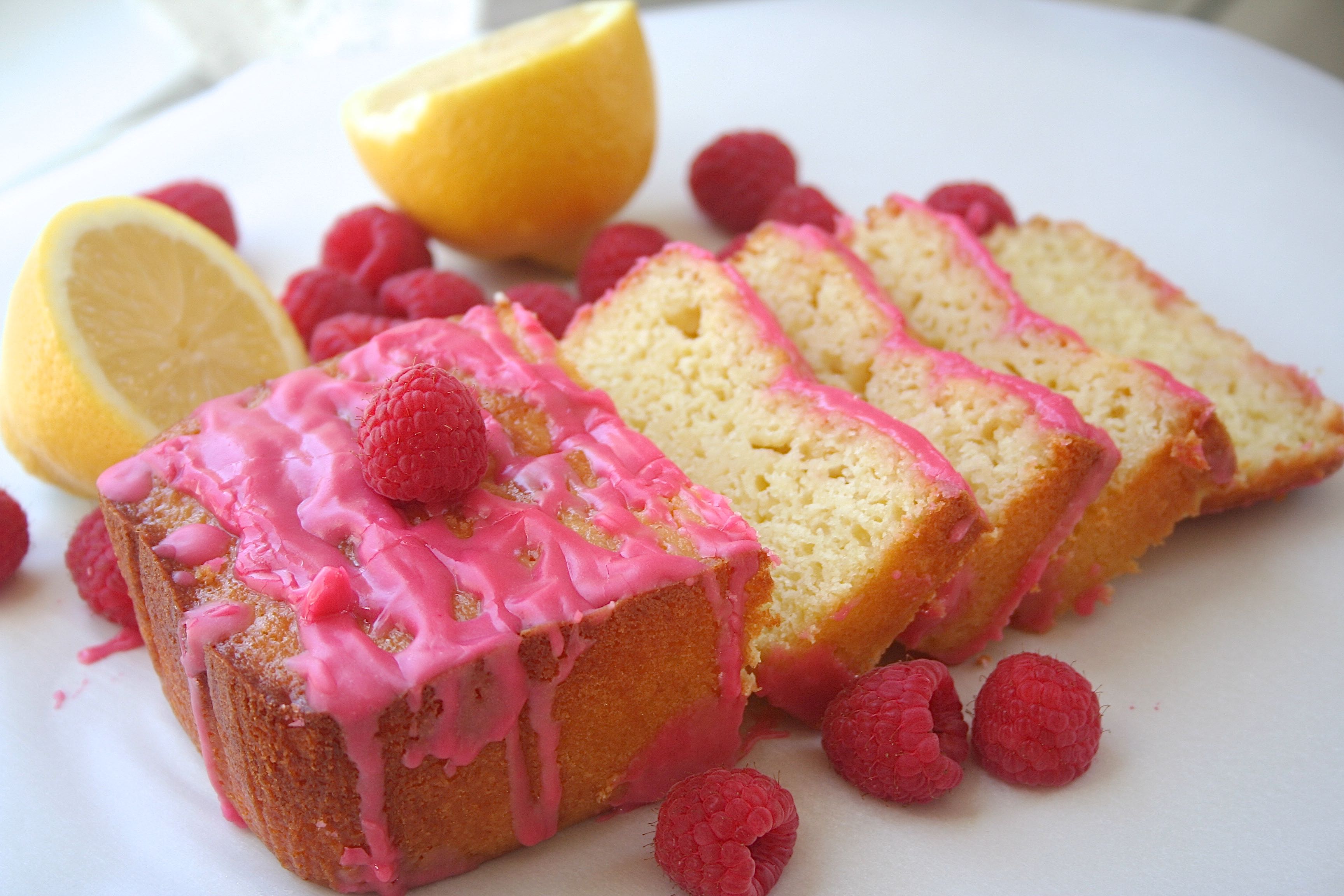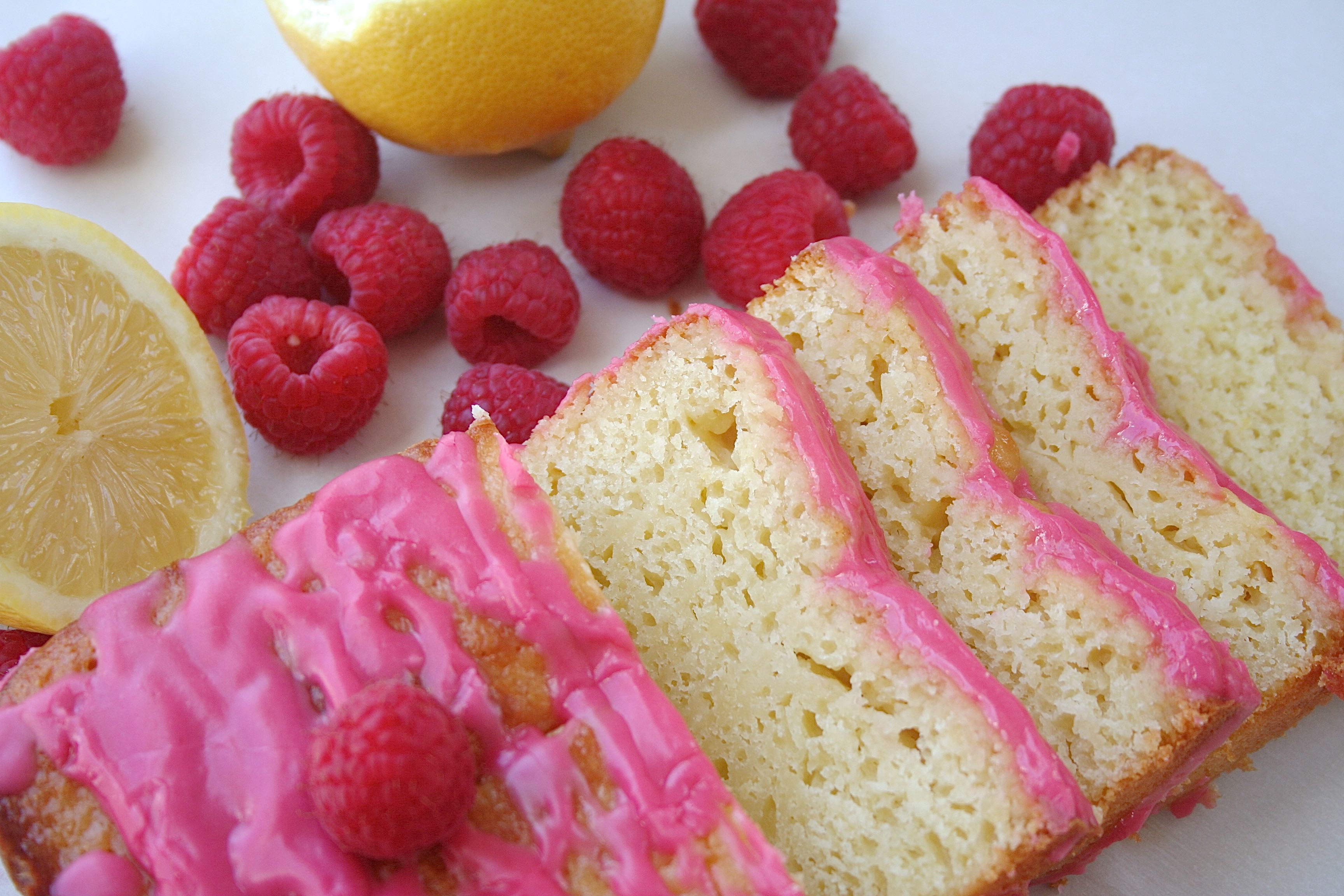 In my personal opinion, this lemon cake is perfection.  It's dense and moist thanks to greek yogurt and a lemon simple syrup poured over the warm cake, but the lemon flavor keeps it light and springy enough to enjoy multiple slices.  I've also become obsessed with the fresh fruit icing used in these shortbread cookies with blackberry icing and decided to use raspberries this time around.
Coincidentally, this lemon cake came out looking like the feistier, brighter little sister to this blood orange olive oil cake.  This is not a far off comparison to my actual little sister (not the pregnant one).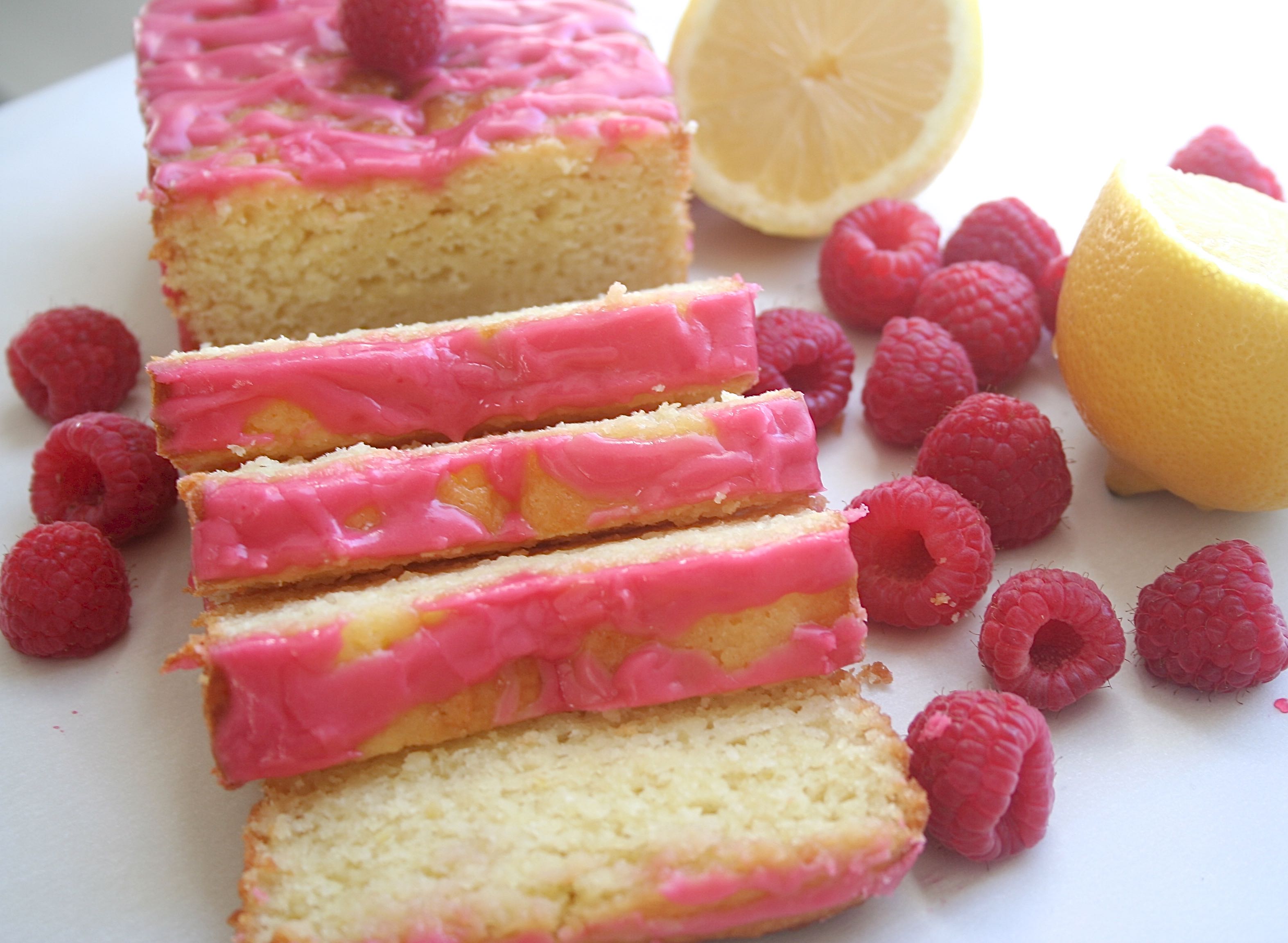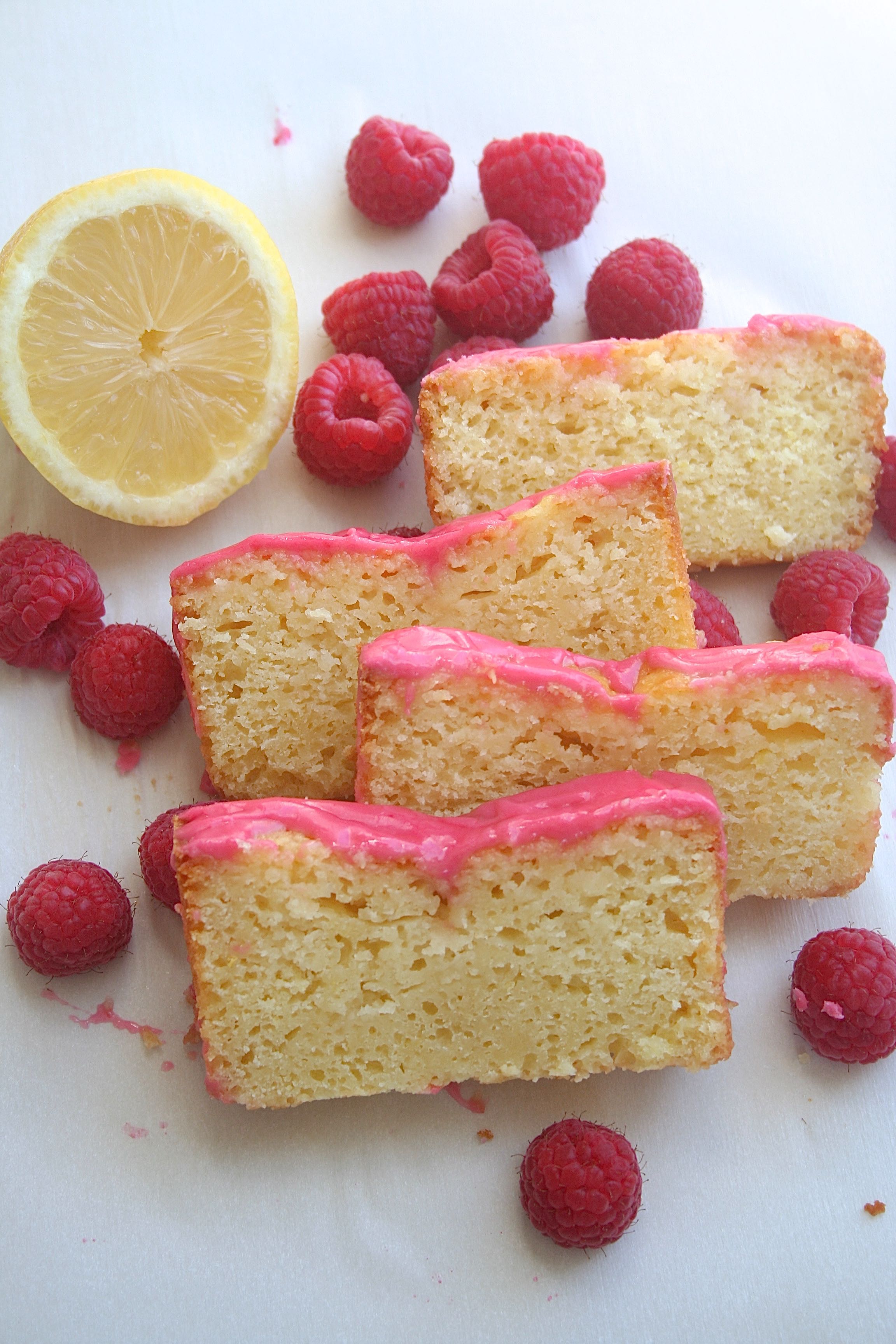 I made this in three 8×4 inch loaf pans the first time around and then in two 9×5 inch pans 3 days later if that's any indication of how good this bread is.  There was definitely some sharing and bringing of cake into work but not nearly enough to actually justify 5 loaves…
lemon yogurt cake with 
(recipe for lemon cake adapted from shugary sweets)
lemon cake
3 cups all-purpose flour
1 tsp kosher salt
1 tsp baking powder
1 tsp baking soda
1 cup unsalted butter, softened
2 cups sugar
5 large eggs
4-5 large lemons lemons, zested and juiced (save the juice, it should be about 1 cup)
2 cups vanilla greek yogurt (I used one large 17oz fage 2% tub)
1 tsp vanilla extract
lemon syrup
1/2 cup granulated sugar
1/2 cup fresh lemon juice
raspberry icing
6 oz fresh raspberries
1 tablespoon of lemon juice
1 tablespoon of sugar
2-3 cups confectionary sugar
directions
Preheat the oven to 350 degrees and butter and parchment line your loaf pans (either two 9×5 or three 8×4)
Zest and juice all the lemons to get about 1 cup of juice.  Combine the flour, salt, baking powder, and baking soda in a small bowl and set aside.  In a mixing bowl, beat the butter and sugar until fluffy.  Add the eggs 1 at a time, incorporating after each one.  Beat in the lemon zest, 1/4 cup lemon juice, and vanilla extract.
Next, beat in the flour mixture and yogurt alternative until fully combined (about 3 additions each).  Pour the batter into your loaf pans and bake for around 40 minutes.  The originally recipe suggests then covering it in foil and baking for another 20 minutes.  I found the smaller loaves were finished at 40 minutes and the larger ones only needed about 4-10 more minutes.  Use your judgement and if a tester comes out clean and the loaf starts to pull away from the sides of the pan, you're in business.
Next, whisk the 1/2 cup of sugar and 1/2 cup lemon juice over low heat until sugar dissolves in the juice.  Poke holes in your lemon cake and pour over the lemon syrup.  Let the syrup sink in a bit before you remove the loaves from their pans and let them cool on a wire rack.
For the glaze, cook the raspberries, lemon, and sugar in a saucepan over low heat until all the juices are released.  Strain this mixture over a bowl and whisk in enough powdered sugar to get your desired consistency of glaze.  Pour the glaze over the cooled cakes.
Store in an airtight container for up to 5 days or keep some slices in the freezer for later!  If you're anything like me this will taste fantastic cold.
Enjoy!