In France, it's not uncommon to take a whole month of vacation during the summer. They close up shop and then return 4 weeks later as I imagine, much better people.
In my dreams, this past month away from oh, honey honey has been like that for me – casually eating my weight in cheese and responsibly sunning myself in the south of France.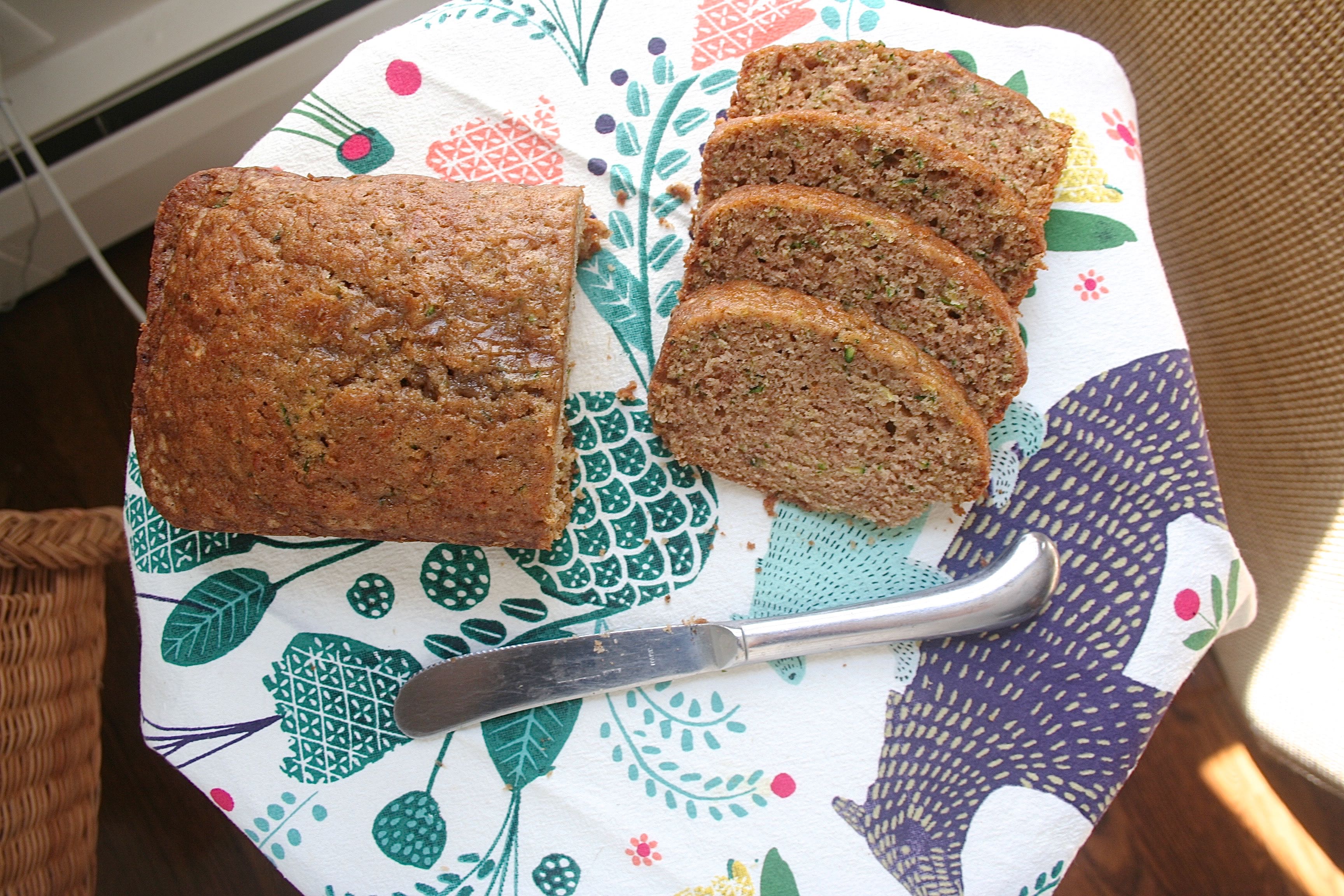 In reality, I started my full-time pre-doc internship and instead of laying on a beach – I come home and face plant into my bed around 7:55pm.
Sometimes I also cry on the floor of my apartment because I accidentally spilled a bag of rice and this has led me to believe I will never graduate and I will never be able to clean up the rice that has found its way into my shag carpet.
One of these things is probably true.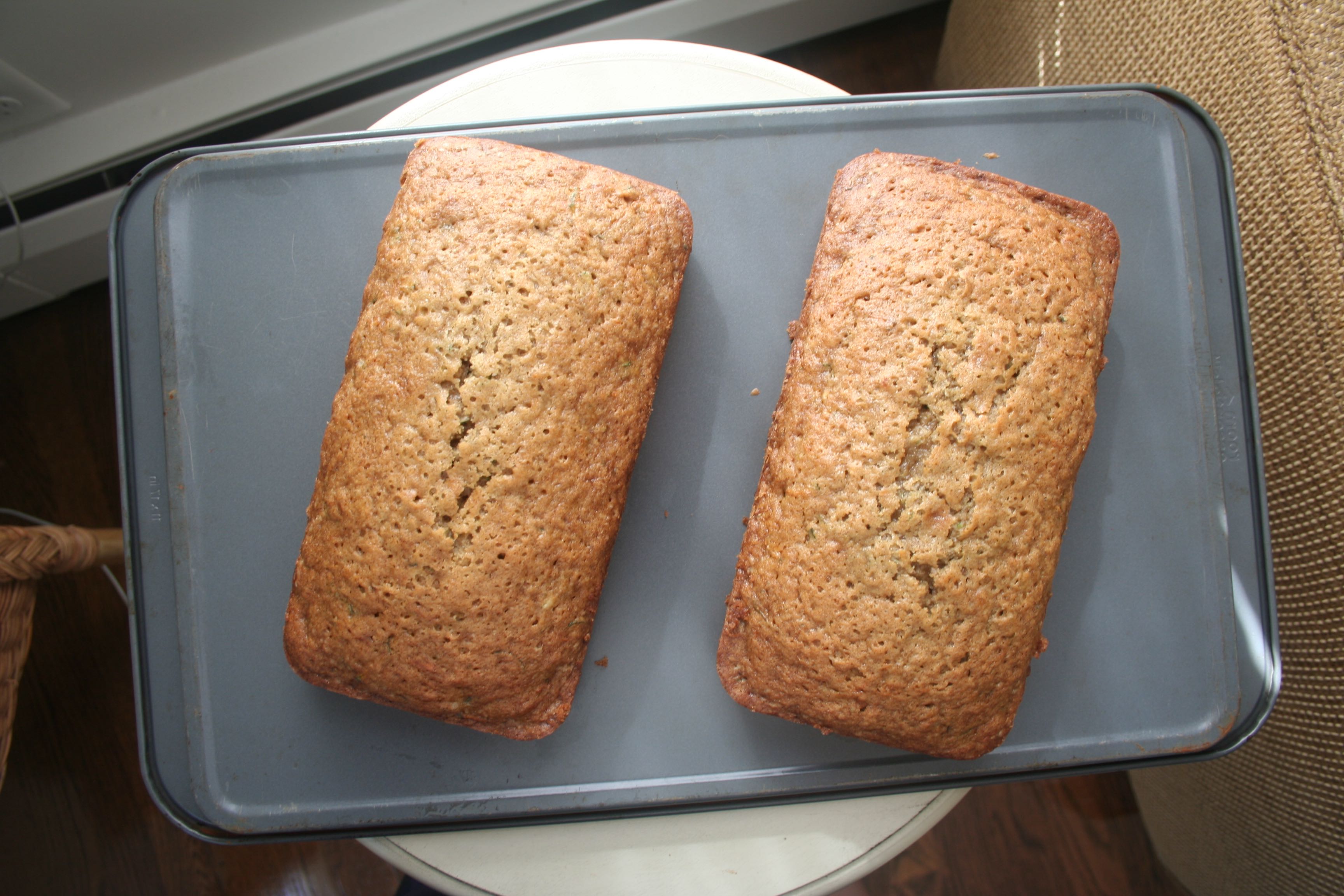 In summary, it's been a real treat over here and zucchini bread is needed now more than ever.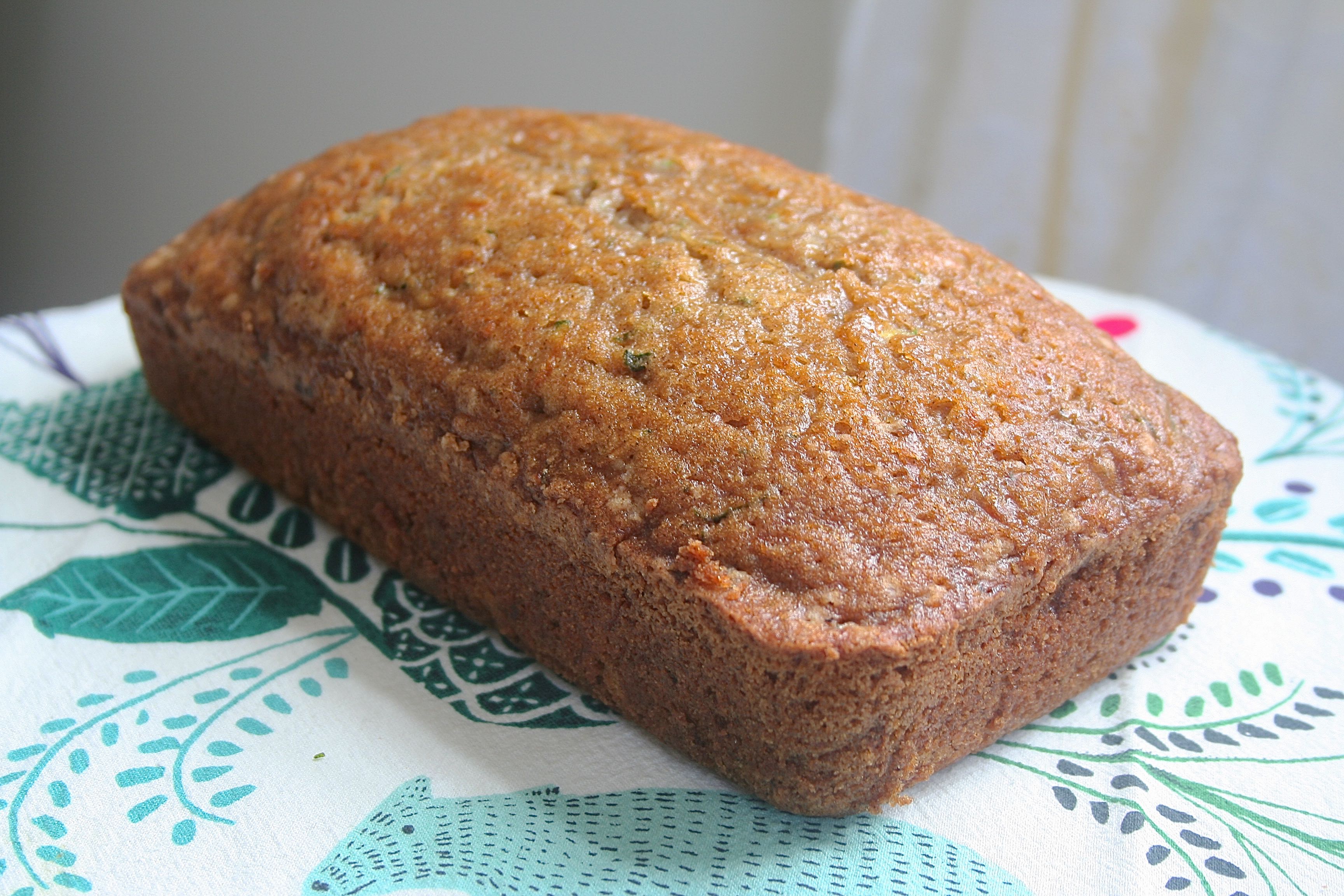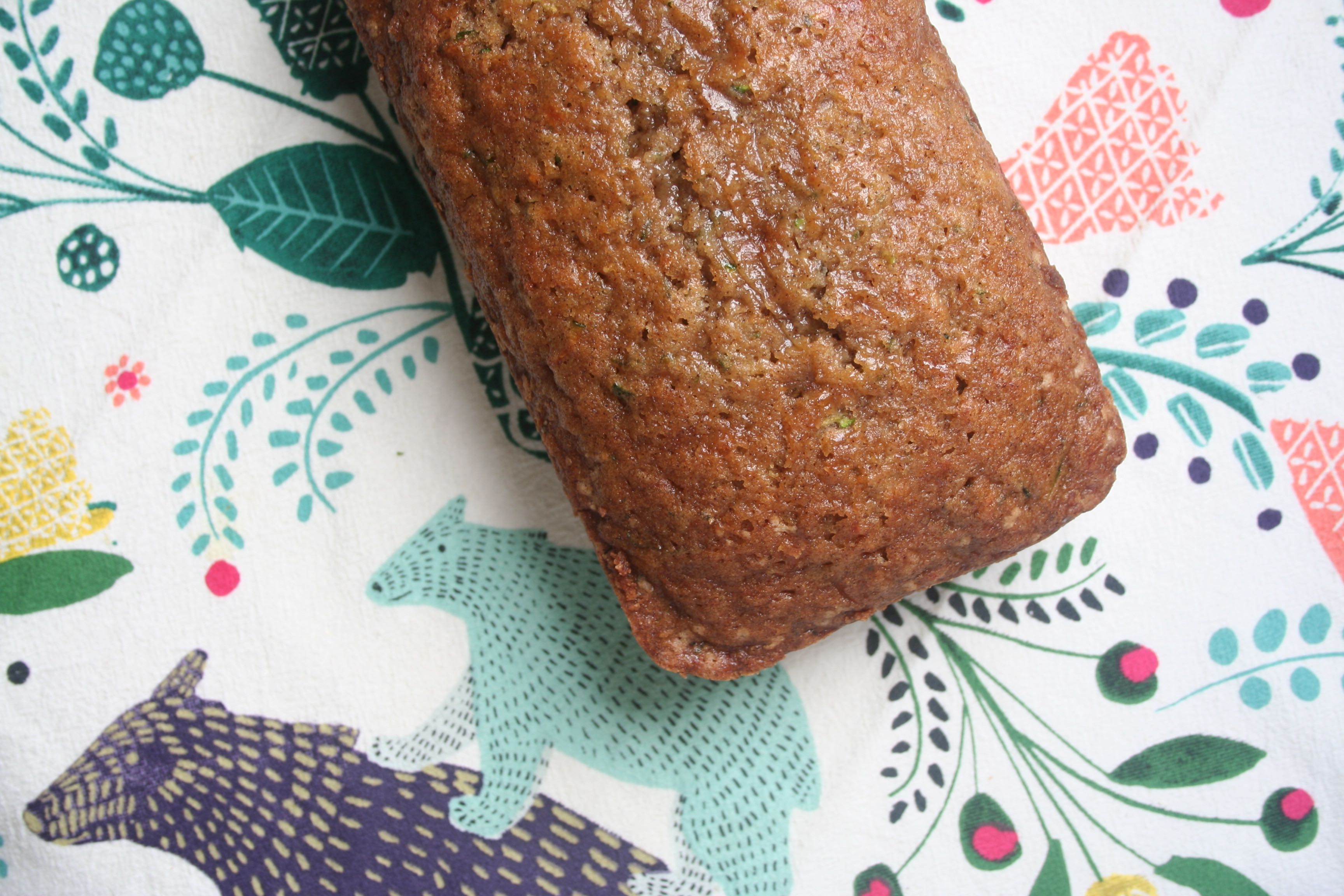 We've talked about quick breads before and the hat trick line up my mom baked growing up. There's just really nothing I don't like about a good quick bread. It's usually a one-bowl adventure and a frosting top away from eating cake for breakfast.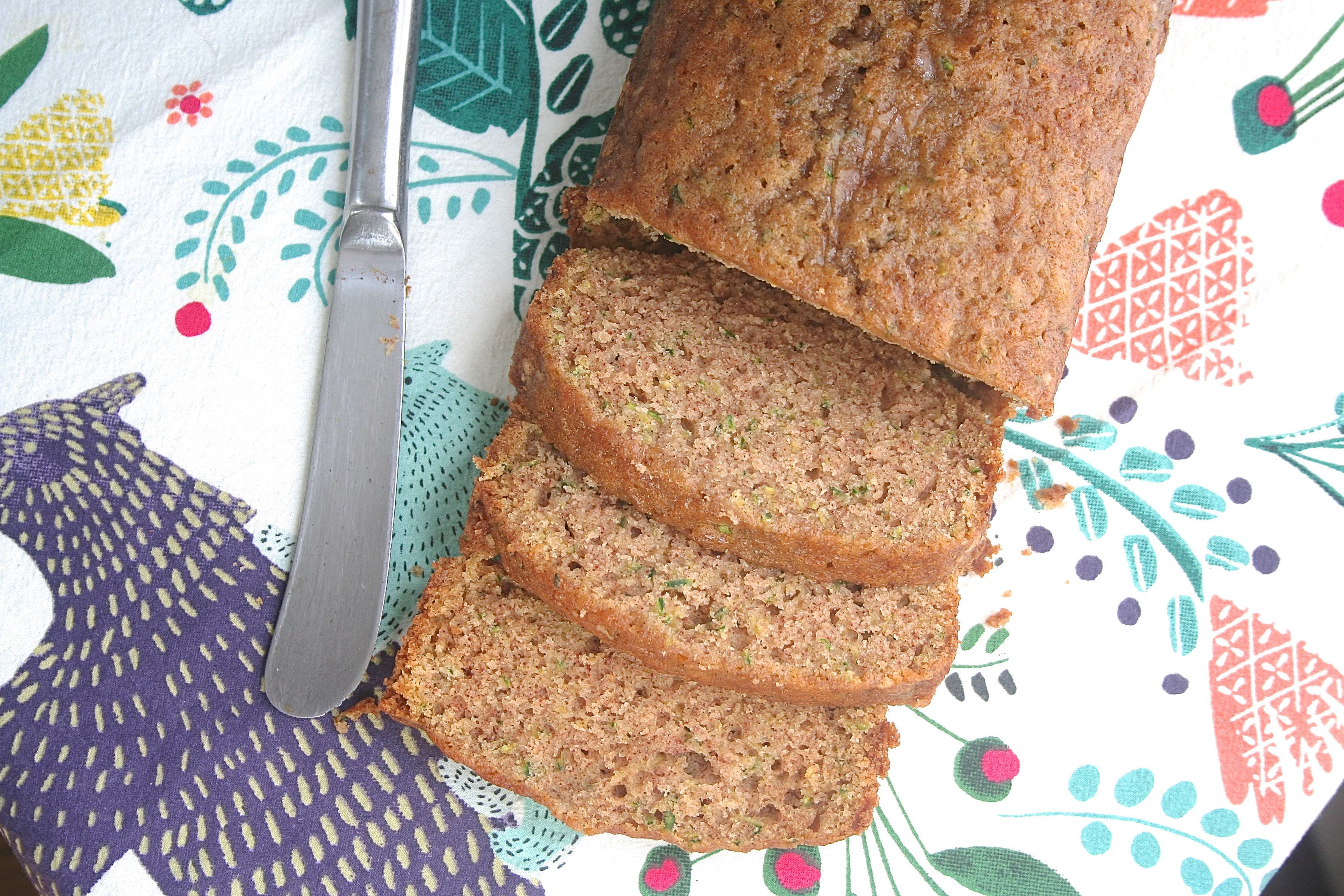 For anyone who is curious (like my boyfriend who was practically offended I'd put zucchini in bread) – it tastes absolutely nothing like squash. It's sort of like the green version of carrot cake and spreading a thin layer of cream cheese over a slice is a pretty nifty combination.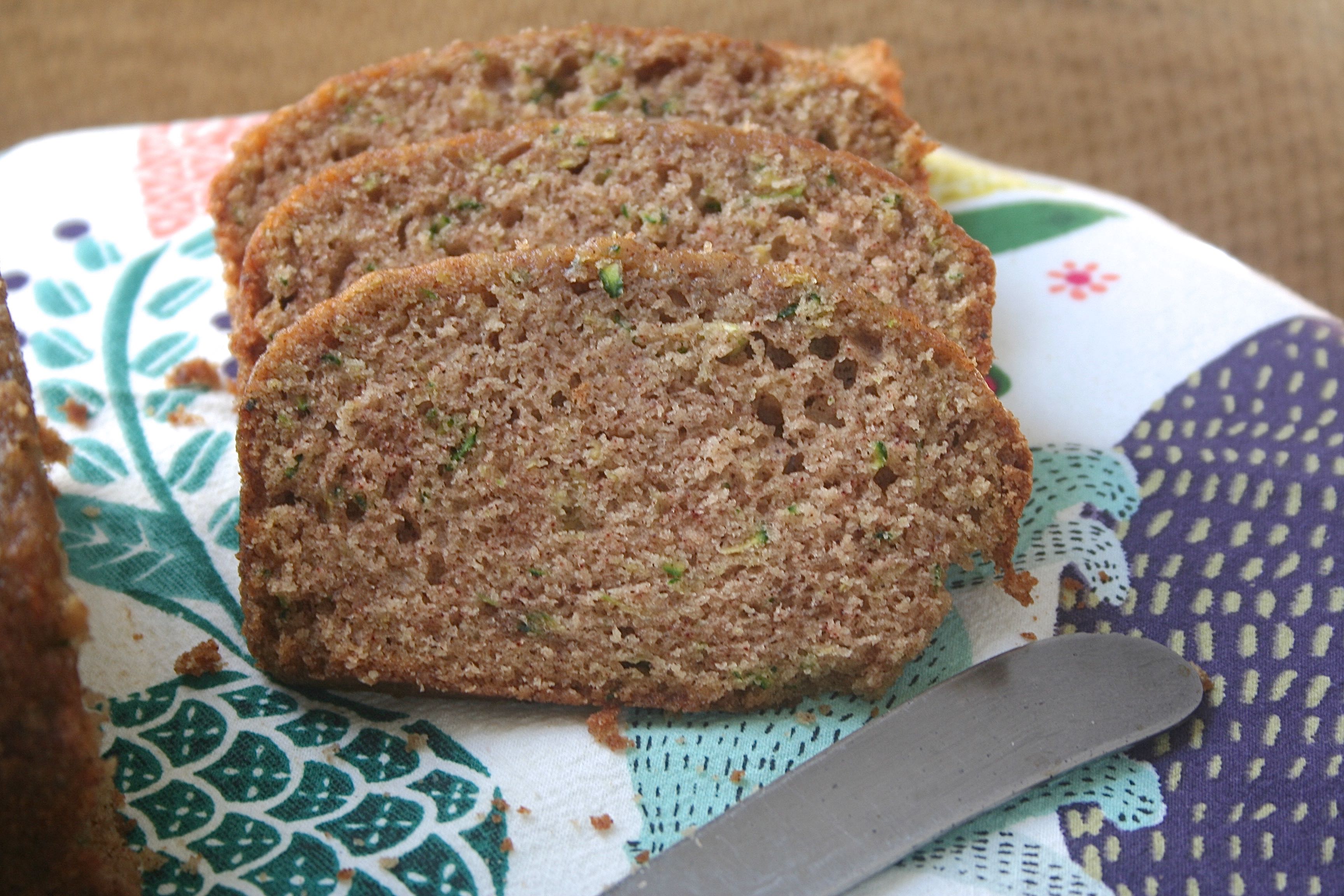 This recipe makes two loaves and also helps combat spontaneous tears related to your new job.
Not that I would know.
Zucchini Bread
(recipe from an old faded notepad labeled "Dad's Pad")
3 eggs
1 cup oil
2-3 cups of grated zucchini
2 cups of sugar
1 cup walnuts (optional unless you ask my mom, in which case they are not)
3 cups flour
1 tsp vanilla extract
1 tsp salt
1 tsp baking powder
1 tsp baking soda
1 tablespoon cinnamon
Directions
The actual directions on "Dad's Pad" read "mix and bake"…
I will try and provide a little more detail.
Preheat the oven to 350 degrees and grease two loaf pans. Grate your zucchini and mix in a large bowl with the eggs, oil, sugar, and vanilla. In a medium sized bowl whisk together your dry ingredients (flour, salt, baking powder, baking soda, cinnamon) and then stir into the zucchini mixture.
Divide the batter into two loaf pans and bake in the oven for around 50 minutes. When the top springs back a bit to the touch, the loaves are done.
Enjoy!