As a scientific fact, this peach tart will make you have a baby.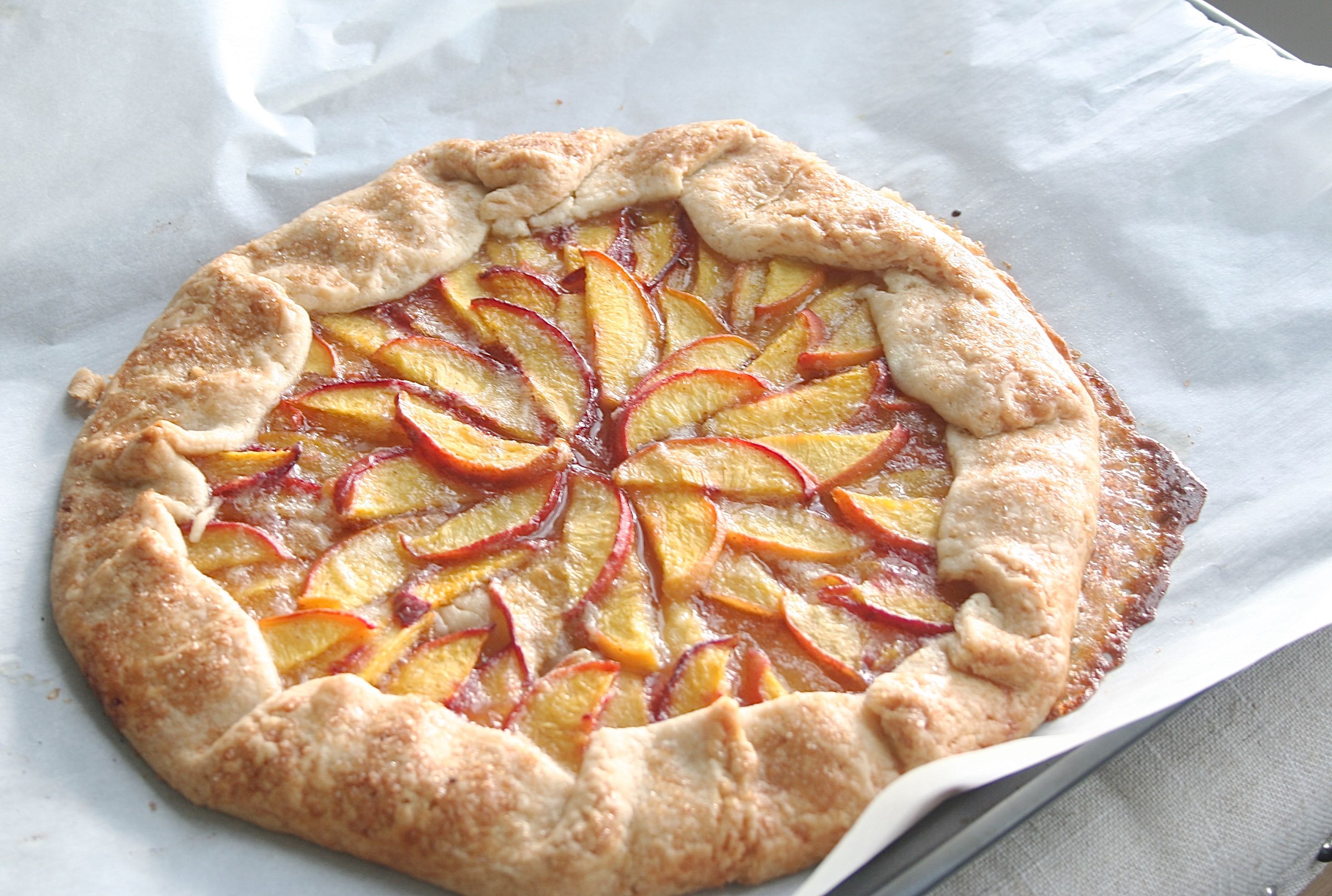 My sample size is one…but also a 100% success rate. A few weeks ago my older sister was adorably 9 months pregnant and extremely, extremely uncomfortable. We all had a family dinner and a few hours later thanks to the winning combination of baby back ribs and fruit tarts, I'm now the proud auntie of the sweetest little nephew in the entire world.
In my completely unbiased and objective judgement, he's the most beautiful baby anyone has ever seen.
I'd post a picture of him here but that would be unfair to the rest of the babies on the internet.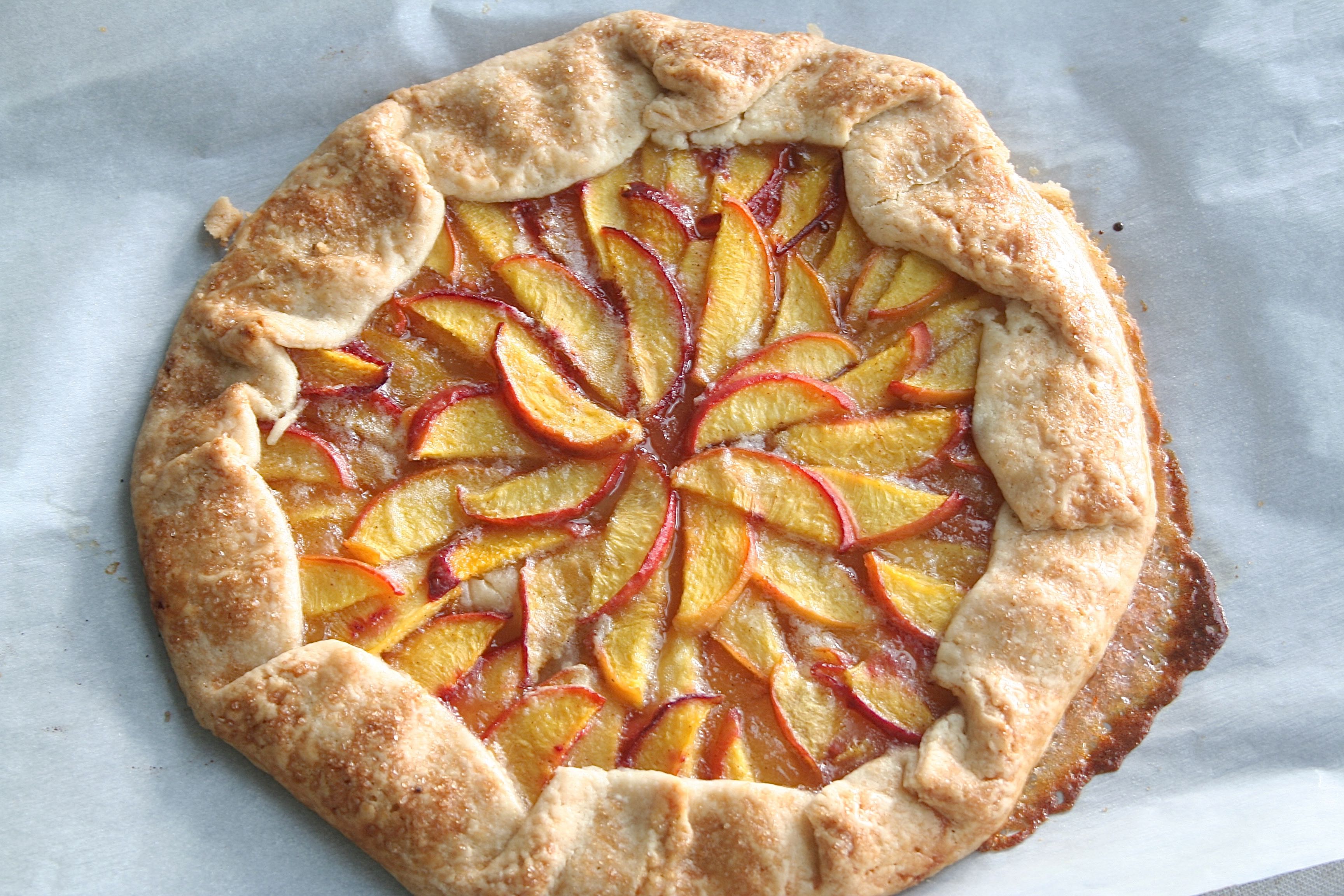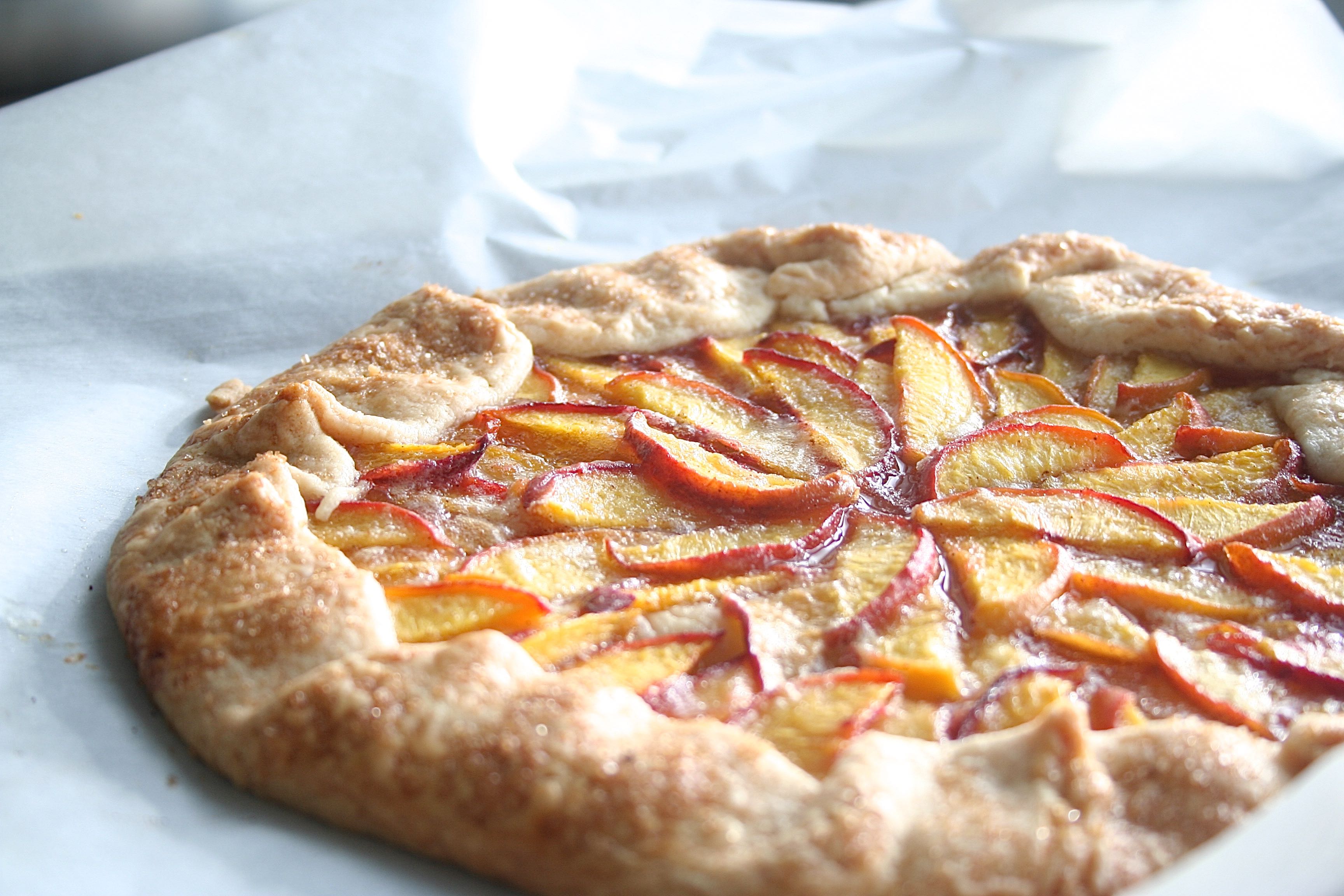 I'm so awed and impressed by my sister and her husband and to say that I "broke down in hysterical tears" in the hospital waiting room would be an understatement.
It's a very real possibility that this kid will never learn to walk because he is constantly being passed from family member to family member.
So if you're also in the market for a trip to the delivery room, or just a really good and really easy summer dessert – you've come to the right place.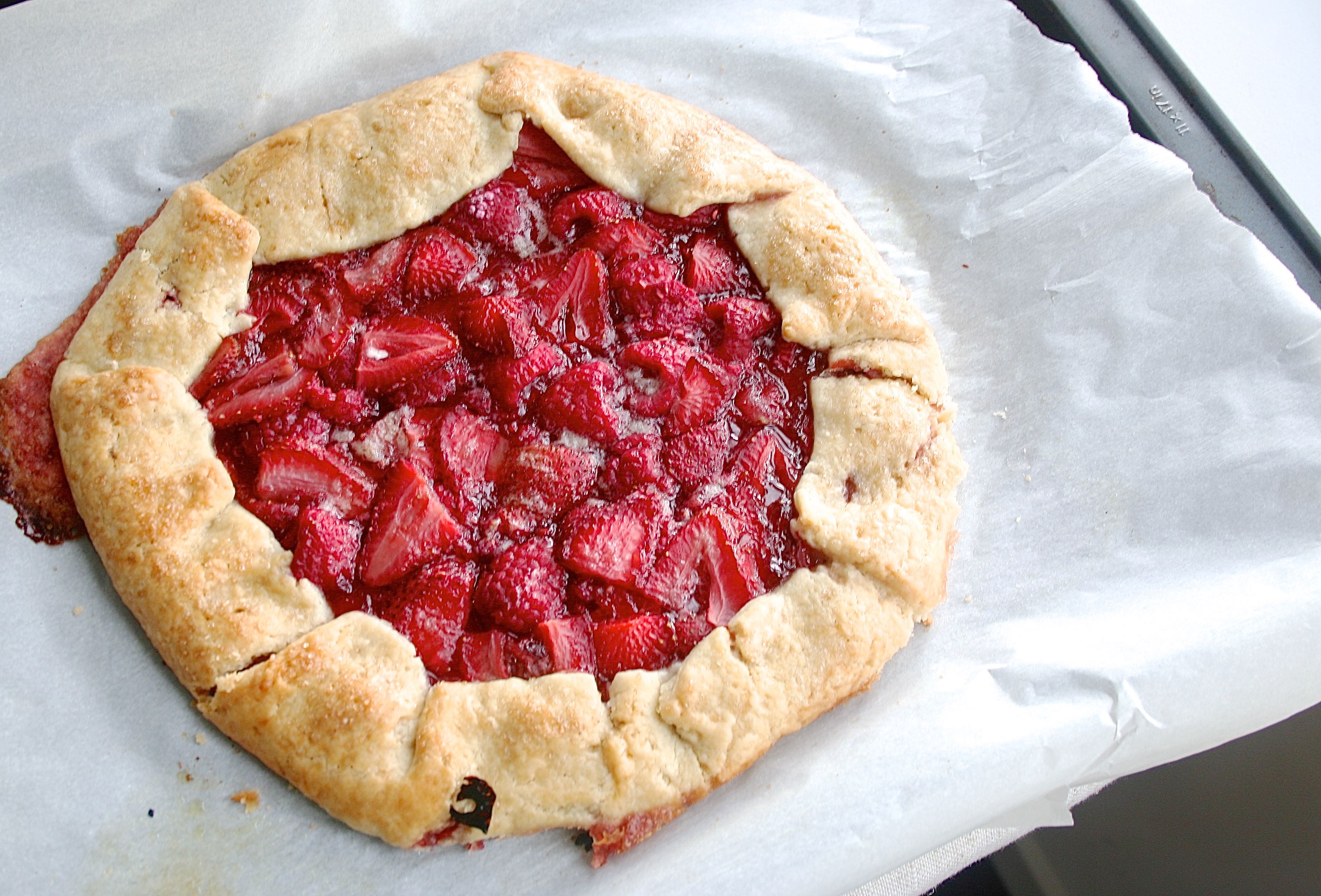 I made a strawberry and raspberry version as well because it's rude not to use berries that look like this.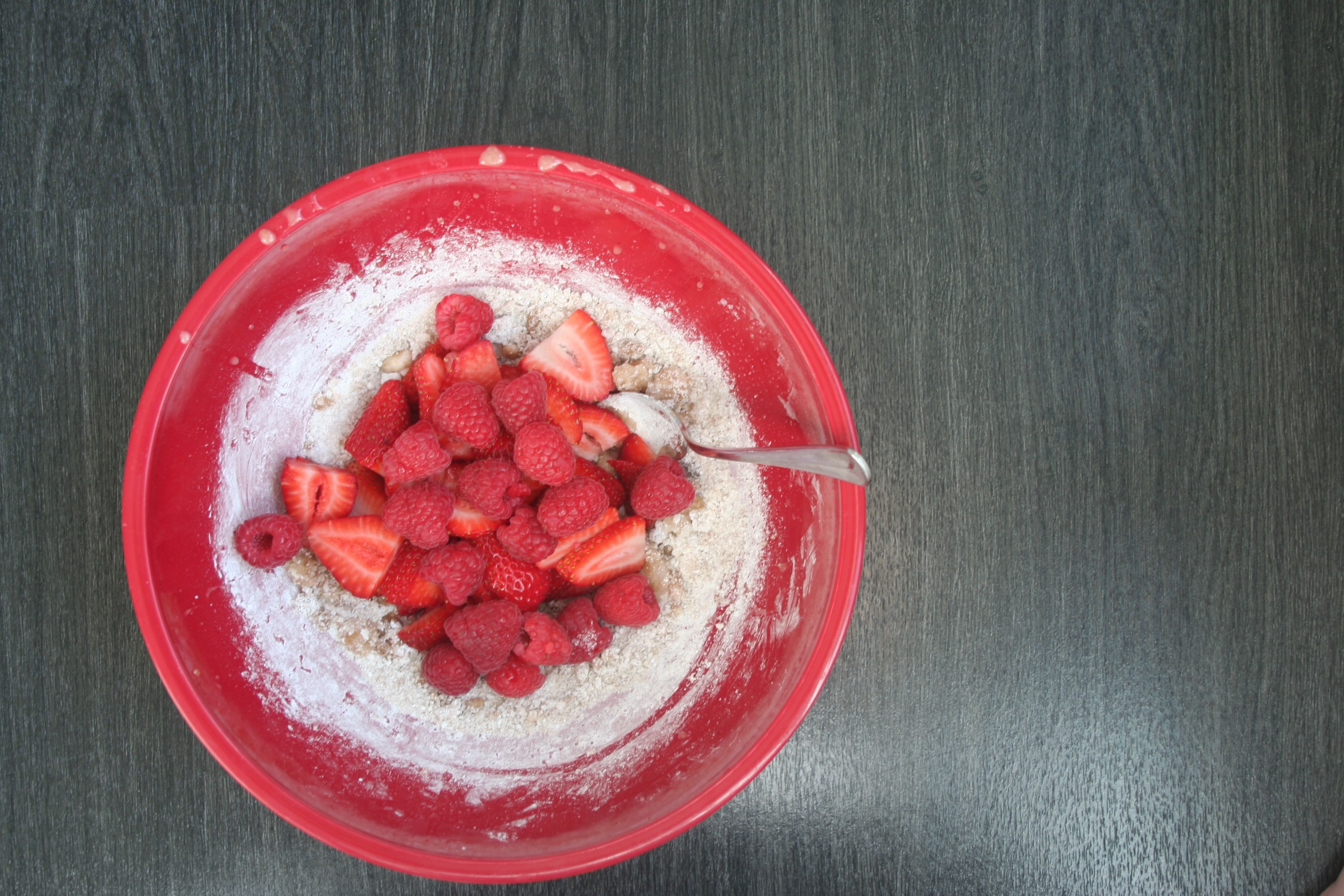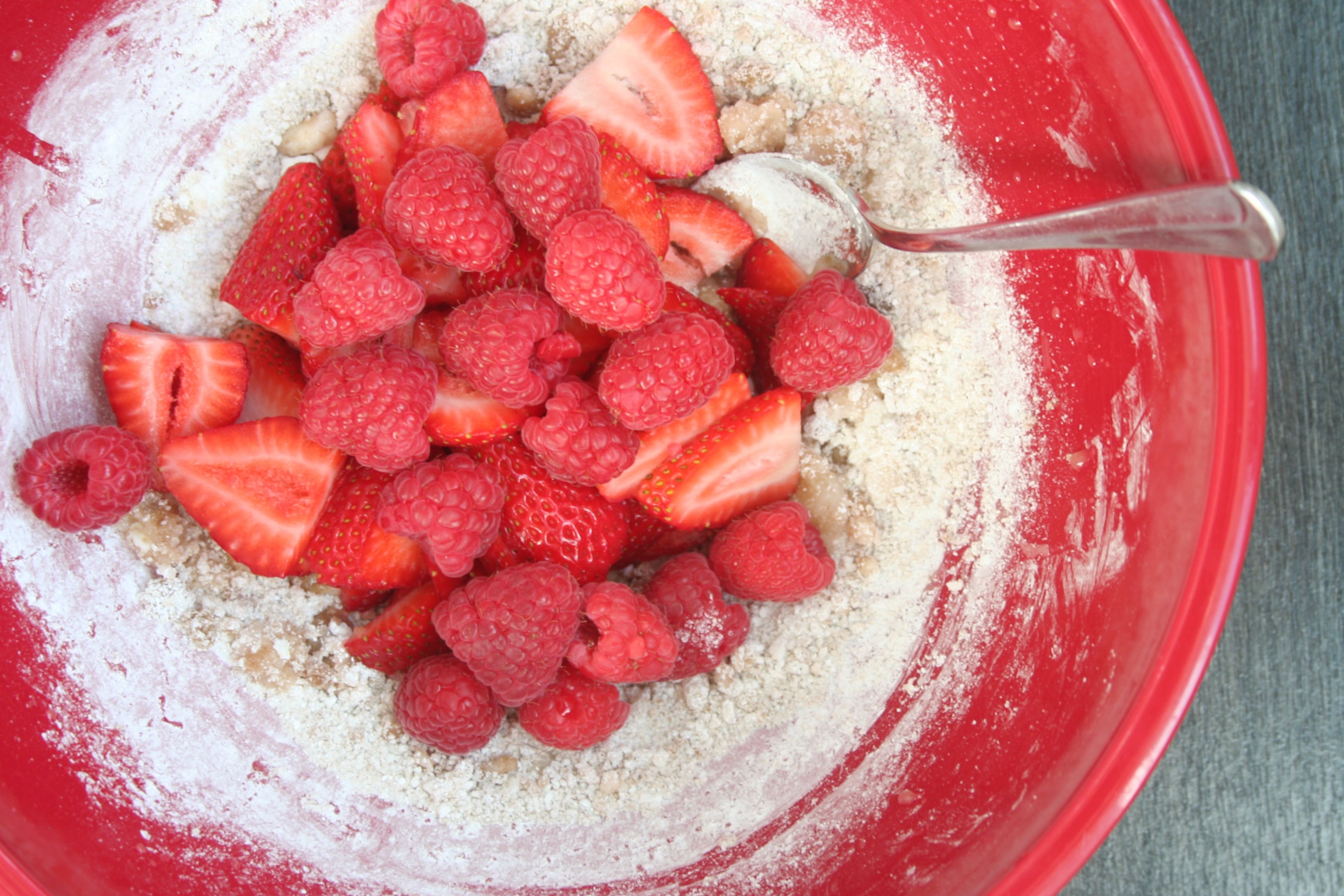 #nofilter.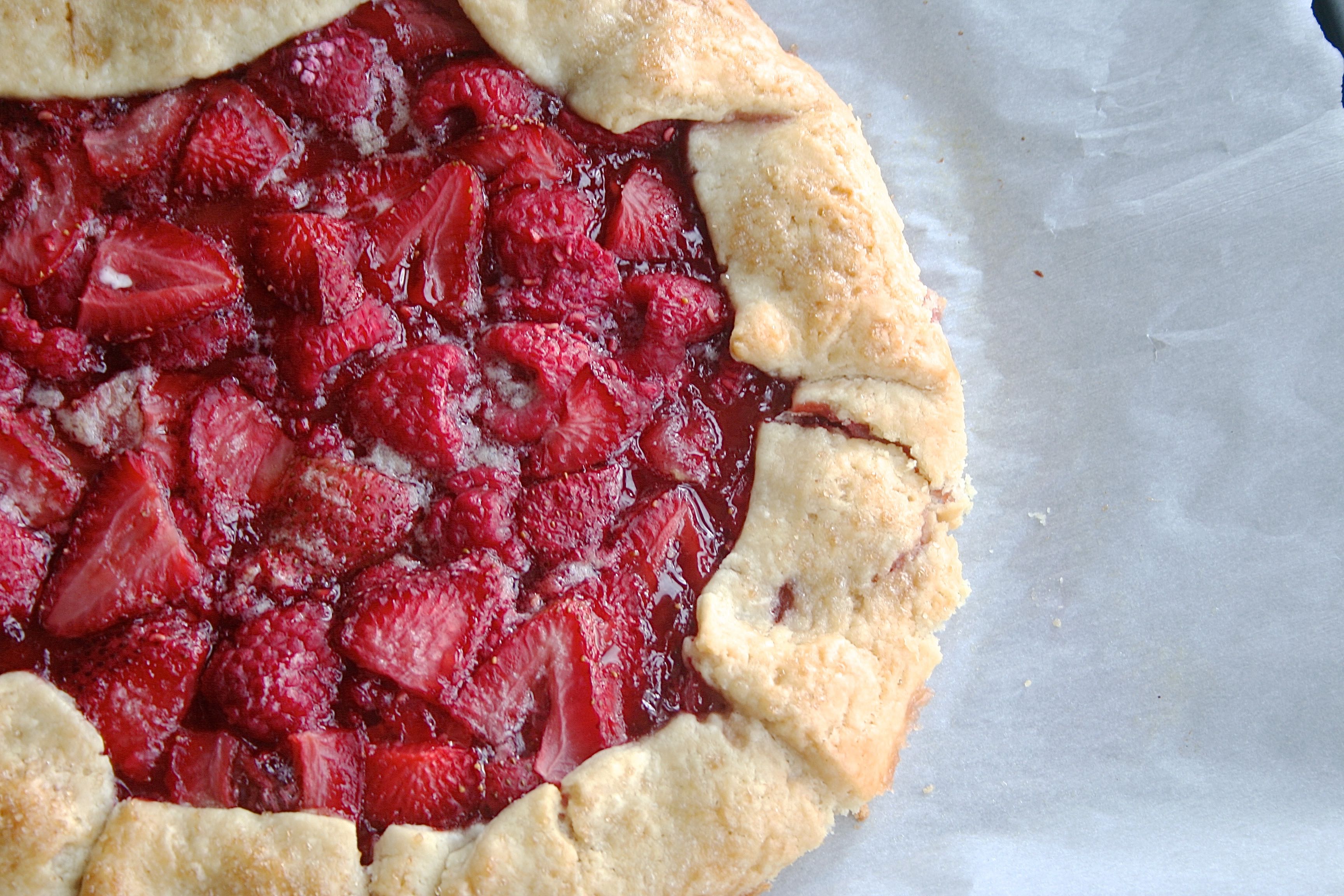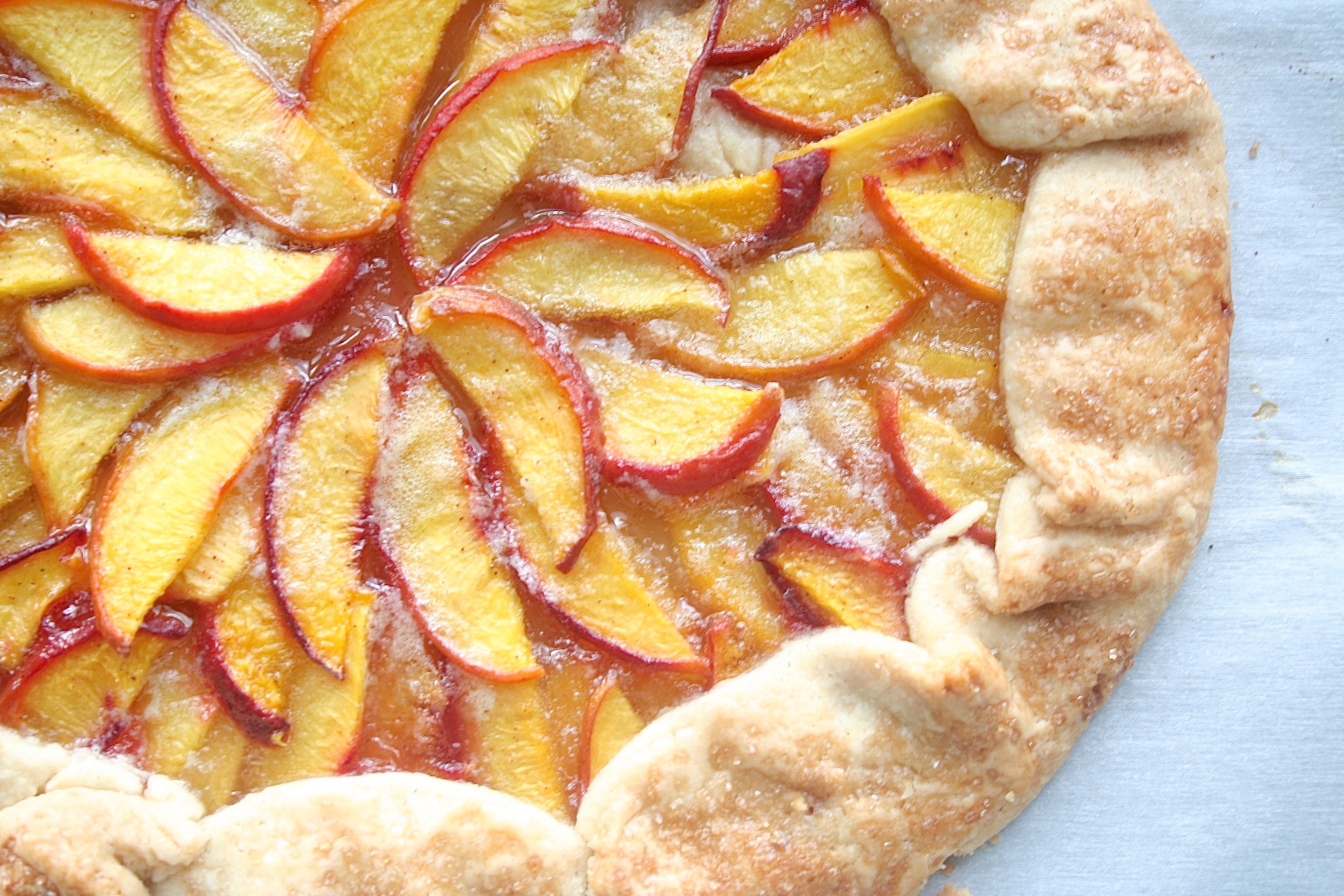 I've since made each tart again and didn't bother fanning out the peaches because I have a baby in my life now and that means messy peaches.
These tarts are so simple and customizable. Use a store-bought or or homemade crust, mix your fruit with some sugar and cornstarch, dot with butter, and bake.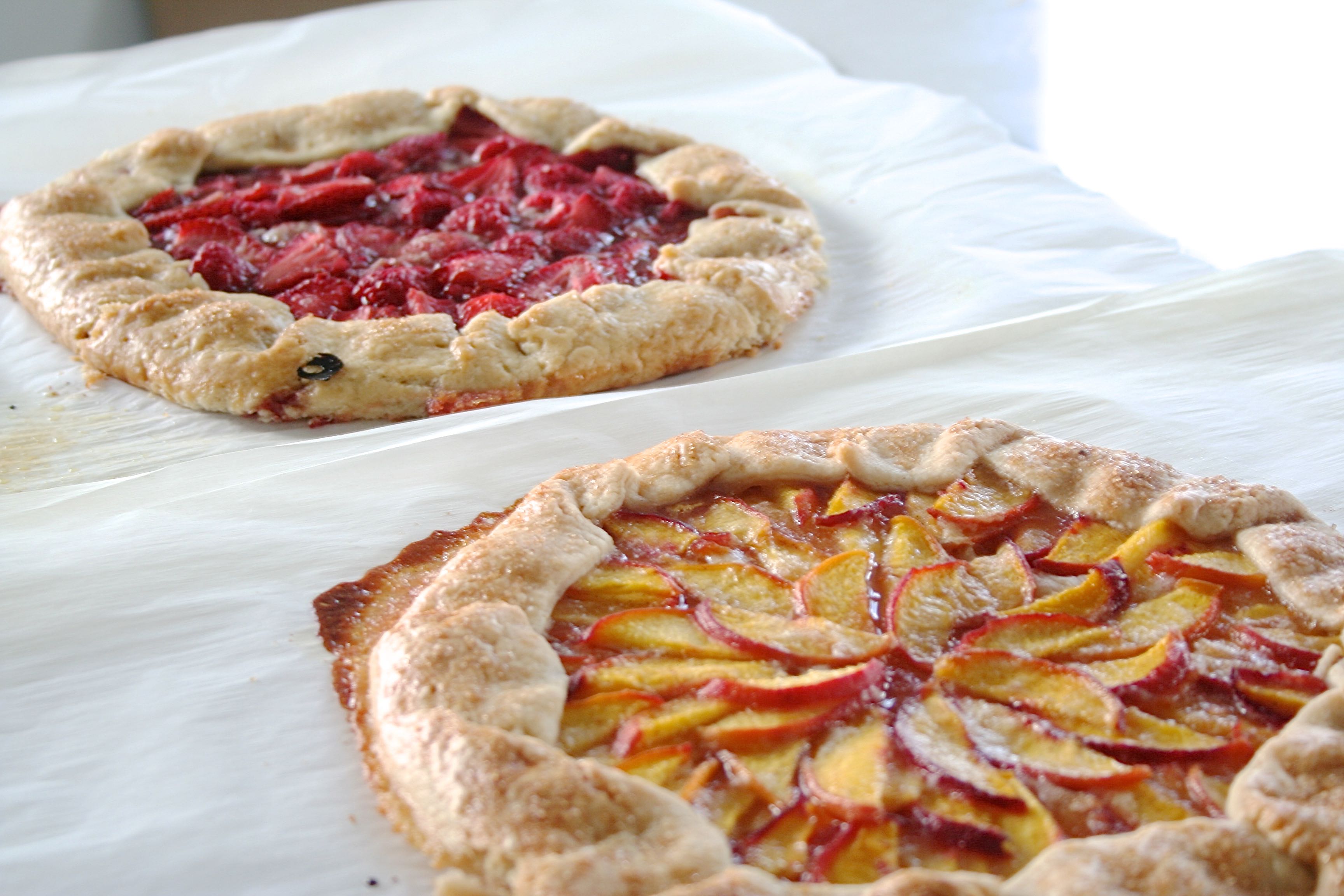 Dotting something with butter is such a charming idea, it's almost as cute as my new nephew.
Almost.
Vanilla Peach Tart and Red Berry Tart
1 frozen pie crust per tart (I think trader joe's has the best one)
2 cups of fruit per tart (sliced peaches, berries, etc.)
1/2 cup brown sugar
3 tablespoons of cornstarch
1/2 teaspoon vanilla
pinch of salt
1 teaspoon fresh lemon juice (no need to be exact, just give it a squeeze)
turbinado sugar for sprinkling
1 egg mixed with 1 tablespoon of water for the egg wash
1 tablespoon of cold butter (per tart)
Directions
Preheat your oven to 375 degrees, defrost your pie crust, and roll it out onto a cookie sheet (with an edge so any fruit spills will be taken care of).
Slice up your peaches if you're using peaches. Photograph your berries and instagram them if you're using berries…
In a medium sized bowl stir together the sugar, cornstarch, lemon juice, vanilla, and salt. Toss your fruit in this to coat. I originally mixed up two batches of this sugar mixture, one for each tart but then realized it's really enough for two tarts.
Pour your fruit mixture into the center of the pie crust and spread it out so there's about 2 inches of crust around the edge. Fold the crust over the edges of the fruit, brush with your egg wash, and sprinkle with the coarse sugar (or any sugar). Slice up your cold tablespoon of butter into cubes and dot across the top of the fruit.
Bake for 30-40 minutes until the crust is golden brown.
Enjoy!