I think I may need to start a new category of "cakes I pretend are breakfast by baking them in a loaf pan".
Different but similar to "cakes I pretend are breakfast because they have yogurt in them".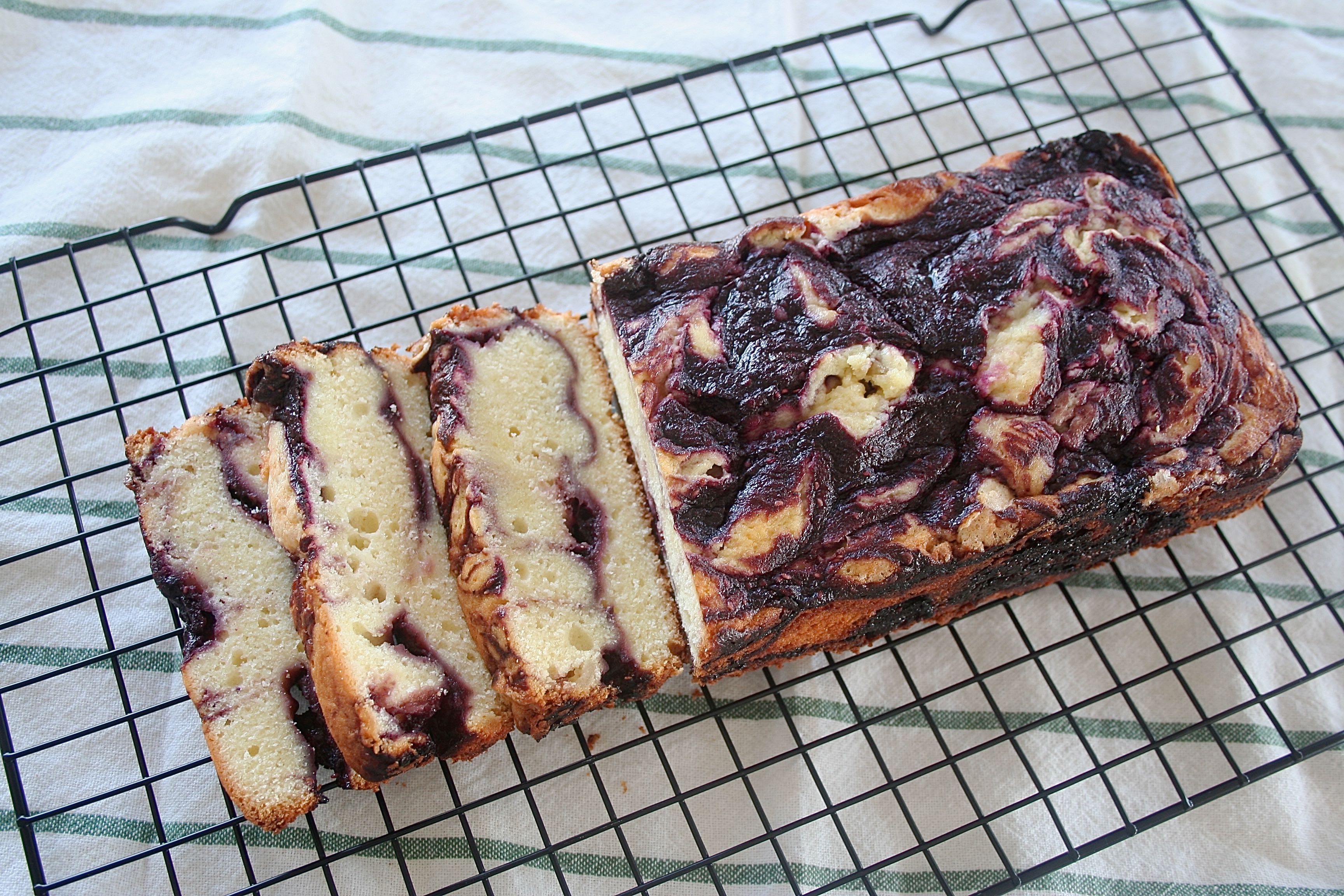 Basically I'm fooling no one and I'm ok with that.  If you ask me, people don't eat enough cake on a daily basis.  My favorite food is cake and if I need to add fruit to my cake to prevent scurvy, I can live with that.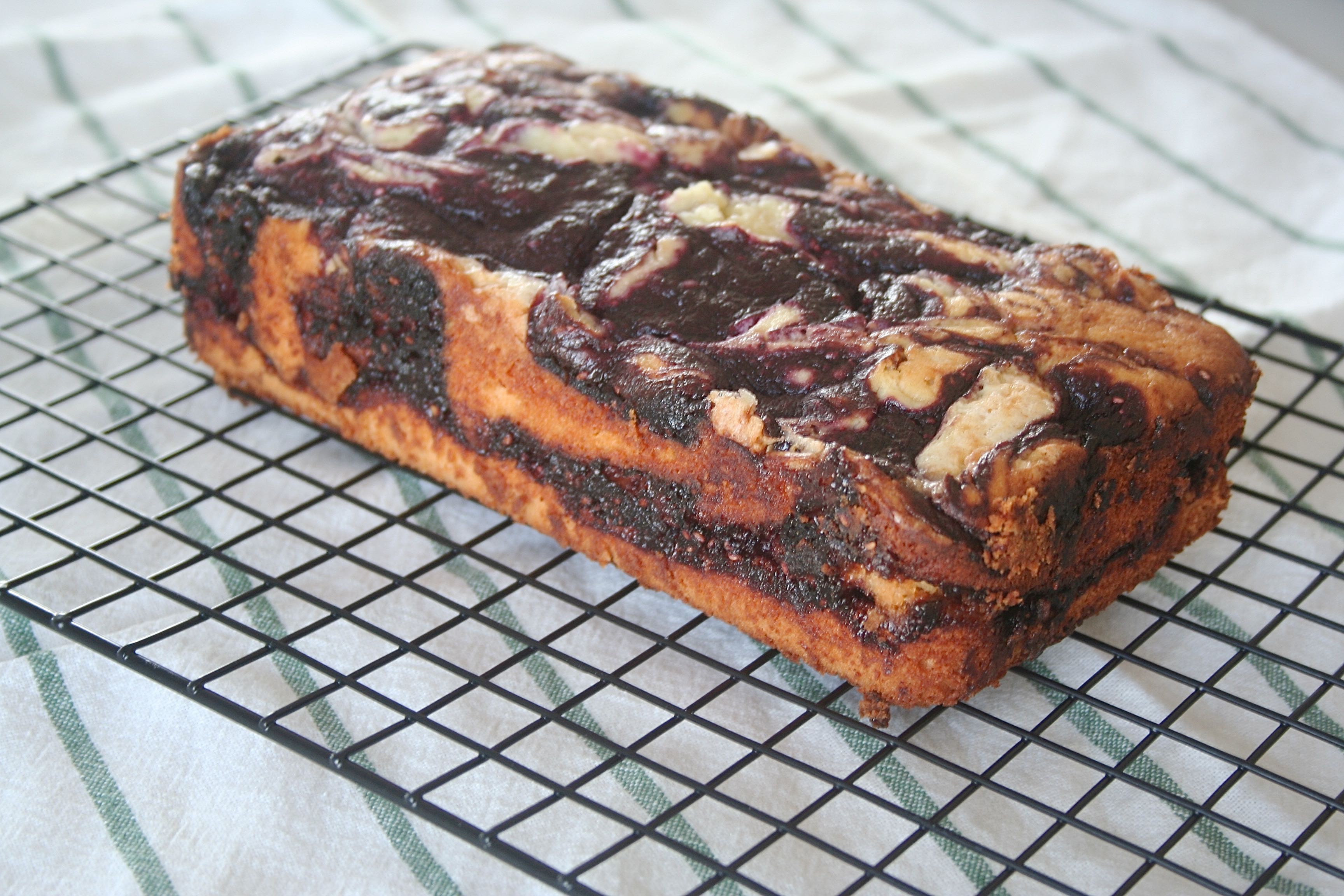 This cake is a lighter take on pound cake thanks to greek yogurt (and ok some butter). Then there's your choice of berries which are puréed with brown sugar and oh my goodness it smells amazing. I blended the fruit and sugar in a magic bullet and got dangerously close to convincing myself it counted as a smoothie.  If anyone else gives in and drinks this with a straw, come on over.  Let's be friends.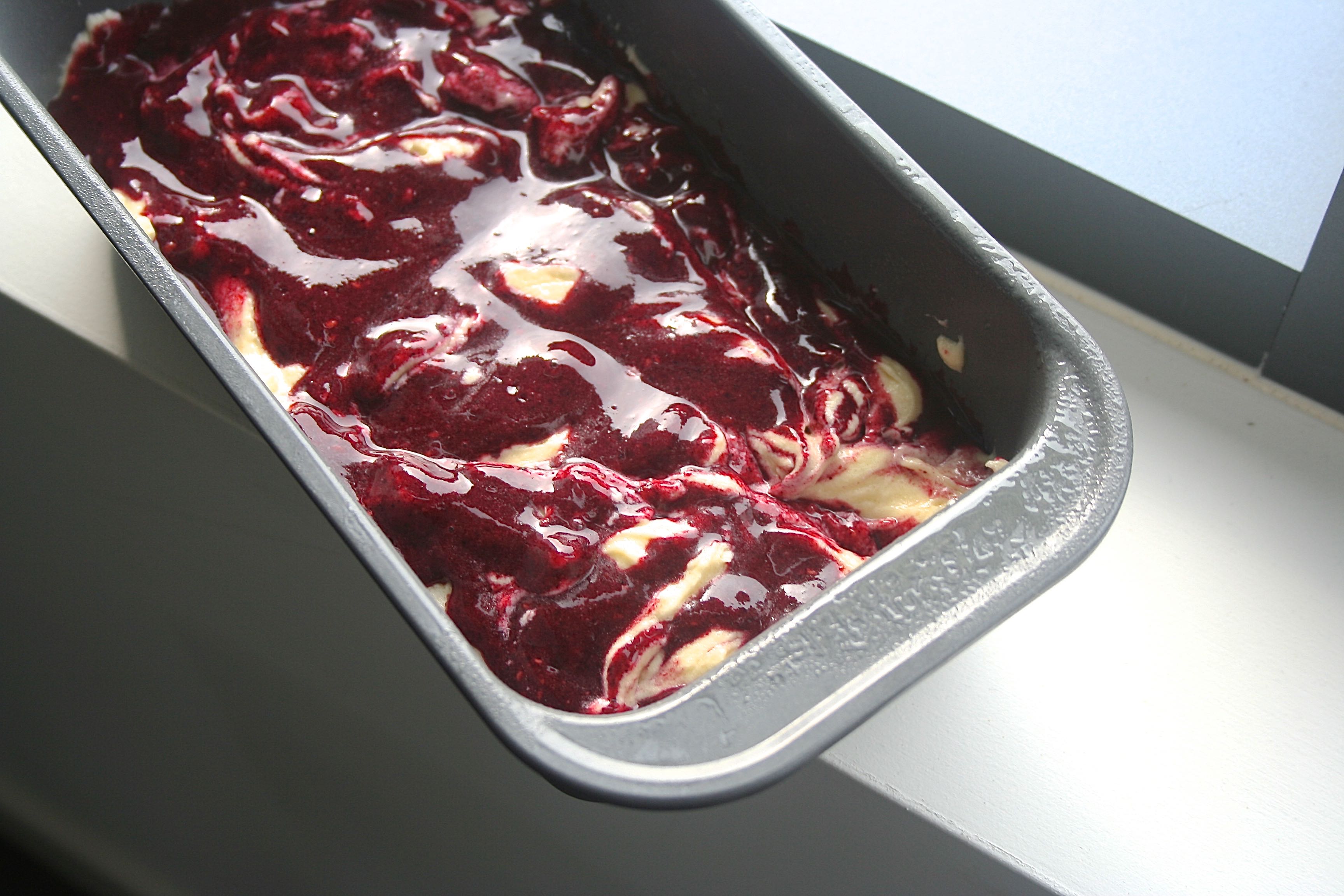 As a word of warning, it will seem like there's way too much fruit.  It will seem like there's more fruit than batter and you'll panic and only use part of it.  Don't do that.  Add a little more in the middle than you do on the top but don't be worried when it looks like the above photo.  Relax and trust that things will work out.
Everyone who knows me personally is calling me a hypocrite through their computer screen.  I hear you guys.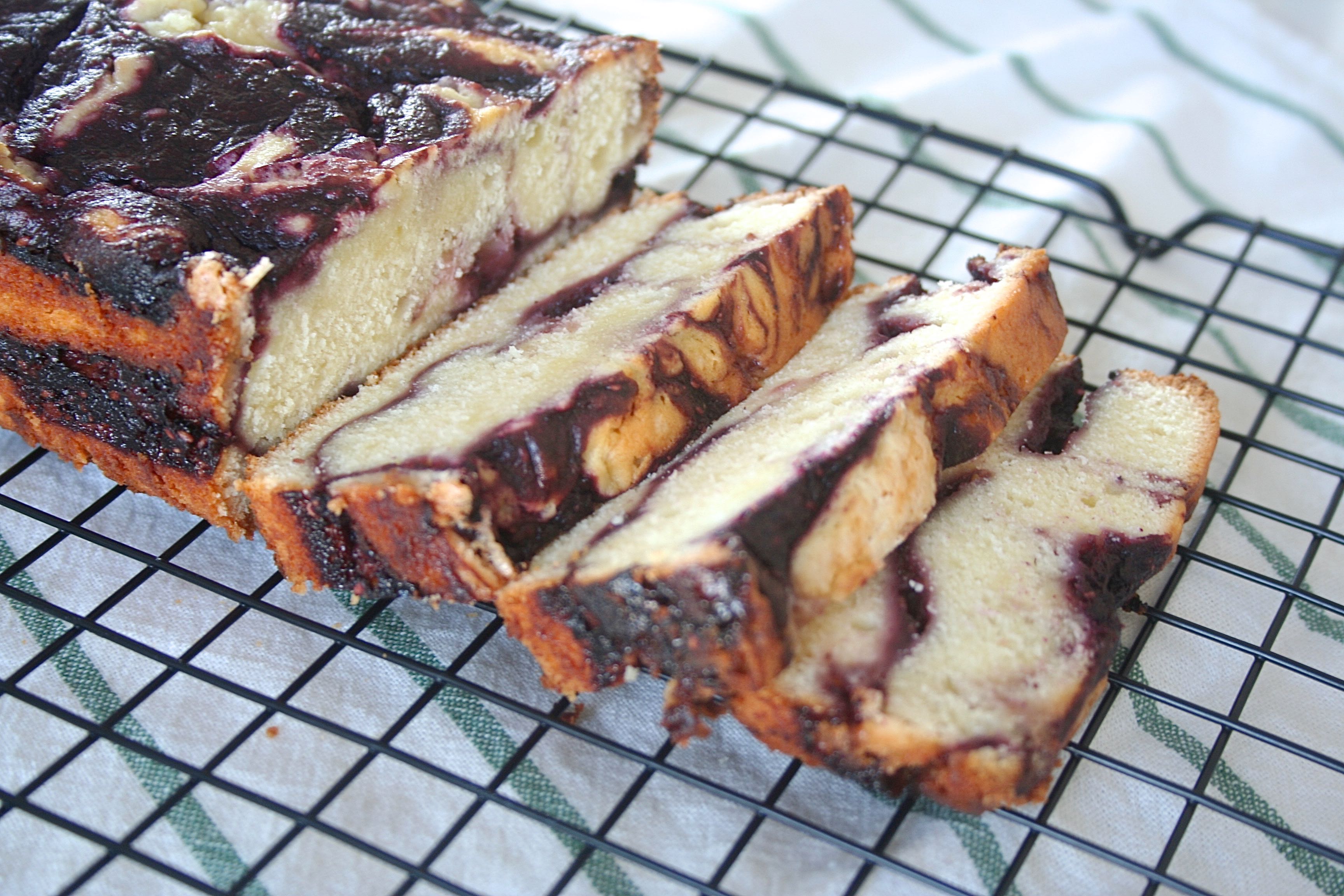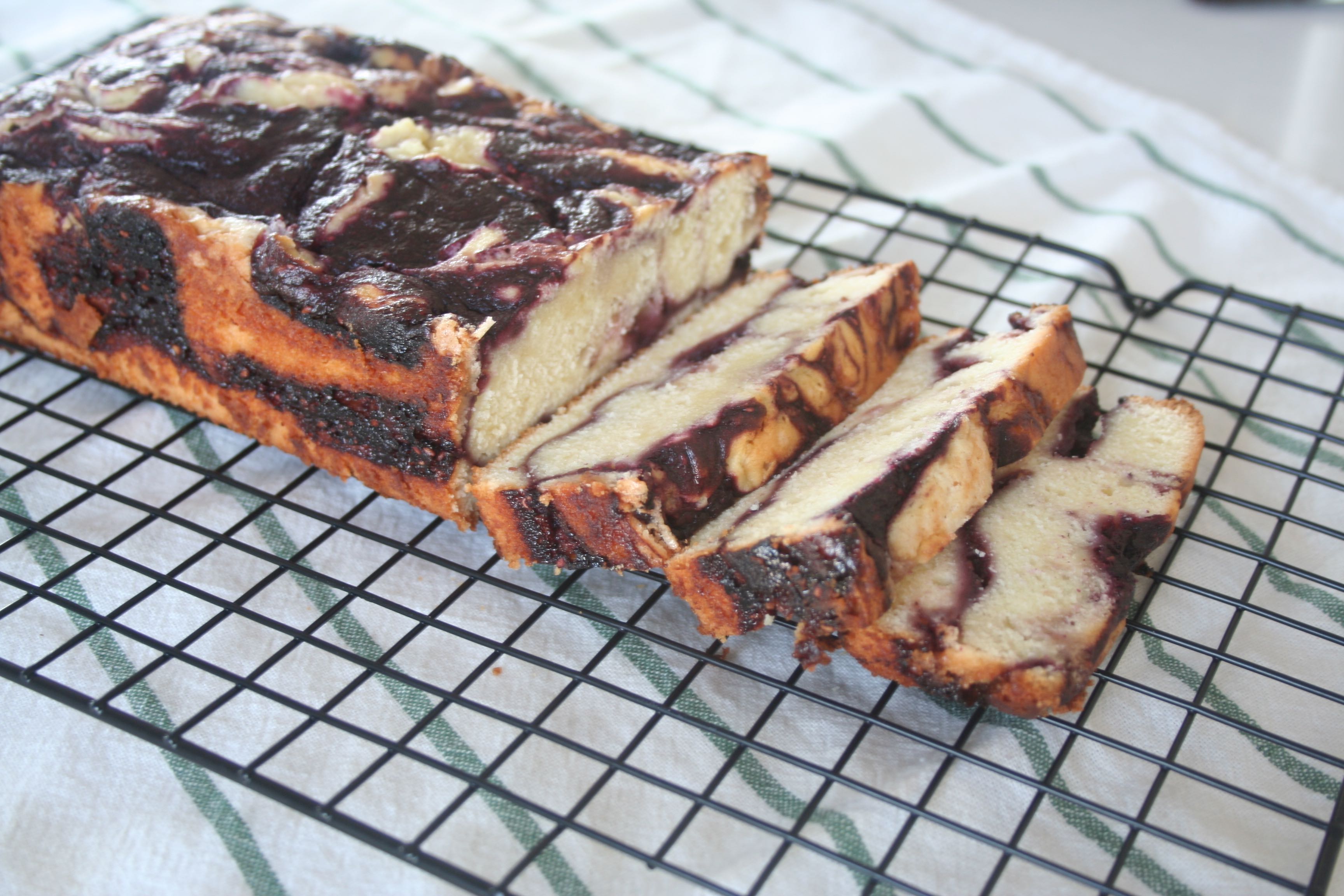 If we are being honest, this cake looks better sliced than it does as a loaf.  Thankfully this is a cake eating blog and not a cake displaying blog.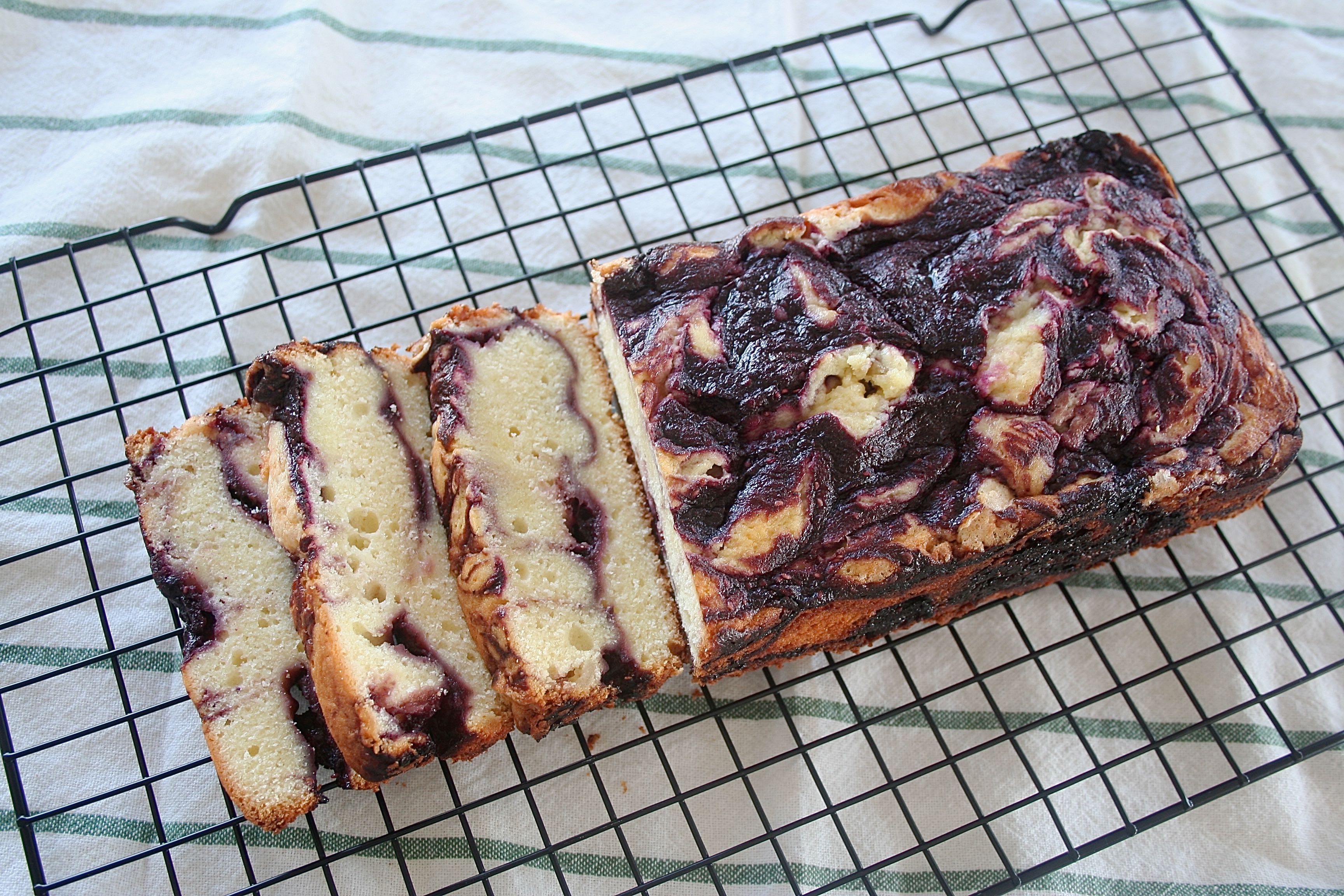 Slice it up and serve it with berries and yogurt for breakfast or whipped cream for dessert.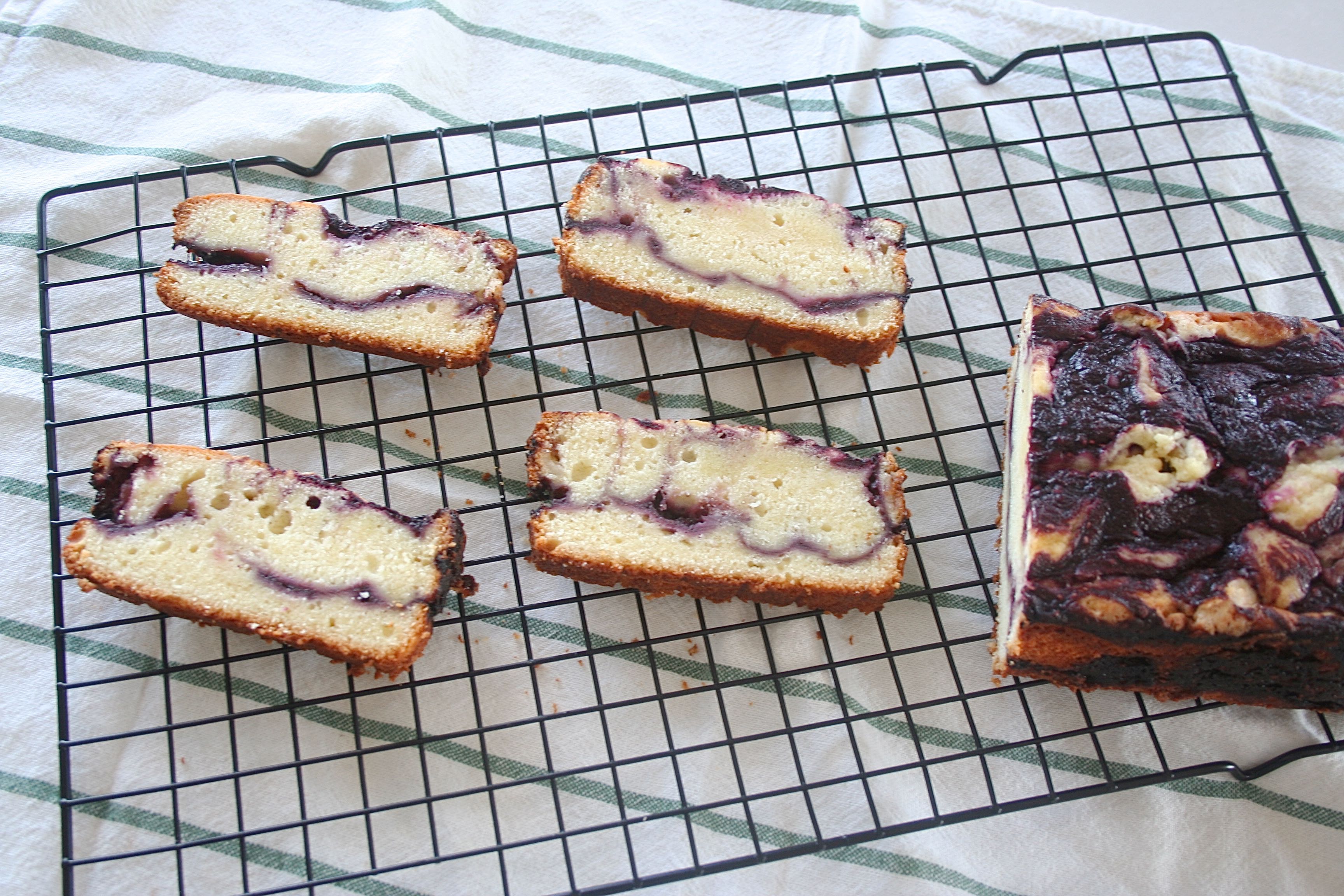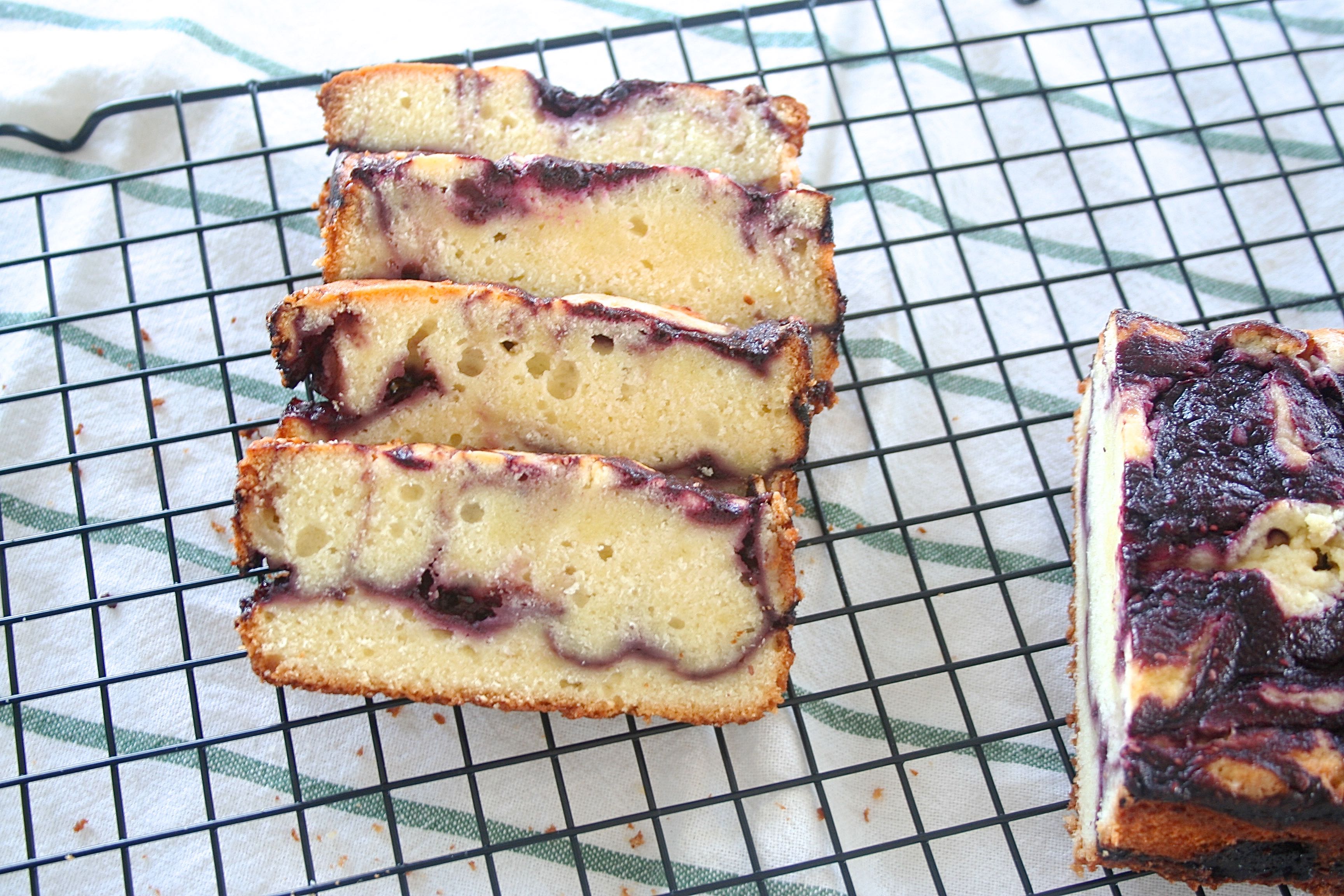 Or take photos of it and eat the props standing over your sink.  You do you.
Mixed Berry Pound Cake
(recipe ever so slightly adapted from Parsley Sage Sweet)
1/2 cup unsalted butter, room temperature
1 1/2 cups berries of choice (I used thawed frozen berries and this worked just fine)
1 1/4 cup granulated sugar
2 tablespoons brown sugar
1 1/2 cups all purpose flour
1/2 teaspoon salt
1/4 teaspoon baking powder
2 large eggs
1/2 teaspoon vanilla extract
1/2 cup greek yogurt, room temperature (no chance did I remember to take it out in time for this…it was still ok)
zest of 1 lime or 1 lemon (optional)
Directions
Preheat the oven to 350 degrees and butter or grease a loaf pan.  In a food processor, blender, or magic bullet – blend the fruit with the brown sugar.
In a medium sized bowl, mix together the flour, salt, and baking powder.
In your stand mixer, cream the butter and sugar together until light and fluffy.  Add the eggs and vanilla until combined.  Then alternate adding in 1/3 of the flour mixture, then half the yogurt, then 1/3 of the flour, then the rest of the yogurt, and then the rest of the flour. Add your lemon/lime zest and give it a quick stir.
Pour half the batter into the loaf pan and then spoon your fruit mixture on top.  Mine was particularly runny because it was thawed fruit, yours may be a little sturdier.  Top it with the rest of the batter and then the rest of the fruit.  Swirl the batter with the fruit but don't go overboard or you will lose all those lovely swirls.
Bake for around 1 hour, checking for when the top of the loaf springs back to the touch.
Let it cool on a wire rack and slice when you simply can't wait any longer.
Enjoy!