Happy valentine's day!  I know not everyone loves this holiday but I love dessert and I love flowers and I love when all the candy goes on sale on February 15th.  Basically it's all a win.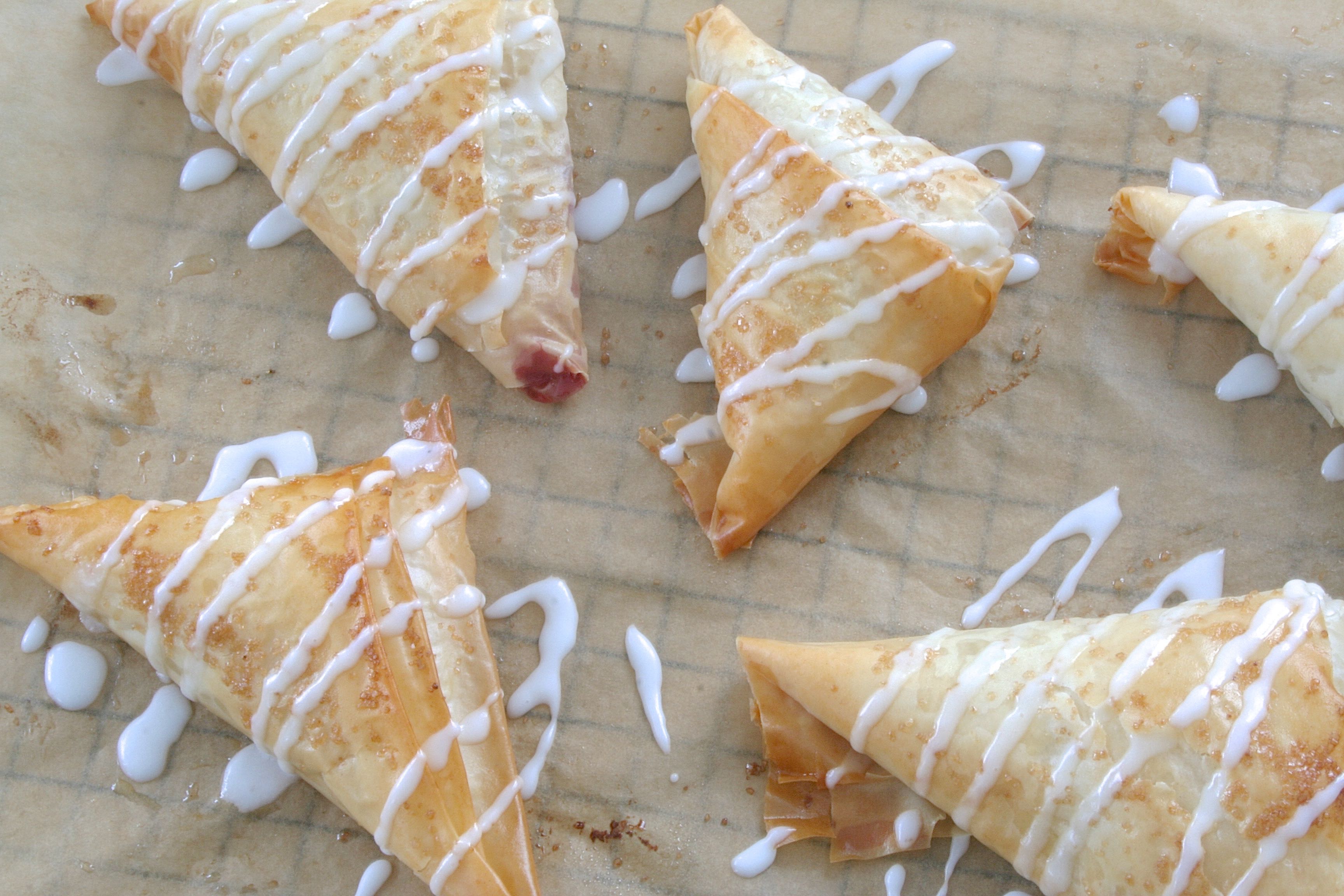 In the spirit of the day, these turnovers are really just toaster strudel knock-offs for my boyfriend, which has been a long standing request.  My true gift was making them on February 13th so he didn't have to follow me with a vacuum on February 14th.
Romance is not dead.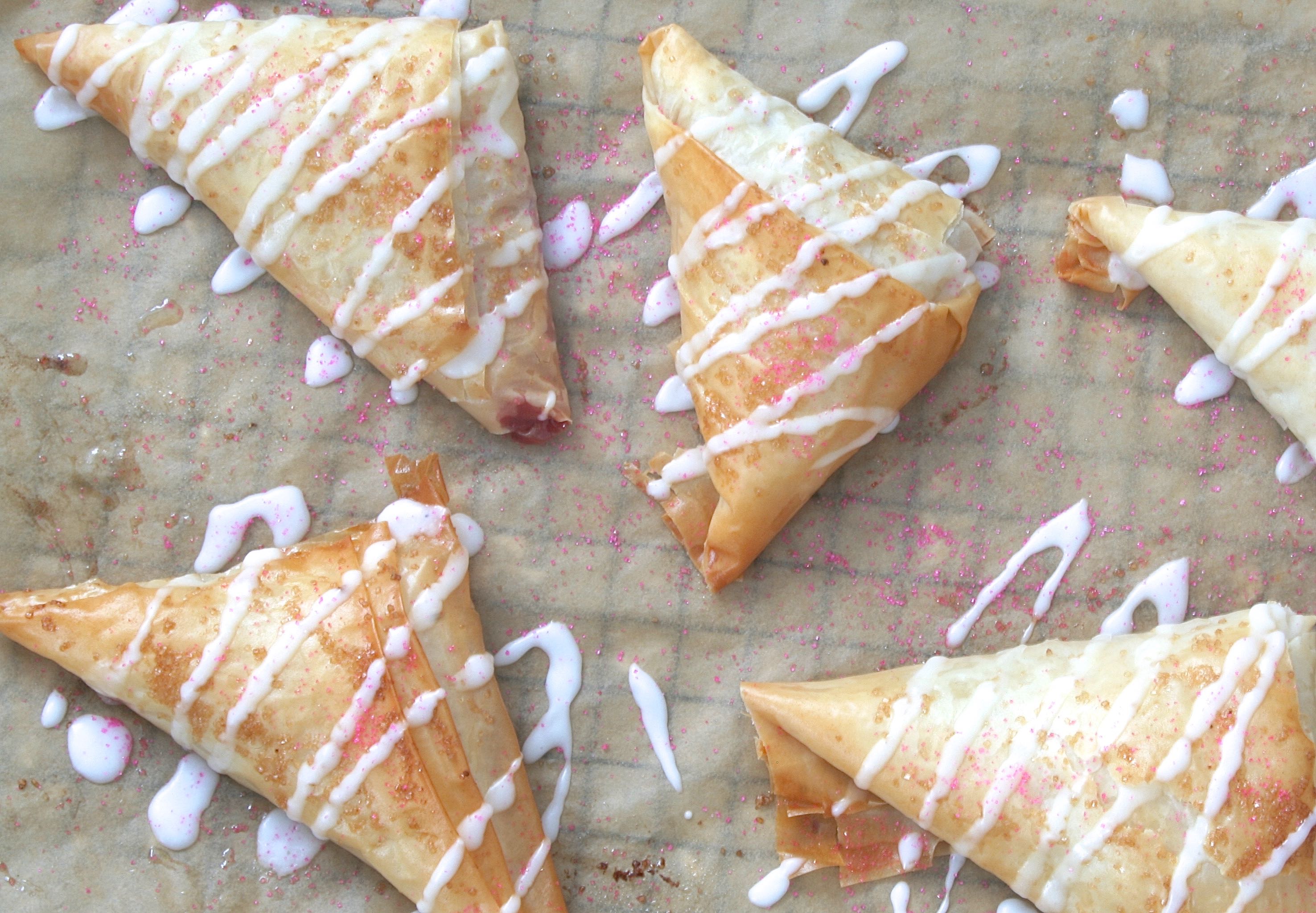 These turnovers/strudels could not be more simple.  Layer some frozen phyllo dough with melted butter, wrap it all around some raspberry jam, and glaze and sprinkle to your liking.  The phyllo isn't sweet on it's own so the jam and the glaze aren't overpowering together.
I'm sure there are far classier ways to knock off toaster strudel like using homemade preserves or some sort of vanilla bean pink peppercorn icing – but this is not what I did.  Those hot pink sprinkles stained my fingertips pink and that's just how we are rolling.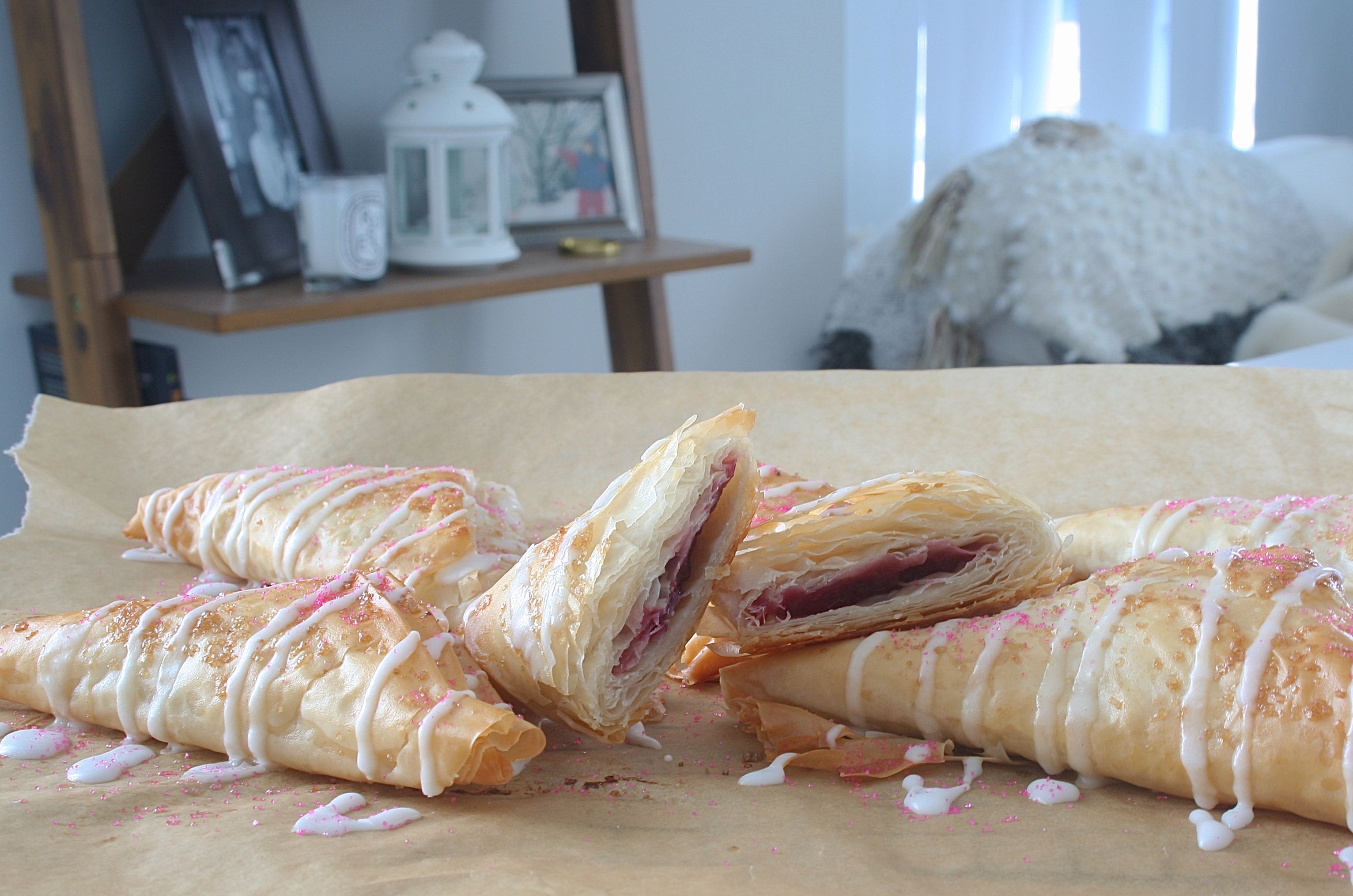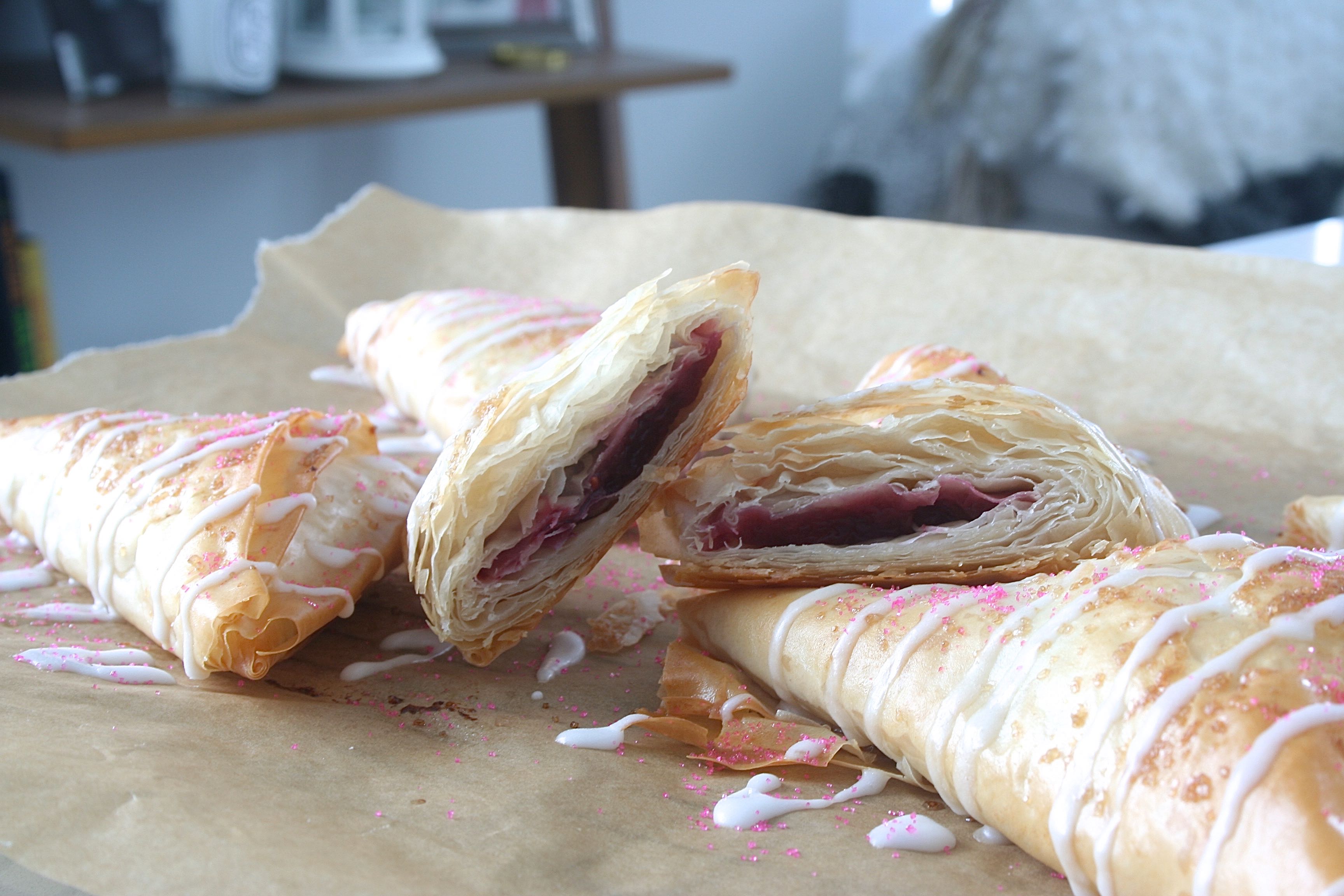 These are best eaten the day of while still warm, but I popped a few in the freezer to toast up in the oven at another time.  I imagine this process will melt the icing and then I will have to pour double icing over them and I think I can live with that.
See you all tomorrow in the CVS candy aisle.
Raspberry Turnovers
1 box frozen phyllo dough, thawed
10 tablespoons of butter, melted
1 cup raspberry jam
1/2 teaspoon vanilla extract
1 cup powdered sugar
2-3 tablespoons of milk or water
coarse sugar and/or sprinkles for decorating
Directions
Preheat your oven to 375 degrees and line a baking sheet with parchment paper.
Unwrap your phyllo dough and keep it covered with a damp kitchen towel as you work.  Taking one sheet of phyllo, lay it out on a clean baking sheet and brush butter over the surface.  Continue this process until you have 4 sheets of phyllo layered together.  Cut the pastry into three long rectangles.
Dollop 1-2 tablespoons of jam at the bottom of each rectangle and fold the corners up like you're folding a flag.  Brush the tops of each turnover with more butter and sprinkle with coarse sugar at this point if you want (I did but probably wouldn't next time).
Bake for 15-20 minutes until golden brown.  Let the turnovers cool slightly as you whisk together the icing (powdered sugar, milk, and vanilla).  Don't take the proportions of icing too seriously but aim for a consistency you can loosely pipe from a icing bag (aka ziplock baggie with the corner cut off).
Glaze your turnovers and sprinkle generously with cheap hot pink sugar (just go for it).