I spent this past weekend in Woodstock, NY with some of my closest friends from college. One of our lovely ladies is getting married this fall and we all got together to hike mountains, drink aquavit, make flower crowns, and sleep on air mattresses. It kind of sounds like I'm friends with a ton of woodland nymphs but these nymphs have law degrees, masters, and doctorates.
To quote the glorious Leslie Knope, my friends are beautiful tropical fish, smart as a whip, and cool under pressure.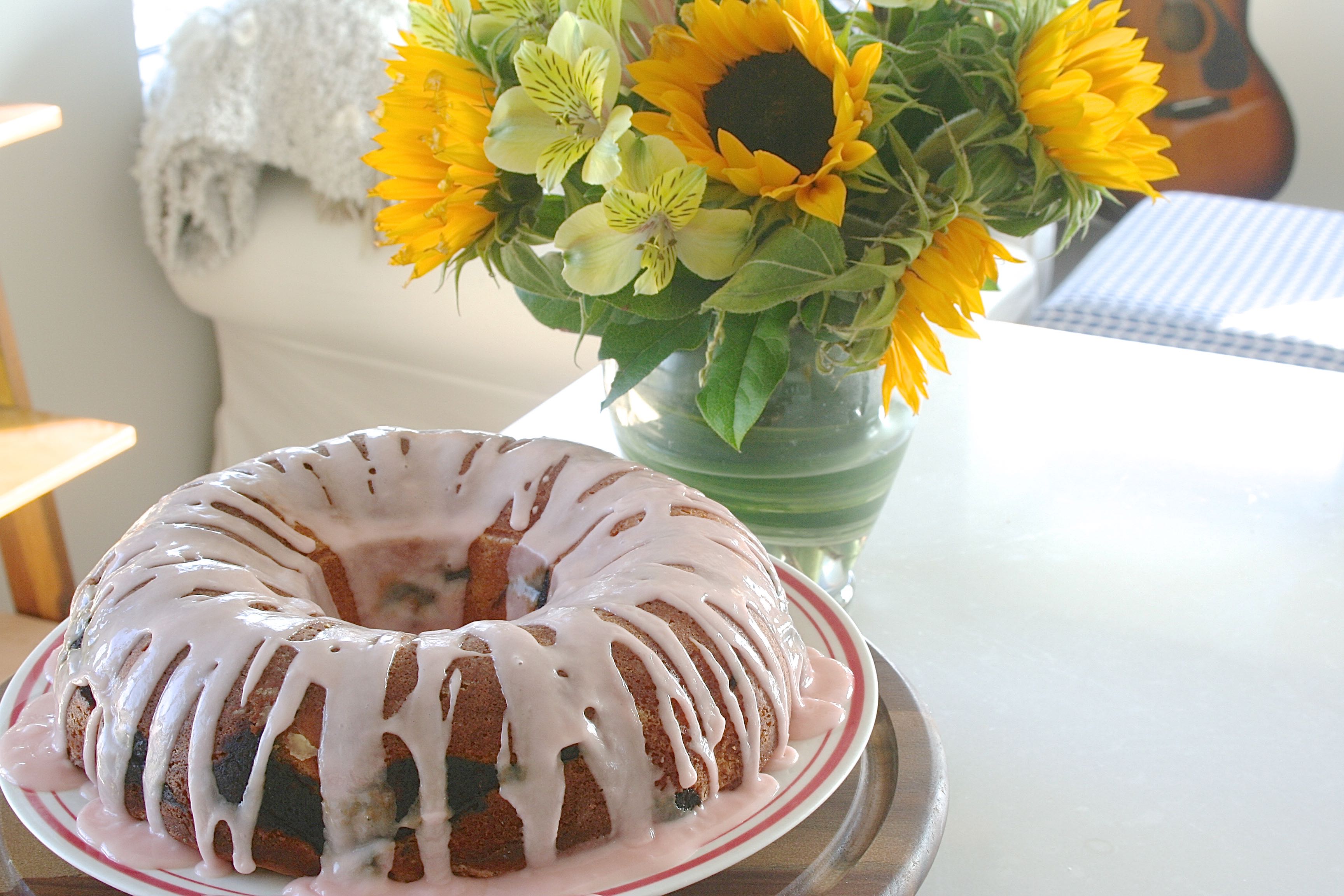 I didn't get to partake in the WHOLE weekend (full disclosure: I missed the aforementioned hike) because of a graduation ceremony, but it was so freaking fantastic to spend time with all of them.  I don't know if it's the fact that I've seen wonder woman twice this week (ZERO SHAME) but I'm even more obsessed with these ladies every day.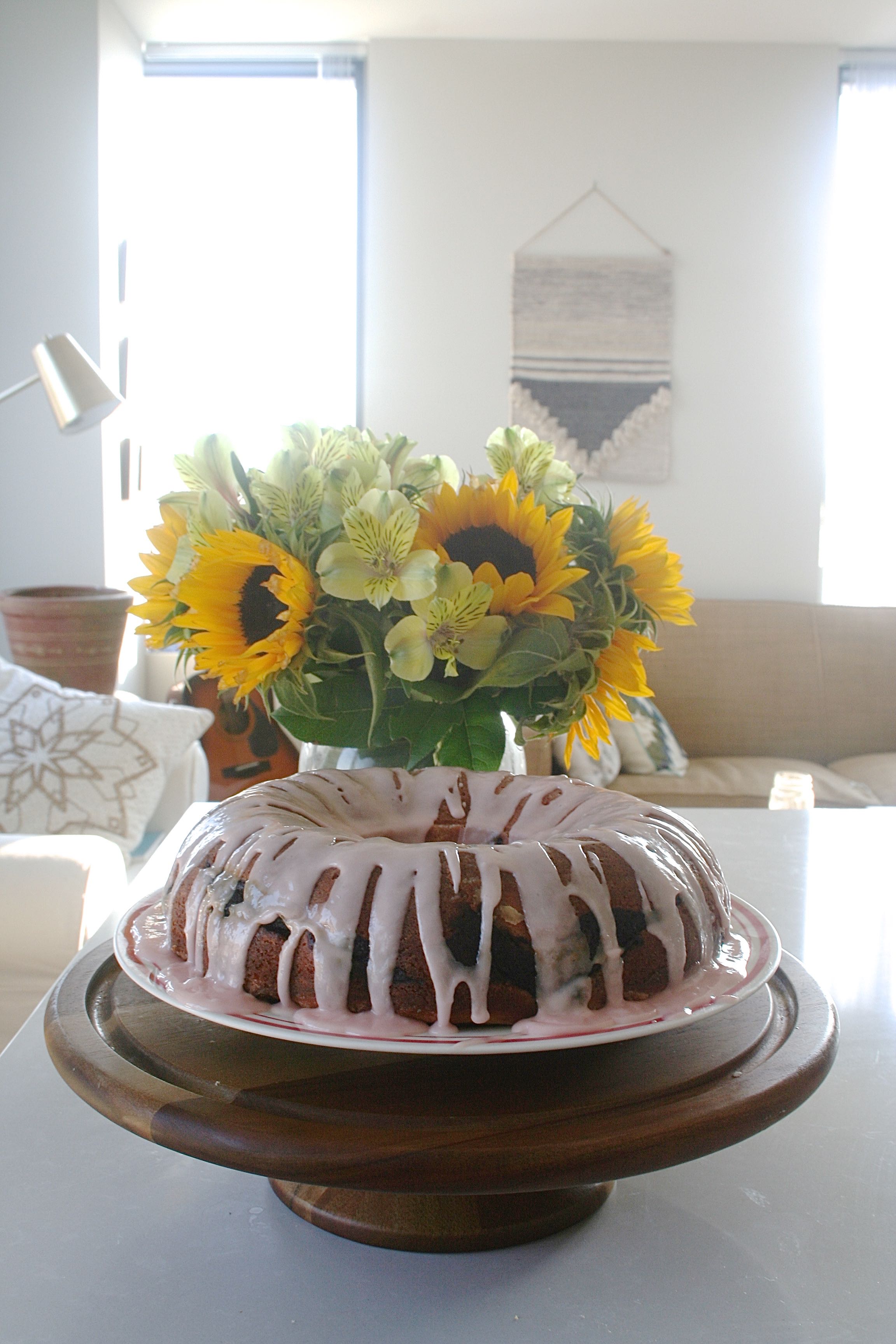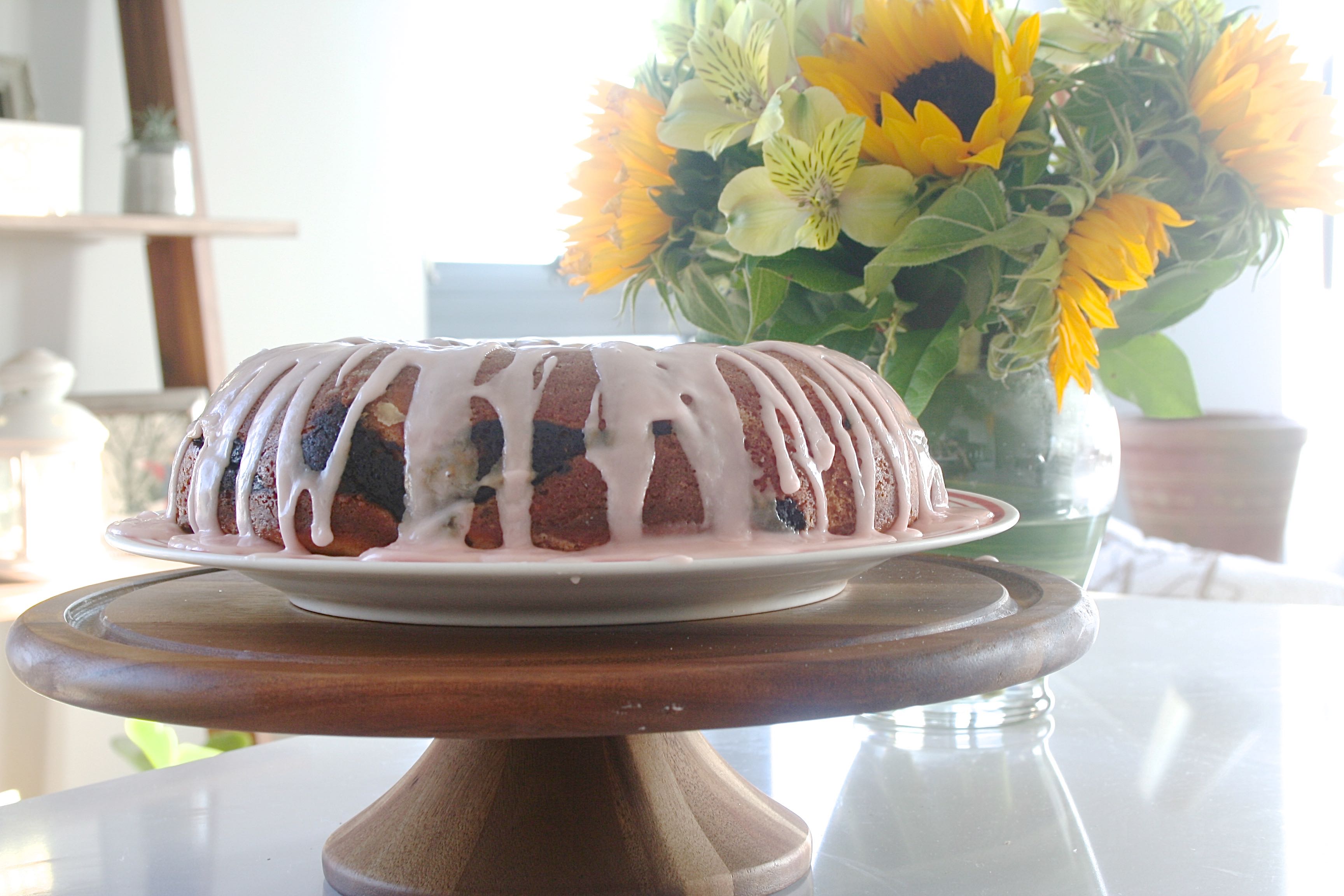 In honor of my girl crushes, here is a sweet summery cake. A few weeks ago I found an unopened amazon box in my apartment and turns out I had managed to surprise myself with a bundt pan I have no recollection of ordering.  There's no better way to celebrate surprise gifts and the danger that is amazon prime like making some cake.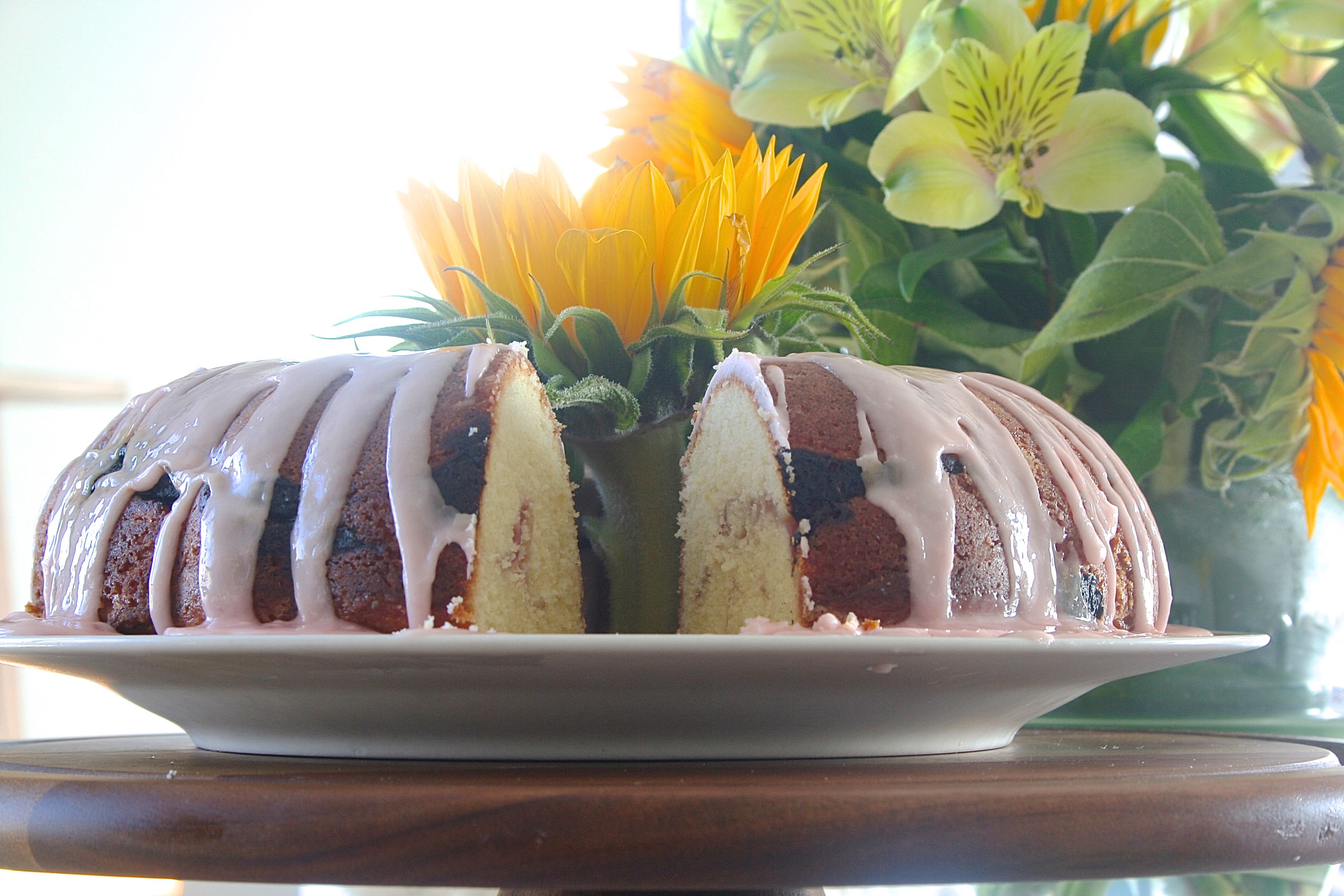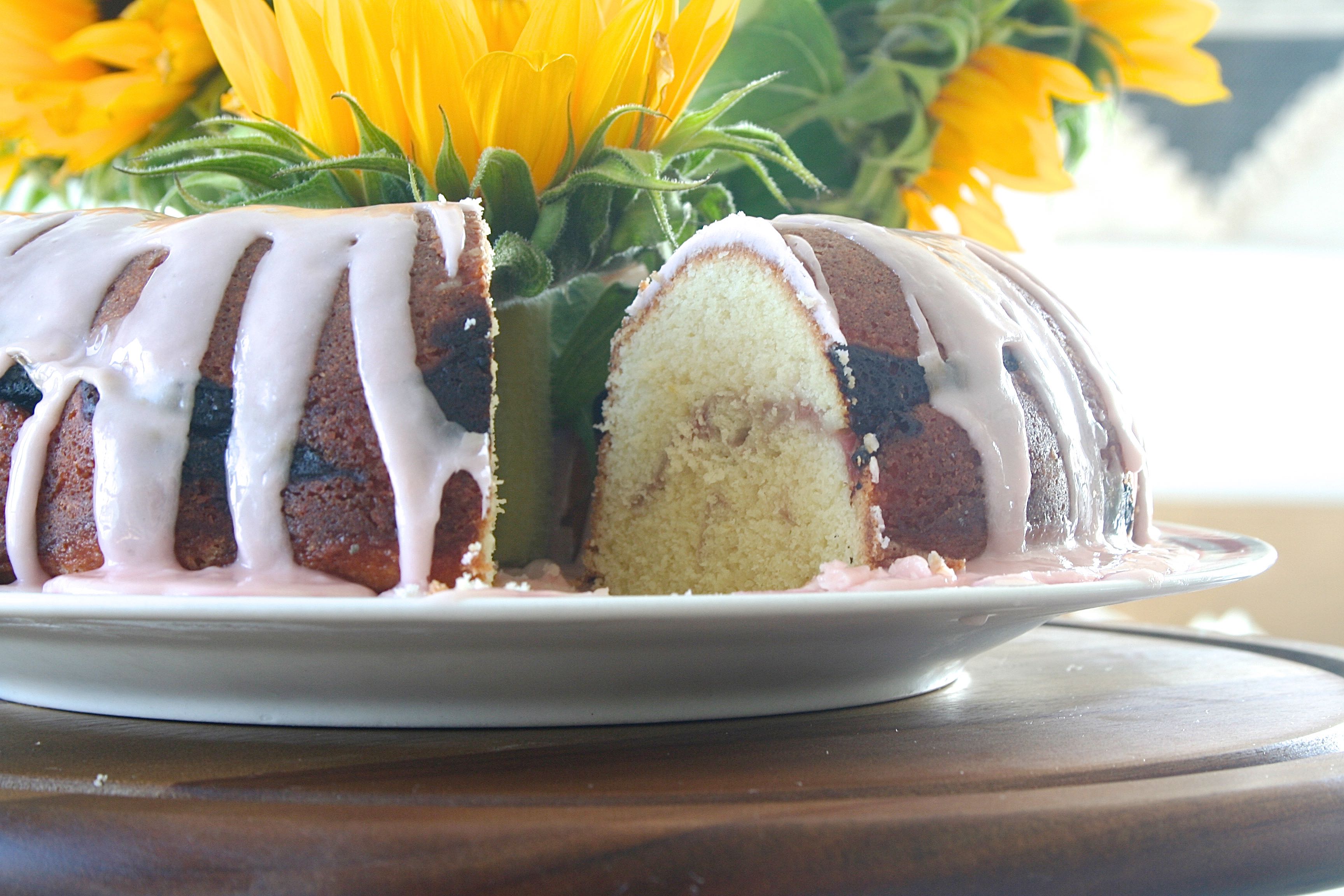 After making this roasted strawberry rhubarb sheet cake, I haven't been able to get hot pink roasted rhubarb off my brain.  Blended up, it turns the most insanely gorgeous pink color that just makes me giddy.  I want to stir it into gin cocktails, layer it between cakes, and generally show it off like I'm the first person in the world to ever discover the color pink.
In this cake, the rhubarb swirls through the lemony bundt cake and it is also whisked together with powdered sugar to make a tart baby pink icing.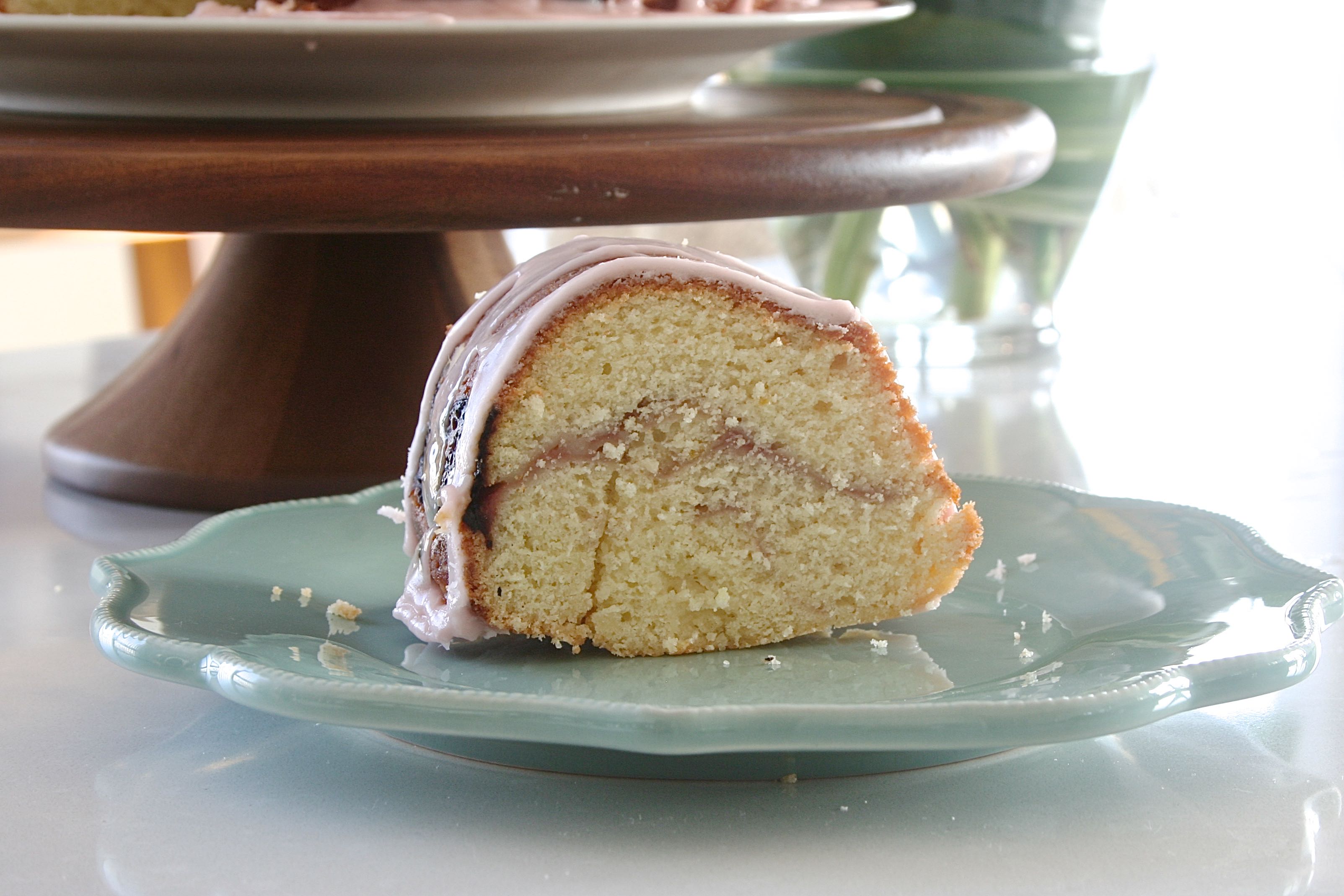 This cake is sunshine, my friends are sunshine, no I am not spinning around my kitchen with my arms out.
lemon rhubarb swirl bundt cake
(recipe adapted from warm vanilla sugar)
cake
1 cup unsalted butter, softened
1 3/4 cups sugar
2 lemons, zested
3 eggs
1 teaspoon vanilla
2 1/2 cups flour
1 teaspoon baking powder
1 teaspoon salt
3/4 cup buttermilk
2-3 cups diced rhubarb
1 tablespoon sugar
1 tablespoon honey
rhubarb icing
2 cups powdered sugar
2 tablespoons pureed rhubarb
squeeze of lemon juice
directions
Preheat the oven to 350 degrees and grease and flour your bundt pan (bonus points if it's a surprise pan!)
Dice up your rhubarb and spread it out on a baking sheet lined with foil.  Sprinkle 1 tablespoon of sugar over the rhubarb and bake in the over for 10 minutes.  Scoop up the soft rhubarb and all the lovely juices with it and blend in a nutribullet or blender or food processor with the tablespoon of honey.  Add another squeeze of honey if it isn't blending smoothly.
In a stand mixer, beat the butter, sugar, and lemon zest together for around 3 minutes until light and fluffy. Scrape the sides of the bowl and mix in the eggs one at a time, followed by the vanilla. In a medium bowl stir together the dry ingredients.  Alternate adding the buttermilk and the dry mixture to the stand mixer bowl in about 3 additions each.
Scoop half the batter into the prepared pan and then dollop half of the rhubarb mixture over the batter. Poor the rest of the batter on top and give the whole pan a quick swirl around with a knife. Bake in the oven for around 50 minutes or until the cake springs back to the touch.
Prepare the icing when the cake is almost cool.  Whisk together the spoonfuls of rhubarb puree, powdered sugar, and lemon juice until you achieve the desired consistency.  I had plenty of rhubarb puree leftover so you might as well (try the cocktail idea!).
Drizzle the icing over the cooled cake and stick a flower in the middle for good measure.
Enjoy!