I rarely complete any of my blog ideas on time.  I still haven't created a proper post for the one year anniversary of oh, honey honey and that was 10 months ago…
But for the fourth of July I went out of character and ordered popsicle molds weeks ago. Am I even allowed to have a blog if I don't post something with rosé and berries this weekend? I don't want to risk it so these rosé, white, and blue popsicles will have to do.  I'd be lying if I said I wasn't proud of that pun and I'd be naive if I didn't admit there are probably hundreds of recipes called the exact same thing.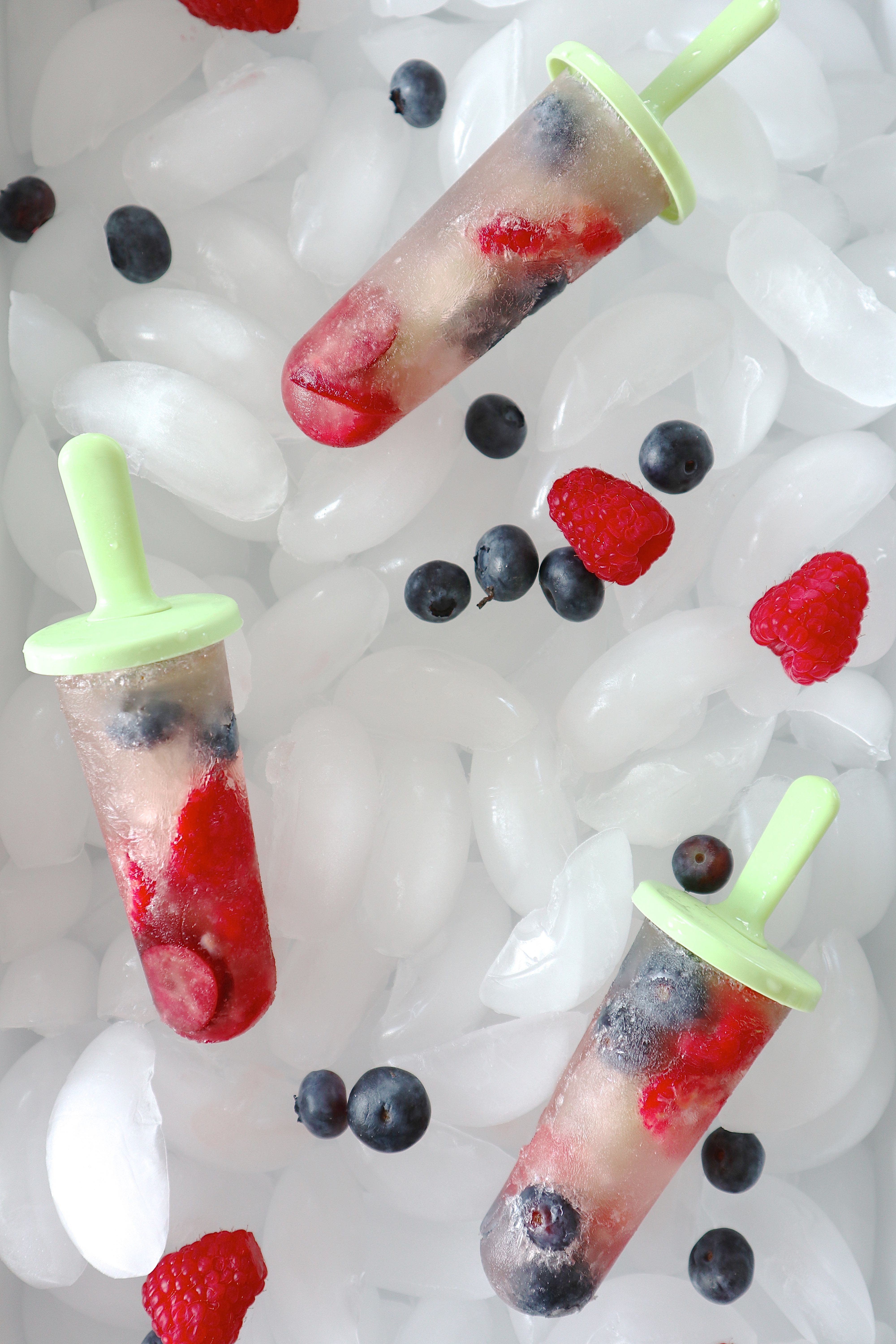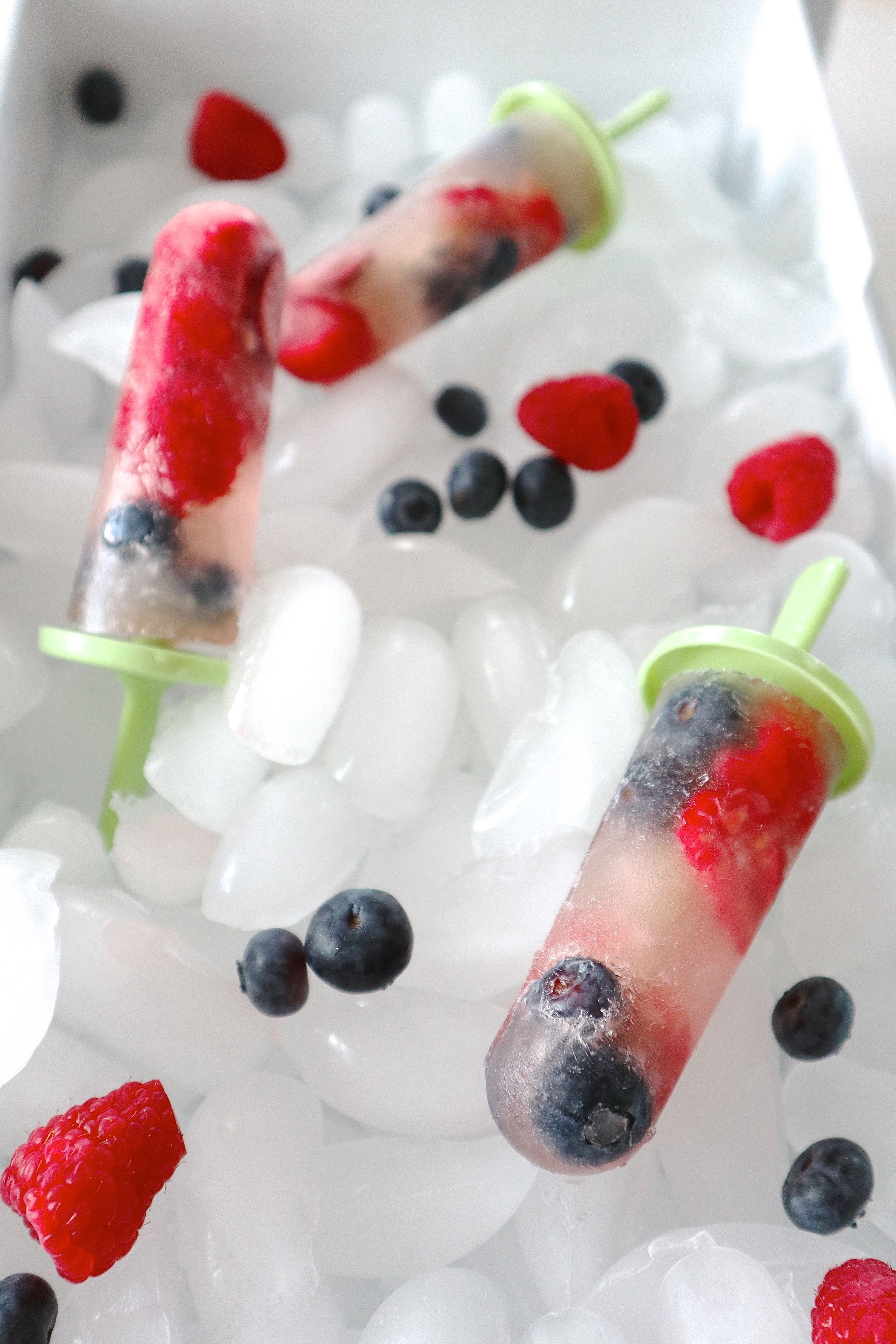 What no one tells you is that rosé popsicles take forever to freeze and melt in about 6 seconds. Unlike traditional fruit popsicles, the alcohol content means they don't really stay frozen.  You can either enjoy it quickly or stir one into a glass of rosé and accept defeat.
The sweetest kind of defeat.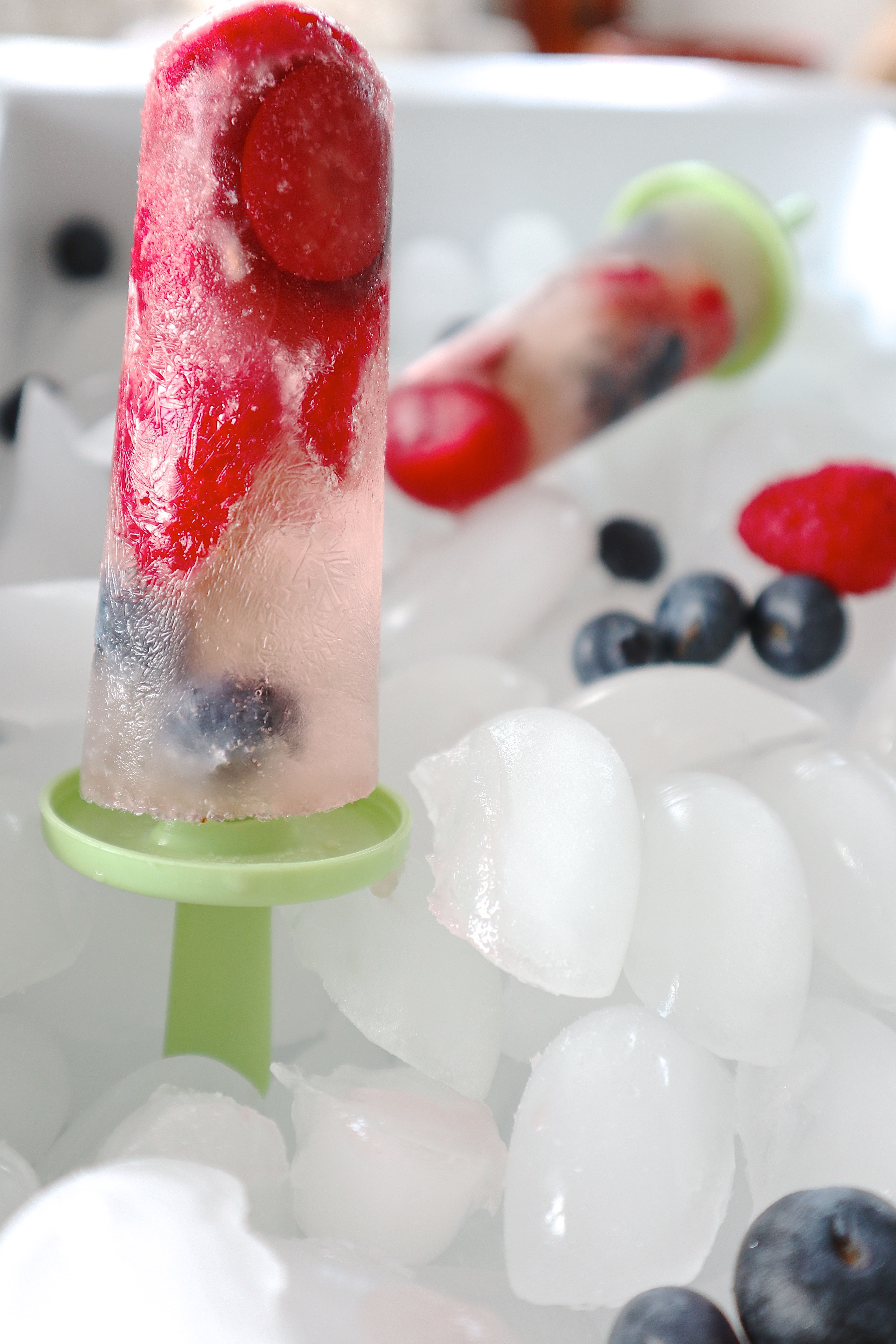 They're impractical but they're gorgeous, yeah? Popsicles are just whimsical and fun and that's exactly what a summer holiday calls for.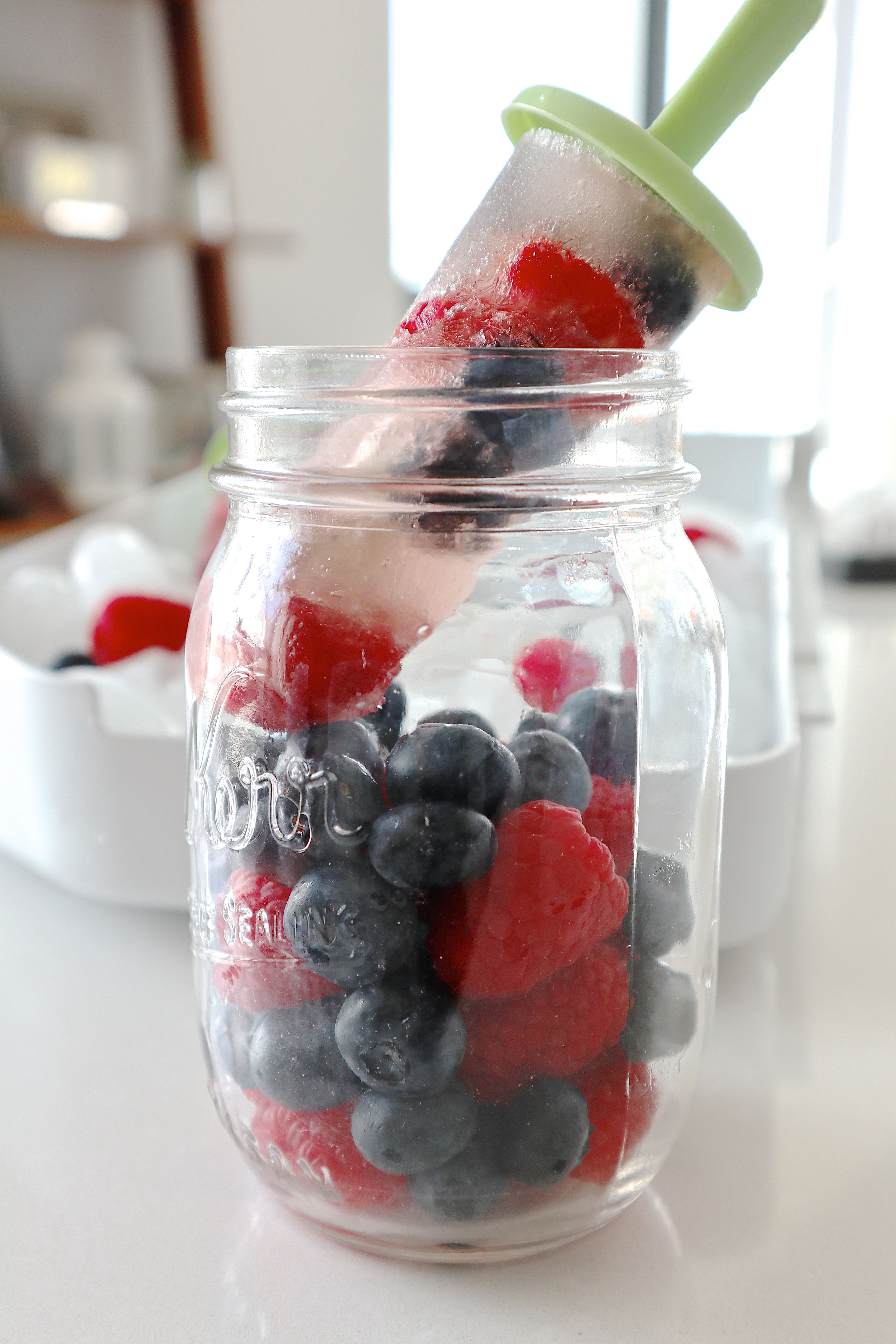 I also love how many possibilities there are here. I made mine with sparkling rosé, lemonade, raspberries, blueberries, and cherries – but you can have a go with just about anything. I've listed a few combinations below and if you've taken Monday off to make it a super long weekend, it's irresponsible of you not to try a few.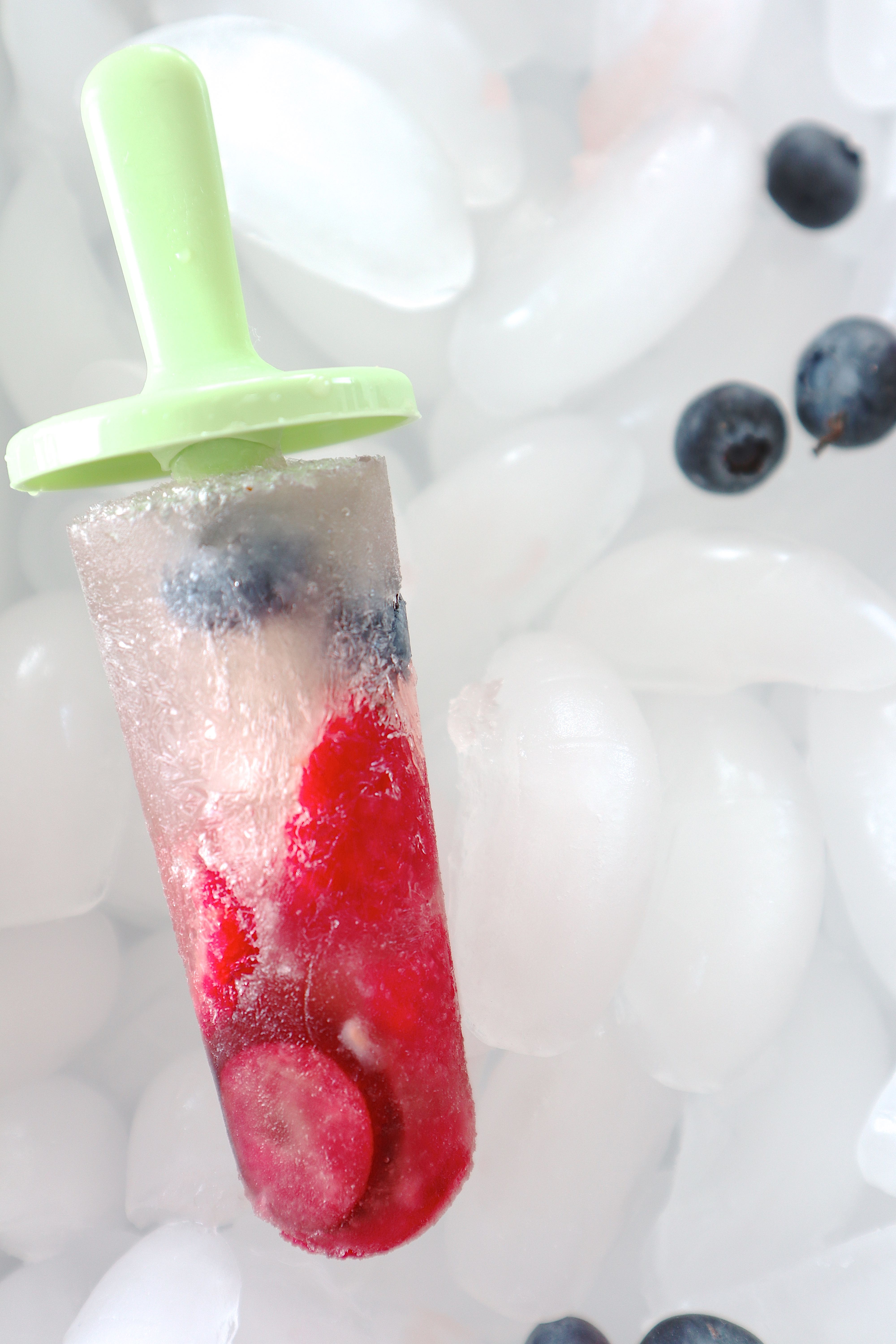 popsicle ideas
sparkling wine, peaches, and ginger syrup
blend watermelon, rosé, and lime juice
sweet tea vodka and lemonade
white wine, limoncello, and blueberries
prosecco, blackberries, and rosemary simple syrup
rosé, white, and blue popsicles
6 oz sparkling rosé
1/2 cup lemonade
1 cup mixed berries, sliced up depending on size
directions
Stir together your rosé and lemonade in a pyrex cup (or anything with a pour spout).  Drop the berries into your popsicle molds (I used these but now of course I want lots of other shapes too). Pour the wine mixture over your berries, place the popsicle sticks into the molds and let them freeze overnight or for at least 4 hours. The freeze time will be shorter with less alcohol and longer the boozier it gets.
Run some warm water over the popsicle molds to release the popsicle.
Enjoy! (quickly)