It's Saturday and we are making cocktails.  Specifically, we are happy-houring with these blackberry bourbon lemonade cocktails with mint.  If you've been following my fantasy friday series you know I love to get down with a fun drink.  It feels celebratory to me in a way only second to cake with sprinkles.
To be honest – everything in life comes second to cake with sprinkles for me.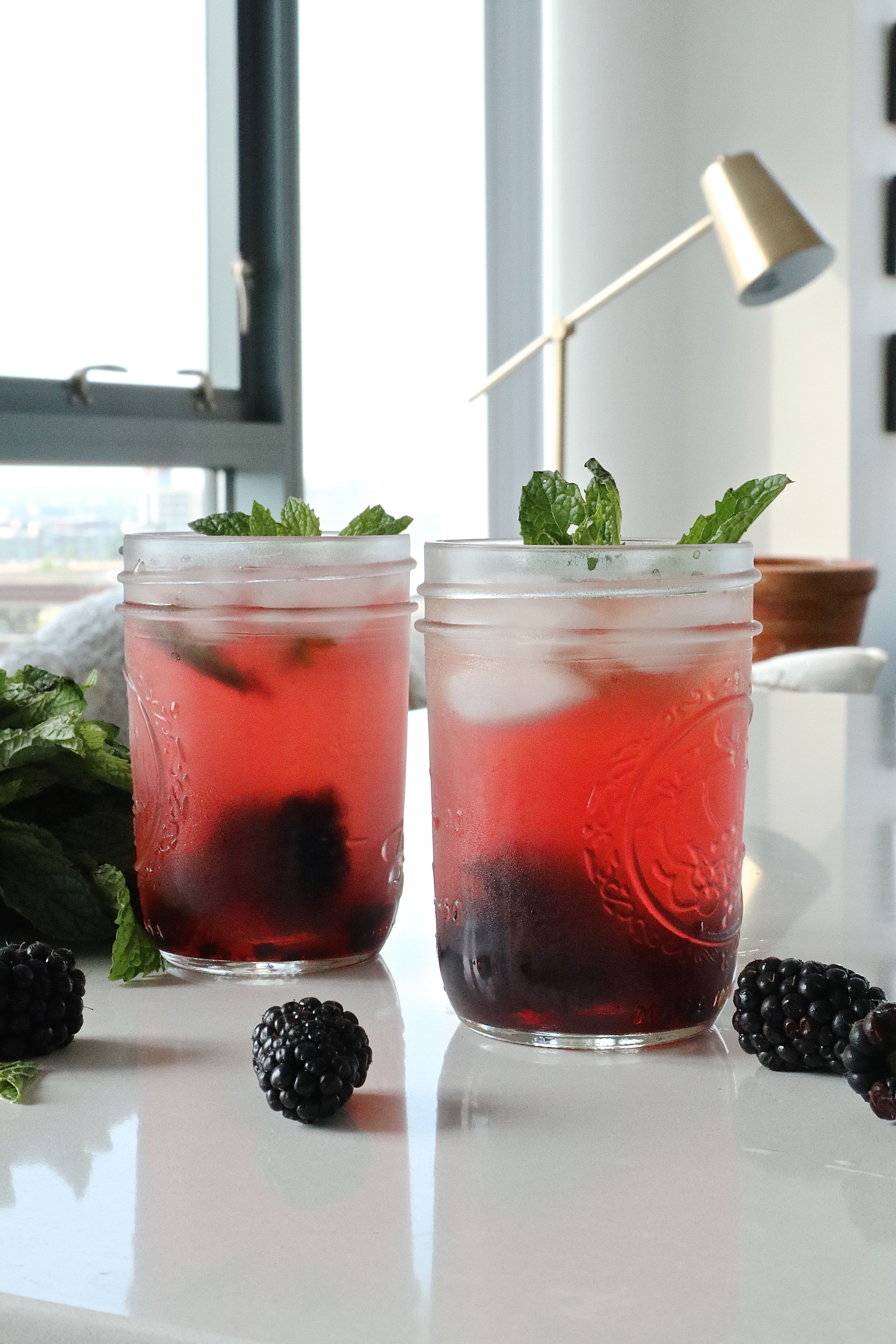 In case anyone is worried this blog is taking a turn for the boozy (see last week's rosé popsicles), yes I still bake. This week I made two unreasonably large loaves of challah and a strawberry cake so adorable I wanted to carry it in my pocket.  I will post those soon but I couldn't wait to share this charming little cocktail since it is a Saturday in summer and you're far more likely to be sipping on something right now than waiting for dough to rise.
(full disclosure: last Saturday I was waiting for dough to rise and very sober)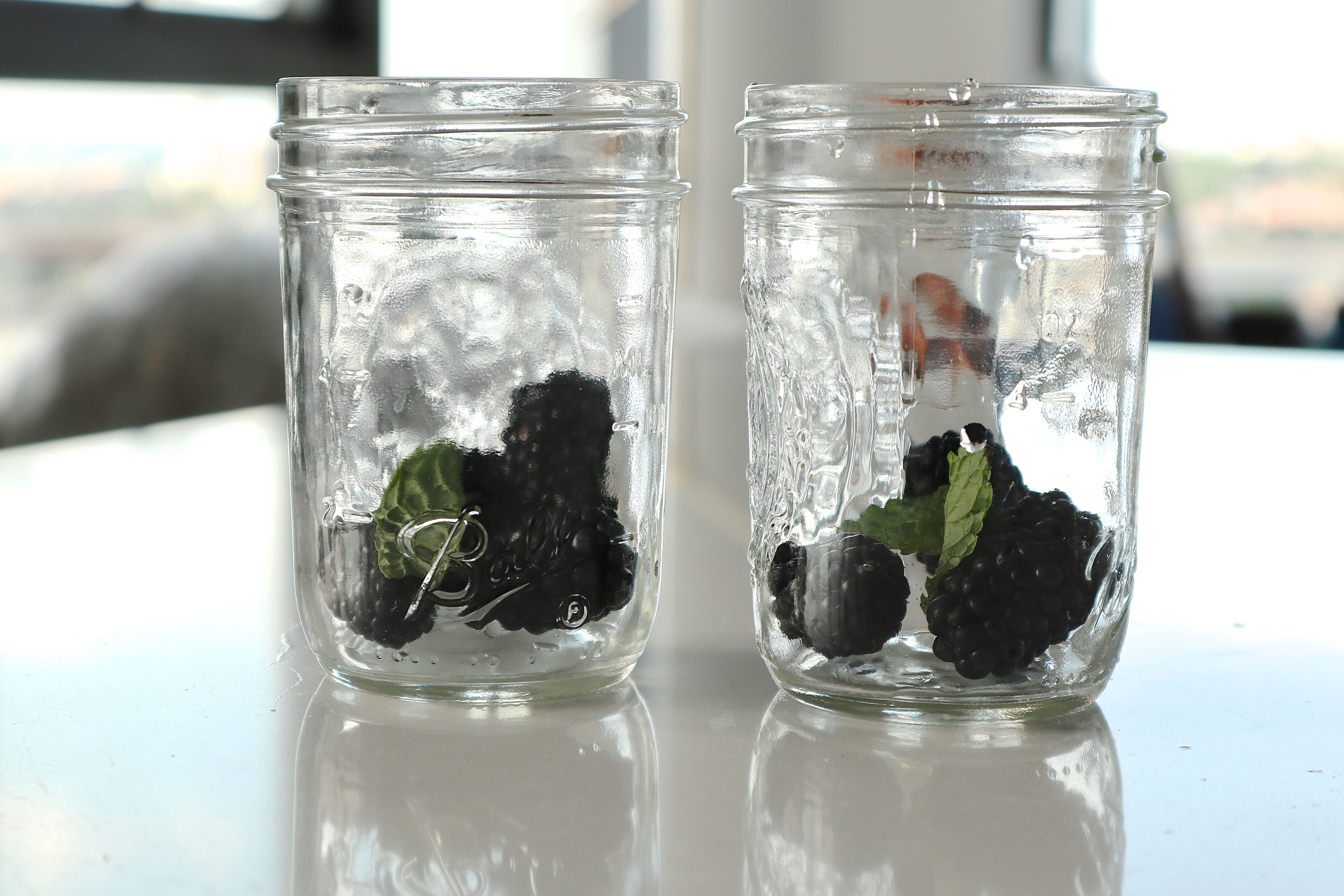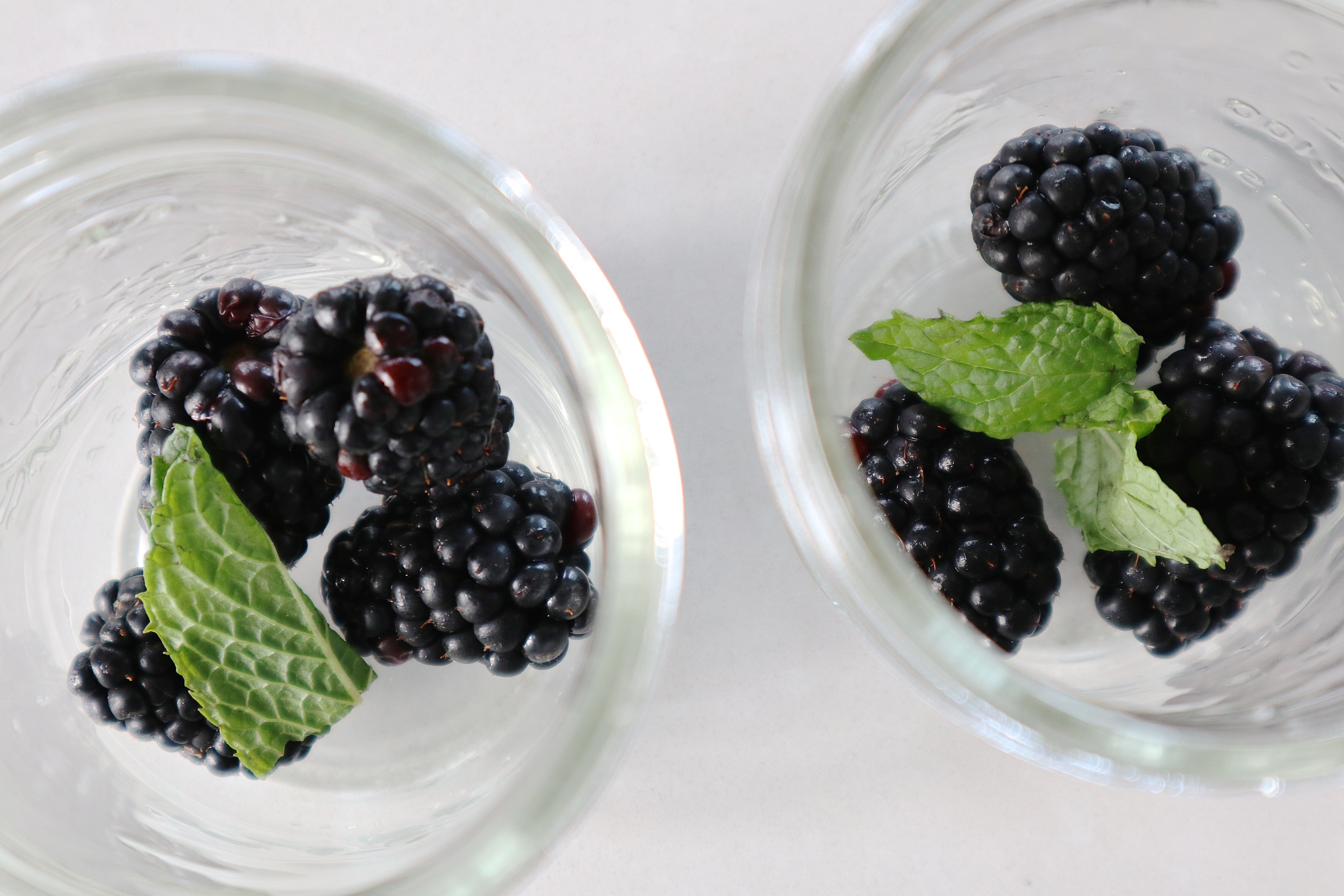 These drinks are so easy and the balance between the tart blackberries, cooling mint, and refreshing lemonade is pretty dreamy.  I also sweetened them up with a little raw honey because bourbon and honey are so cozy together.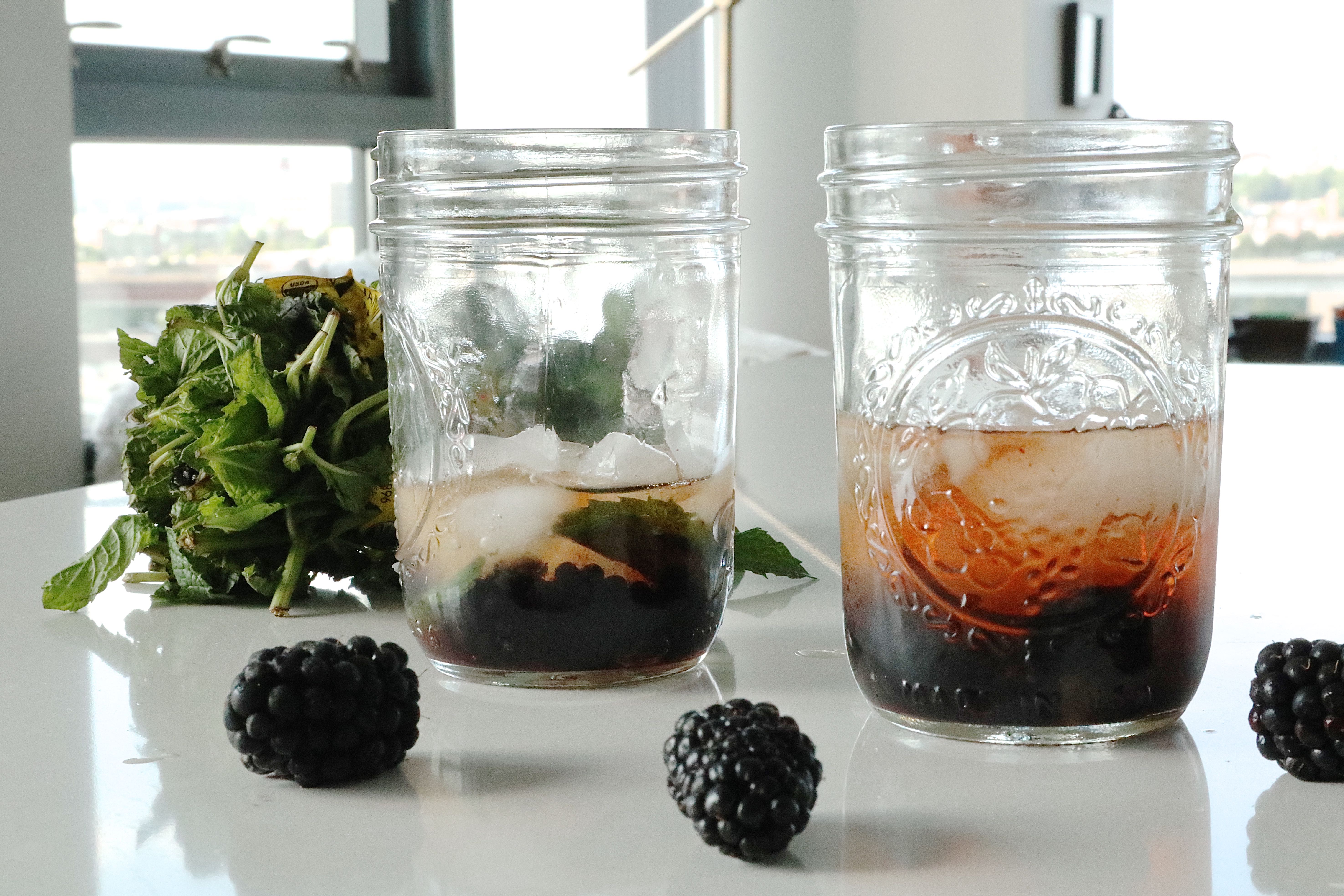 It is also extremely satisfying to muddle up the berries with the mint and splash your bourbon of choice over the top.  The juices get all dark and stormy before you add the lemonade and suddenly it's a fuchsia party that just won't stop.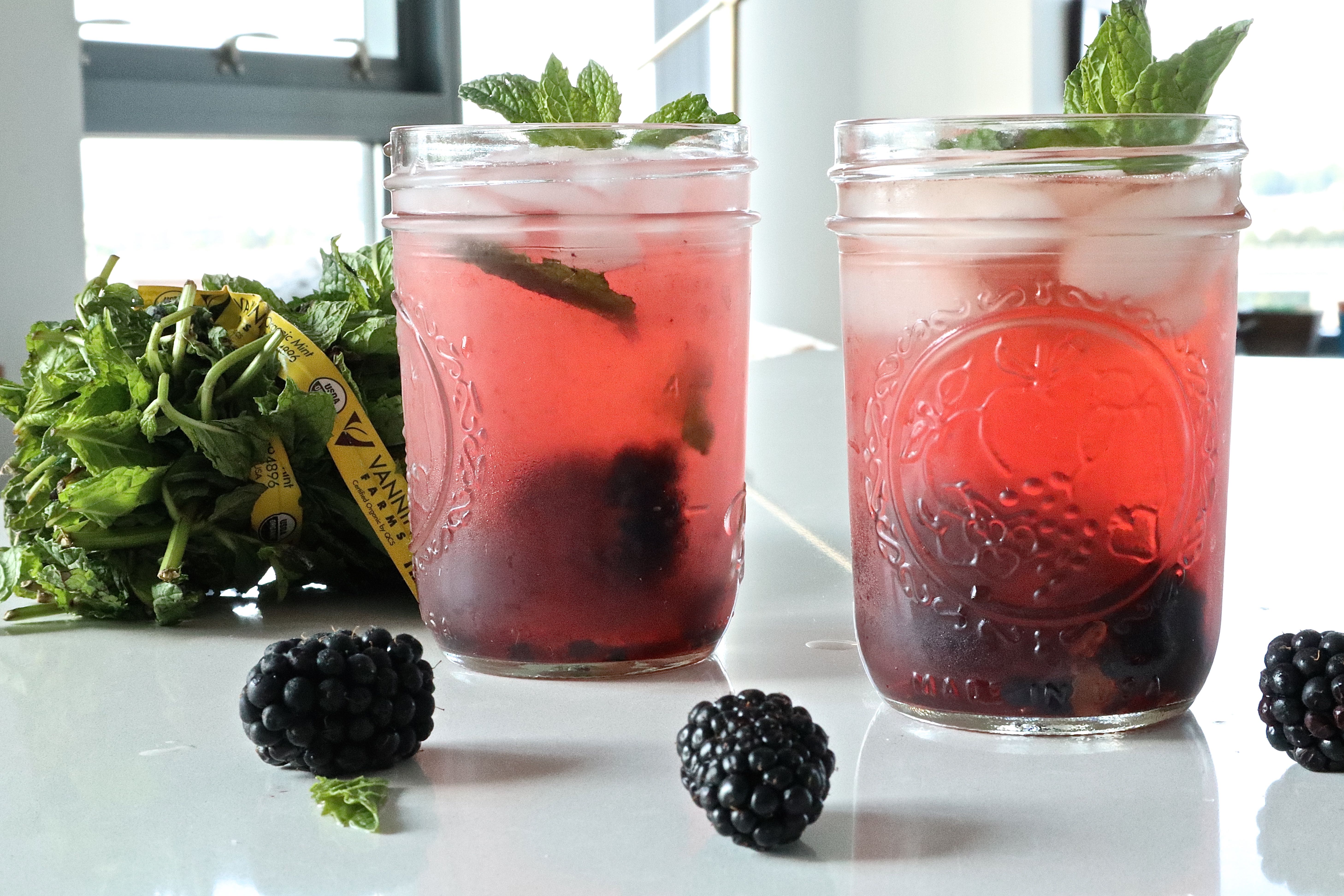 Yes that color is for real and the drink only gets sweeter and darker as the berries do their thing.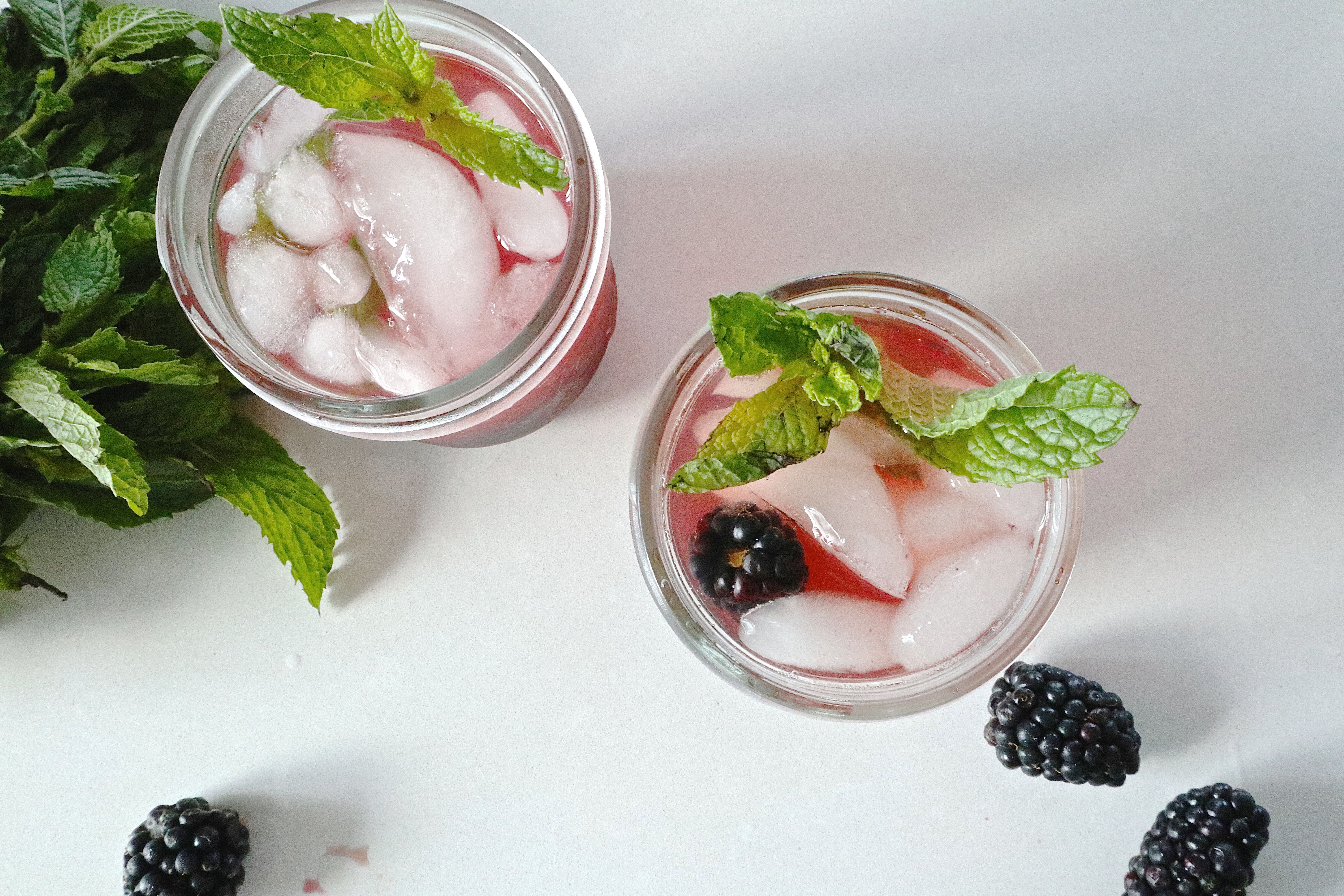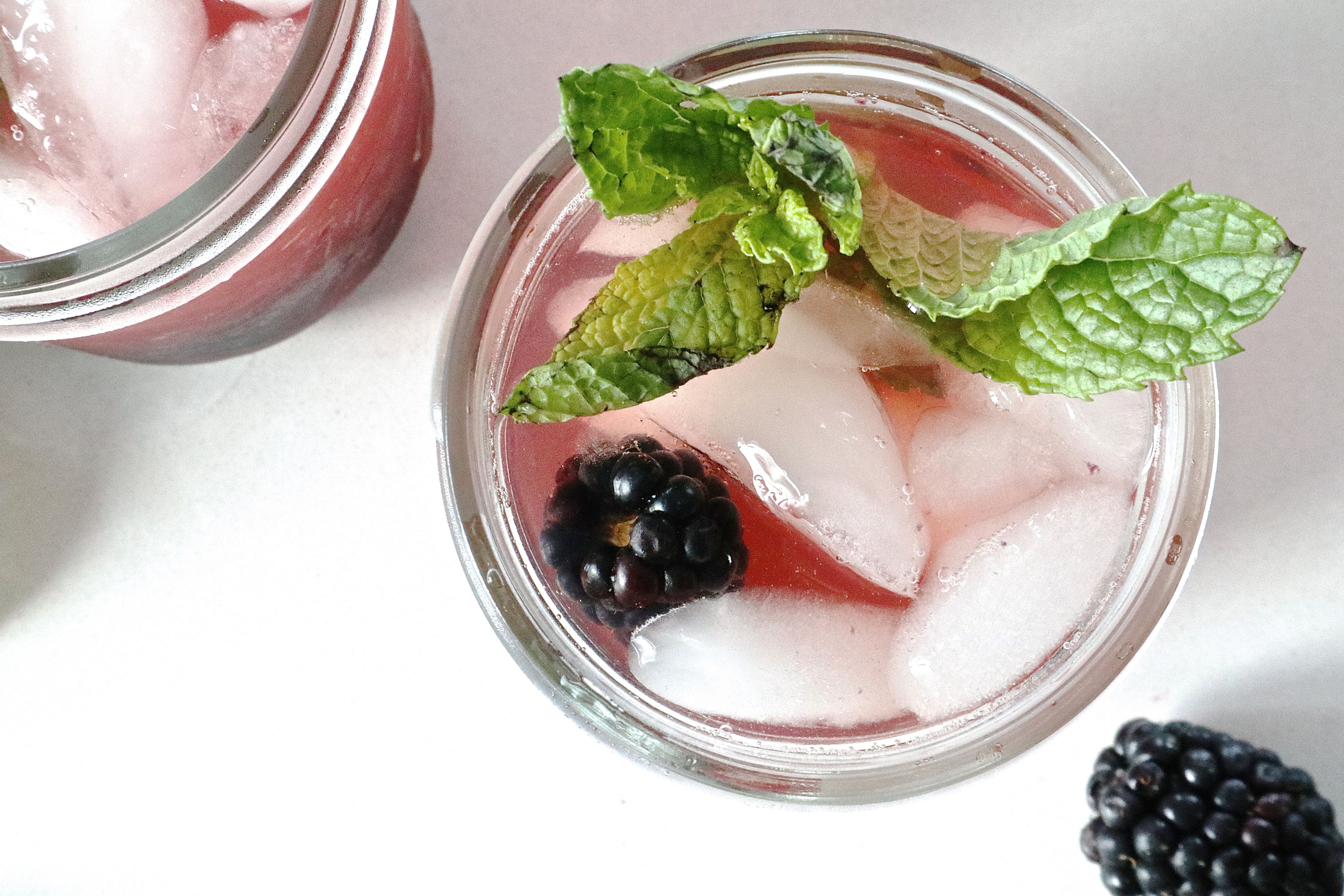 In my head, I'm sipping on one of these in a sundress on a porch swing.  In reality, I'm sipping on one of these as I stare at my closet and wonder if it's going to pack itself up or no…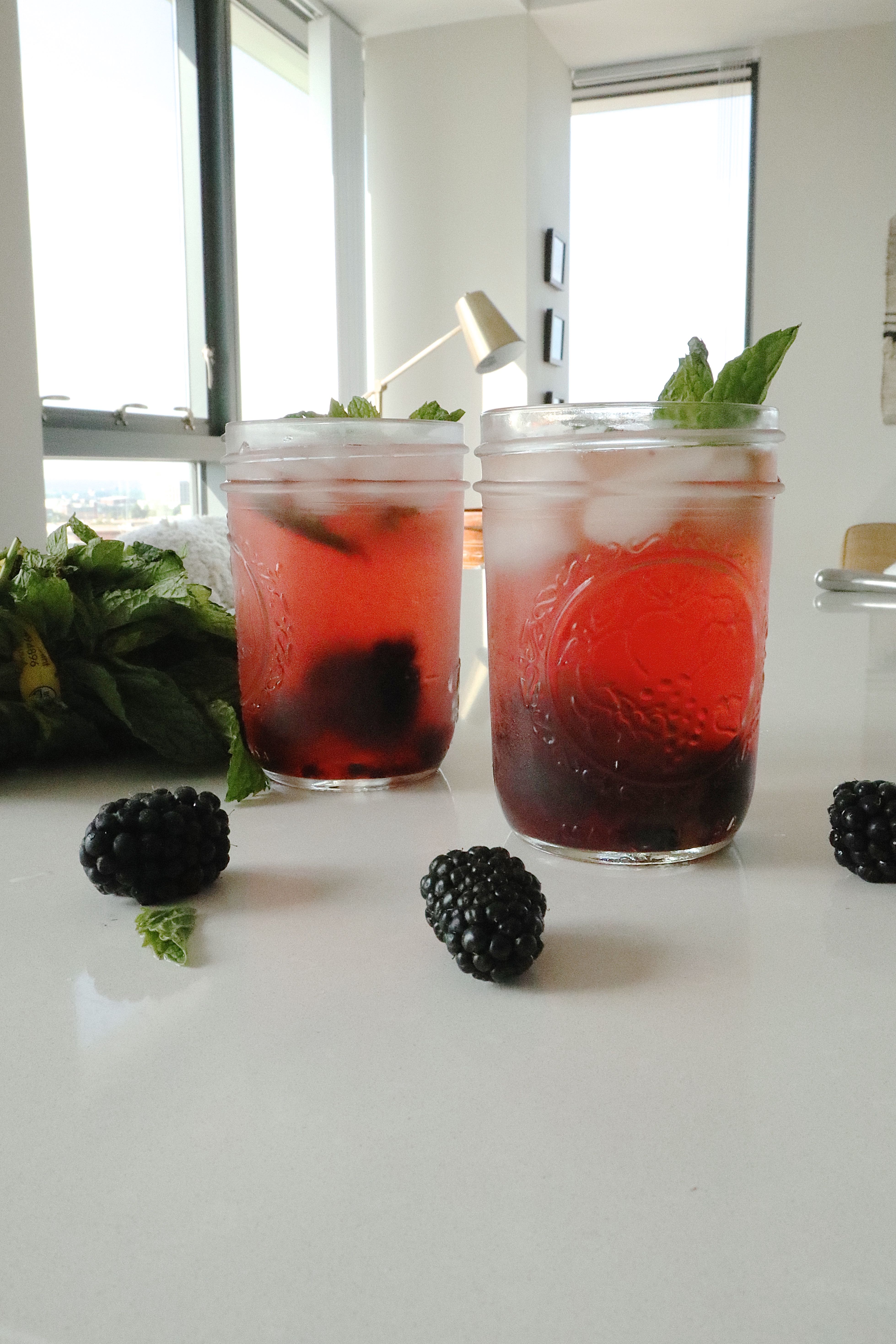 The drink is pretty lovely either way.
blackberry bourbon lemonade with mint
note: the below amounts are for two 8oz cocktails but exact measurements aren't necessary and if you decide to scale this up to a large pitcher size for a barbecue, send me your address.
handful of blackberries
1/2 teaspoon raw honey
2 oz bourbon (I used four roses)
lemonade
crushed ice
a few sprigs of mint
directions
Muddle together a few blackberries, a small squeeze of honey and a mint leaf in the bottom of each glass.  Layer some crushed ice over that and pour 1oz of bourbon into each serving, adjusting to a little less if you're not a bourbon gal/guy.  Fill the glass the rest of the way with a good quality lemonade and garnish with a sprig of mint and another blackberry or two.
Sip on your porch swing or sitting in your closet. No judgement either way.
Enjoy!