This peach upside down cake is ugly.  The photos of this peach upside down cake are more ugly.  The taste of this peach upside down cake is wonderfully-good-sing-in-the-streets-and-tweet-about-it-lovely.  Please ignore the uncomfortable photos and just trust me.  Would it help if I said making this cake involves homemade peach caramel?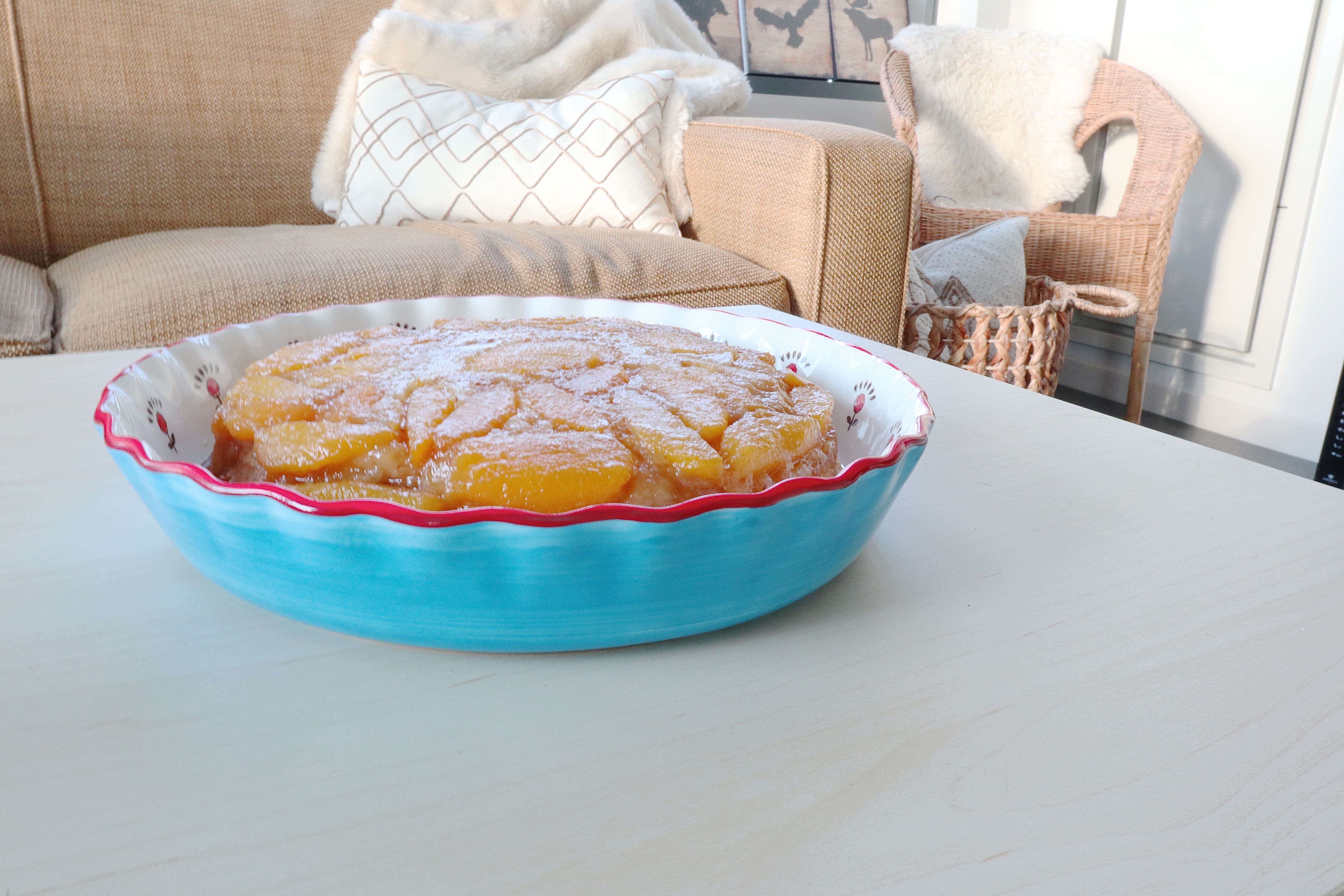 In my defense, I was racing to take photos of this cake as the sun was setting and I am no match for mother nature.  Or anyone in any race for that matter.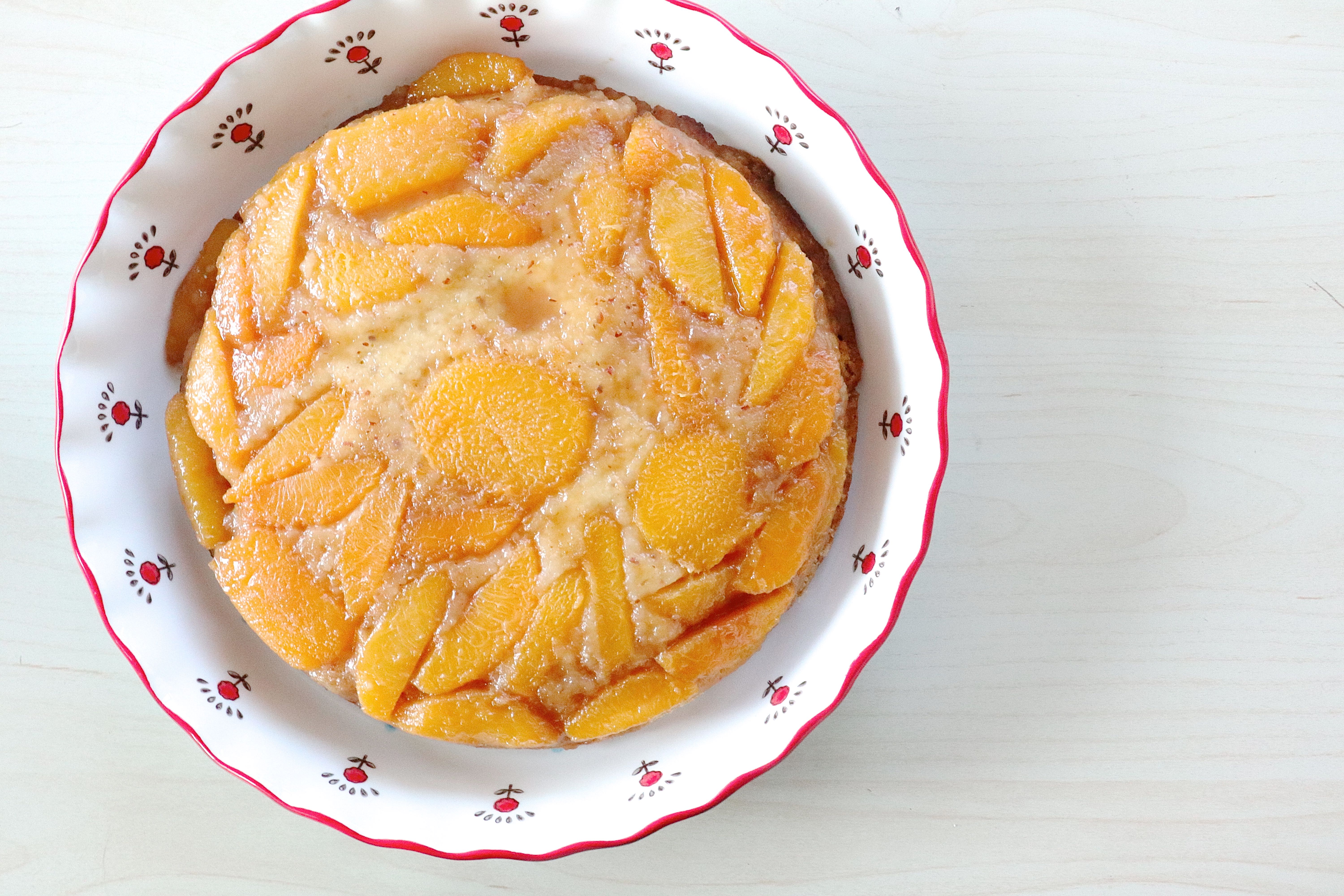 Despite the aesthetic shortcomings, this cake is just gorgeous in taste.  Tender almond cake is baked on top of fresh peaches that have been fanned out on a bed of peach juice caramel.  I'm just going to say "peach juice caramel" one more time to make sure that really resonates.
The cake itself is lightly sweet so you can justify it for breakfast but if you throw a scoop of ice cream on there warm from the oven…you can also justify it for breakfast.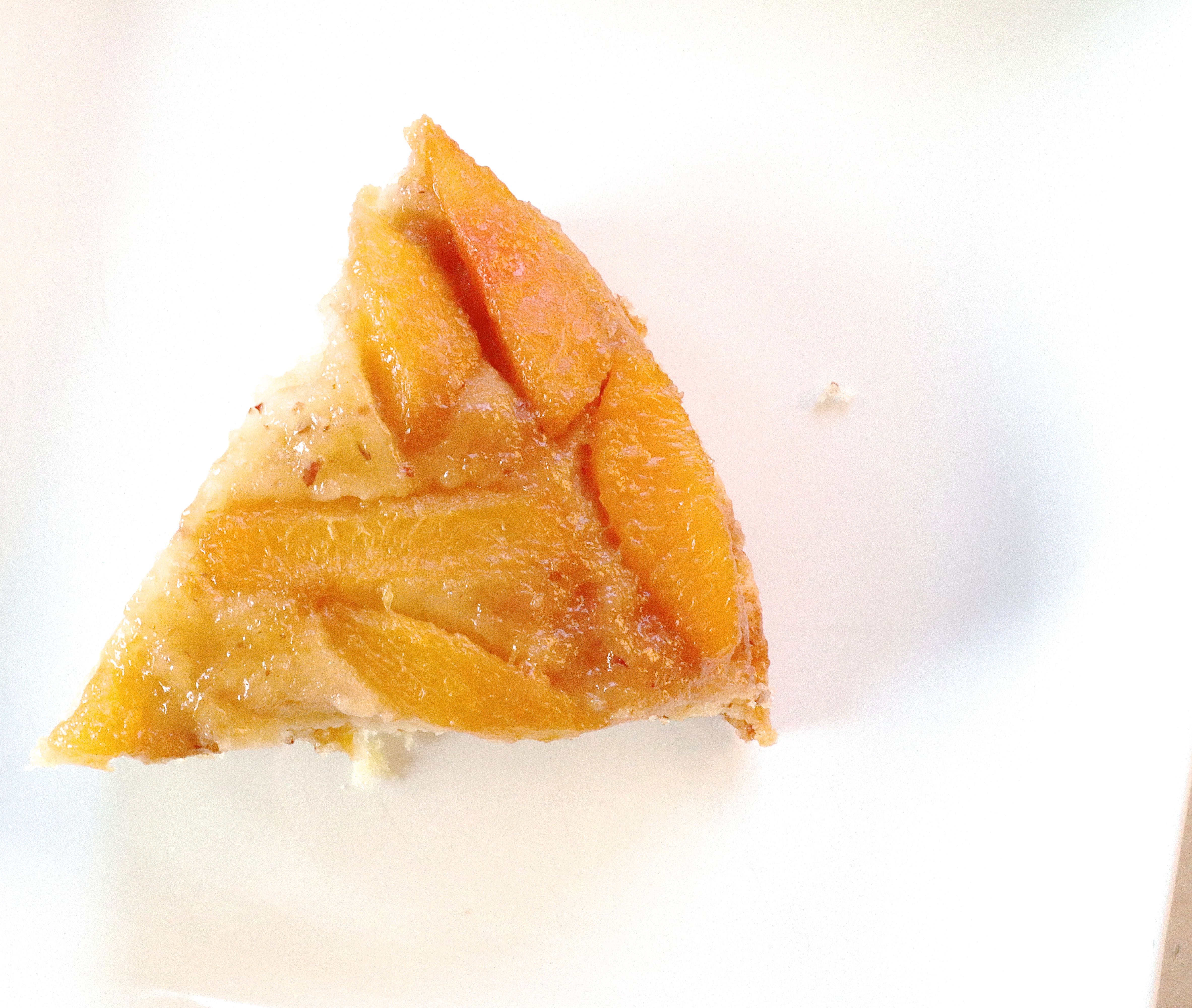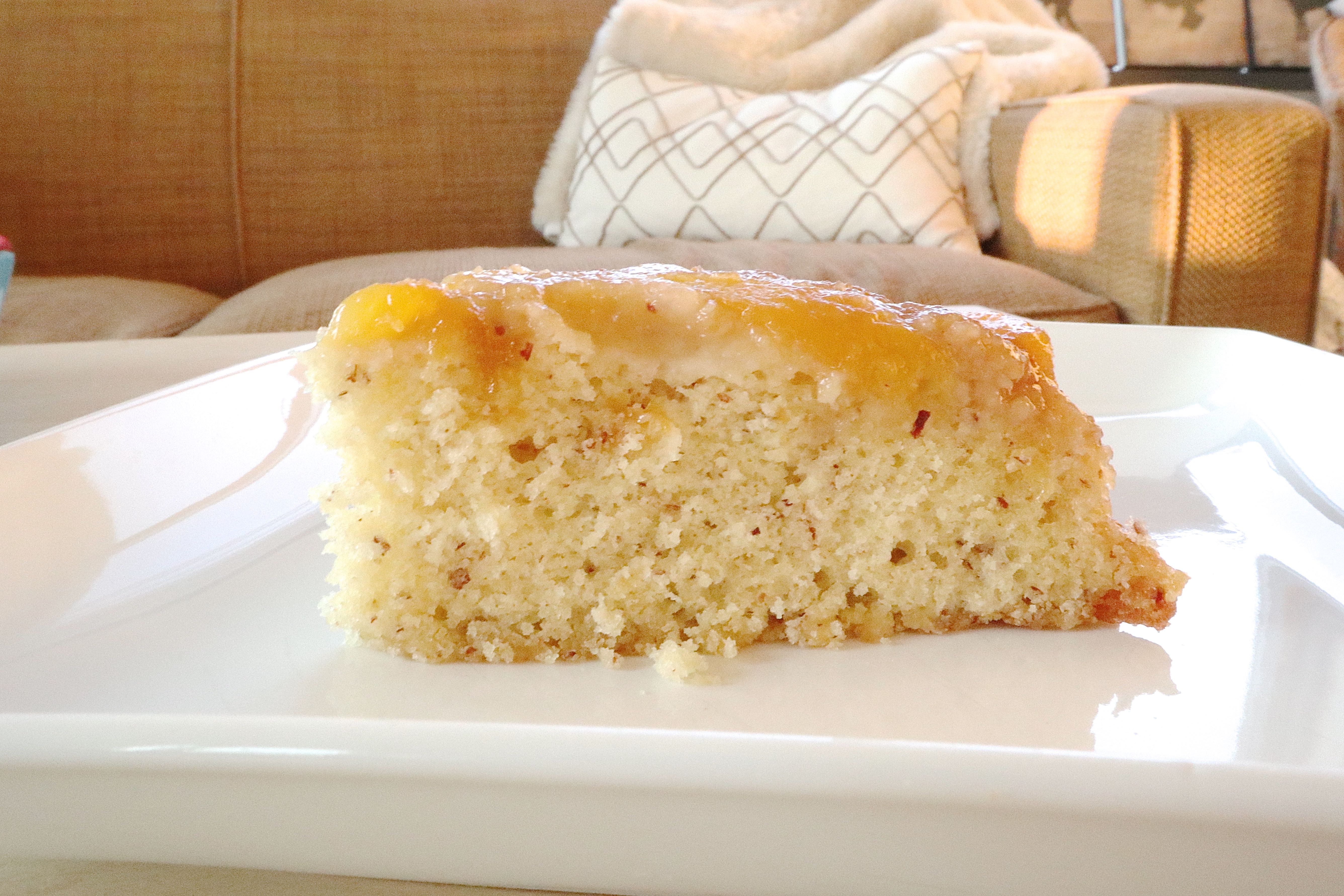 If you're the type of person whose peach slices stay perfectly arranged on your upside down cake, you're probably also the type of person who unpacks their suitcase within a month of returning from their trip.  We are not the same type of person.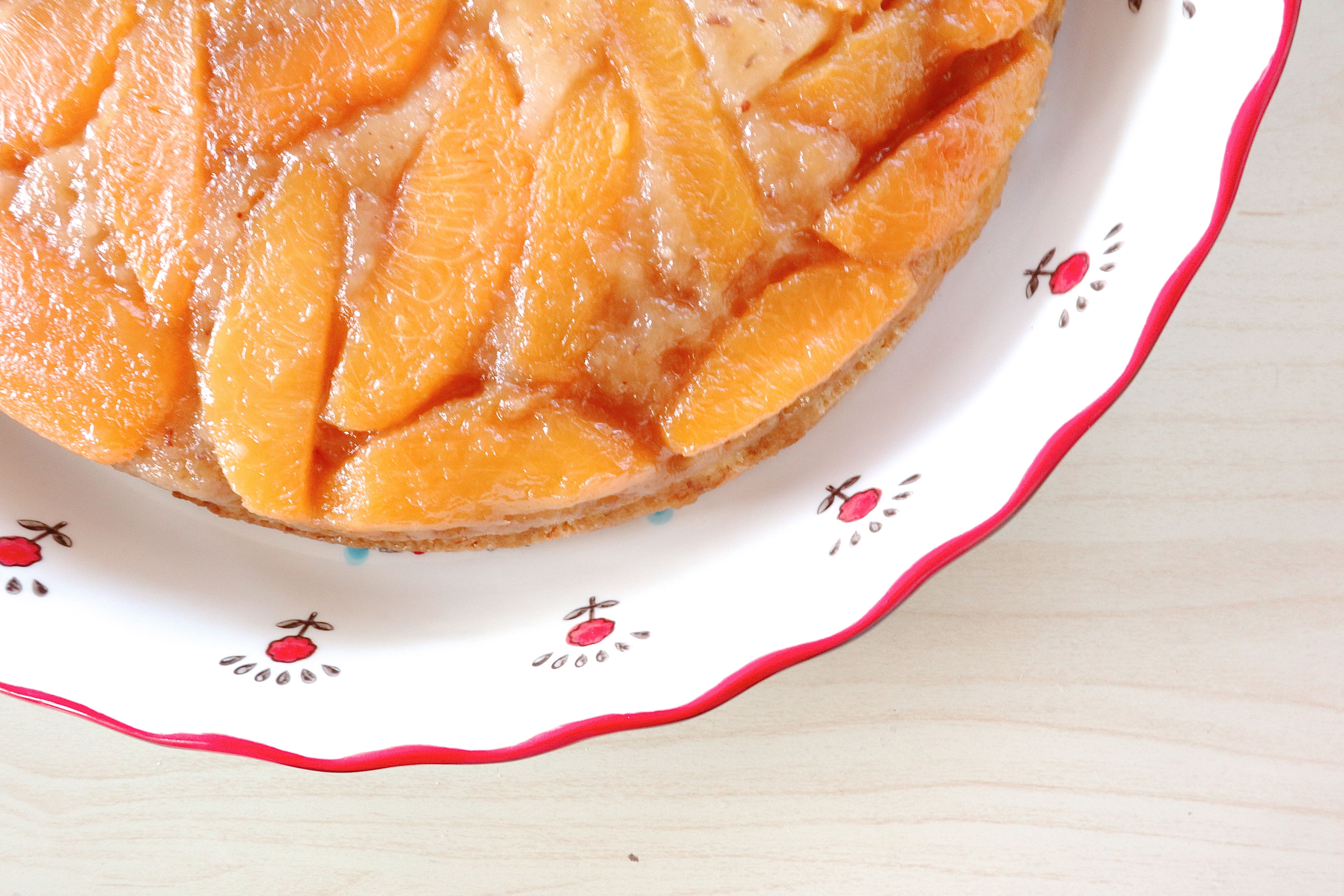 What do you call an ugly but glorious dessert?
Rustic.
peach upside down cake
(recipe from baking sense)
peach topping
4 tablespoons unsalted butter
1/2 cup packed brown sugar
1/2 teaspoon almond extract
4 large peaches, peeled, pitted, and sliced
almond cake
1 egg plus 2 egg yolks
1/2 cup buttermilk
1/2 teaspoon almond extract
1 1.5 cups cake flour
1/2 cup almond meal
1 1/2 teaspoons baking powder
1/4 teaspoon salt
1 cup granulated sugar
8 tablespoons butter, softened and cut into 1 inch pieces
directions
Line a 9 inch cake pan or an 8 inch square pan with parchment paper and spray with cooking spray.
Stir your sliced peaches together with the almond extract and brown sugar and then set aside for at least a half an hour.  In the meantime, measure out your dry ingredients into a stand mixer and give it a spin to combine.  In a separate smaller bowl, whisk together your eggs, almond extract, and 1/4 cup of the buttermilk.
Preheat the oven to 350 degrees. Once the peaches are nice and juicy with the sugar, drain the juice off into a pan on the stove and set the peaches aside.  Stir together the peach juice and 4 tablespoons of butter over medium heat until combined and then let it boil for 1 minute to thicken slightly.  Pour this unbelievable concoction into your prepared pan and arrange your peach slices on top.  Pop this pan in the freezer while you make your cake batter.
To your dry ingredients, add the cut up butter and mix on medium speed until combined.  This may take 2-3 minutes until the butter really incorporates.  Next, add in the other 1/4 cup buttermilk and mix until combined.  Scrape down the sides of the bowl and add in the egg mixture in two batches, scraping the bowl in between.  Run the mixer on medium high for another 2-3 minutes until everything is combined.
Gently pour/spread the batter over your arranged peaches.  Bake in the oven checking for doneness at 30 minutes.  The originally recipe says it should be done at 30 minutes but mine took almost an hour so don't panic.  I think my almond meal was a little bit coarser or maybe my oven was feeling lazy that day.  Either way, the top of the cake should spring back a bit to the touch when done.
Cool in the pan for 10 minutes before inverting on a plate and admiring your ugly duckling of a cake.
Enjoy!