I am so drawn to how sweet and simple these lemon whipped shortbread cookies are.  There are times in my life when all I want is a brownie covered in fudge, cereal, and marshmallows – but now is not one of them.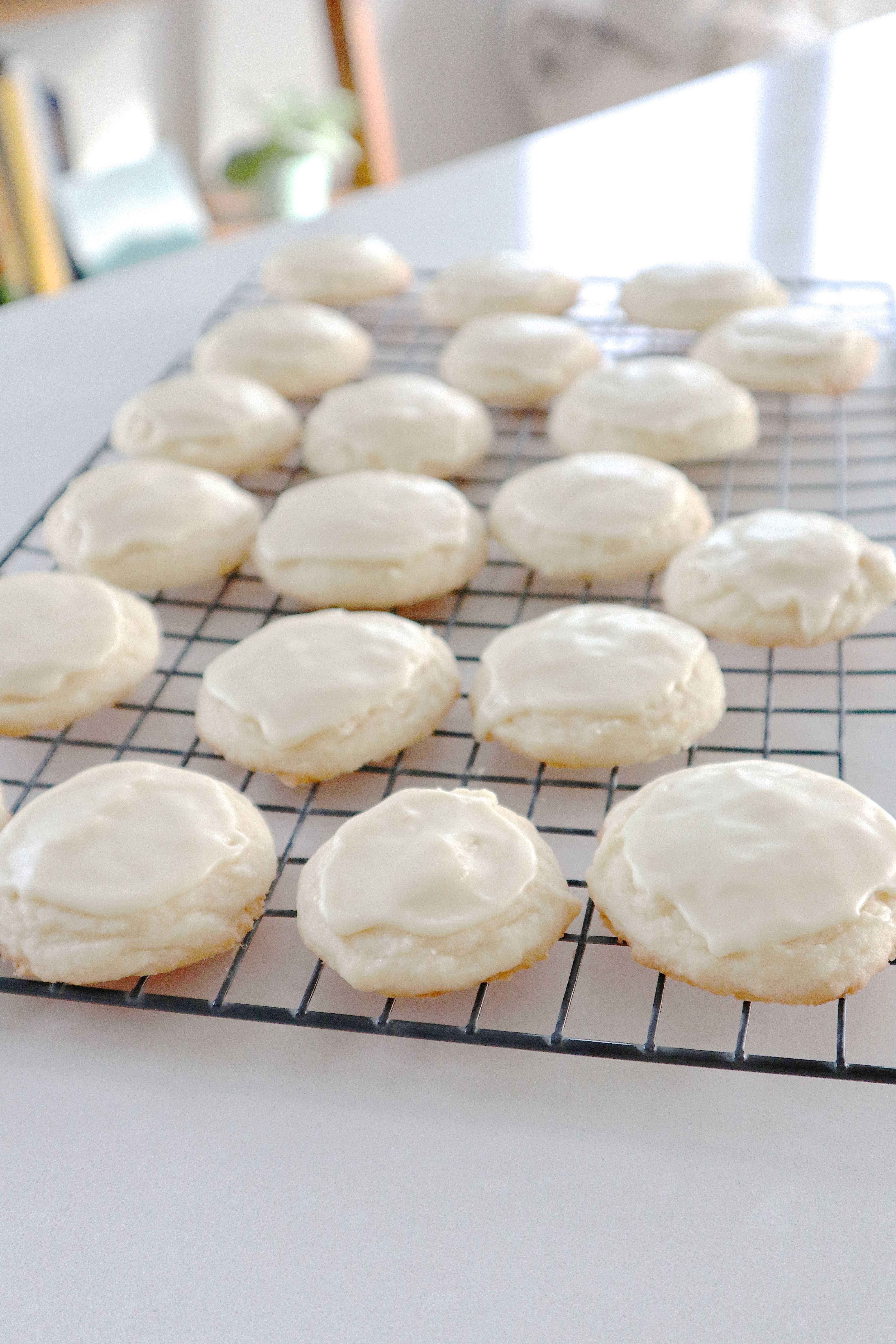 Maybe it's because I'm currently staying with my cousin until my apartment is ready, and her place is so satisfyingly organized and bright.  It is a neutral-loving pinterest dream and I'm only interested in making cookies that match.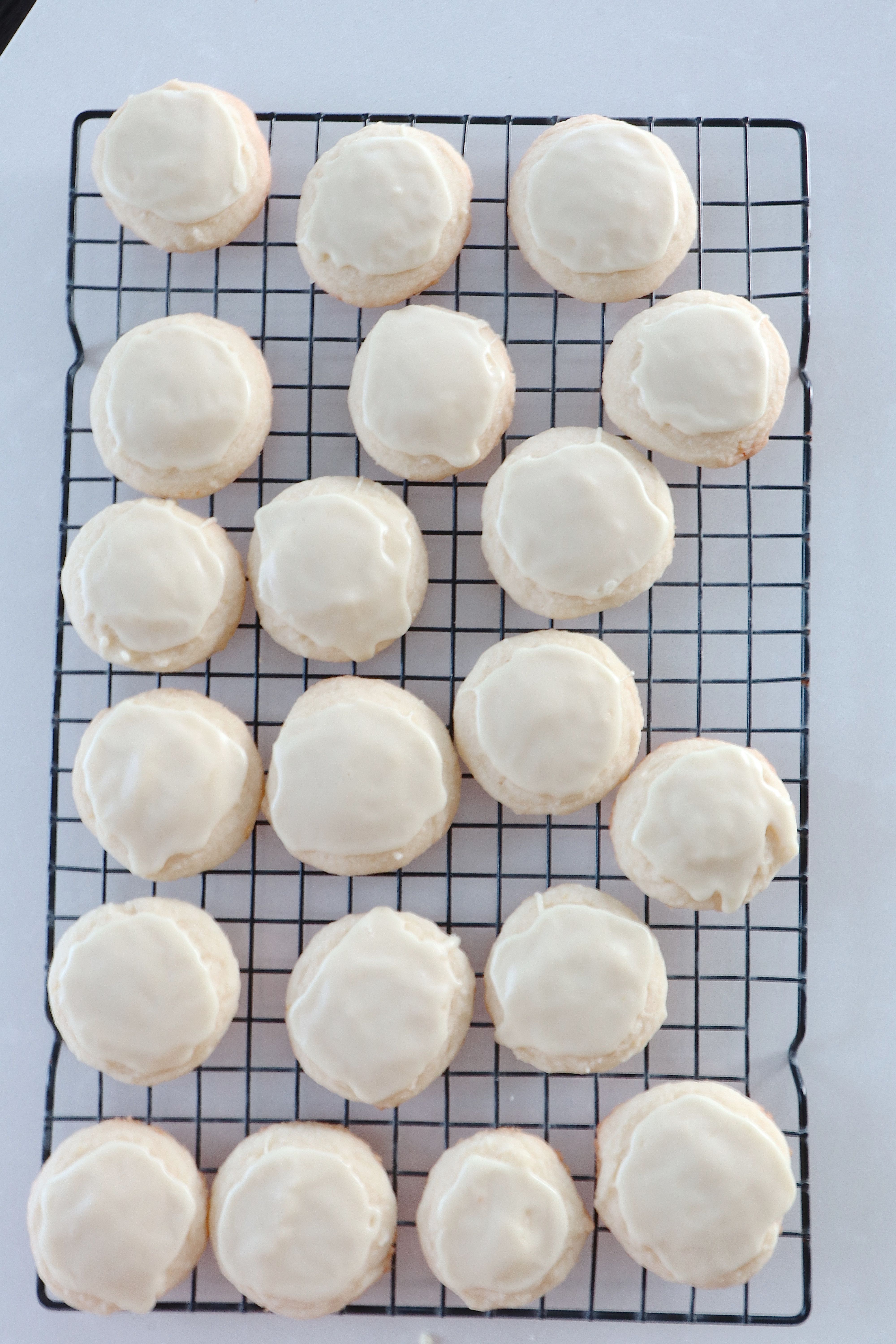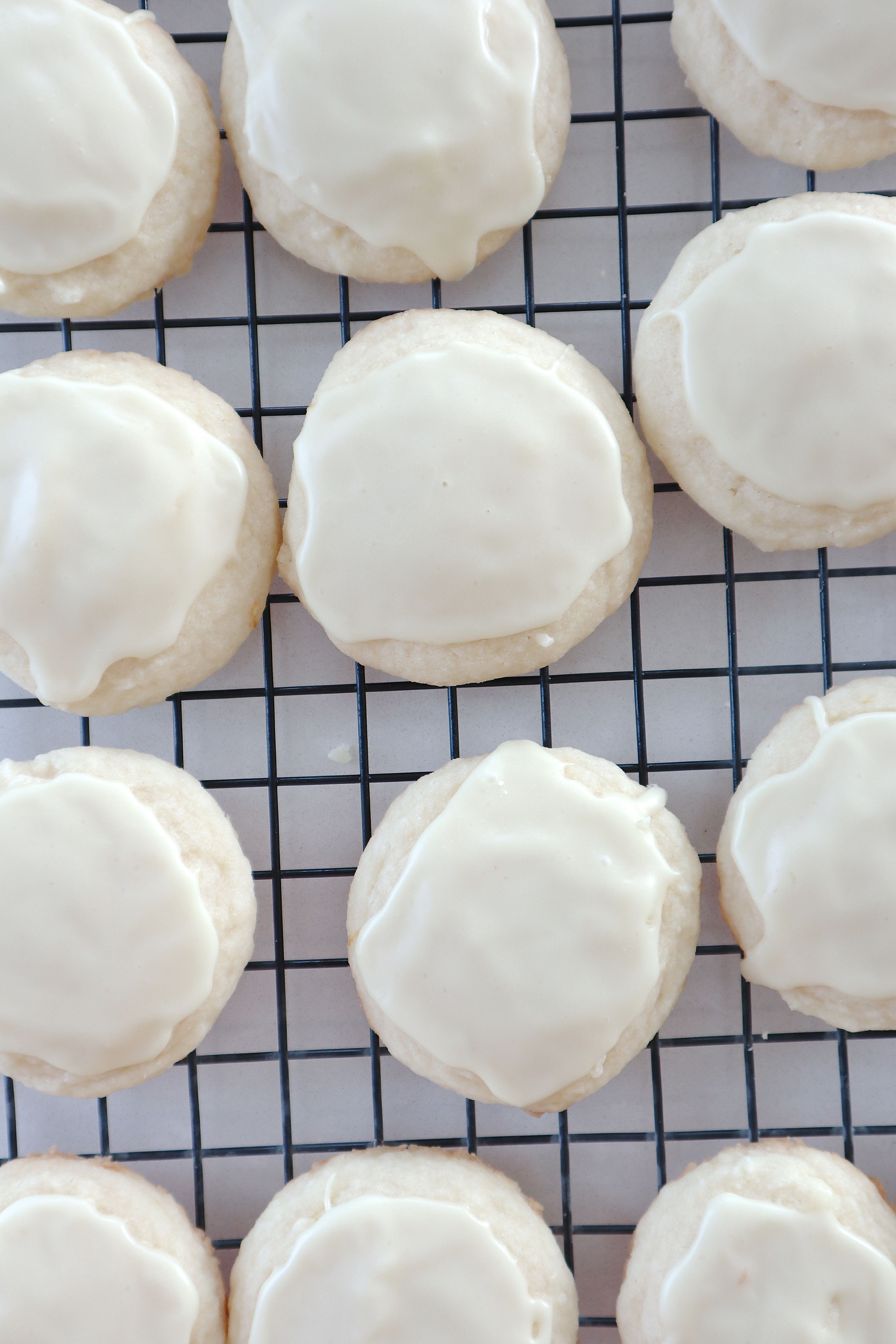 Though full disclosure, these cookies were photographed in my old place, where I found six opened jars of salsa when I did my final fridge clear out.  There is nothing neutral or satisfying about that.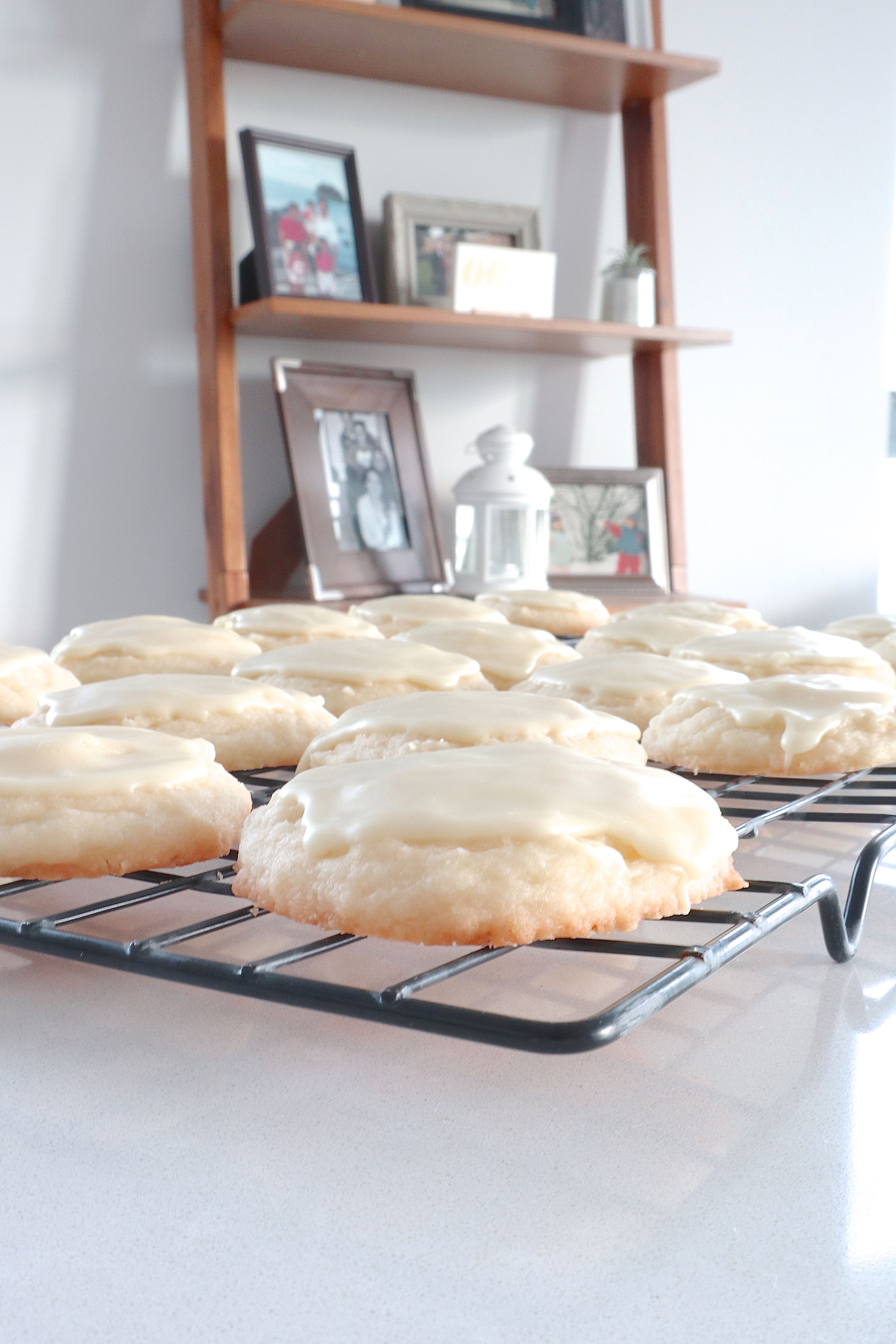 These lemon whipped shortbread cookies are a slightly modified version of the whipped shortbread cookies with blackberry icing that I posted over a year ago, but they are worthy of their own post.  I also made this a half-batch because I'm all about moderation these days. The combination of a buttery cookie with fresh lemon icing is pretty lovely.  Rubbing lemon zest into sugar is also something that makes me feel like I'm the type of person who makes their own stationary and freezes flower petals into ice cubes.
I've never done either of those things but I'm very into the idea of it and scented sugar is taking me one step closer, I just know it.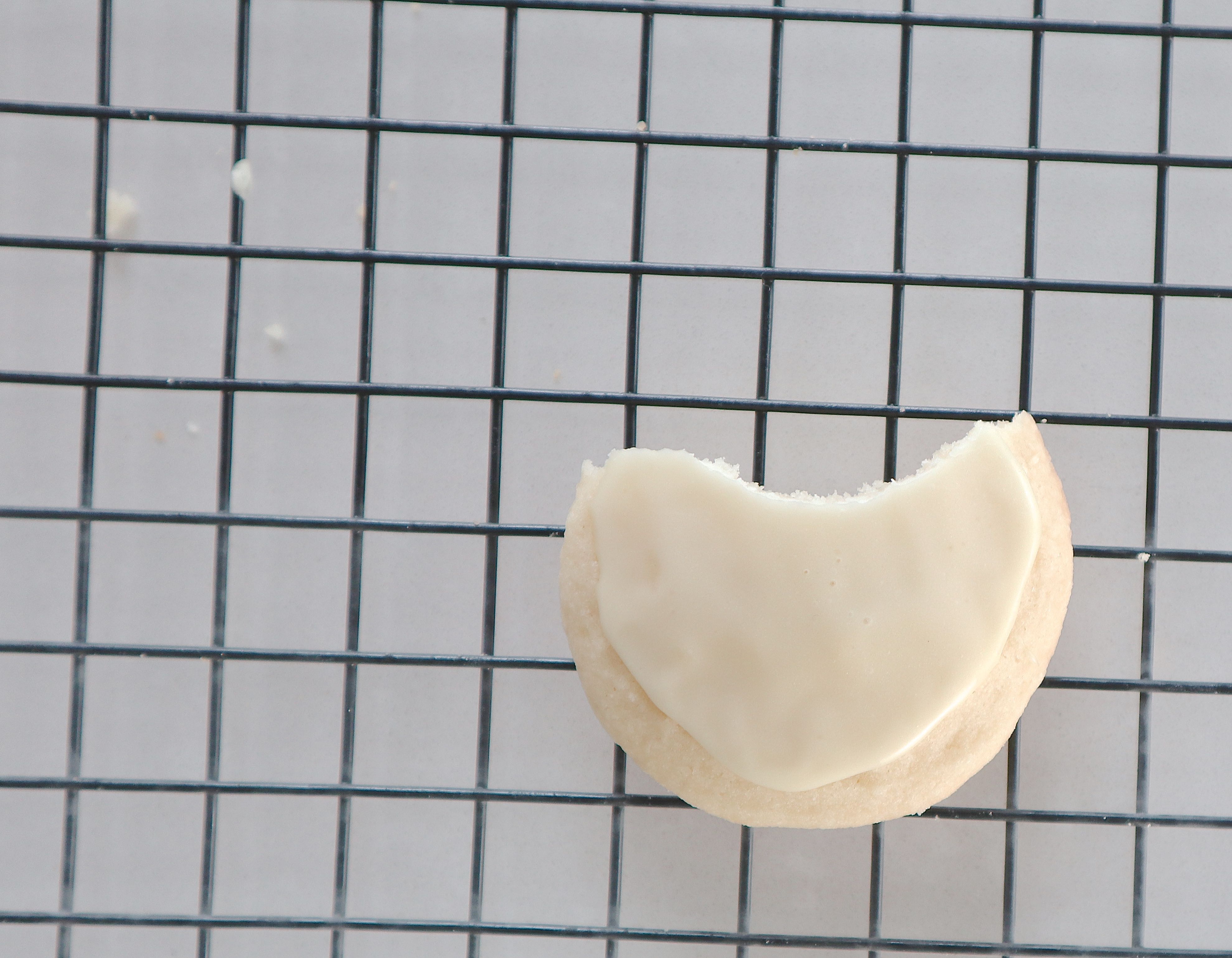 This week I'm all about the simple and the sweet.
I'm also very into cookies as usual.
lemon whipped shortbread cookies
(cookie recipe adapted from bushel & a peck)
1 cup butter
1/2 cup confectioners sugar
1/4 cup cornstarch
1.5 cups all purpose flour
.5 teaspoon vanilla
1/4 teaspoon salt
zest of 1 lemon
lemon icing
1 tablespoon lemon juice
1 cups confectioners sugar
1/2 tablespoon softened butter
directions
Preheat oven to 350 degrees and line a few cookie sheets with parchment paper.  In a small bowl, rub together the lemon zest and sugar until the sugar starts to smell glorious. Whip your room temperature butter at high speed for about 3 minutes until light and fluffy.  Next add in your vanilla and reduce speed to medium.  Slowly add in flour, sugar, cornstarch, and salt, being careful not to end up with a cloud of flour flying out of your mixing bowl.  Once combined, I found it was helpful to chill the cookie dough in the refrigerator for 15 minutes or so, in order to help the cookies keep shape.
When the dough is chilled, dollop out tablespoon sized mounds onto your cookie sheet.  Bake for 12-15 minutes or until the edges are just golden brown.  I found this varied slightly per tray and depending on where it was in the oven.
When the cookies are cooling, begin making your icing.  Whisk together the lemon juice, butter, and powdered sugar until you get the consistency you're hoping for.  This amount always adjusts a bit for me so don't worry if you need to add more powdered sugar or lemon juice.
Spoon the icing over the tops of the cookies and let it set.
Enjoy!