I'm not sure if you guys know this but I have a nephew and he is heaven.  I am also just realizing now that I wrote a whole peach tart post when he was born and here I am posting a peaches and cream cake for his first birthday.  The thing is, he is a peach.  He is a lovely little rose gold, peaches and cream, sweet potato of a child and I can't get enough of him.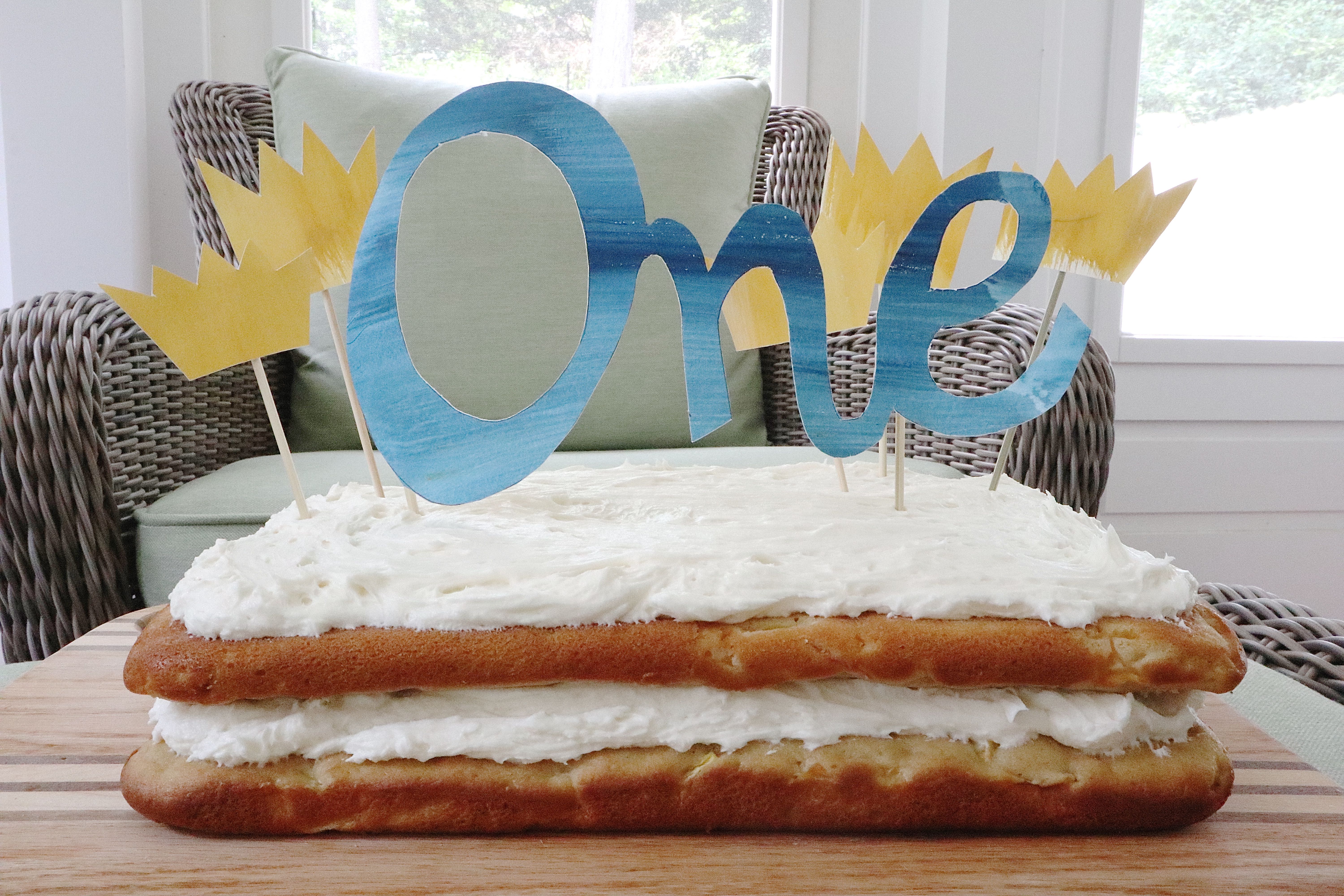 My sister told me I didn't have to match the cake to the baby and I looked at her like she was speaking another language.
It's important to mention that I have no sense of restraint, boundaries, or reason when it comes to him – hence the double layer peaches and cream cake with custom water color decorations that took me longer than I will ever own up to.
If you're not cutting paper crowns out at midnight, are you even an auntie?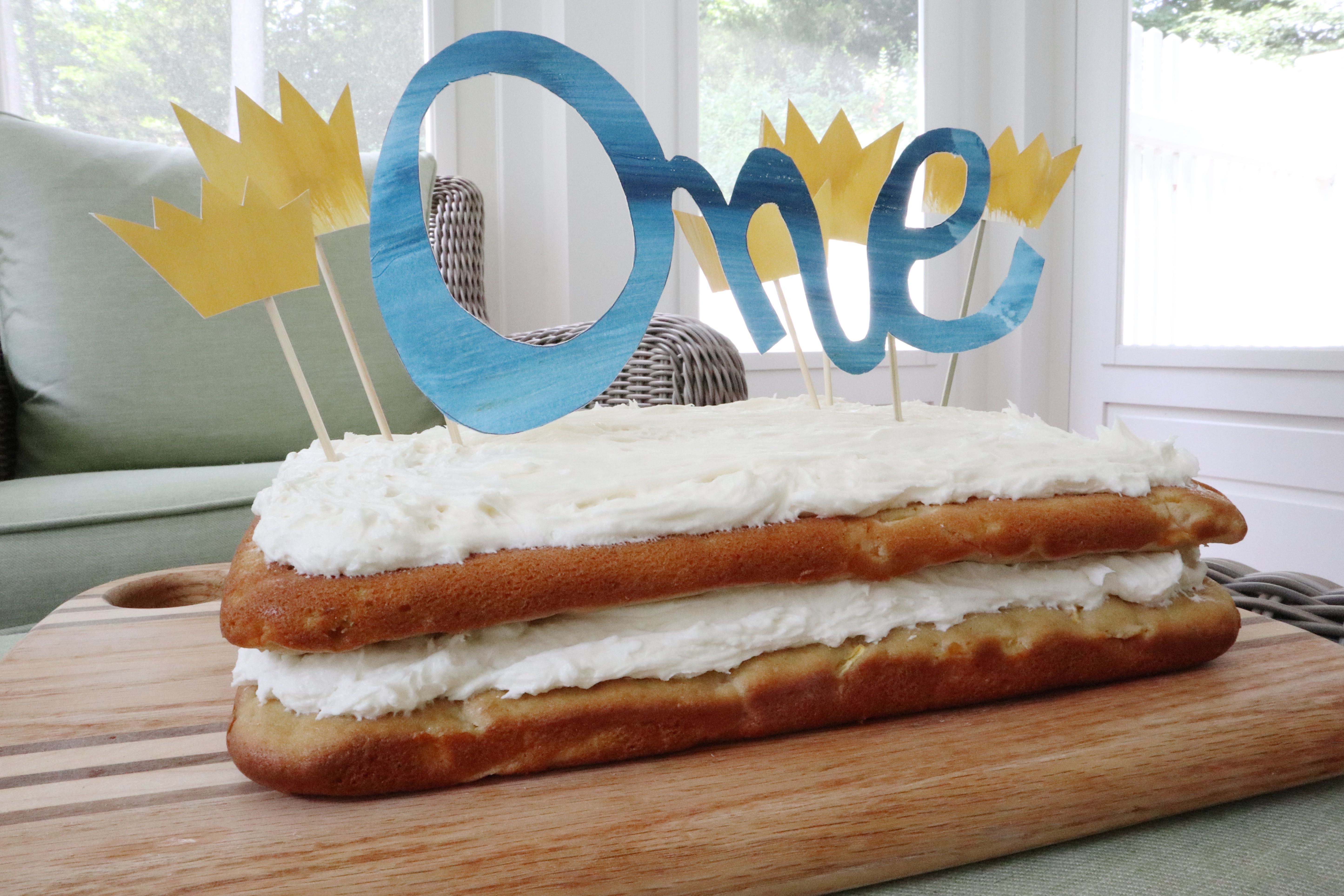 Custom crafting aside, the cake is truly magical.  First, an orchard full of diced peaches is stirred into tender sour cream cake batter, lightly spiced with cinnamon.  The frosting also takes spoonfuls of sour cream, making it the summer version of cream cheese frosting and my new favorite way to consume calories.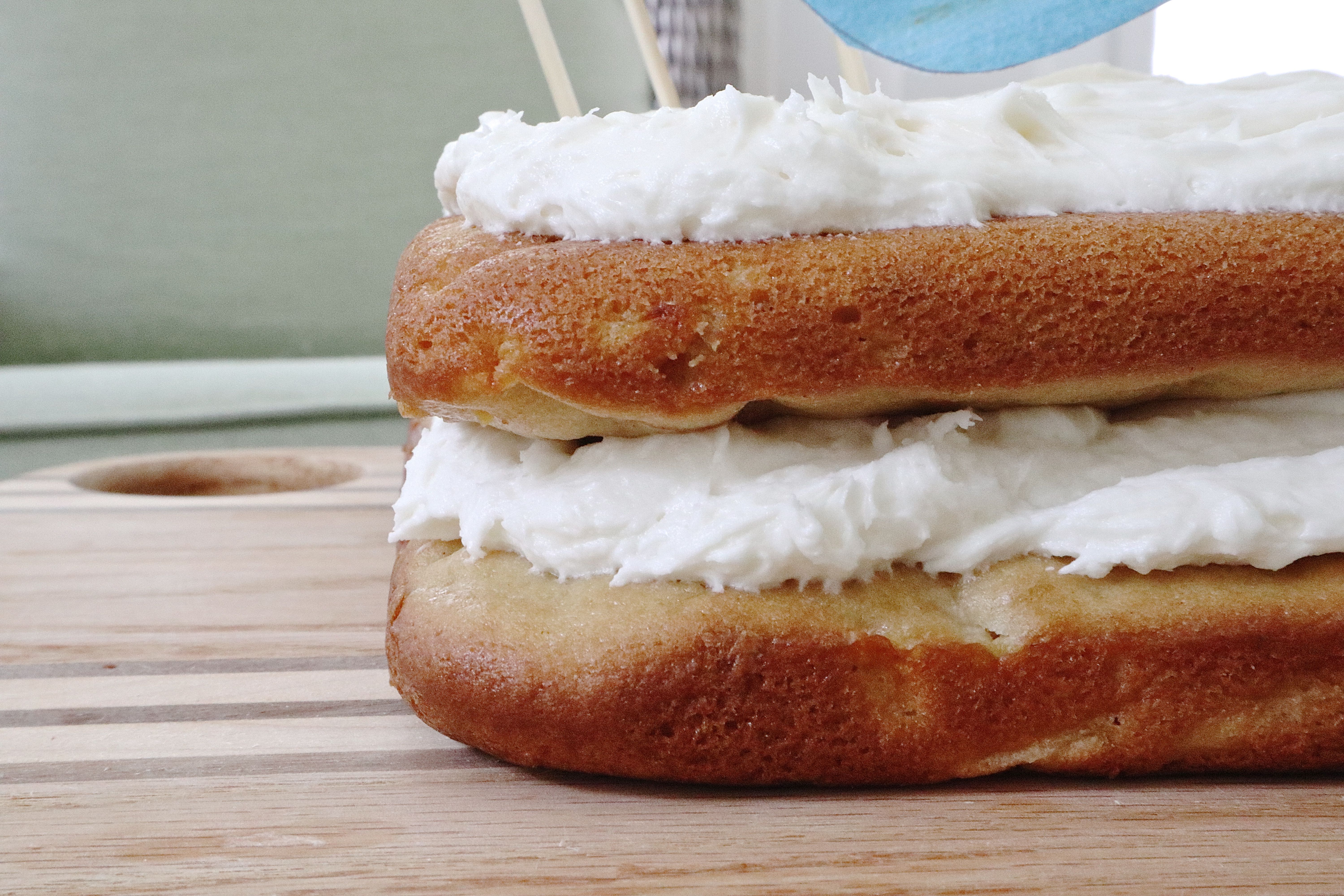 As you can see, I'm really a 1:1 ratio type of gal when it comes to frosting and cake.  You know what they say, nothing in moderation.
I'm also wondering if this cake will spark a naked sheet cake trend. I think we should make this a thing guys.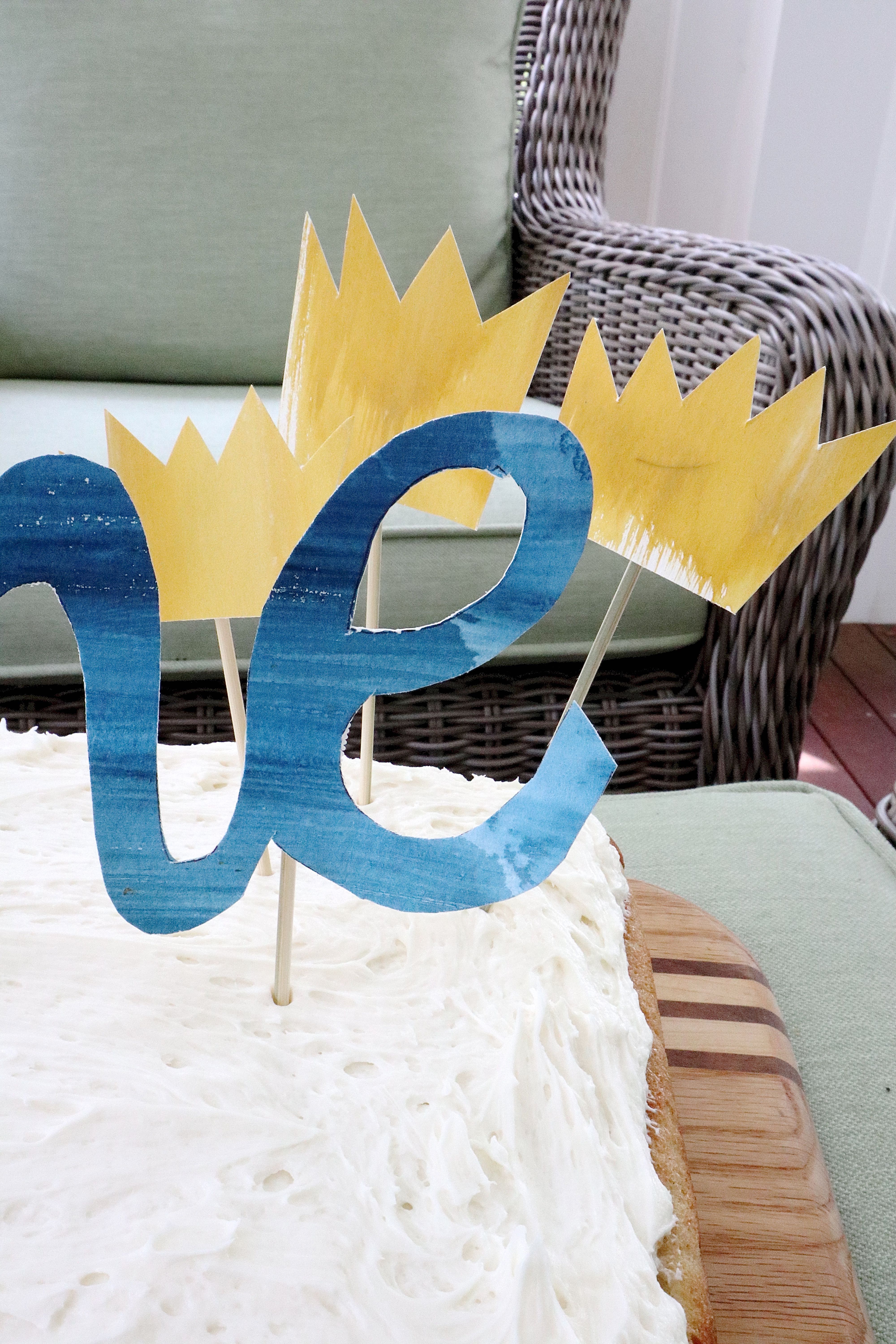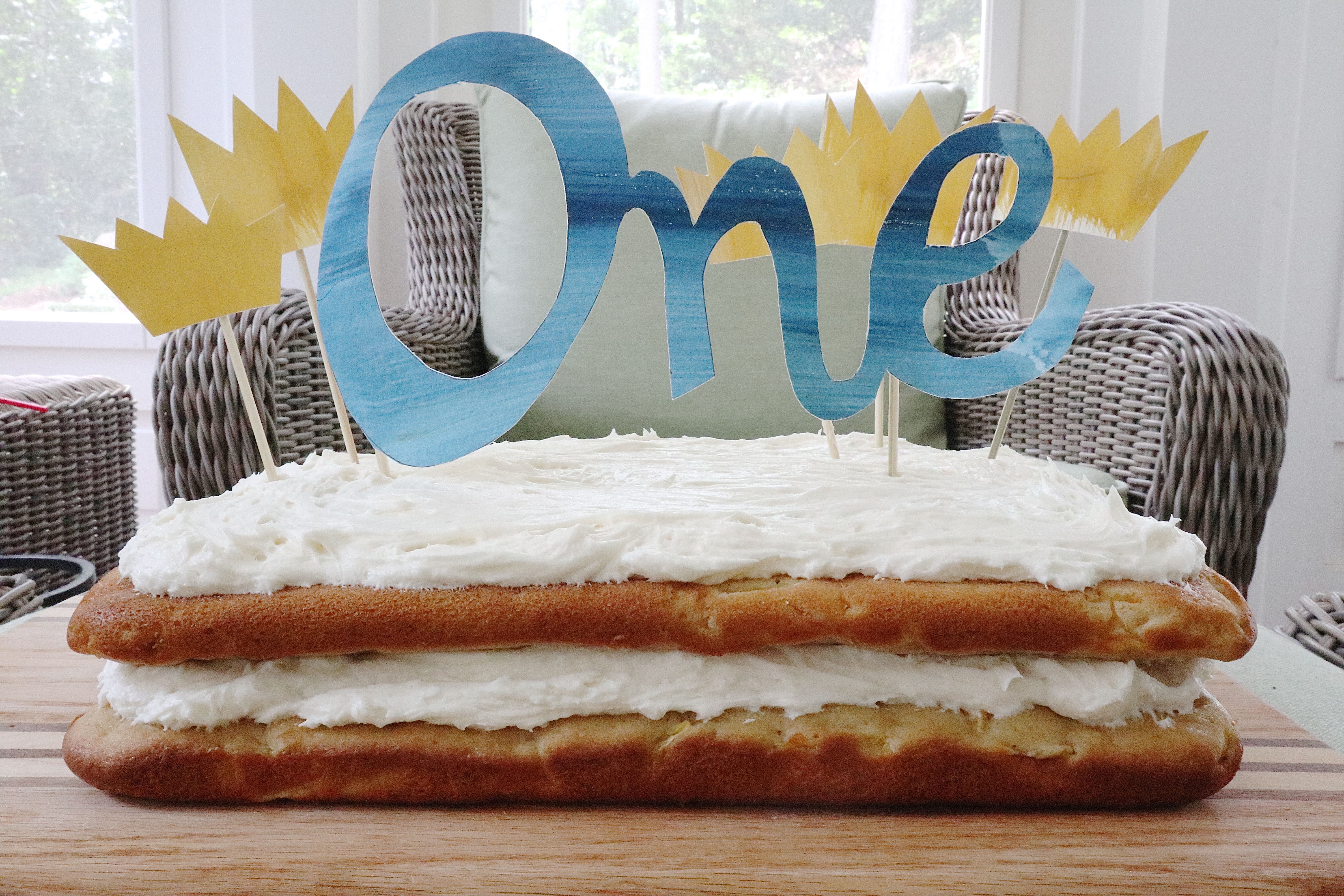 Even if the layered sheet cake trend doesn't catapult me to blogging fame, photos of this gorgeous boy have got to do it.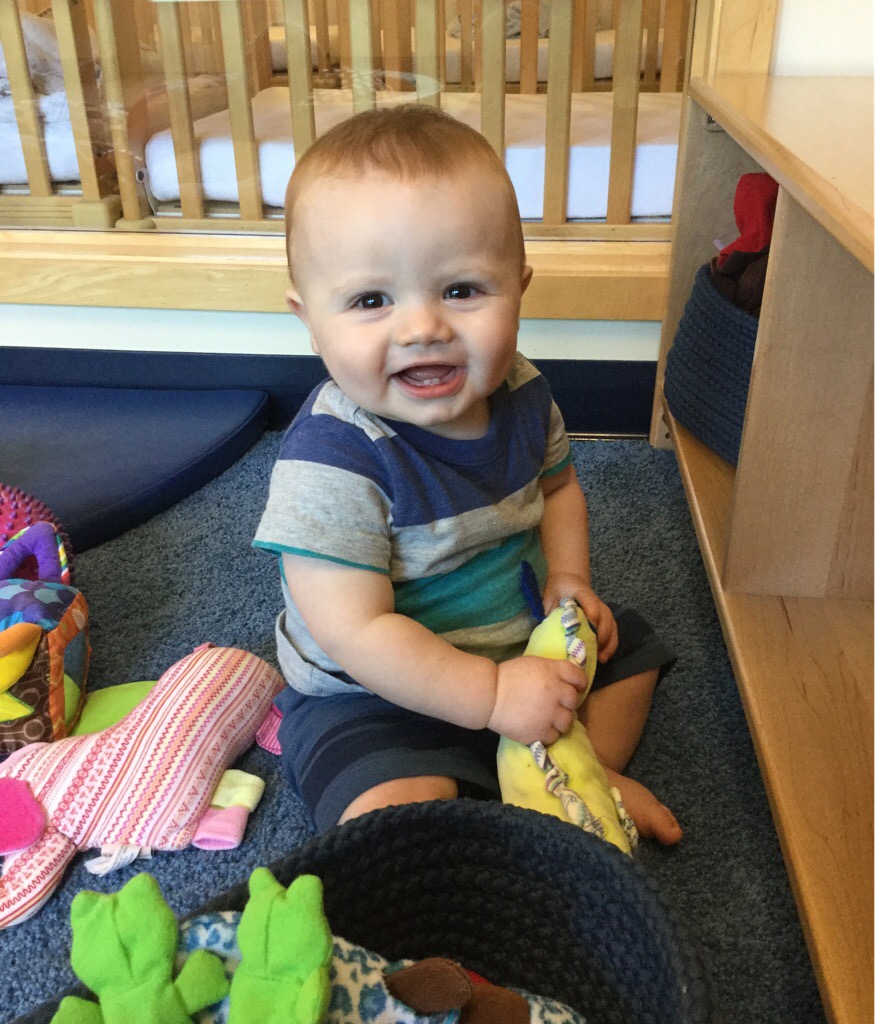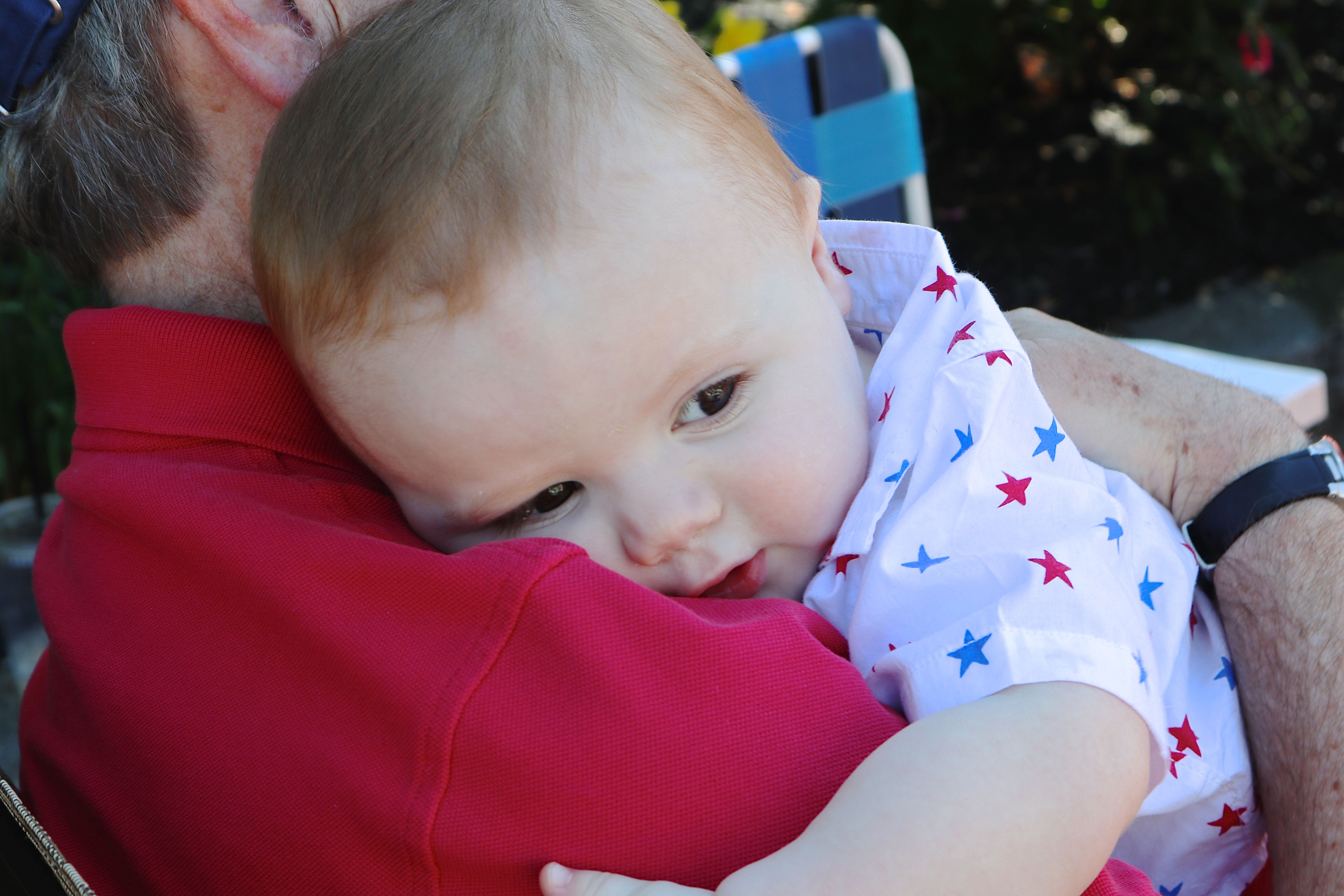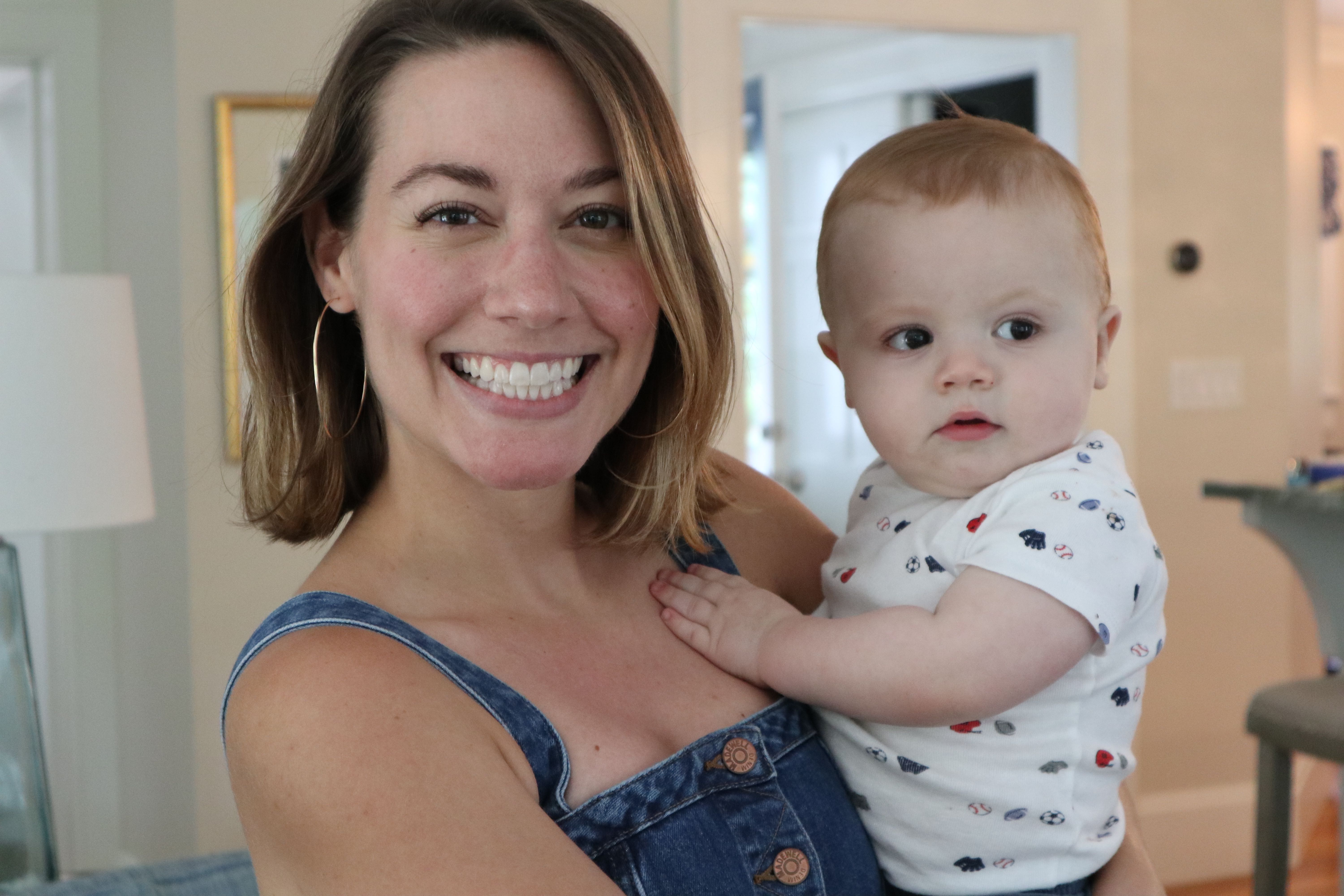 I CAN'T EVEN HANDLE IT. Also, the true sign of love is choosing the photo where he looks cuter instead of the photo where I look cuter.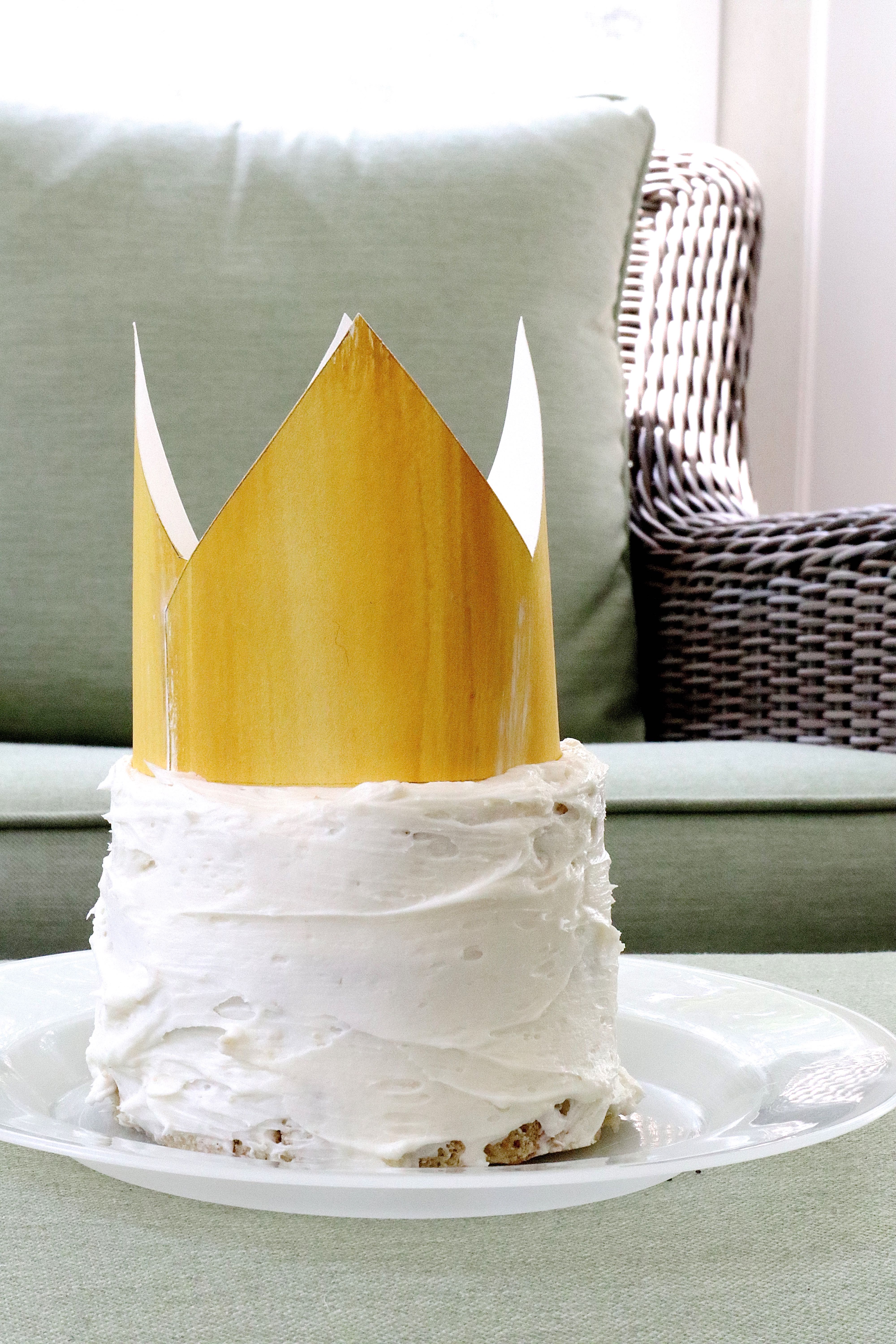 If you didn't think I would make him a 3 layer smash cake with watercolor crown – you obviously missed the part about having no restraint.
peaches and cream cake
(recipe from smitten kitchen)
note: this makes three 9×13 sheet pan layers, which is an absurd amount of cake unless it's for a party. I recommend halving the recipe if you're not feeding 30 people.  I also recommend giving your stand mixer a big hug after this project because that thing is about to take on an immense amount of cake batter.
cake batter
6 cups chopped peaches (I think I did slightly less than this after panicking over batter spillage)
1 1/2 cups unsalted butter, room temperature
1 1/2 cups sugar
1 1/2 cups brown sugar (I used dark because I prefer it)
1 tablespoon vanilla extract
a teaspoon or two of cinnamon (the originally recipe calls for nutmeg and I didn't have that)
6 large eggs
2 cups sour cream
1 tablespoon baking powder
1 1/2 teaspoons baking soda
1 1/2 teaspoons salt
6 cups of all purpose flour
sour cream frosting
2 cups unsalted butter, room temperature
7 1/2 cups (or two 1 lb boxes) powdered sugar
1/2 cup sour cream
1 tablespoon vanilla extract
directions
Line your 9×13 inch baking pans with parchment paper and preheat the oven to 350 degrees. I only had 2, 9×13 inch pans so it's ok to bake these in batches if needed be.
Peel and dice your peaches – this process is annoying and slippery but the end result is worth it.
In your stand mixer, beat your butter and sugar until light and fluffy. Next, add in your vanilla, cinnamon, and eggs one at a time, followed by the sour cream until it's all combined.  Sprinkle the baking powder, baking soda, and salt over the mixture and beat to combine.  Finally, add in your flour.  This step is stressful because your mixer will be FULL but just breathe.
Carefully fold your diced peaches into the batter and divide into your pans.  I invested in a kitchen scale for this process since I am terrible at estimating even layers and I think it really made a difference.
Bake each cake layer for around 25 minutes.  Let cool in the pan for 5-10 minutes before gently flipping it onto a cooling rack.
To make your frosting, beat your butter until creamy and then add in your powdered sugar (ideally with one of those caps on your stand mixer to keep the sugar from billowing out of the bowl).  Once combined, mix in the sour cream and vanilla.  Adjust as necessary with more sour cream or powdered sugar to get your desired consistency.
To assemble the cake as I did, spread frosting between two of the nicer looking layers and swirl more frosting on top.  To make the smash cake, I traced a small bowl over one sheet cake twice, and the did two "half moons" of that same stencil to get the third layer.  If you use a small enough circle, you can probably get three complete circles.
I did a casual crumb coat and second frosting layer on the smash cake but I really like the look of the naked sheet cake. I think we are onto something here.
Serve to a bunch of people because this cake is massive.
Enjoy!