It's that time of year again when I start to panic about fall (i.e. getting closer to winter) and cling onto everything sundress and barbecue related.  These s'mores cookies with nutella are perfect for your labor day plans but let's be honest, I regularly wear all white after labor day and I eat s'mores in the dead of winter.
Seasonal foods are merely a gentle suggestion in my world.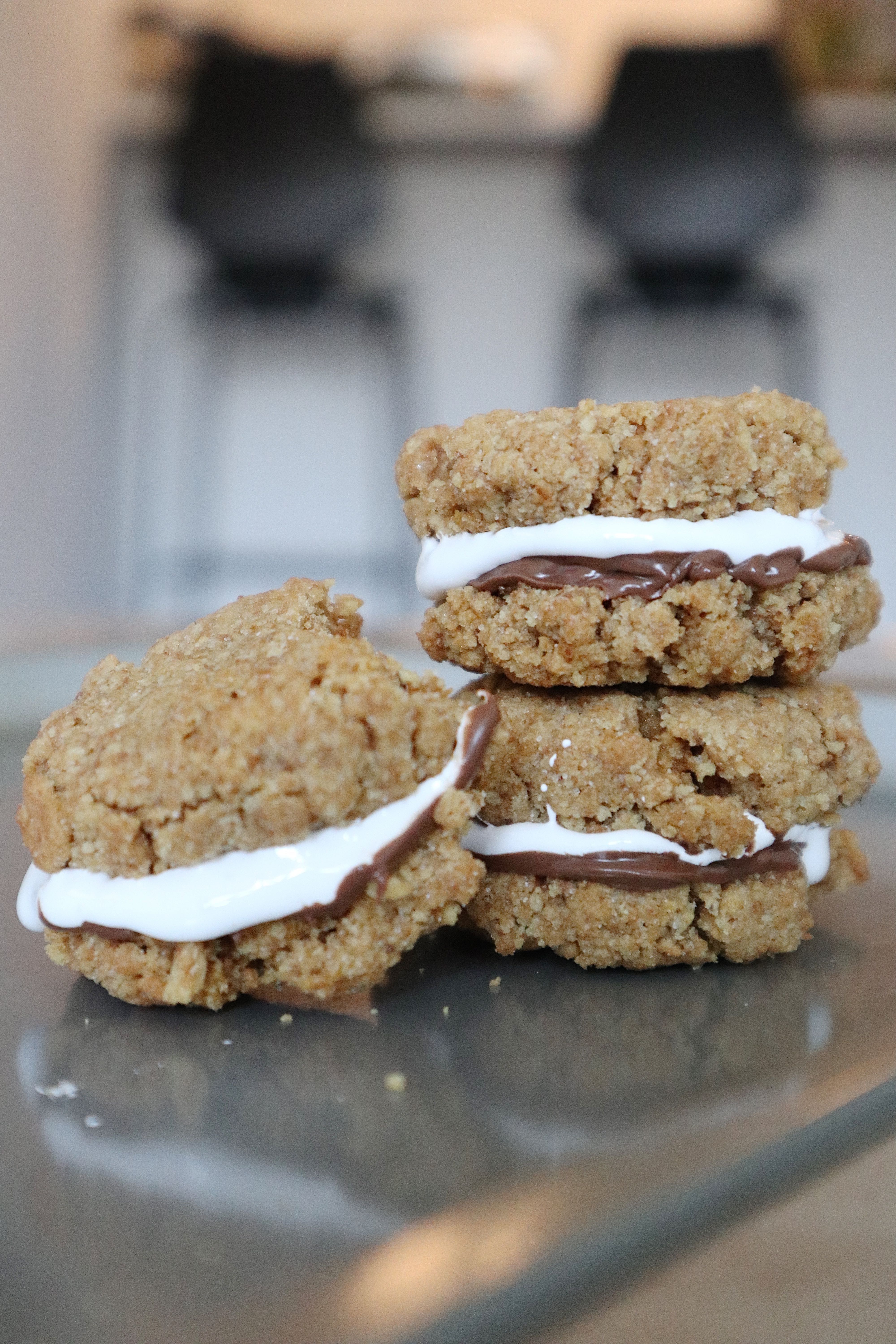 The base of these sandwich cookies are perfectly chewy graham cookies, with the flour swapped out for finely processed graham cracker crumbs.  And by finely processed, I mean I made my friend Riley manually crush them up in a small plastic bag until his fingers hurt.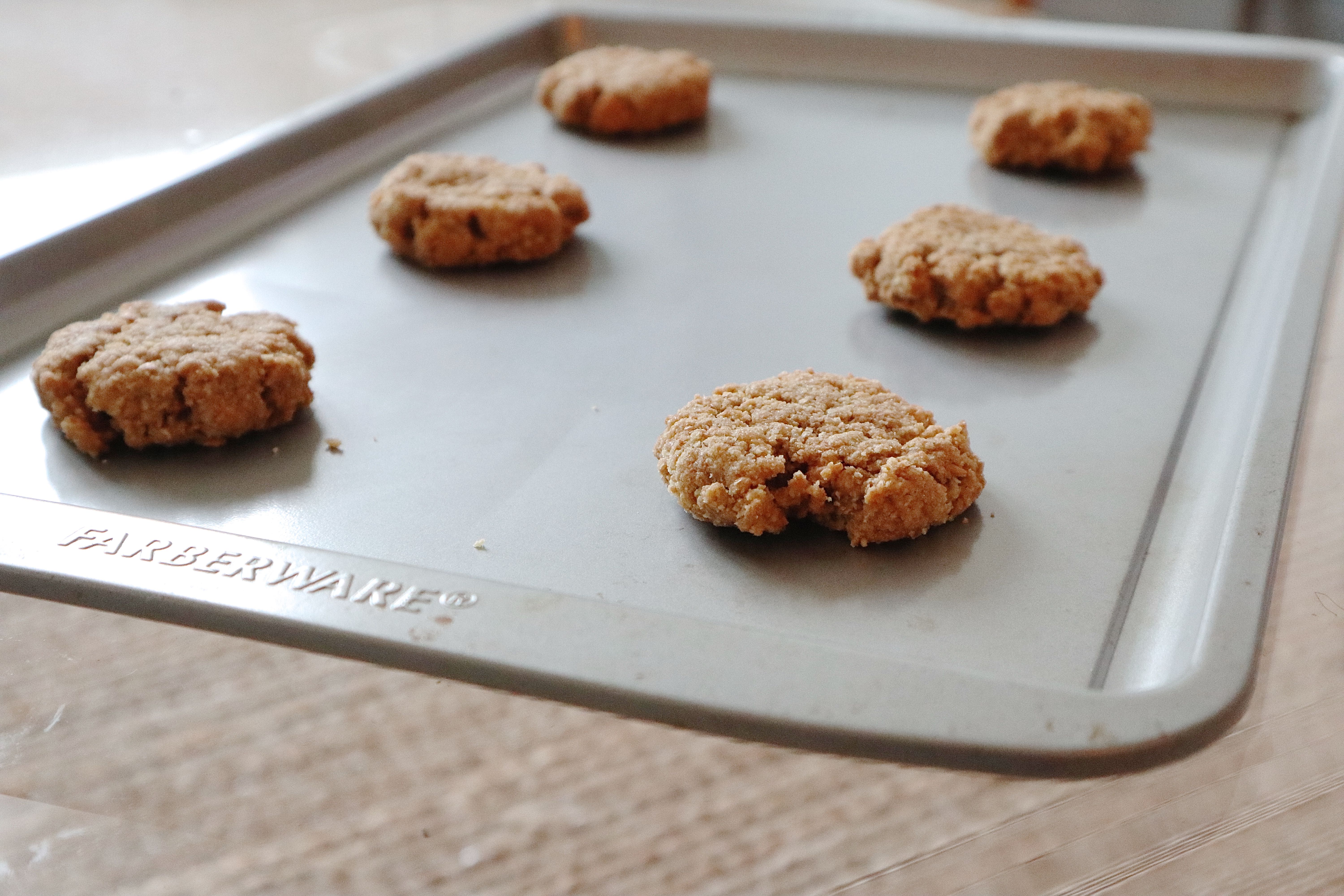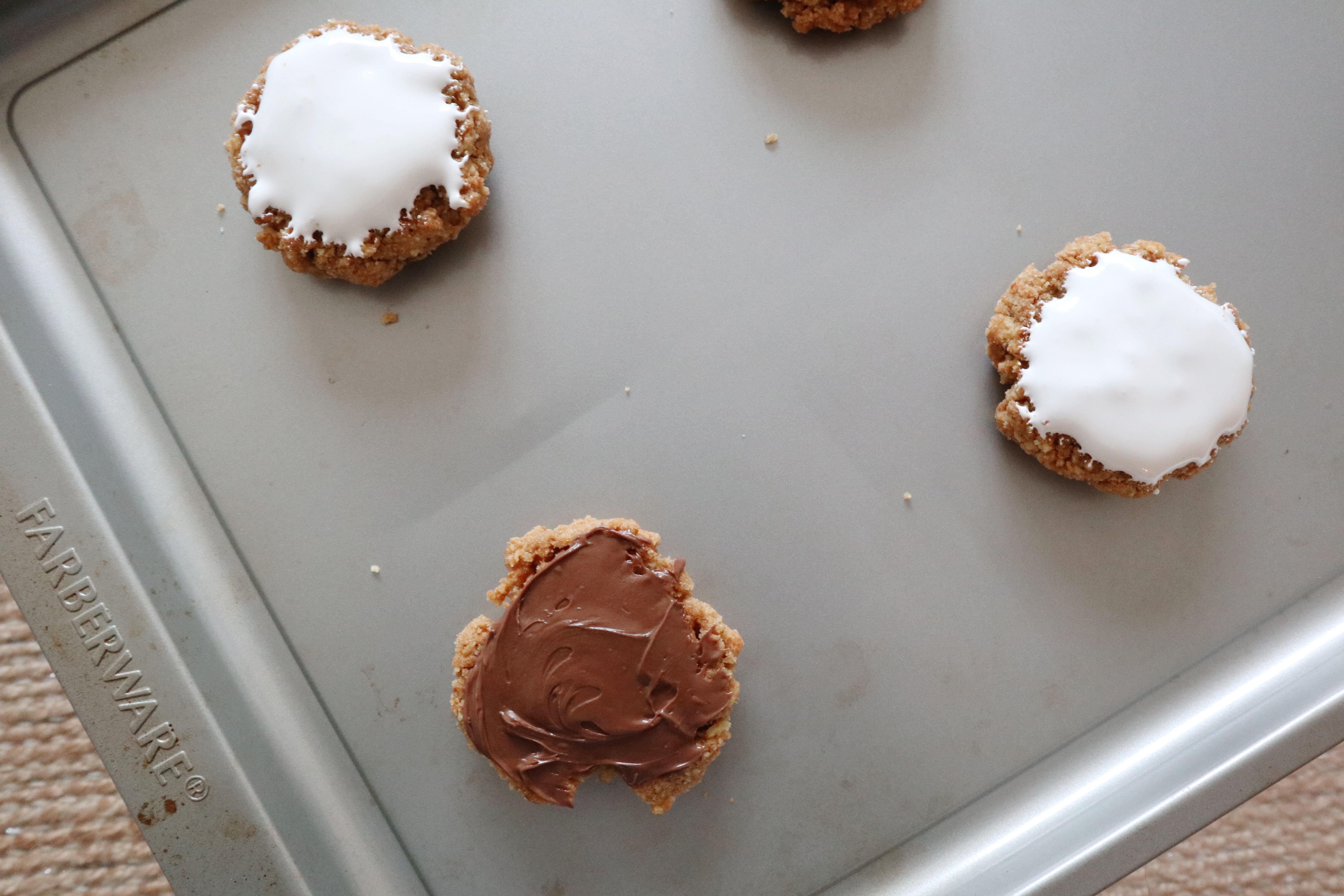 I then spread a generous layer of nutella on one side and fluff on the other.  If anyone has any suggestions of what to do with the rest of the family sized tub of fluff I now own – I'm all ears.
I'm thinking these cookies would also be fantastic for ice cream sandwiches, spread with jam, or crumbled over some sort of key lime concoction like an unnecessarily deconstructed pie.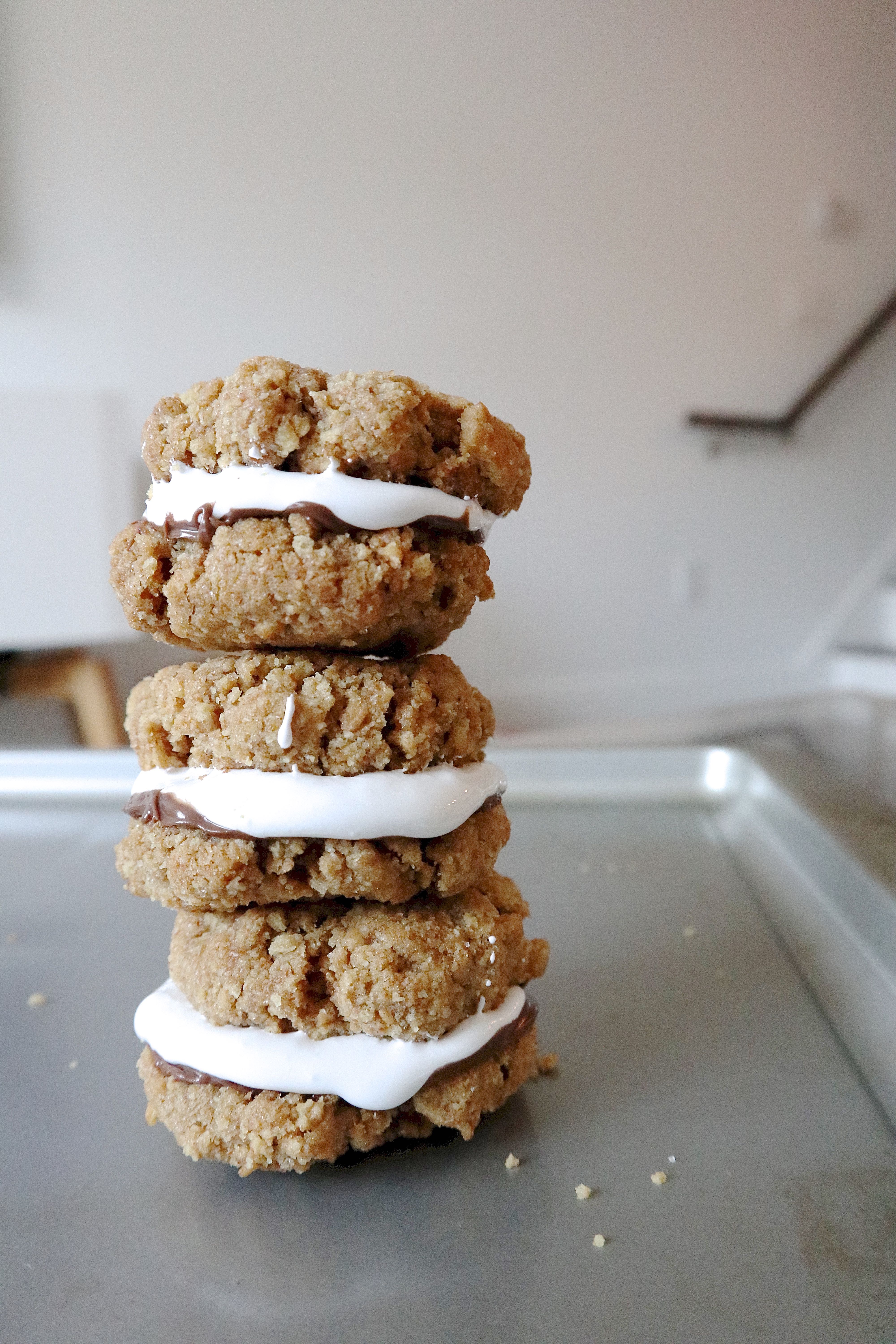 For now, this marshmallow chocolate combination is pretty much exactly what you'd expect and that's exactly what I wanted.  I'm also really into the idea of using crushed up cookies instead of flour and I'm certain this is the beginning of the end for me.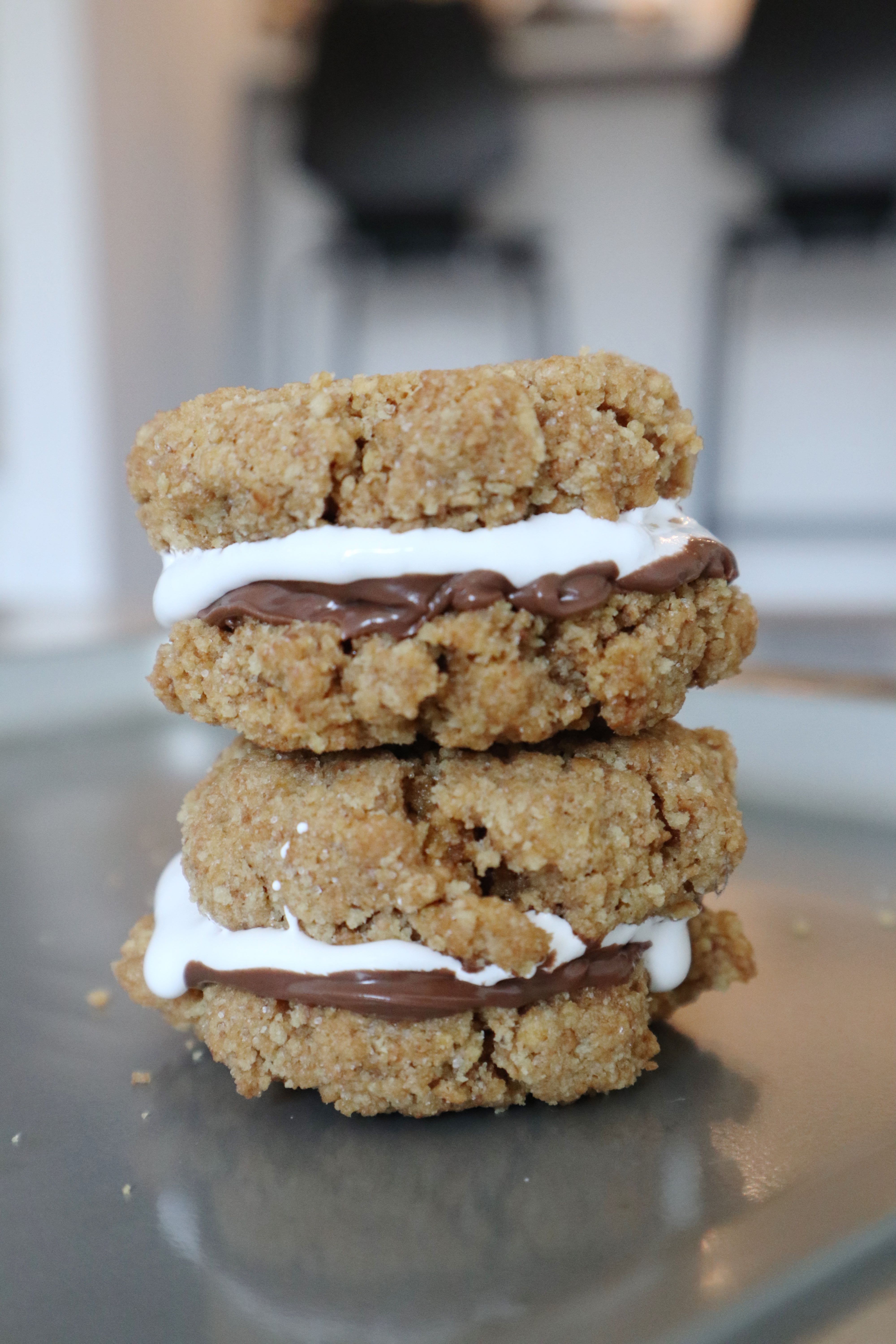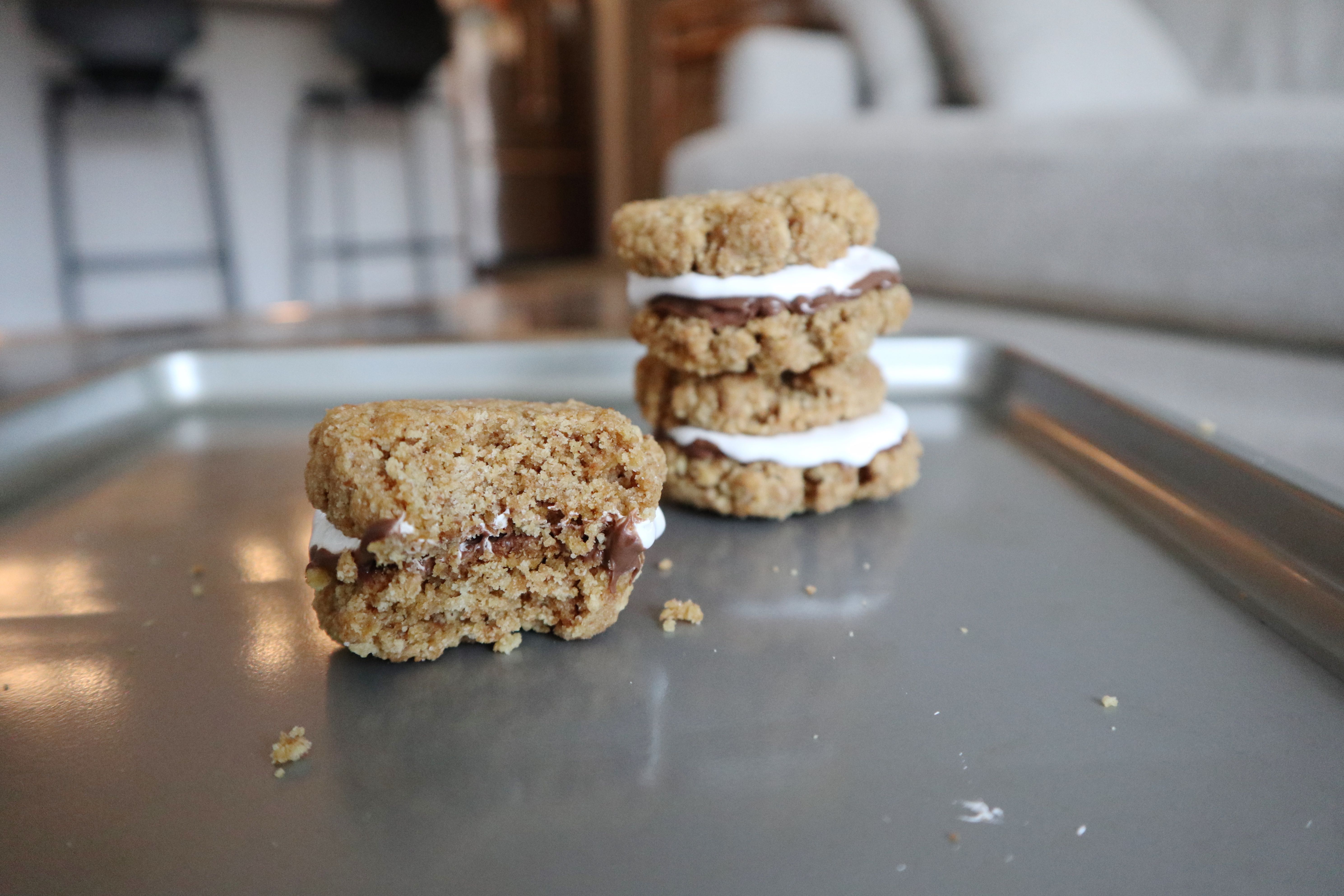 But what a way to go.
s'mores cookies with nutella
(cookie recipe from the kitchn)
2 cups of graham cracker crumbs
1/4 cup sugar
2 tablespoons dark brown sugar
1/2 teaspoon baking soda
1/4 teaspoon salt
6 tablespoons butter, melted and cooled
1 large egg, beaten
1/2 teaspoon vanilla
marshmallow fluff
nutella
directions
Preheat your oven to 350 degrees and line two cookie sheets with parchment paper.  Process your graham crackers into crumbs either by hand or more easily in a food processor.
Stir the crumbs together with the sugar, brown sugar, baking soda, and salt.  Next, add in the butter, egg, and vanilla until combined.  The dough will be soft but you should be able to press it together with your hand using about 1 1/2 tablespoons of dough to form mounds that you flatten slightly with the bottom of a glass on the cookie sheet.  The originally recipe says these spread but I had none of that and the cookies retained their shape entirely.
Bake 8-10 minutes until golden brown at the edges.  The cookies will be soft initially but they set up as they cool, making it easier to transfer them.
Spread nutella on one side and fluff on the other like the adult that you are.
These cookies are chewy and messy just as a s'more should be – but for that reason I recommend only filling them as you eat them.  Or if you're making them ahead of time, they keep well in the fridge, which helps prevent the nutella and fluff from sneaking out of the cookie.
Enjoy!
SaveSave
SaveSave
SaveSave
SaveSave
SaveSave