I did the coziest things this past weekend.  I babysat my tater tot of a nephew, took a nyquil induced nap on my parent's couch, and ate homemade focaccia and sugar cookies like it was going out of style.
To be fair, these cookies were supposed to make it to a wine and cheese party but I was down for the count when the day came.  I did the polite thing and spared everyone my germs and then ate all the cookies.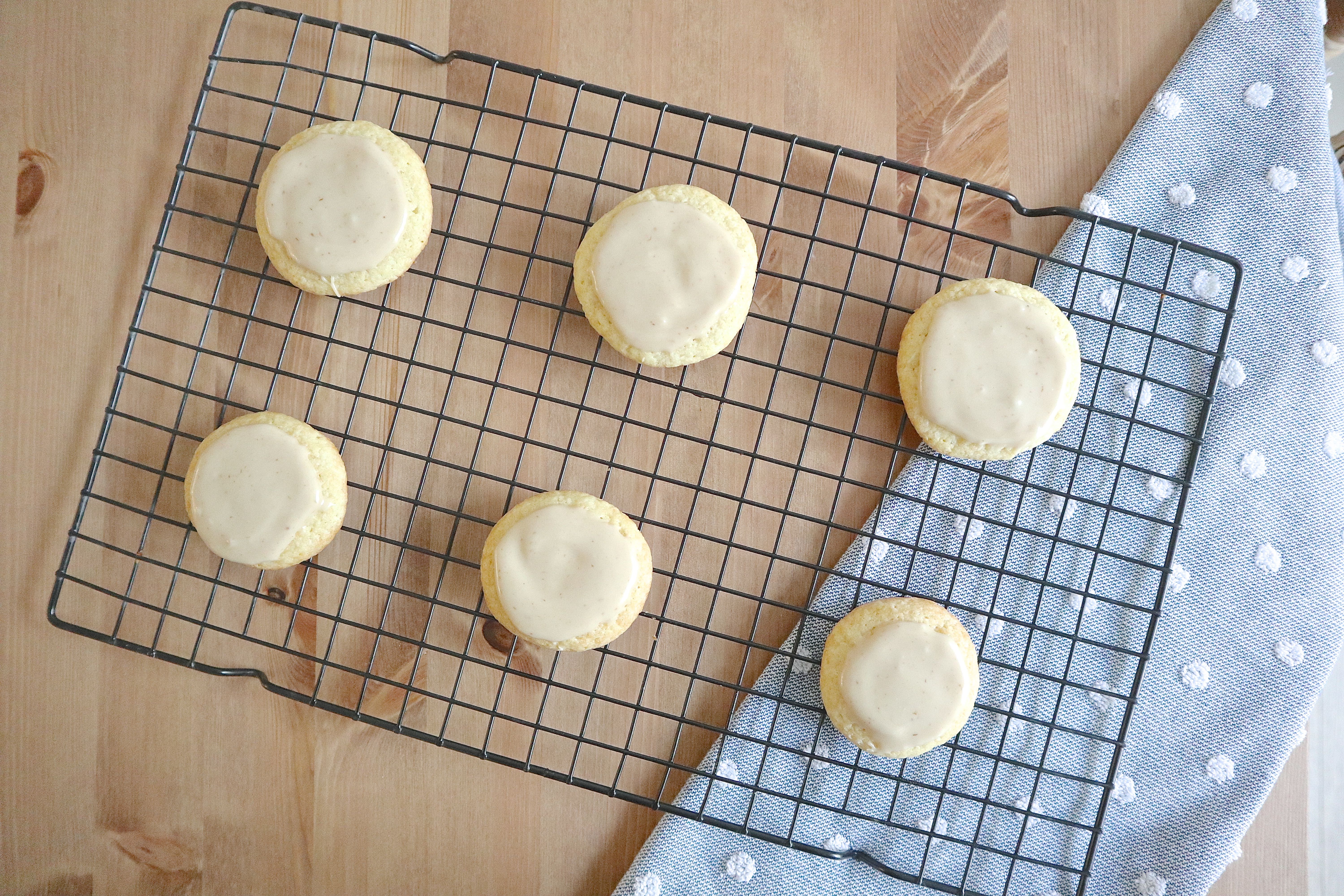 Cold aside, it's sugar cookie season and I'm going all in. I'll take them crispy or cakey, frosted or unfrosted, everyone is invited to the party.  My aunt has the most glorious sugar cookie recipe that has such a high ration of butter, if you don't move quickly the dough essentially melts onto the counter as you cut them out.  Running from flour dusted counter to oven is the closest thing I get to an extreme sport.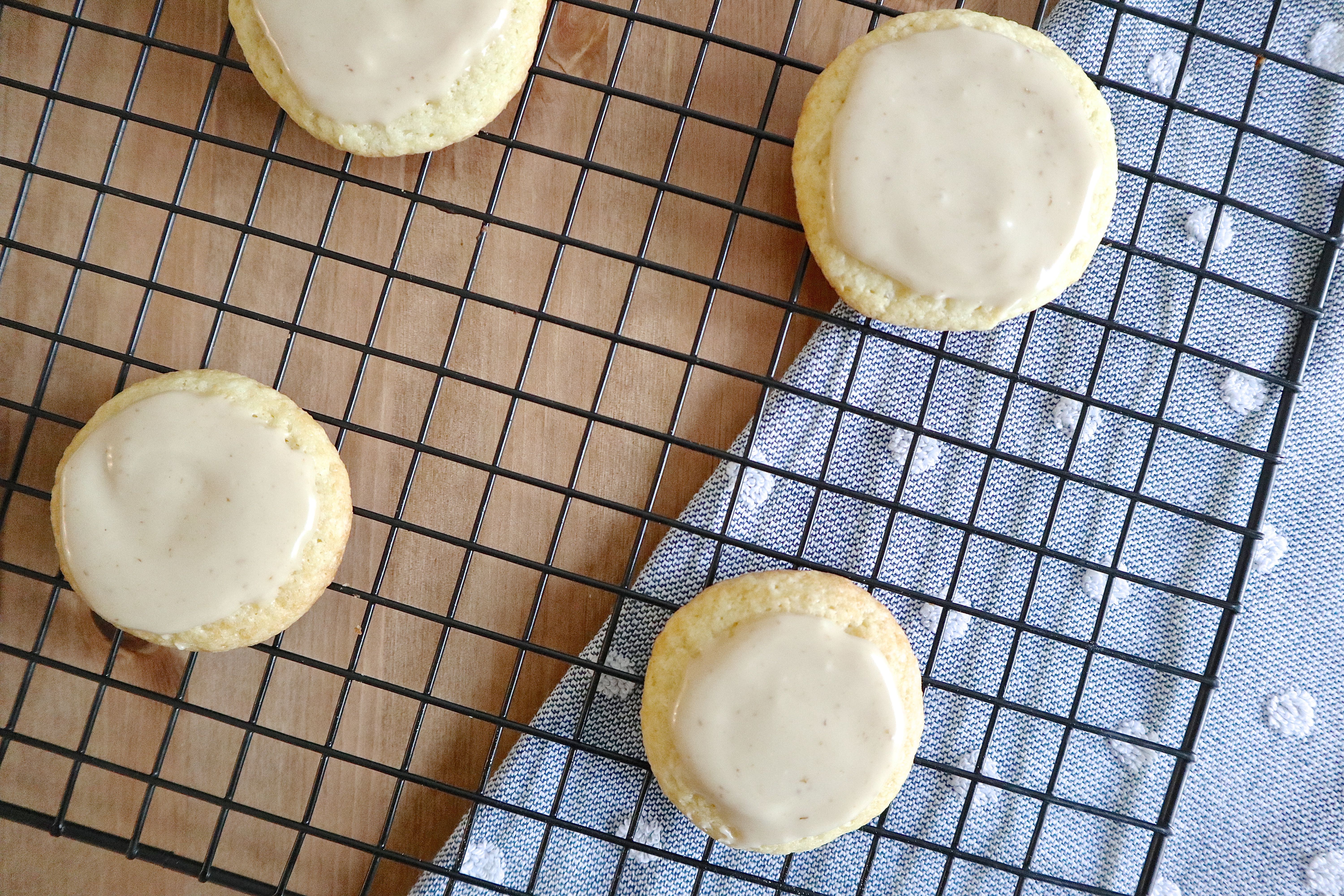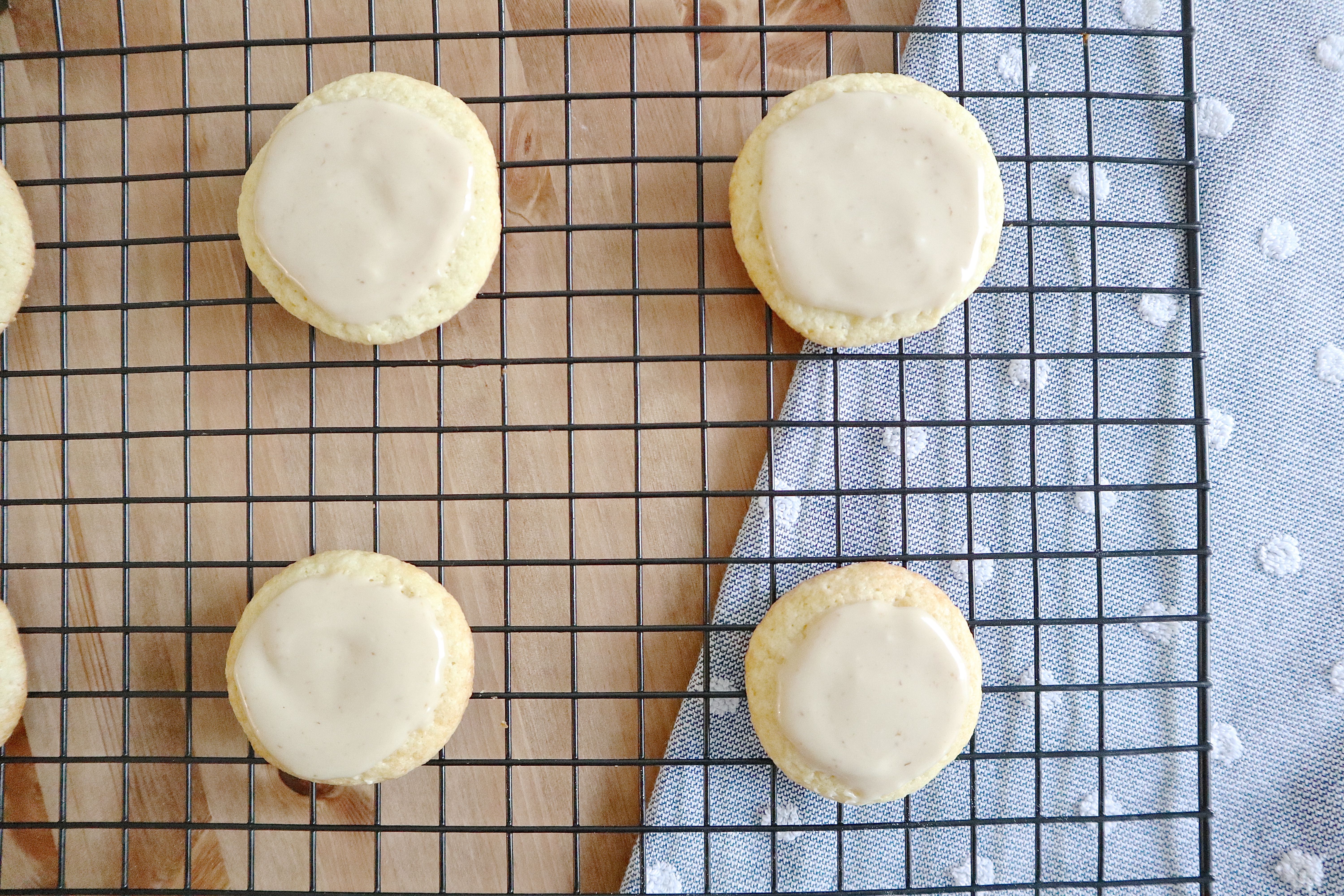 This particular recipe is nothing like that at all.  The soft dough comes together in a stand mixer and is then easily rolled into balls and baked or frozen for a later date.  There's half a block of cream cheese in the dough which adds a lovely and rich texture that keeps them soft and chewy for days.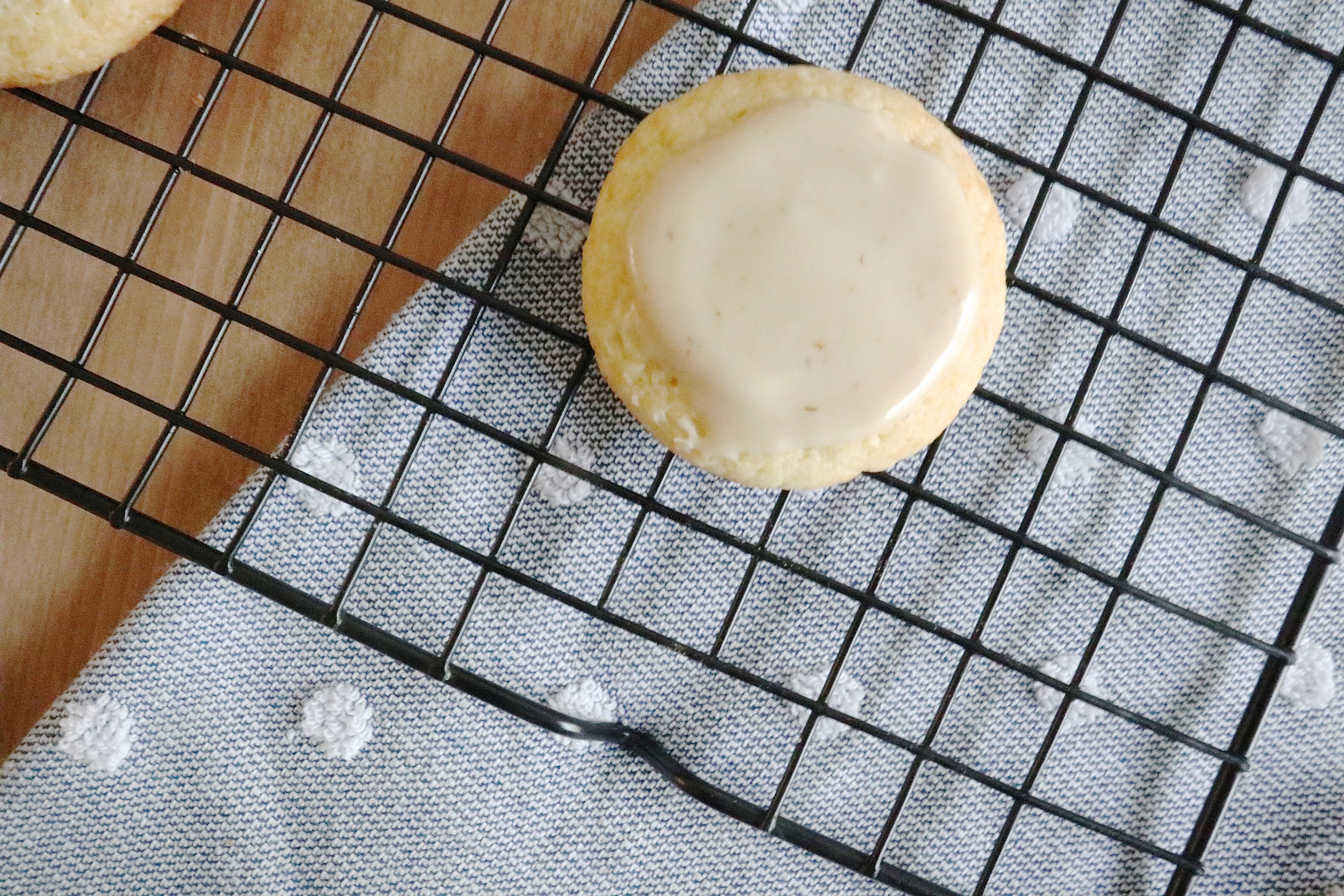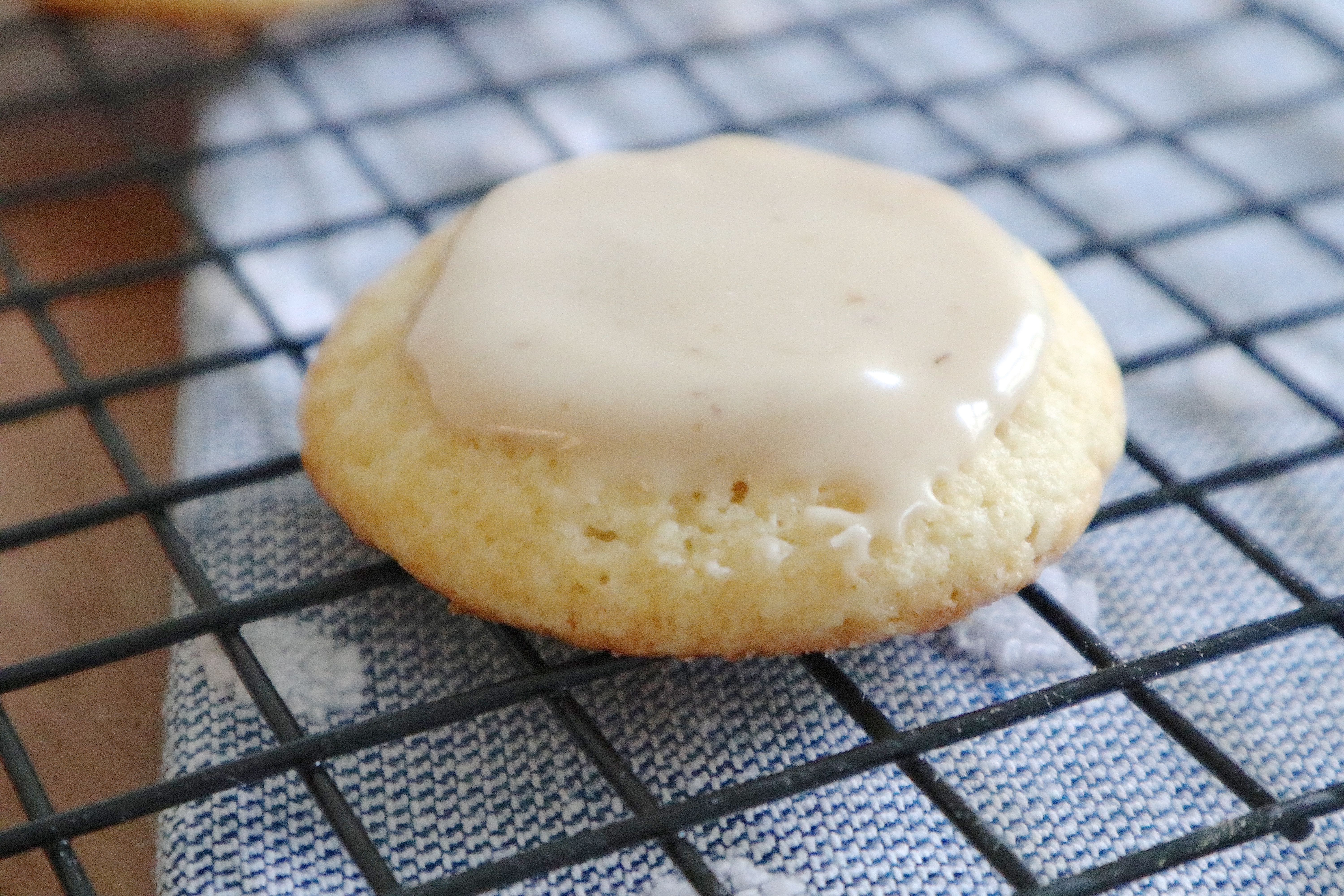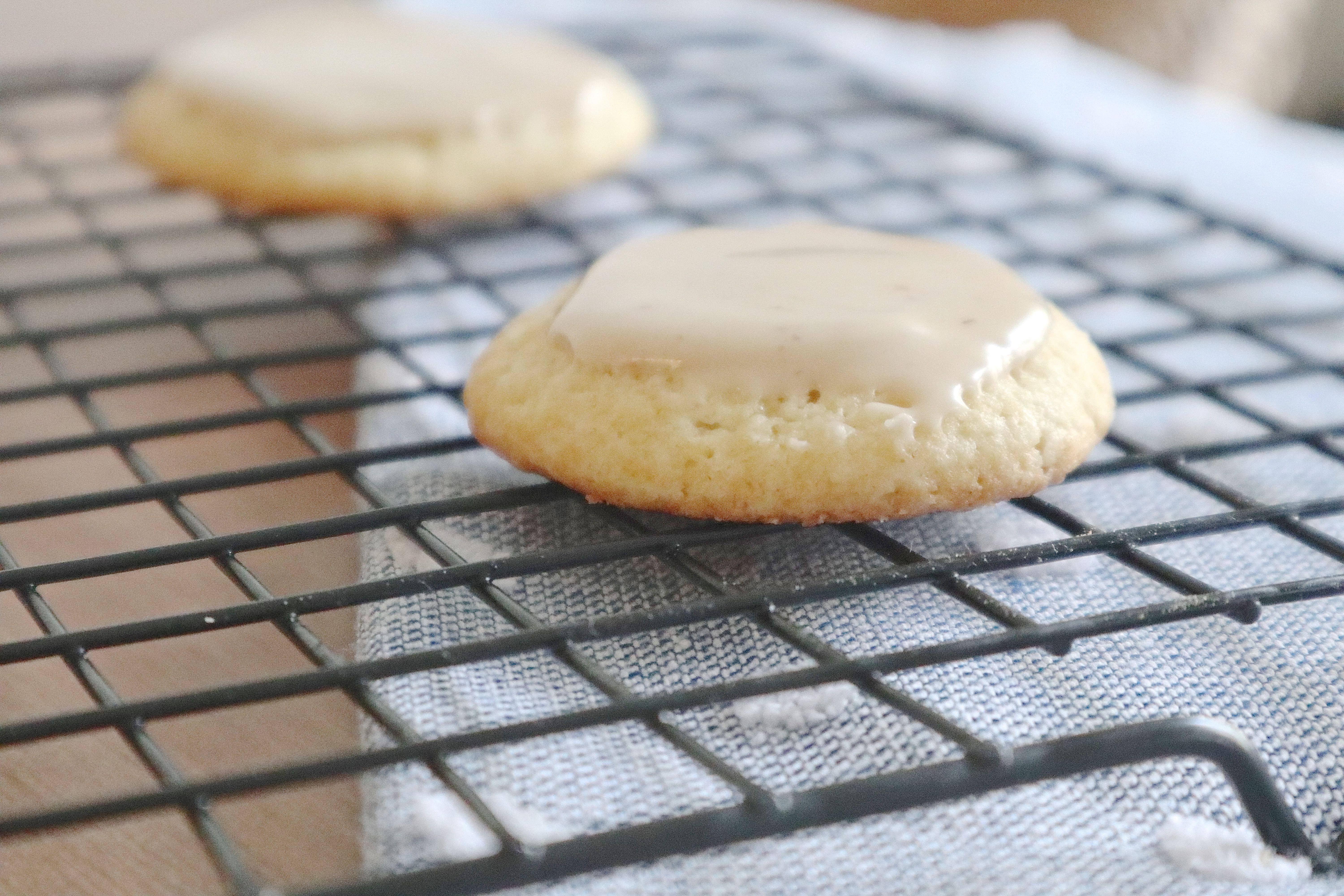 Fig and honey is also a combination that I really want everyone to experience on a sugar cookie. Growing up I got down with fig newtons and I won't lie, I still happily buy the semi-stale two packs they sell at the hospital cafeteria.
I promise these are better than that.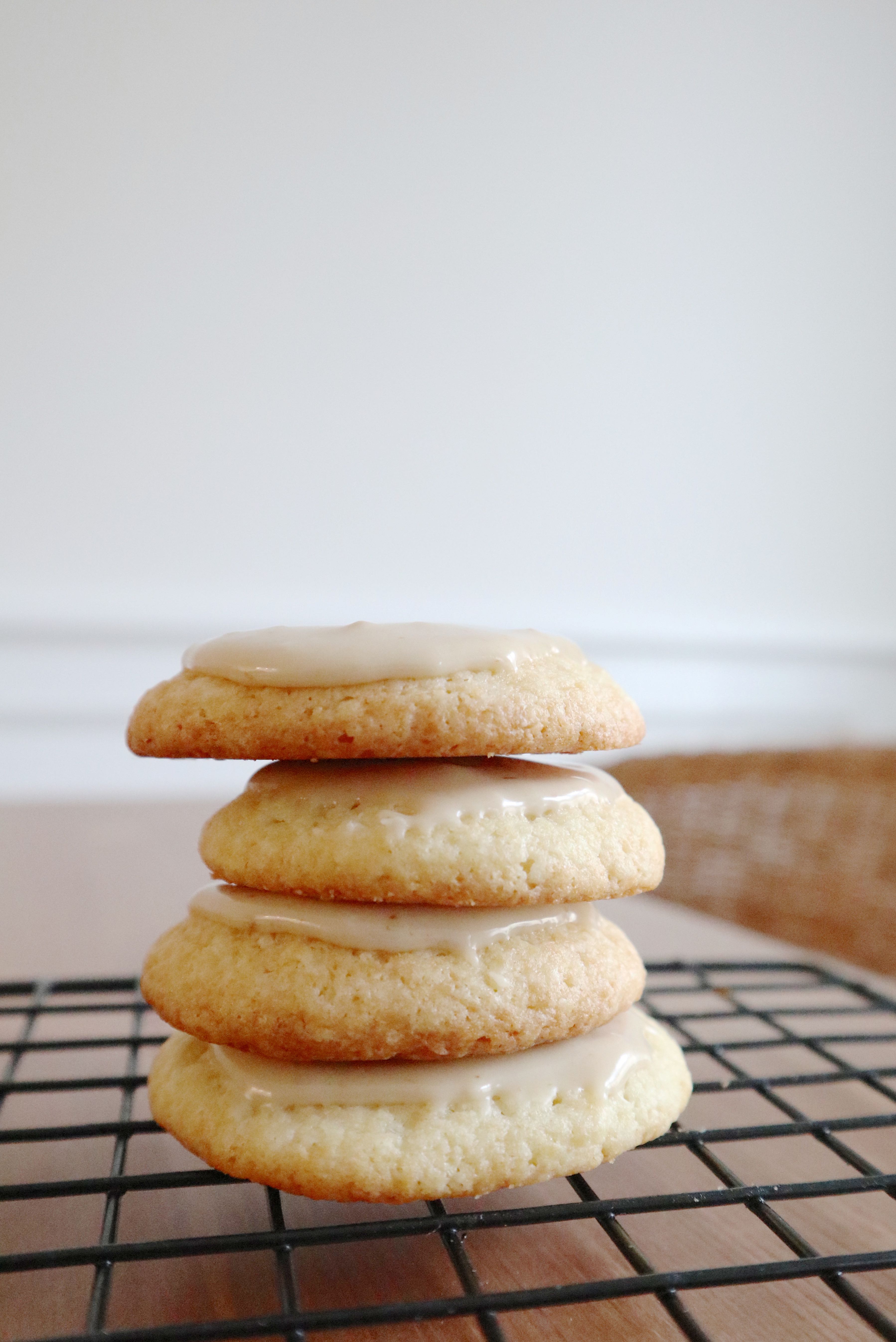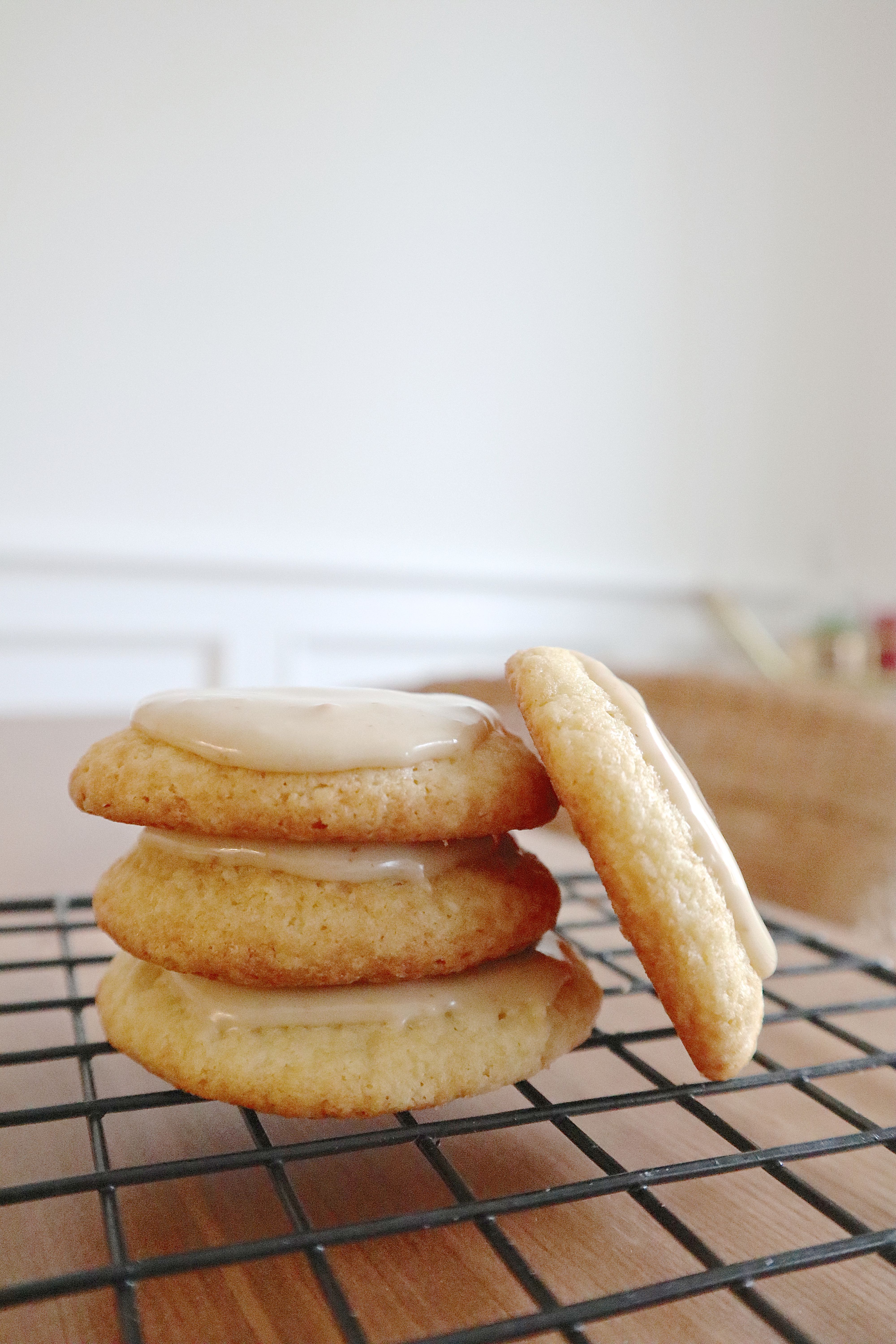 These are actually quickly becoming my favorite cookie.  Though to be fair, the most recent cookie I've eaten usually is my favorite cookie.
The simple and nostalgic cookie base with a choose-your-own-adventure frosting is a combination I am obviously a fan of.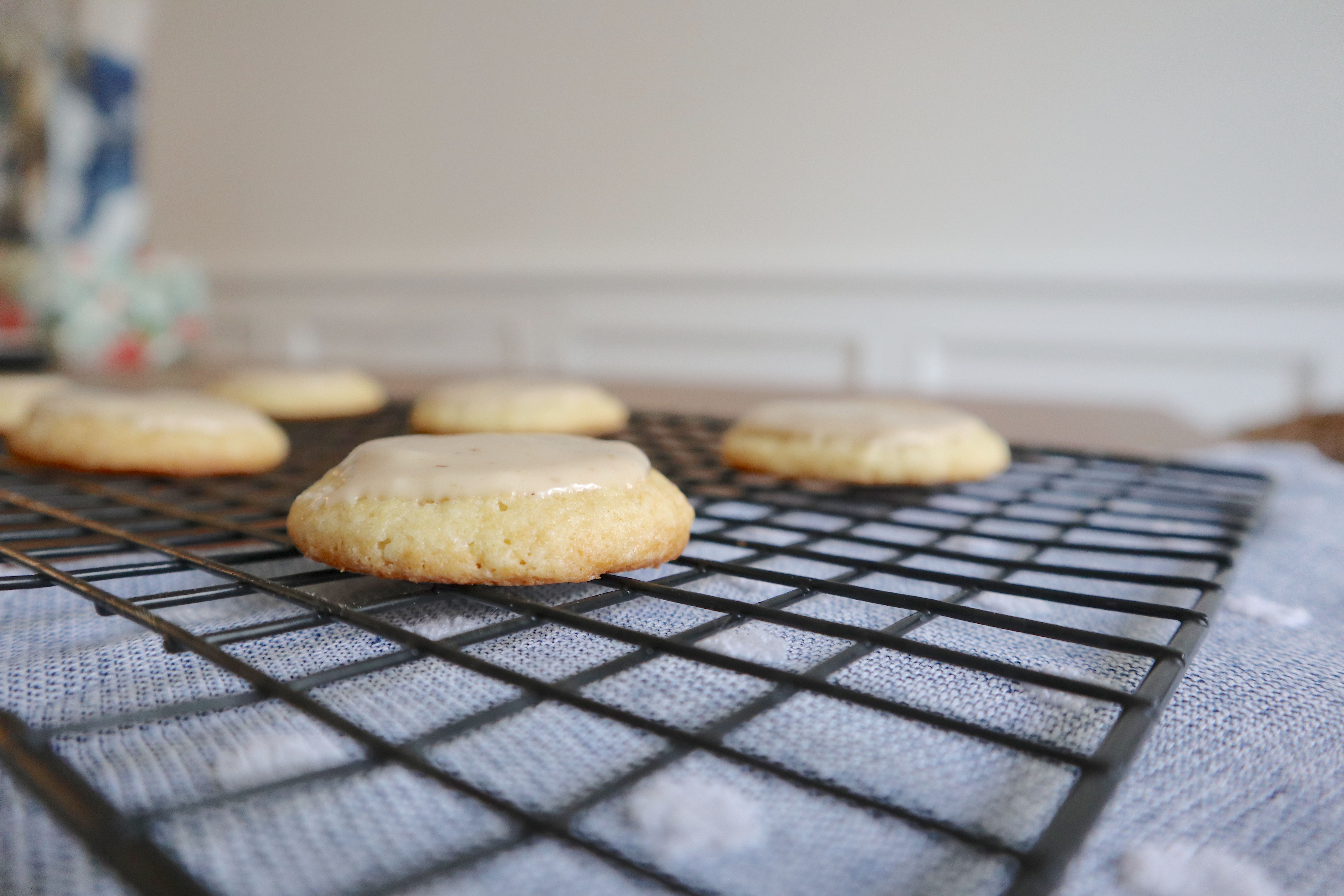 Figs are the warming spices of dried fruit (<– an analogy no one has ever asked for.)  Without having any spices added, they truly taste like cinnamon and cloves and cozy.  The honey adds more depth than sugar alone and figs and honey are a classic pairing.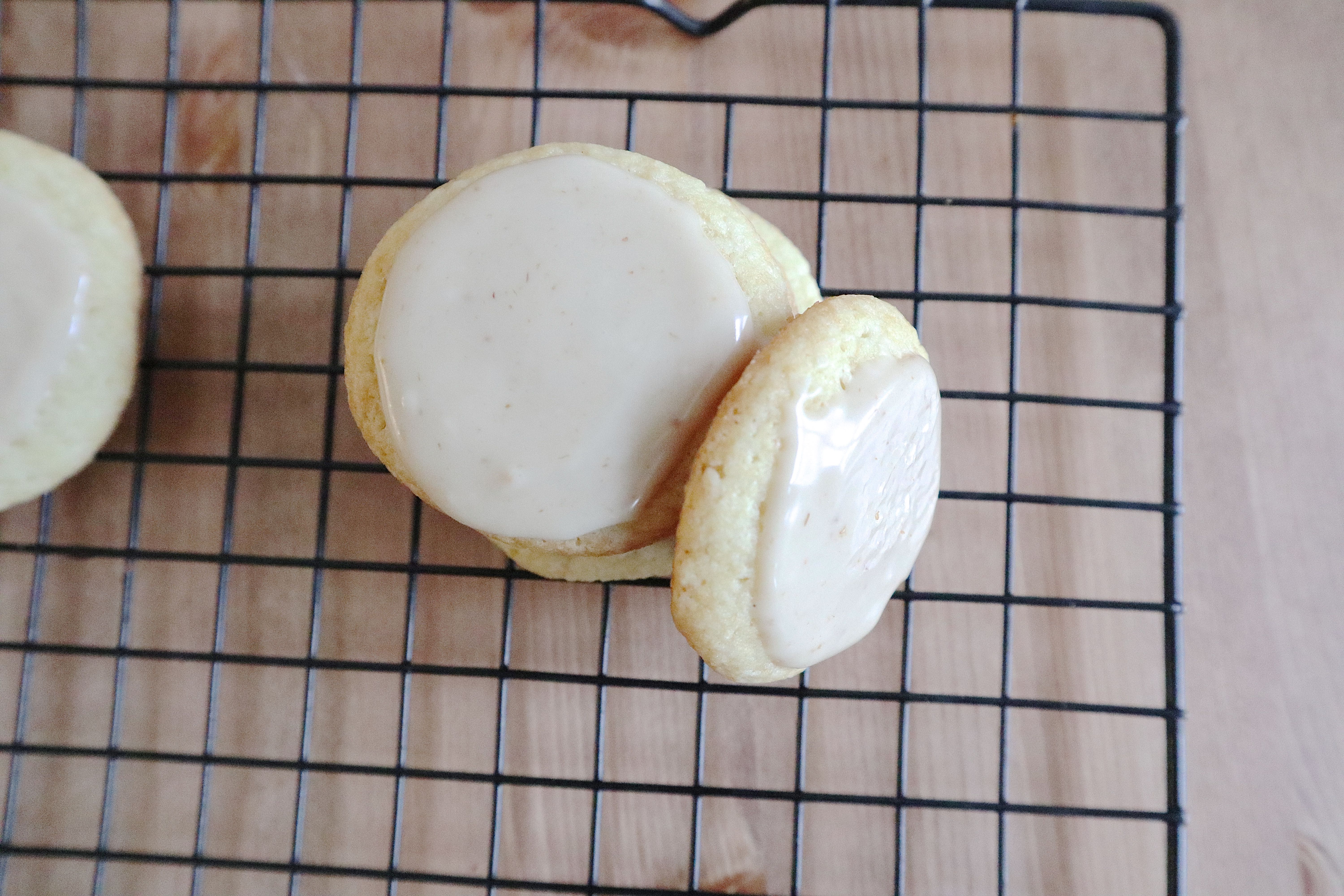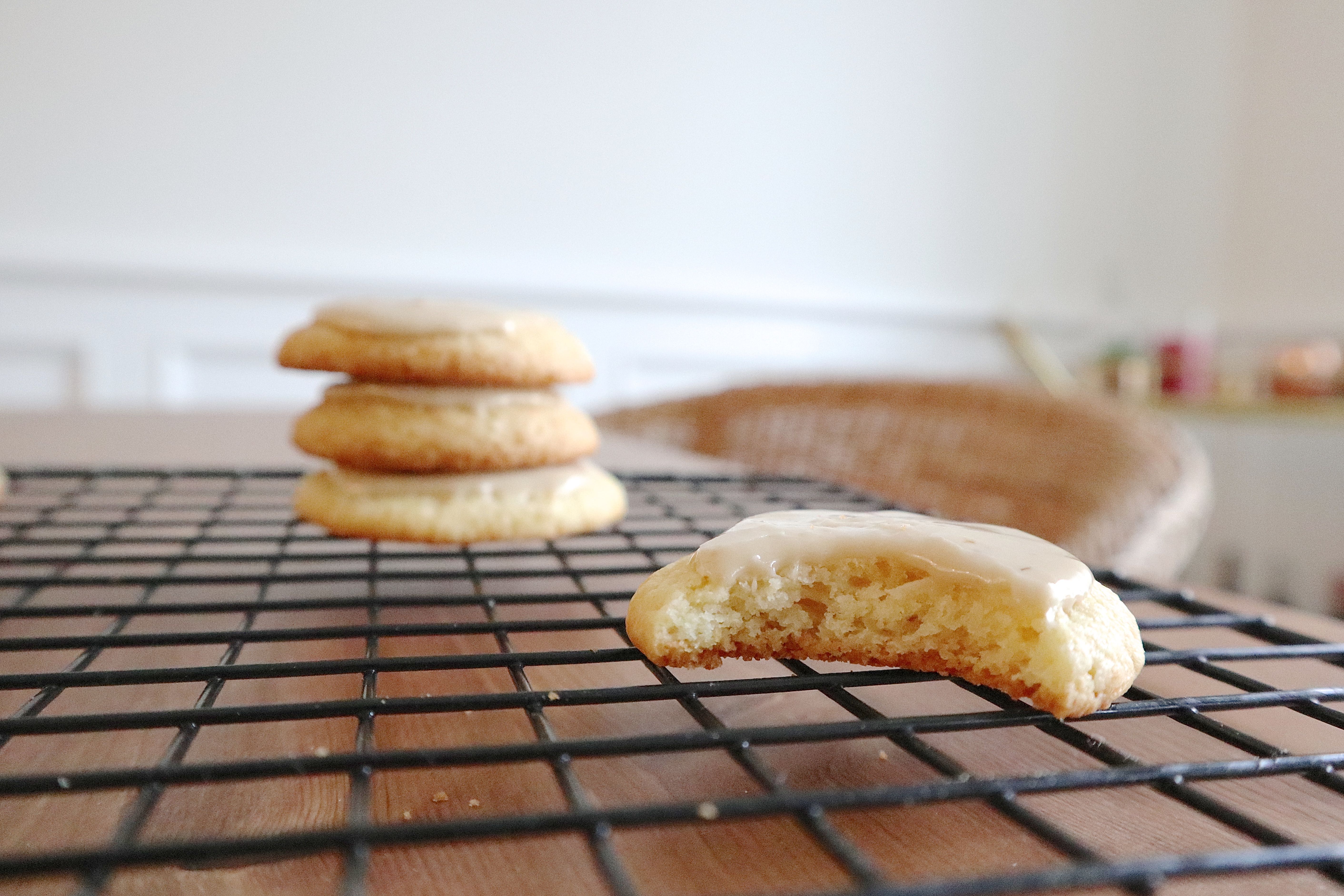 To be fully transparent, I had never had figs with honey before but I'm so glad this is the introduction to that flavor education.
fig and honey sugar cookies
(cookie base from the kitchn)
cream cheese cookies
1 1/2 cups flour
1/2 teaspoon baking powder
1/2 teaspoon baking soda
1/4 teaspoon salt
1/2 cup unsalted butter, room temperature
4 oz cream cheese, room temperature
1 cup sugar
1 egg
1 teaspoon vanilla extract
fig syrup
1/3 cup roughly chopped dried figs (I used the turkish figs from trader joes)
1/4 cup water (1-2 tablespoons more if needed)
1 tablespoon sugar
fig and honey icing
1 tablespoon fig syrup
1 teaspoon honey
1 cup powdered sugar
1-2 teaspoons water
directions
If baking right away, preheat your oven to 350 and line two baking sheets with parchment paper.
In a medium bowl, combine the flour, baking powder, baking soda, and salt.  In your stand mixer, beat the butter, cream cheese, and sugar together until light and fluffy.  Add in the egg and vanilla until combined, followed by the flour mixture, scraping down the sides of the bowl as needed.
Store the dough in the fridge for about 20 minutes to firm up a bit.  Next, roll into balls about 1 1/2 tablespoons each and place on the baking sheet.  If you're not baking right away, put the dough balls in the freezer for about an hour until frozen and then store in a freezer safe bag or container.
When ready to bake, place the cookie dough balls 2 inches apart on the baking sheet and bake 9-10 minutes.  This will take slightly longer if baking from frozen.  You'll also want to rotate the pan half-way through baking to get an even color.  The cookies are done when they're slightly golden around the edges.
While your cookies cool, make your fig syrup.  In a small saucepan, combine the chopped figs, water, and sugar.  Let these simmer together and for 5-10 minutes until it resembles a fig jam texture, pressing the fig pieces with your spoon as you go.  If it seems too dry, add another tablespoon of water.
Once fragrant and jammy, press the mixture through a sieve with a medium bowl underneath to catch the fig syrup.  You should get about one to two tablespoons of this in the bowl.  This is the bowl you will mix your frosting in so once your cookies are fully cooled, whisk in the powdered sugar and honey into your fig syrup.  Add a teaspoon of water at a time if your frosting is too thick.
Spread the frosting over your cooled cookies and give them a few minutes to set up.
Enjoy : )
*I couldn't find fresh figs so I did this with dried and it worked out just fine, though I imagine fresh figs are dreamier.  I will update the recipe if I get to try that.