On new year's eve this year I watched Pitch Perfect (1 and 2) on my sister's couch, ate an unseasonable dinner of lemon pasta, and just barely made it up to watch Mariah Carey redeem herself before the ball dropped.  I'm very ok with being at this point in my life.
I'm also all in for this being the time in my life where I will literally put brown butter IN EVERY DAMN THING.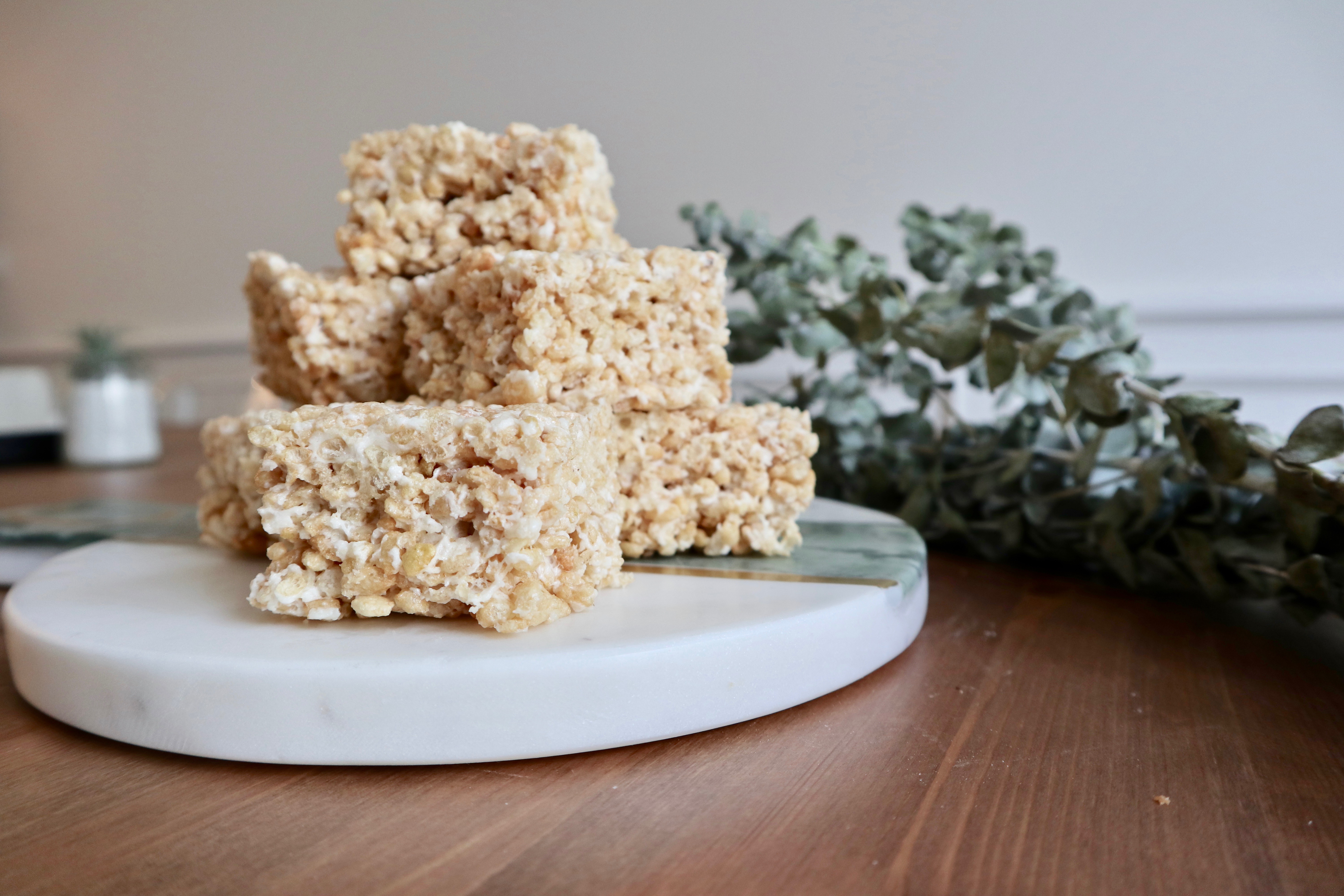 Chocolate chip cookies? 100%. Add oreos for good measure.  Frosting?  Yes, and twice in one week.  Banana bread? Is there another way?  Also in scones, tea cakes, and smoothies.
Jk, jk.  I mostly think smoothies are gross.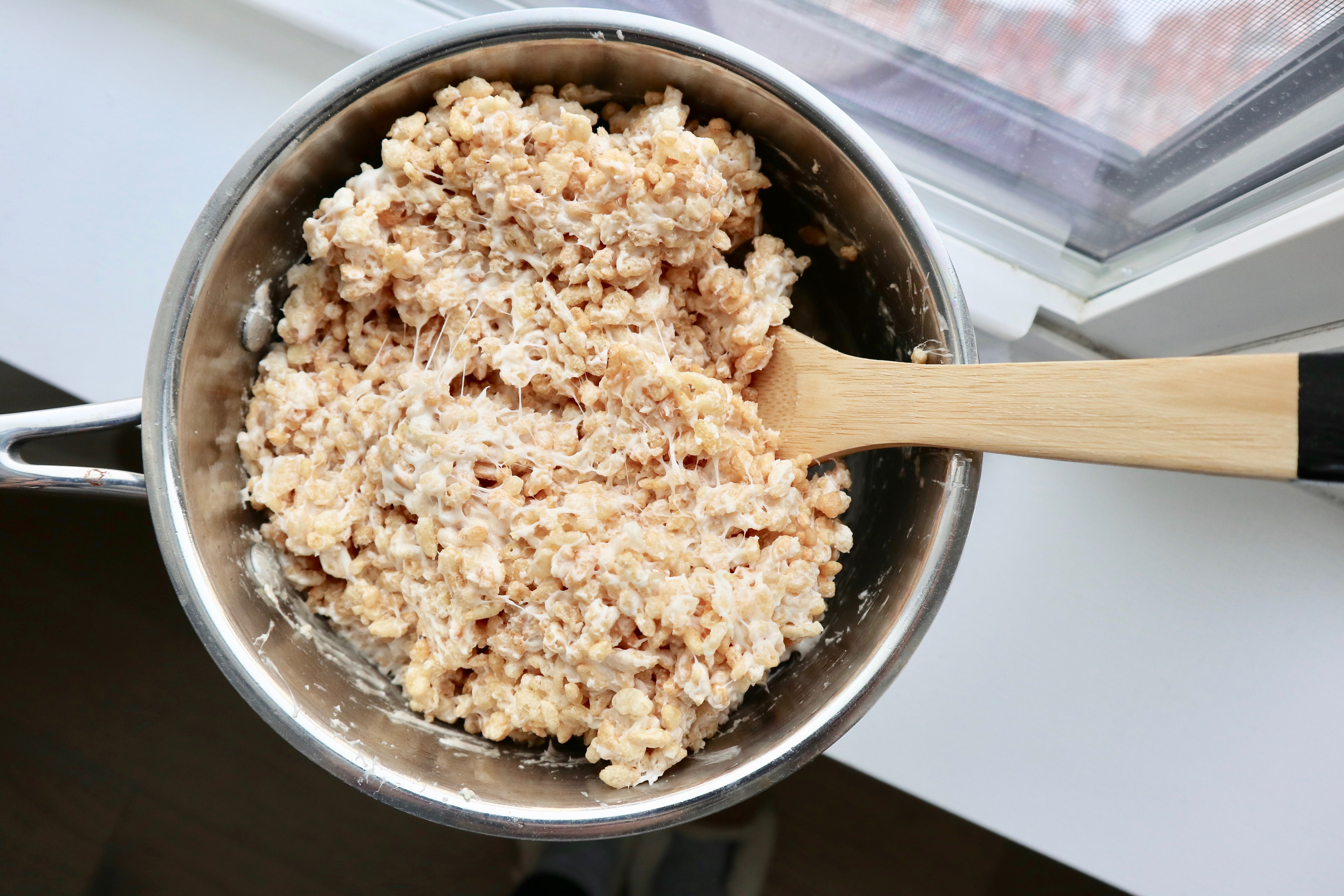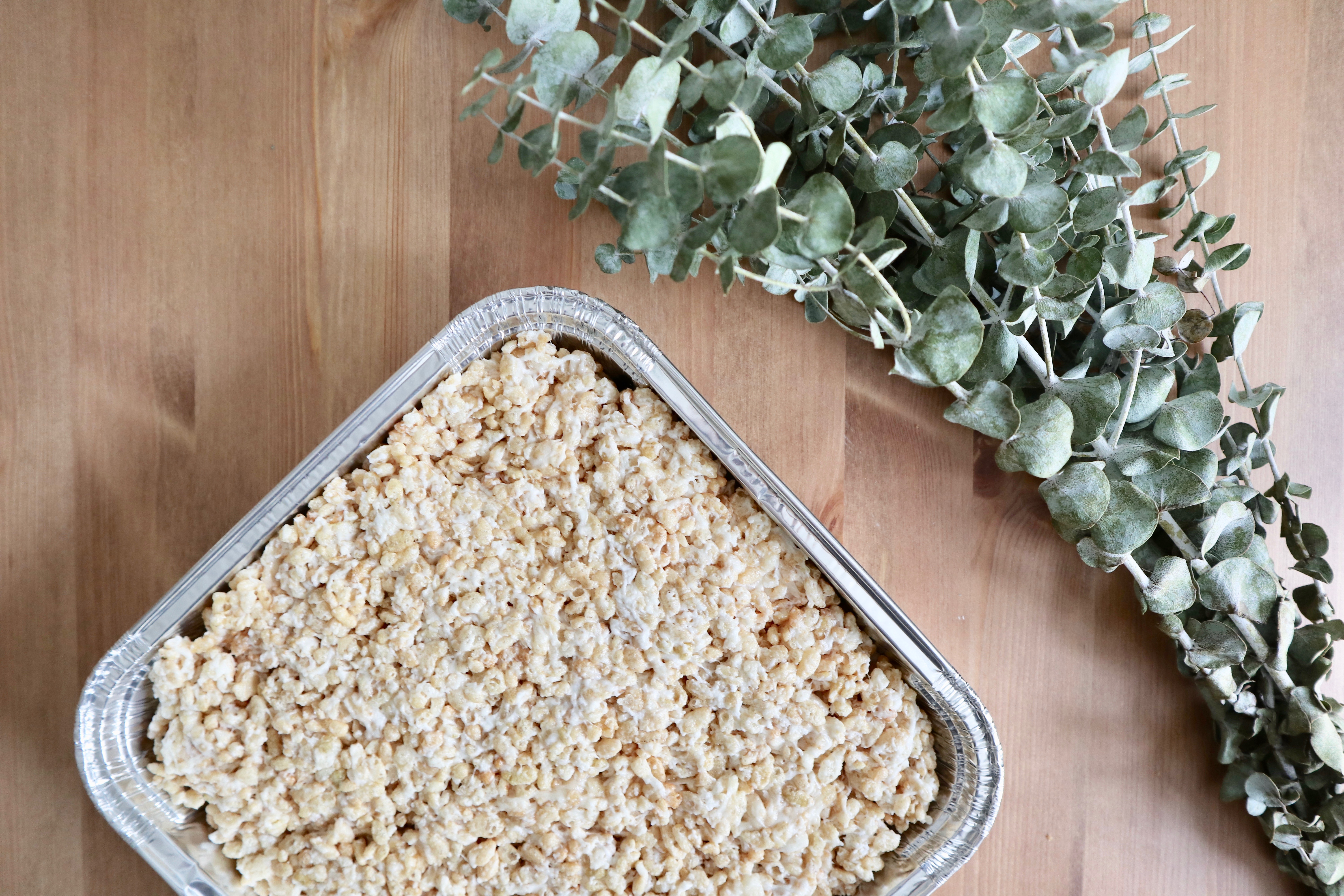 For our very last minute NYE plans – I wanted to bring something festive (AF) and also easy (AF).  I've made oreo rice krispie treats before and it was a magical experience so I figured adding bubbly and some pink sea salt would make these a classy affair for a pajama wearing evening.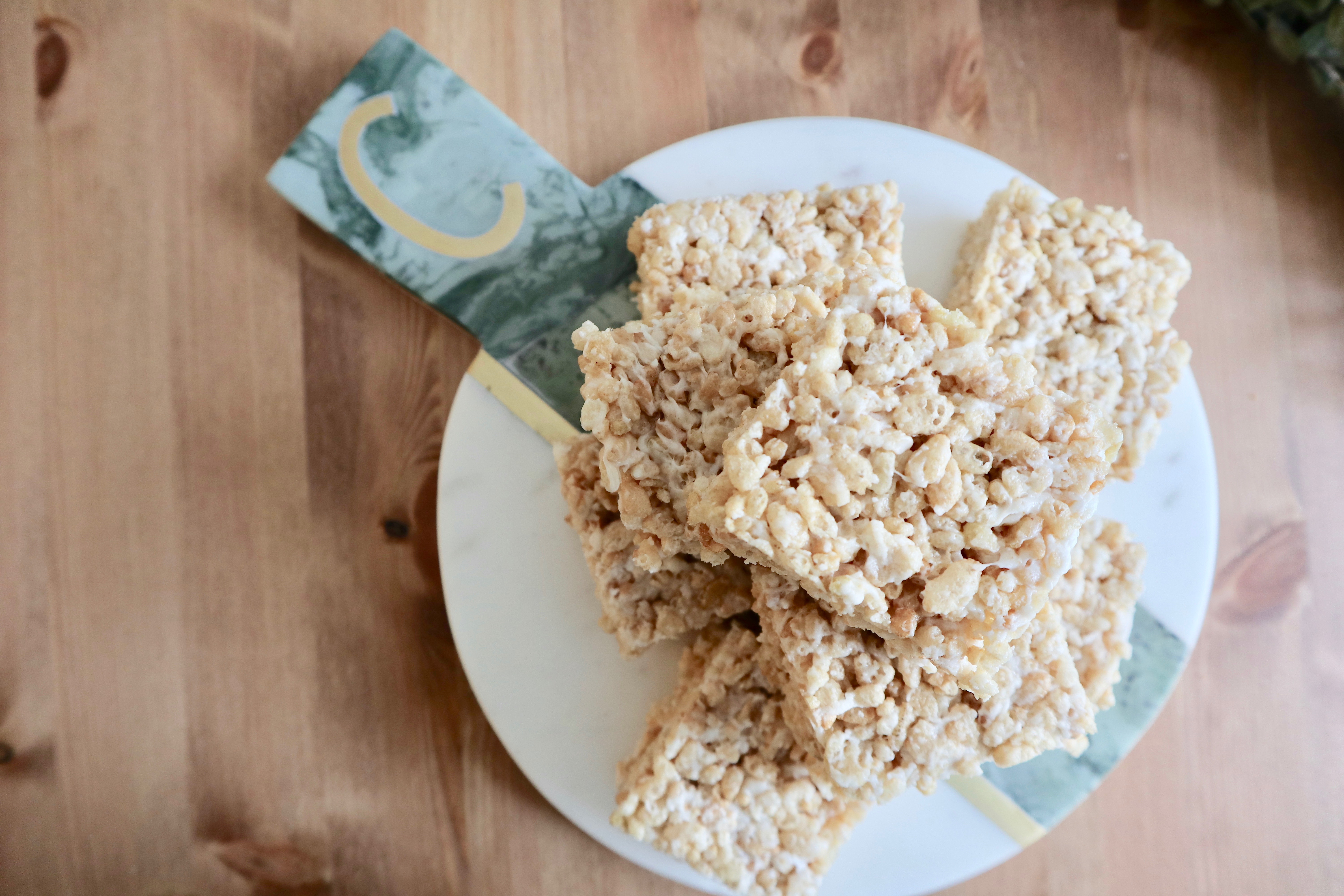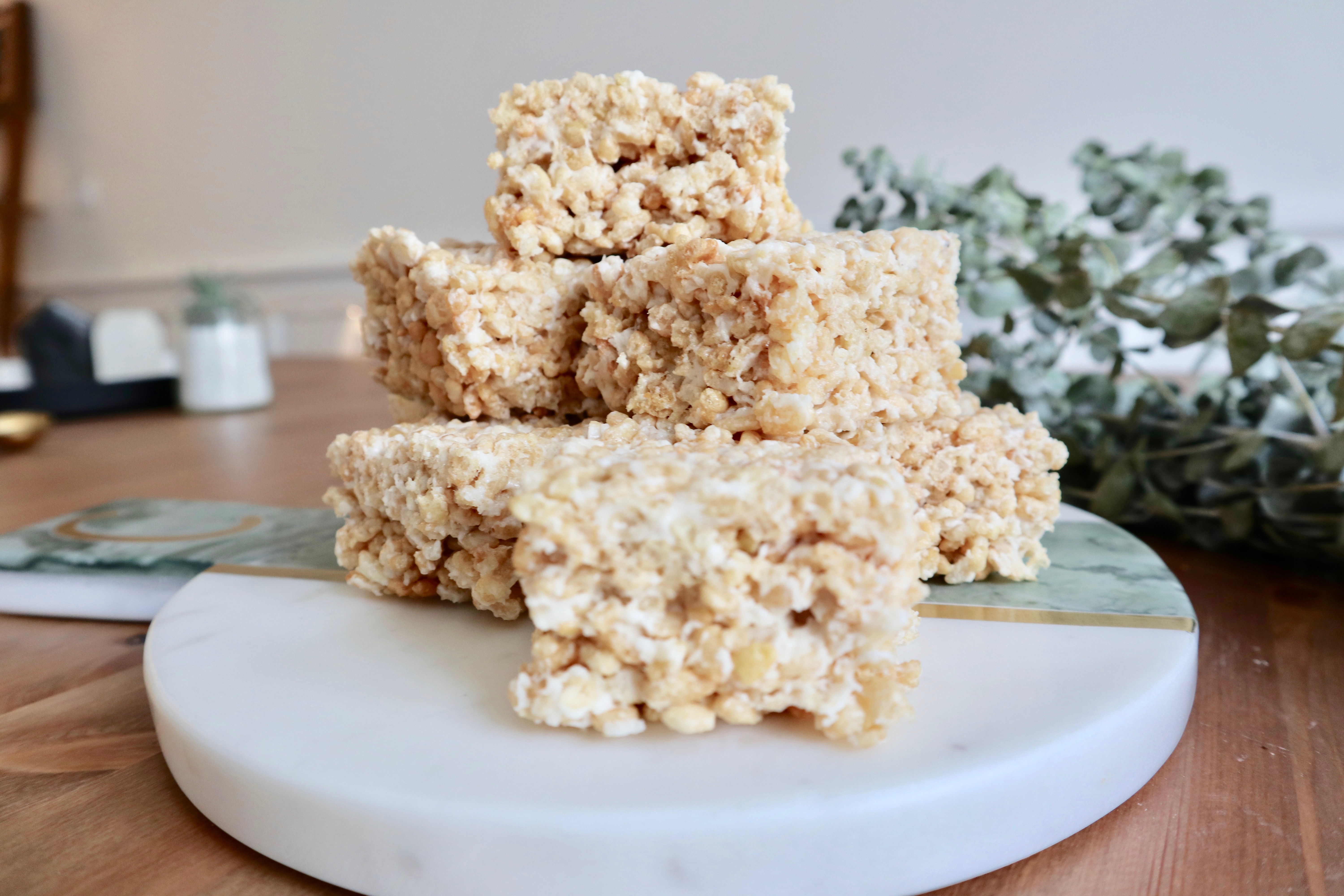 Deb must have been on the same wavelength because she also made these rice krispie treats on new year's and oddly enough no one else in my family got super excited when I shouted about this crazy coincidence after seeing her instagram story later that evening.
I also love that I just casually called her Deb as if we are BFFs when the chance of us ever speaking or interacting is confidently zero.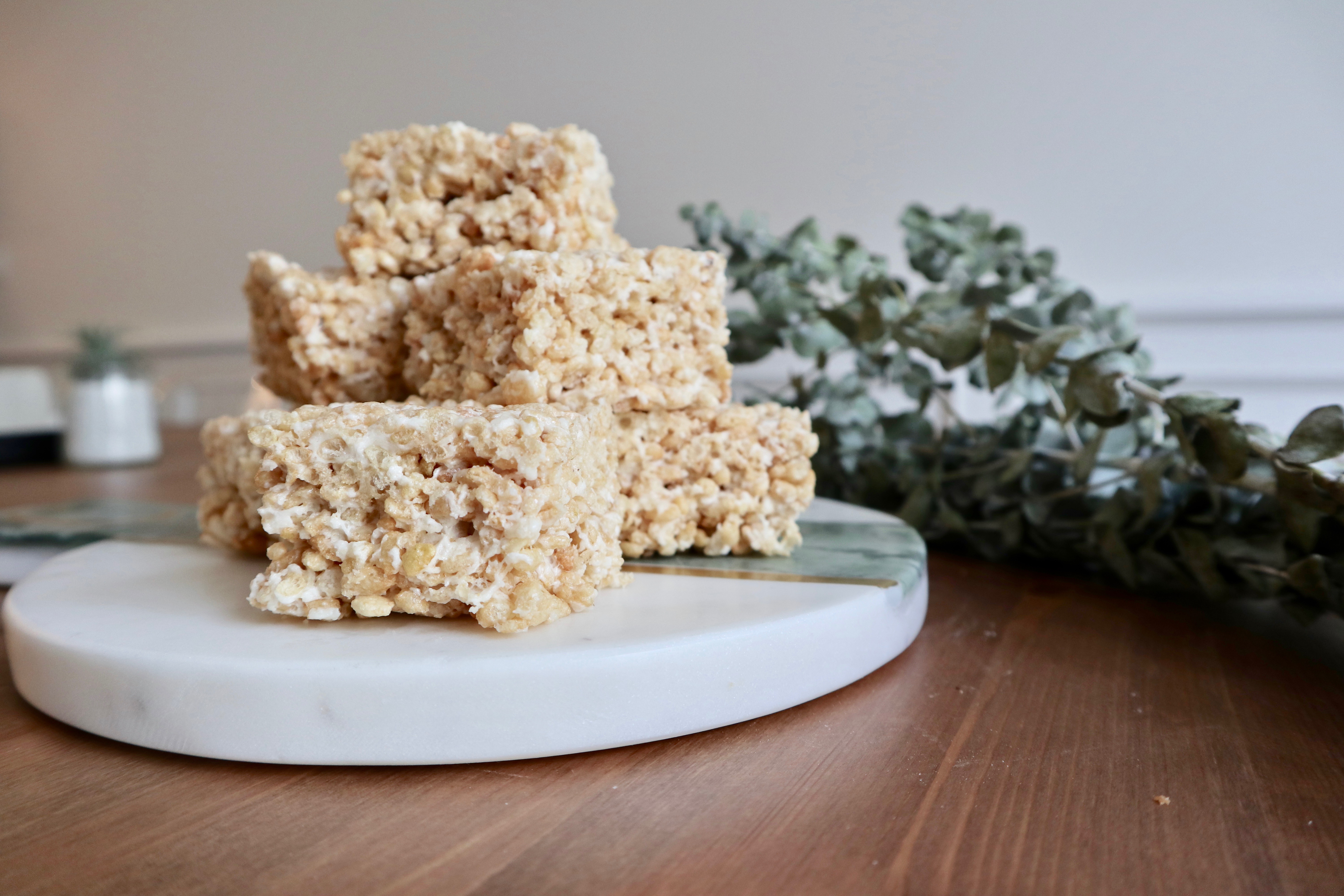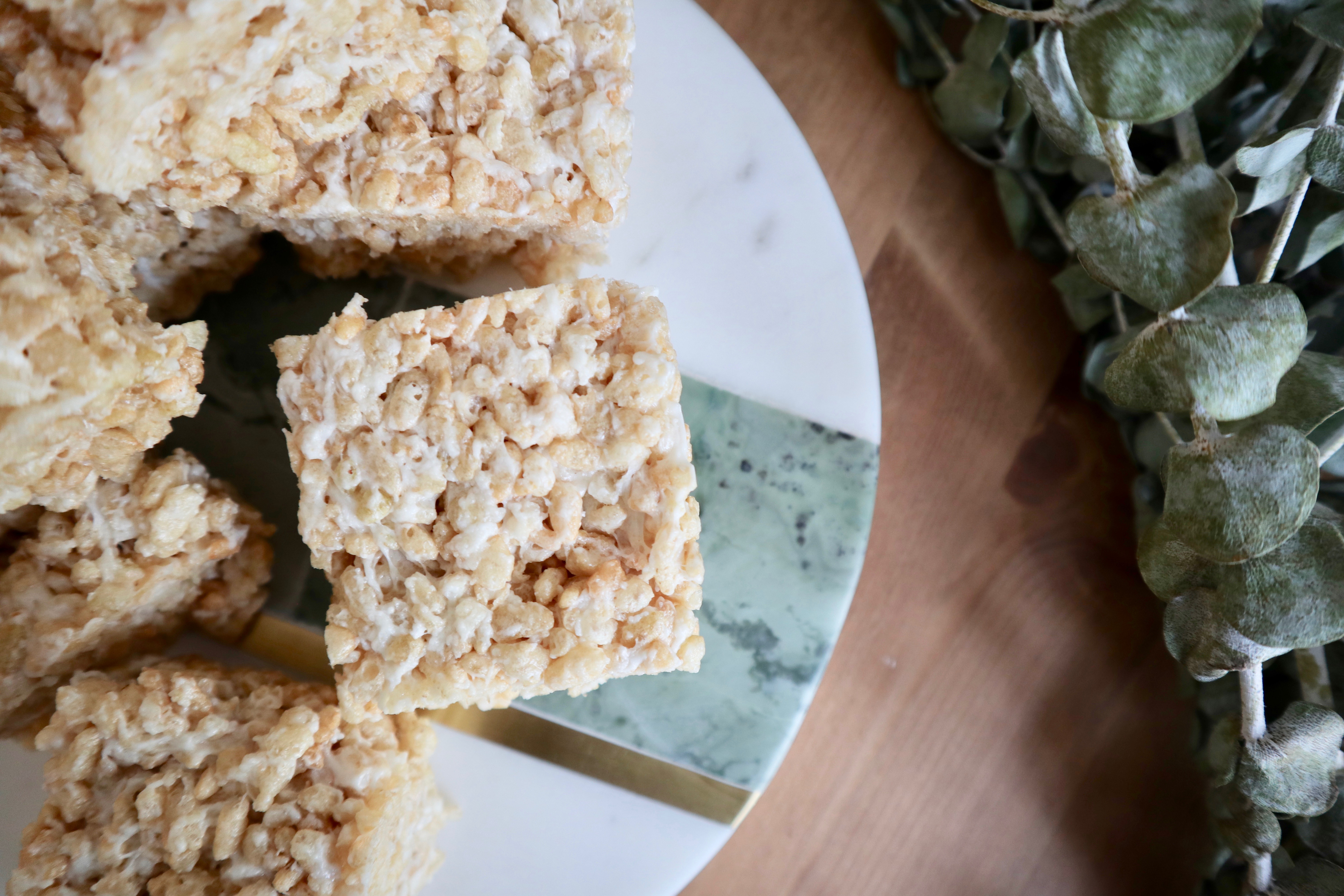 There's a chance you're having a snow day today if you're in New England so do yourself a favor, put on your snow boots and buy that bag of marshmallows from the corner store.  Also if you're in New England, there's a chance you're having a snow day from October to May so maybe buy two.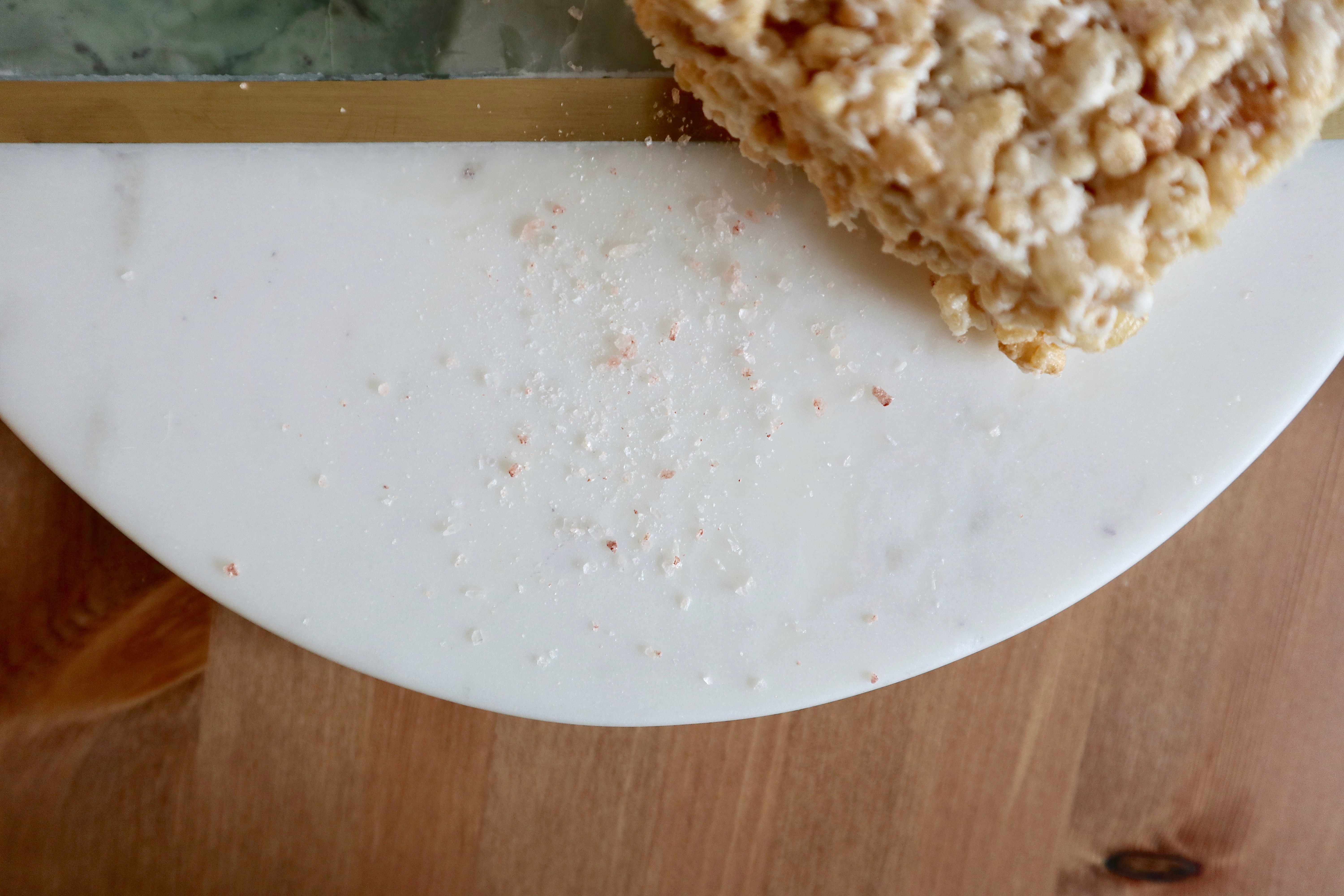 Here's an unnecessary close up of a large sprinkling of himalayan pink sea salt because it's expensive and I spilled it so we need to remember it forever.
champagne brown butter rice krispie treats
(recipe from Smitten Kitchen)
1/2 cup (1 stick) unsalted butter
1 10oz bag of mini marshmallows
6 cups rice krispie cereal
1 teaspoon vanilla
pinch of salt (plus extra for sprinkling/spilling)
1/4 cup champagne
directions
In a large pot (larger that you think you need because you'll have to stir in the cereal), melt and brown the stick of butter, stirring frequently.  The butter will foam and smell nutty and when you see the brown specks appear, take it off the heat.
Add in your marshmallows and stir stir stir to melt.  If the heat from the butter isn't melting them on their own, add the pot back to low heat. Whisk away until combined and then add in your vanilla, salt, and champagne.
Stir in your cereal and move quickly because it gets sticky and starts to set up.  Press the mixture into a buttered 8×8 inch pan (disposable works great here) and press it all down until it's flat on top.  You can use a piece of parchment to help with this if the mixture is too hot to touch by hand.
Sprinkle with some classy pink sea salt (or literally whatever you have) and let cool.  Cut into squares and serve.
Enjoy : )