I loooove valentine's day.  I don't care an ounce that it's a hallmark holiday.  I'm drawn to anything that encourages sugar, flowers, love, millennial pink, gifts, weeknight champagne, etc.  In 6th grade I wore cargo shorts and a baseball hat every day to school and I got 14 carnations from various friends and crushes on valentine's day.  To be clear, I also gifted a lot of carnations and intricately folded notes written in jelly pen.
I think about that a lot as maybe the time where I peaked in my youth.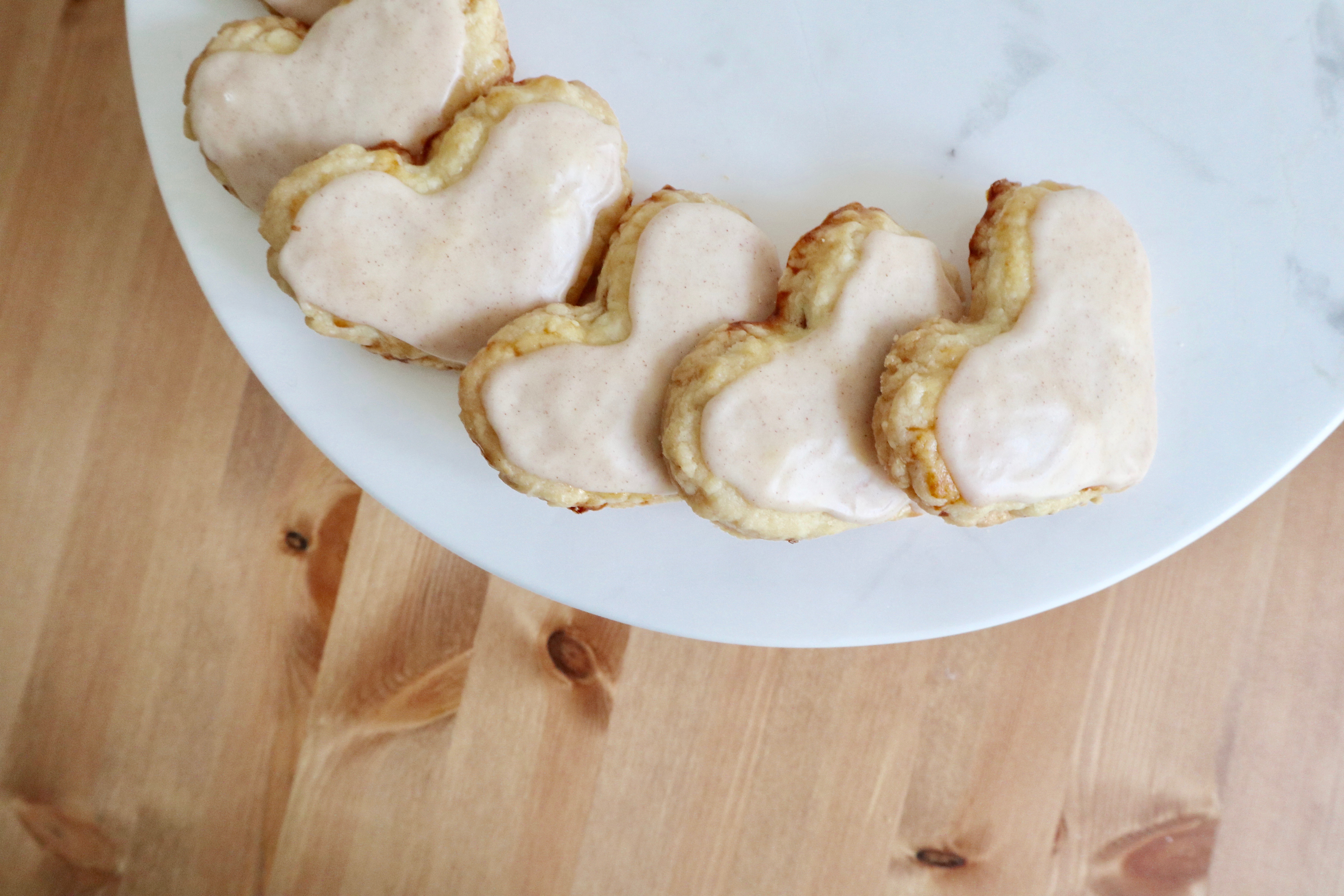 Present day, I am equally into spreading the love and the best way I know how is to give people butter and sugar in it's cutest form.  Enter heart shaped pop tarts.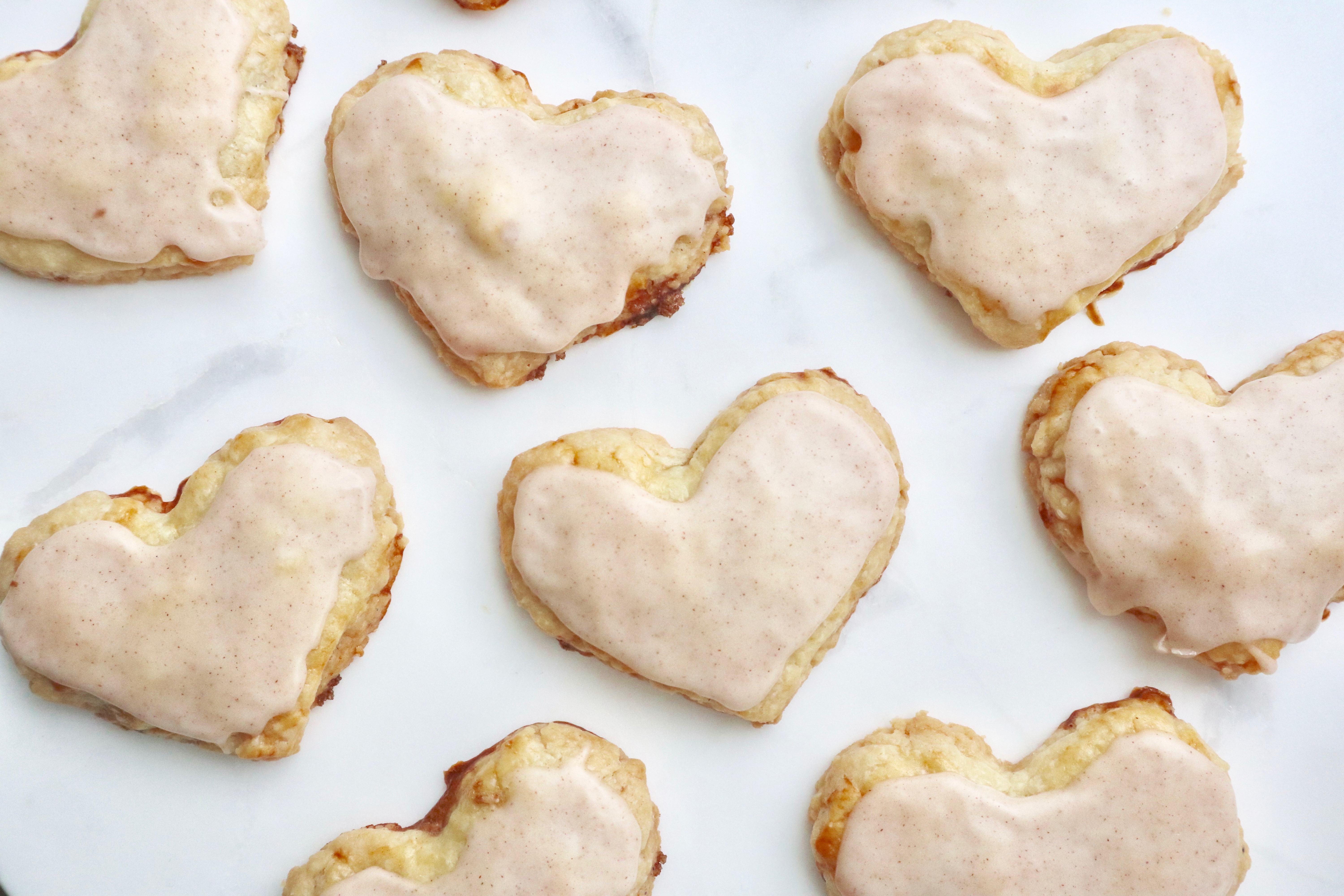 These are super simple to make and just crush it in the nostalgia department.  When it comes to real pop tarts I'm a strawberry frosted gal through and through but in their homemade form, brown sugar with a little ginger really hits home.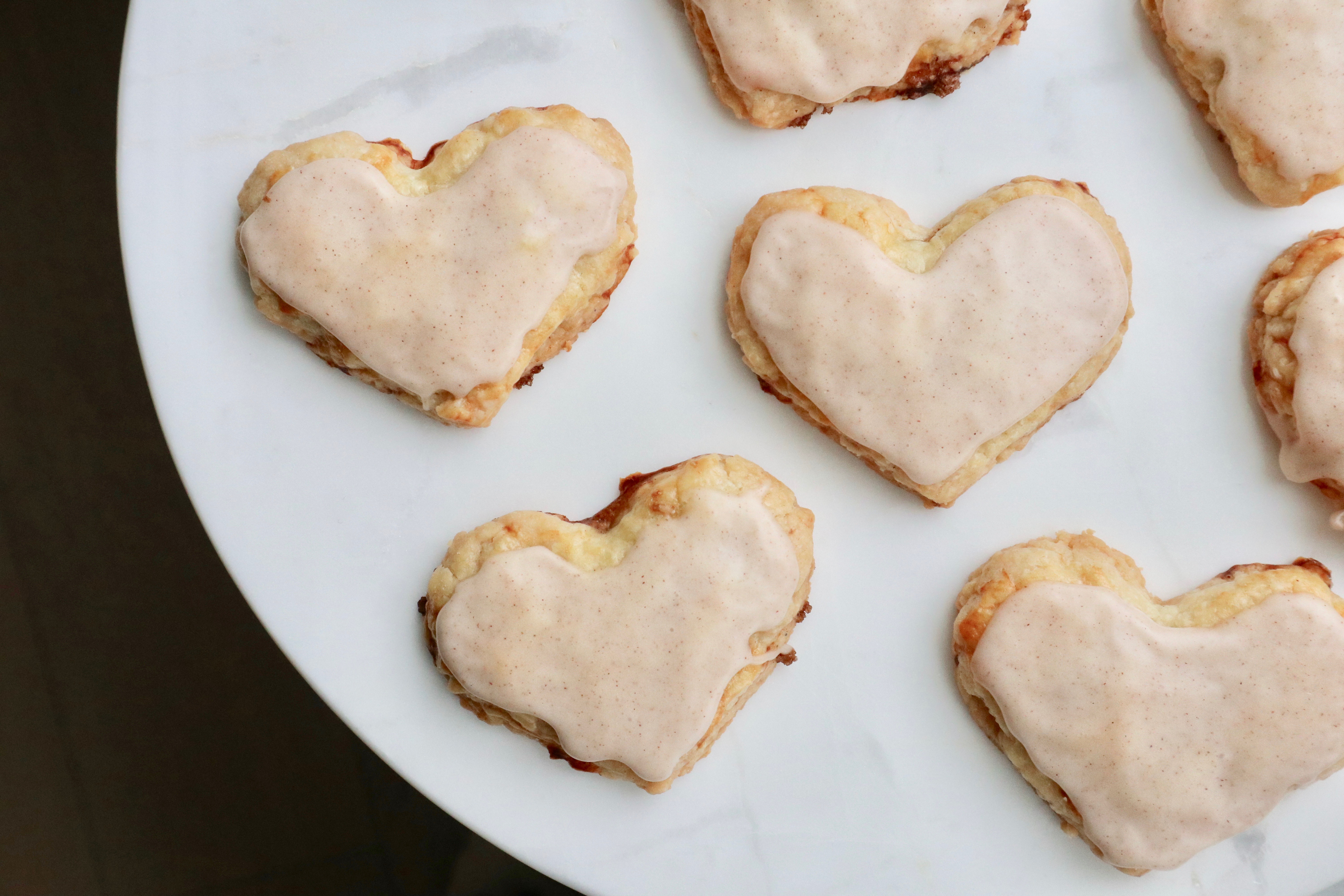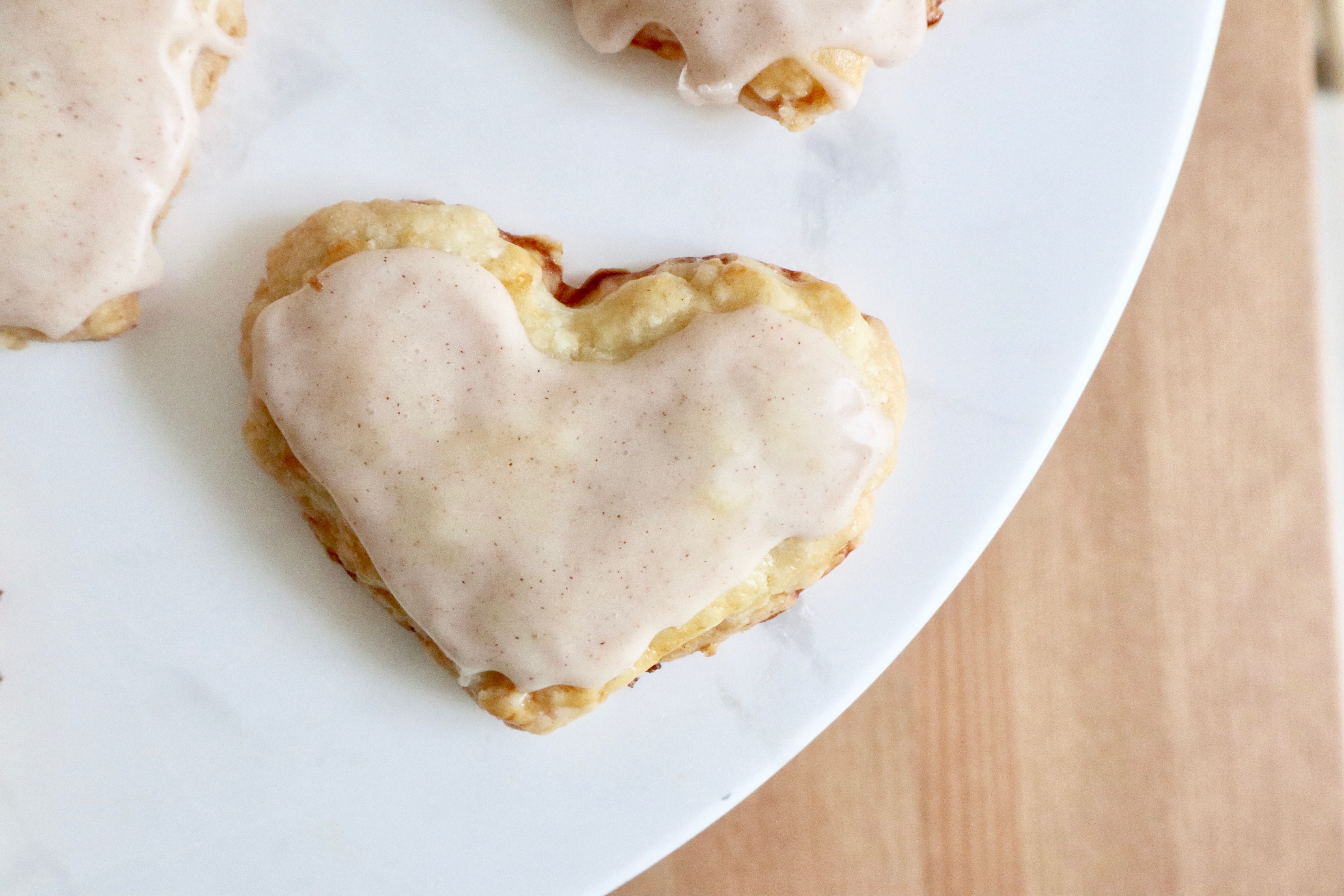 I went the ready made pie crust route here because I had already baked six things this week and was trying to honor my sanity.  The trader joe's brand is SUCH a good store bought option, though it cracks like a motherf*cker when you unroll it so you're going to have to accept pressing the pieces together again.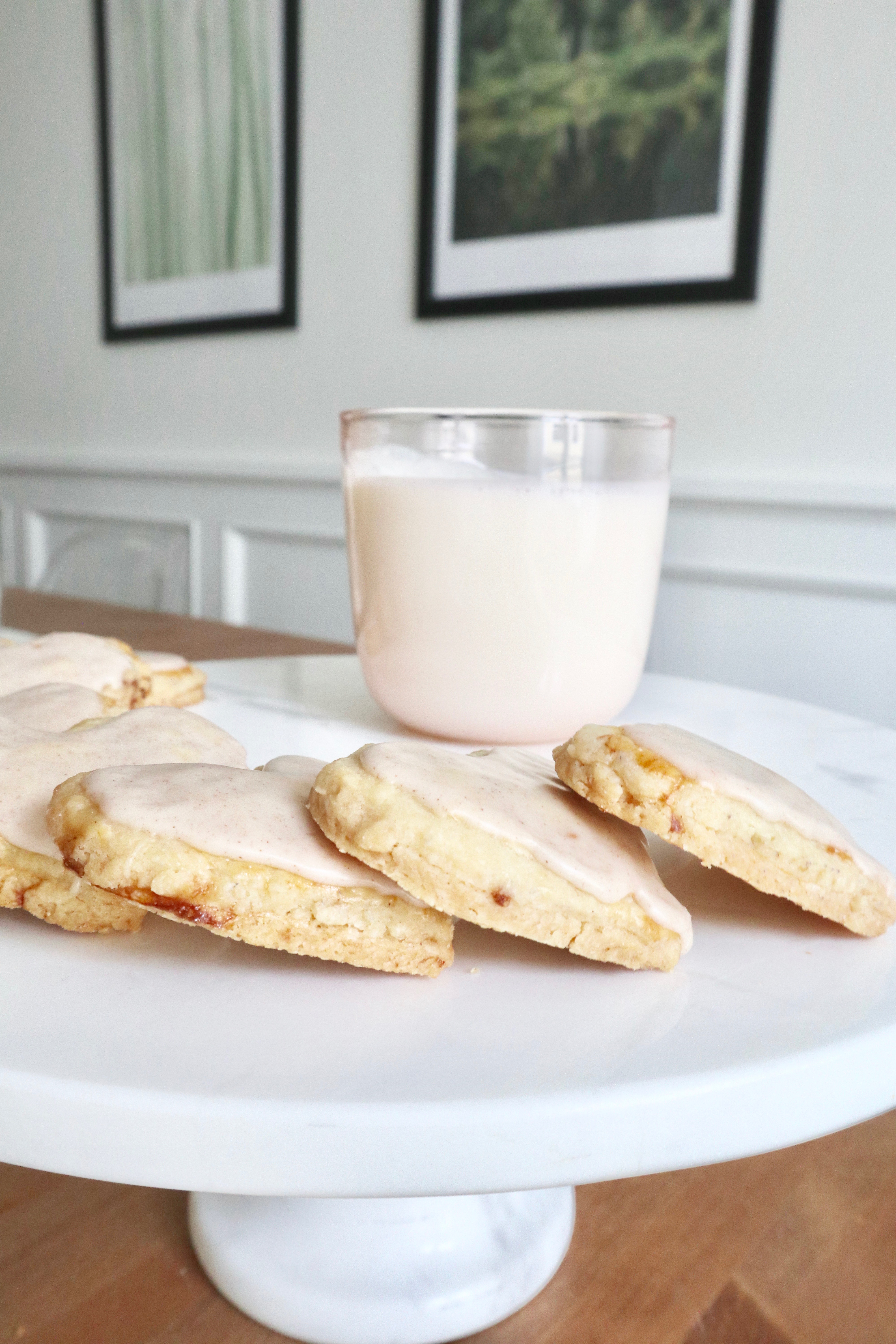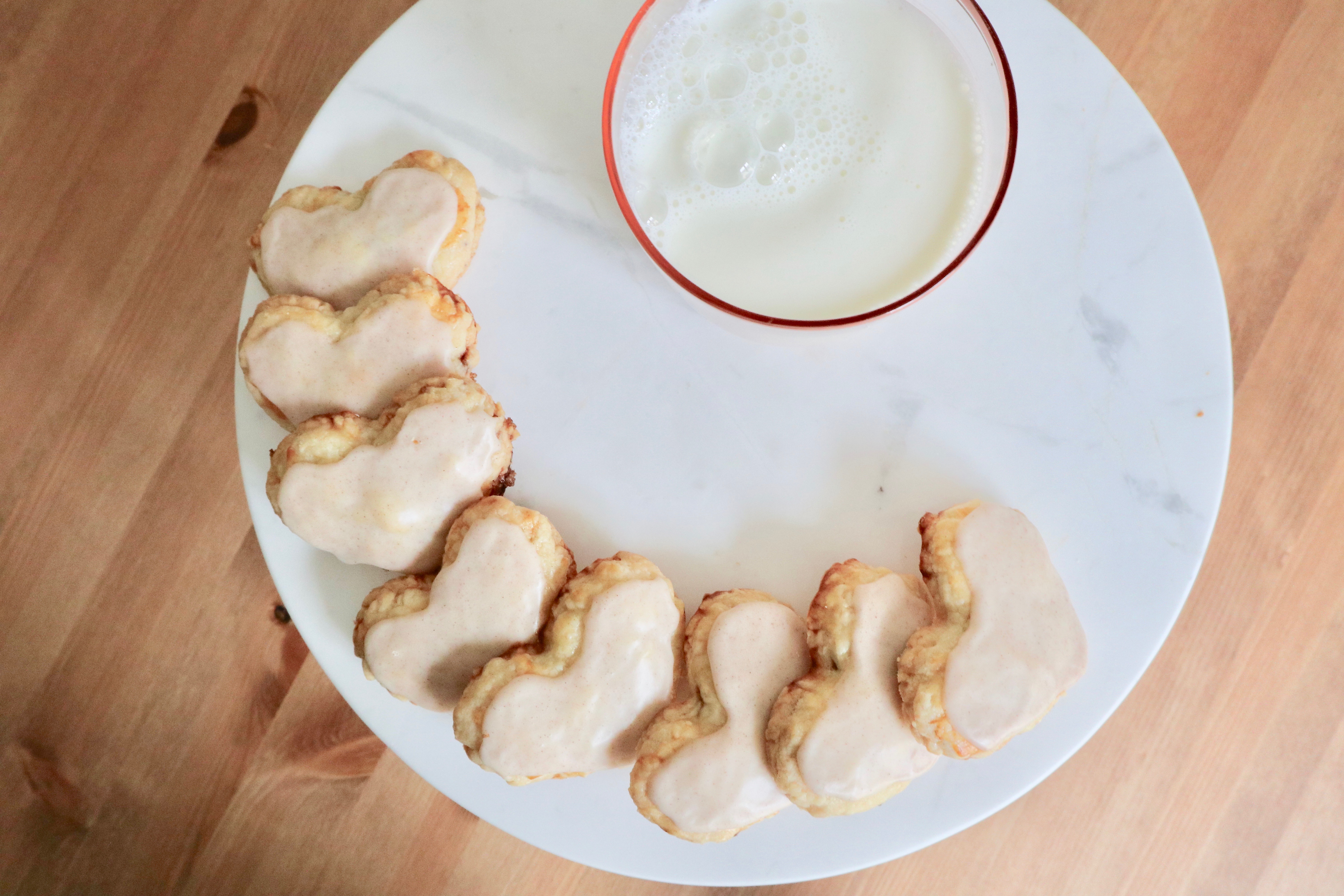 I'm on a serious rainbow of feelings these days (see my birthday post for proof) so here are some things I am loving right now.
– an extremely enthusiastic and invested text chain I have going with my cousins about the olympics
– ginger turmeric tea from trader joe's
– starting a (slow moving) book club with co-workers
– the mouth feelings podcast started by Ty Burrell
– anything and everything to do with my family as I'm just feeling like a real super fan of them right now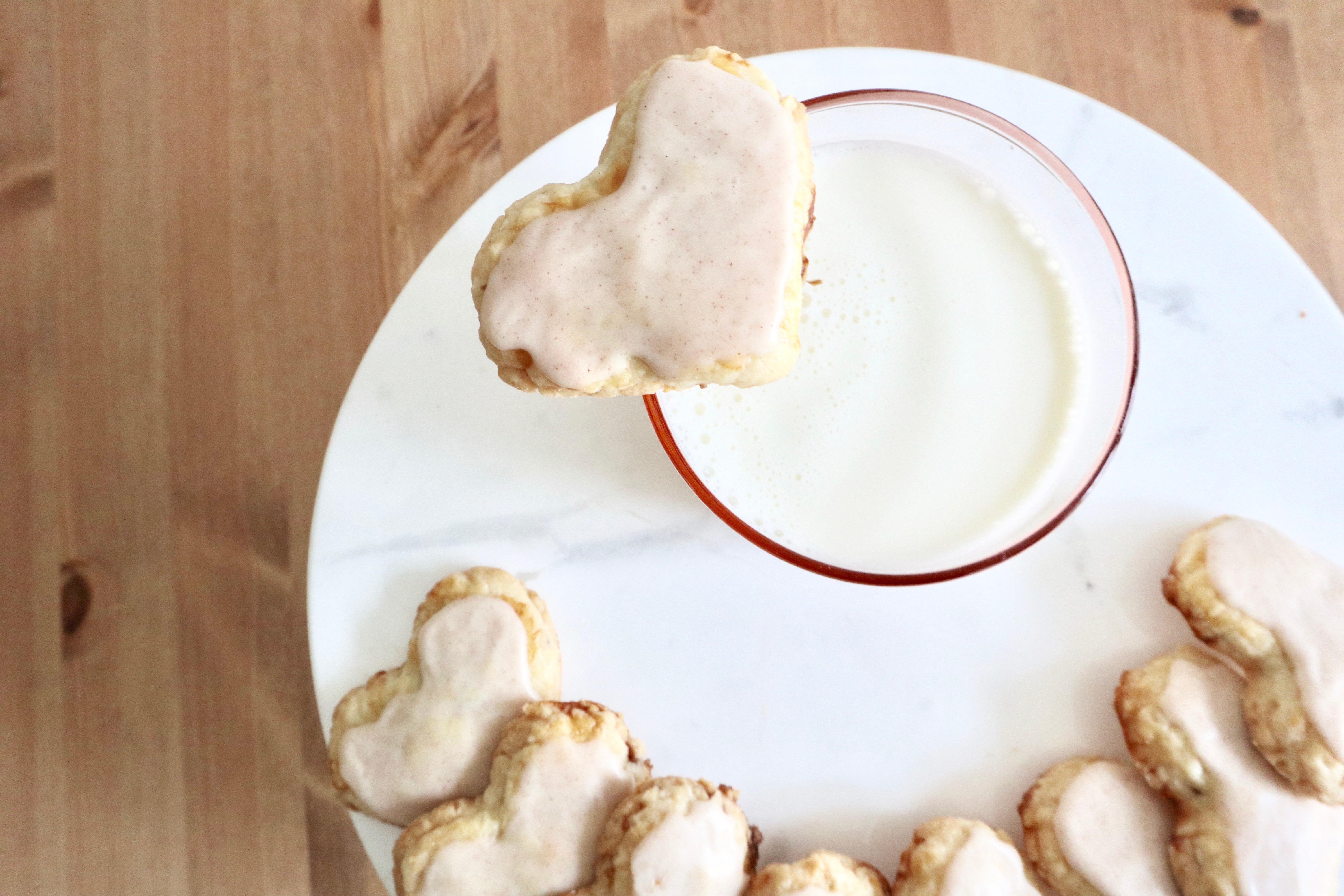 Finally, looking at these makes me so happy that I forget I spilled powdered sugar all over my kitchen floor half way through this process.  That's true love.
brown sugar ginger pop tarts
(recipe adapted from sally's baking addiction)
pop tart
1 roll of trader joe's frozen pie crust, thawed
1/2 cup brown sugar
2 teaspoons cinnamon
1 tablespoon flour
1-2 tablespoons of finely diced candied ginger
1 egg plus a splash of milk (for an egg wash)
brown sugar glaze
3/4 cup powdered sugar
1 tablespoon of milk
1/2 teaspoon cinnamon
directions
Preheat your oven to 350 and line a baking sheet with parchment paper.  Patch back together your pie crust that has inevitably cracked when you unroll it.
Stamp out with a cookie cutter or cut out with a homemade stencil, 24 heart shapes (to make a dozen pop tarts.)  You can obviously use any shape you want here and just roll the scraps together as you need them.  I found it was easiest to do this all on a piece of wax paper or parchment, so you aren't trying to scrape small shapes off the countertop alone.
Place your "bottom" pie crust cut outs about an inch apart on your baking sheet and pop into the freezer for a few minutes while you mix together the filling.  Whisk your egg and splash of milk together in a small bowl for the egg wash.  In a medium bowl, whisk together your brown sugar, cinnamon, and flour – leaving your chopped ginger aside for now.  I find if you mixed the candied ginger in the filling, it can clump together a bit.
Take your baking tray out of the freezer and brush some of the egg wash onto each crust.  Add about a 1/2 teaspoon of filling to each crust (or more if you have larger shapes.)  Sprinkle your diced candied ginger over each tart, using as much or as little as your ginger tastebuds want.  Lay your crust "tops" onto each pop tart, pressing the edges together to seal in the filling.  Pop back into the freezer for 5 minutes to firm up.
Right before baking, brush more egg wash on the top of your pop tarts and then poke a few holes into each pastry.  Bake for 20 minutes or until the pop tart looks golden brown around the edges.  Cool fully on a baking rack.
When your pop tarts have cooled, whisk together your powdered sugar, milk, and cinnamon.  Adjust the amount of milk and sugar as necessary to get a thick glaze that won't pool off the pop tart as soon as you spoon it on.
Glaze each pop tart generously and let set for a few minutes.
Enjoy!