This weekend, we got chocolate wasted. Friday afternoon, I stopped at target on my way home from work and 3 bags of chocolate chips, 1 tub of cocoa powder, and a family sized shaker of chocolate sprinkles later – we were in business. For the sake of transparency I also bought 2 types of starburst jellybeans and a candle.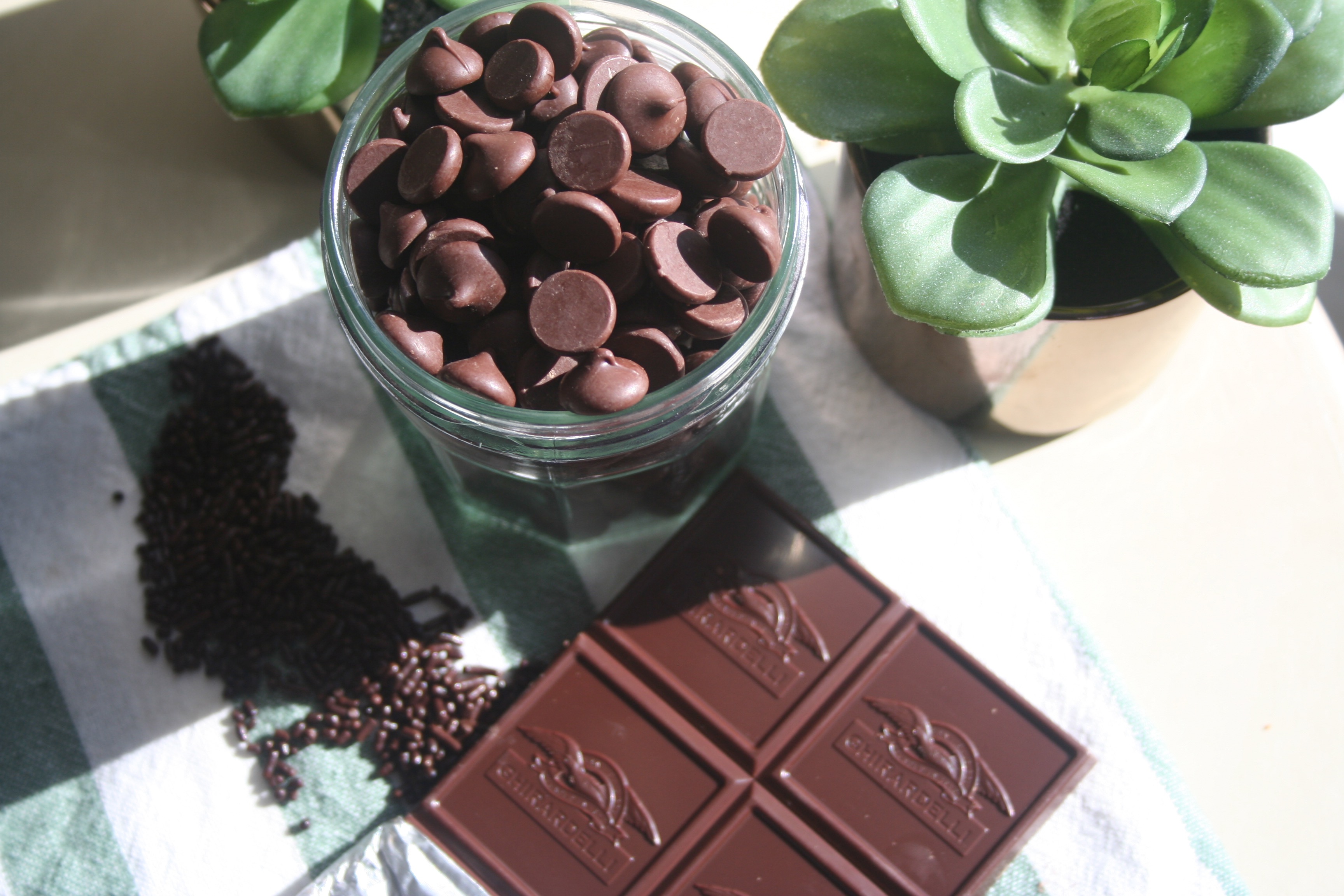 The funny thing is, none of the abovementioned items were for this cake. The chocolate was all for a batch of cookies that needed to chill in the fridge overnight for a party I was going to Saturday. However, as it turns out, I am extremely susceptible to advertising. I was scrolling through my instagram feed and Deb from smitten kitchen posted a picture of her everyday chocolate cake. Needless to say, it all went downhill from there.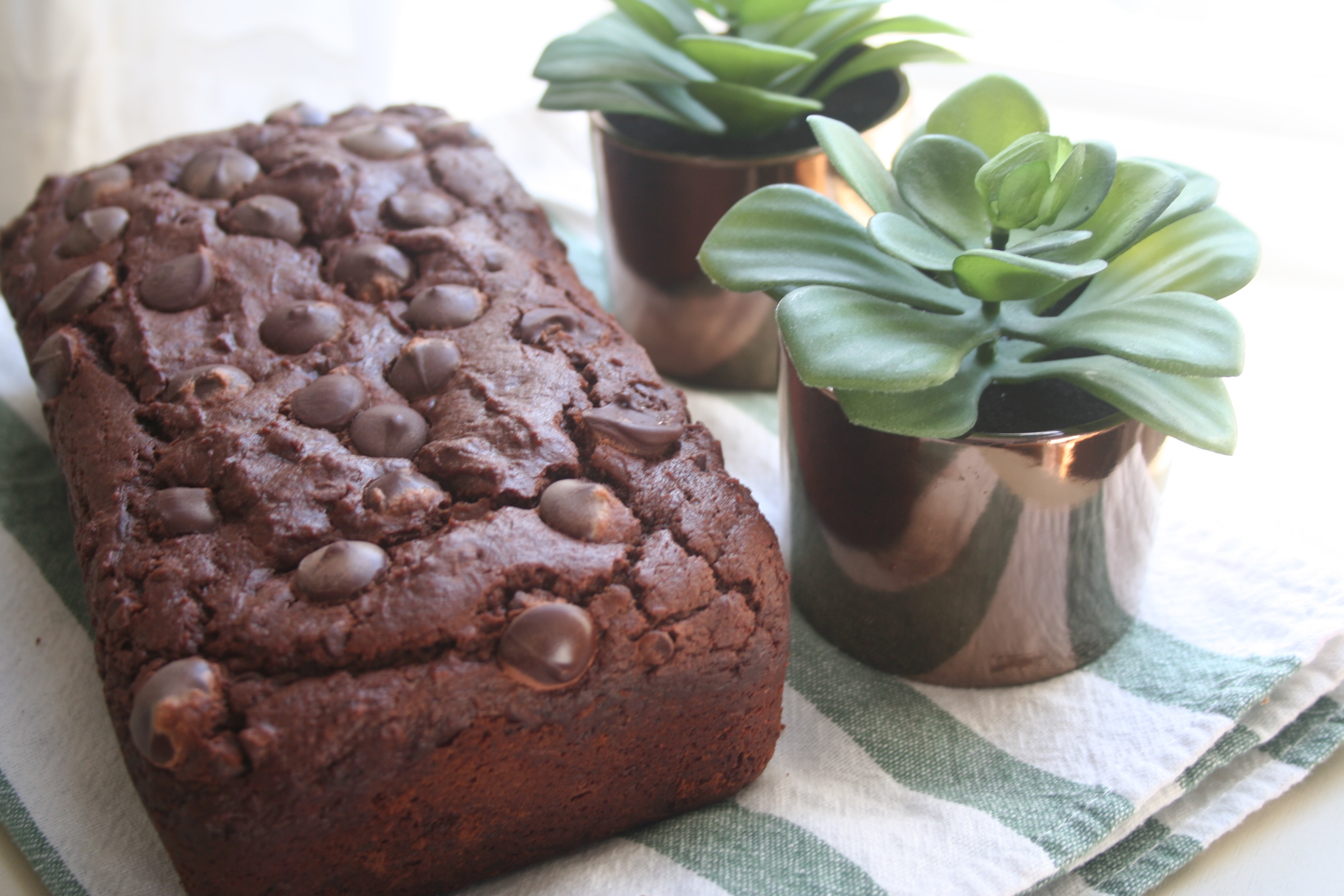 With an entire stand mixer full of dough in the fridge, did I really need to also make a chocolate loaf cake? Do I pretend leggings are real pants? Am I hundreds of thousands of dollars in graduate school debt?
Yes.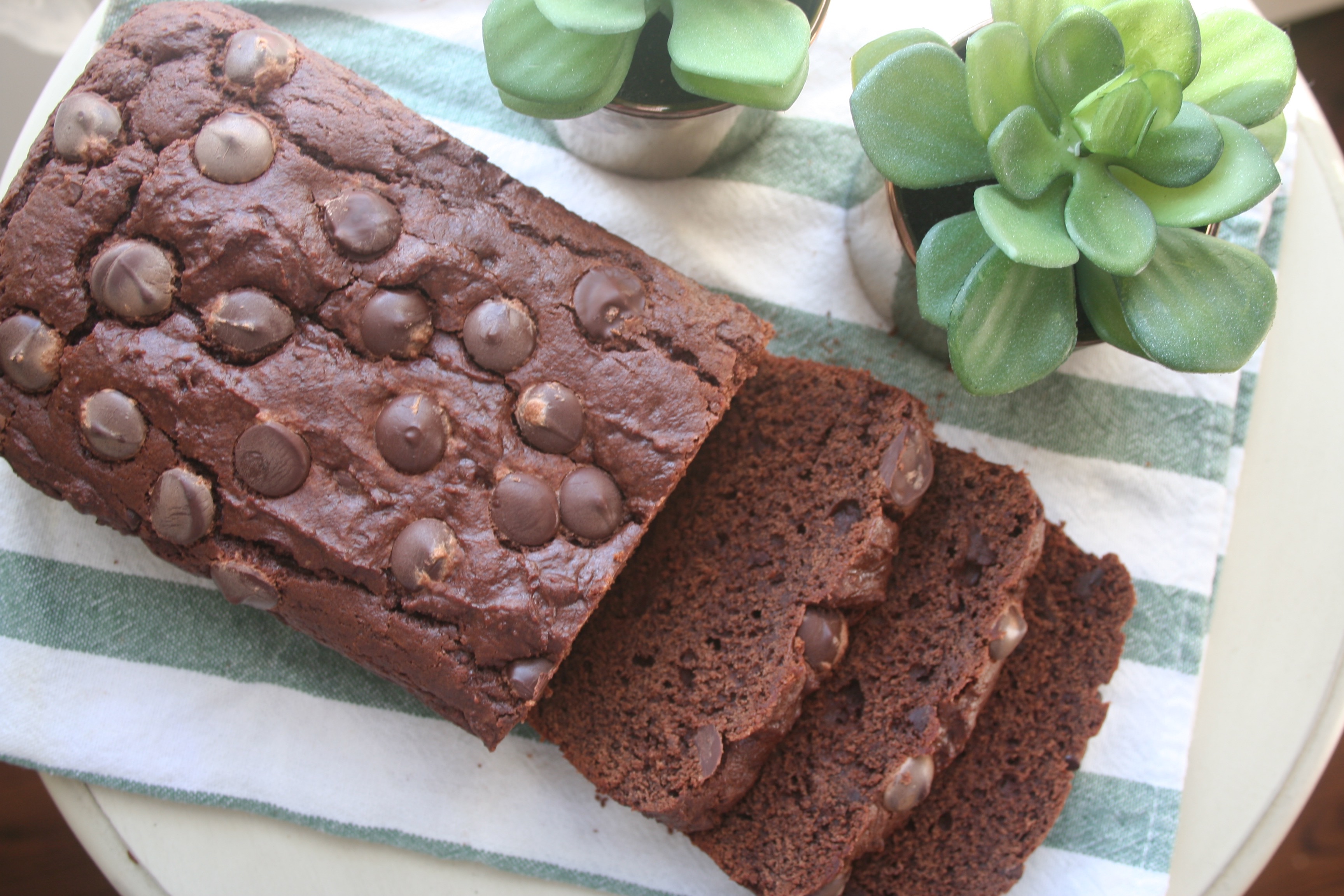 In my defense, my sister was visiting for the night from New York City.  What kind of person would I be if I made her watch me make a batch of cookies, only to find they couldn't even be baked and eaten until tomorrow?  So I did the altruistic thing and made an impromptu chocolate cake.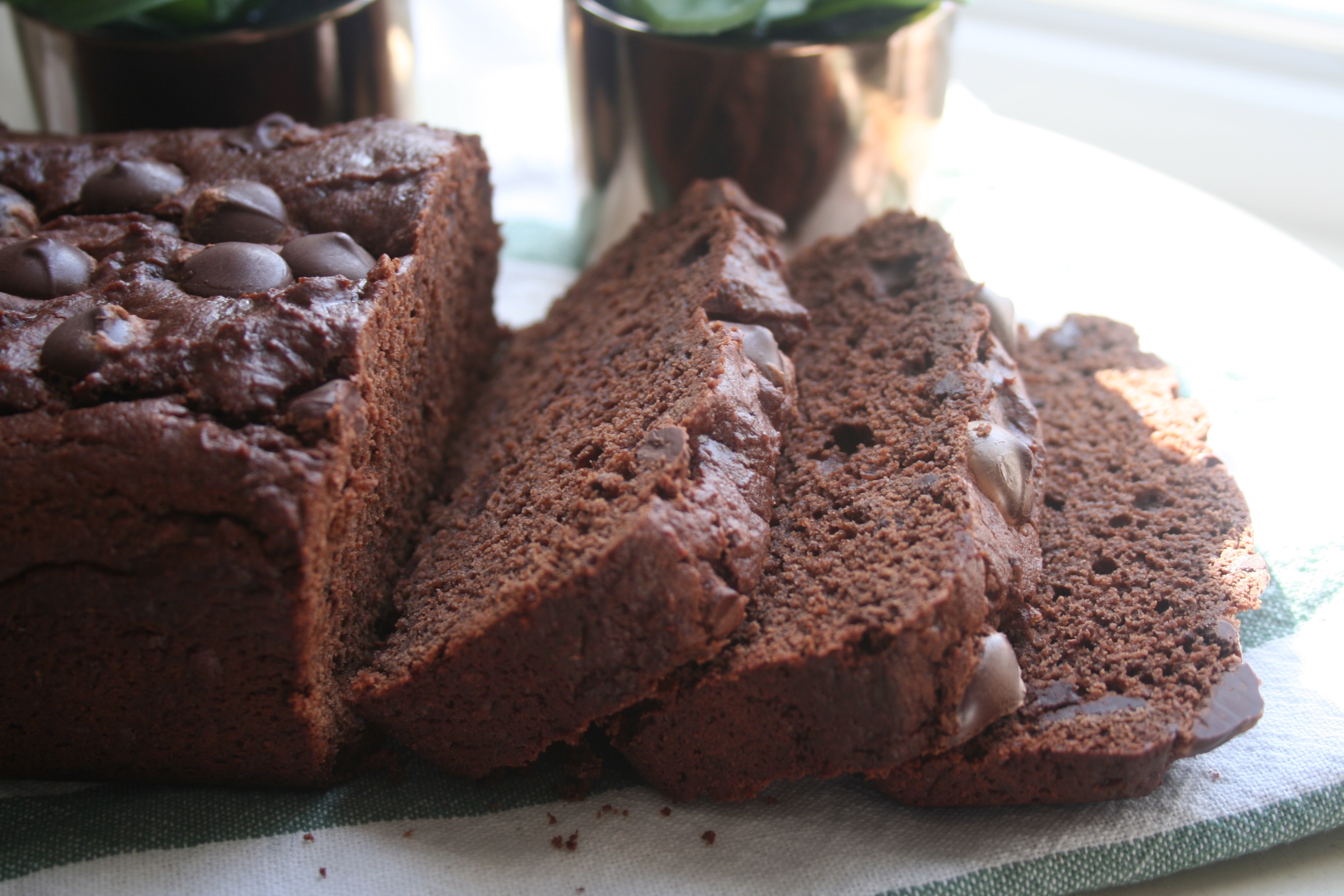 I didn't have all of the ingredients so I played around with the recipe a bit. I added yogurt instead of buttermilk and threw in a few handfuls of both mini and jumbo chocolate chips. I'm happy with both decisions. The mini chocolate chips sort of disappear into the cake, making the overall texture and taste more indulgent. This cake is dense with chocolate flavor and pairs extremely well with ice cream or whipped cream. Or you can be like me and eat it standing up for breakfast.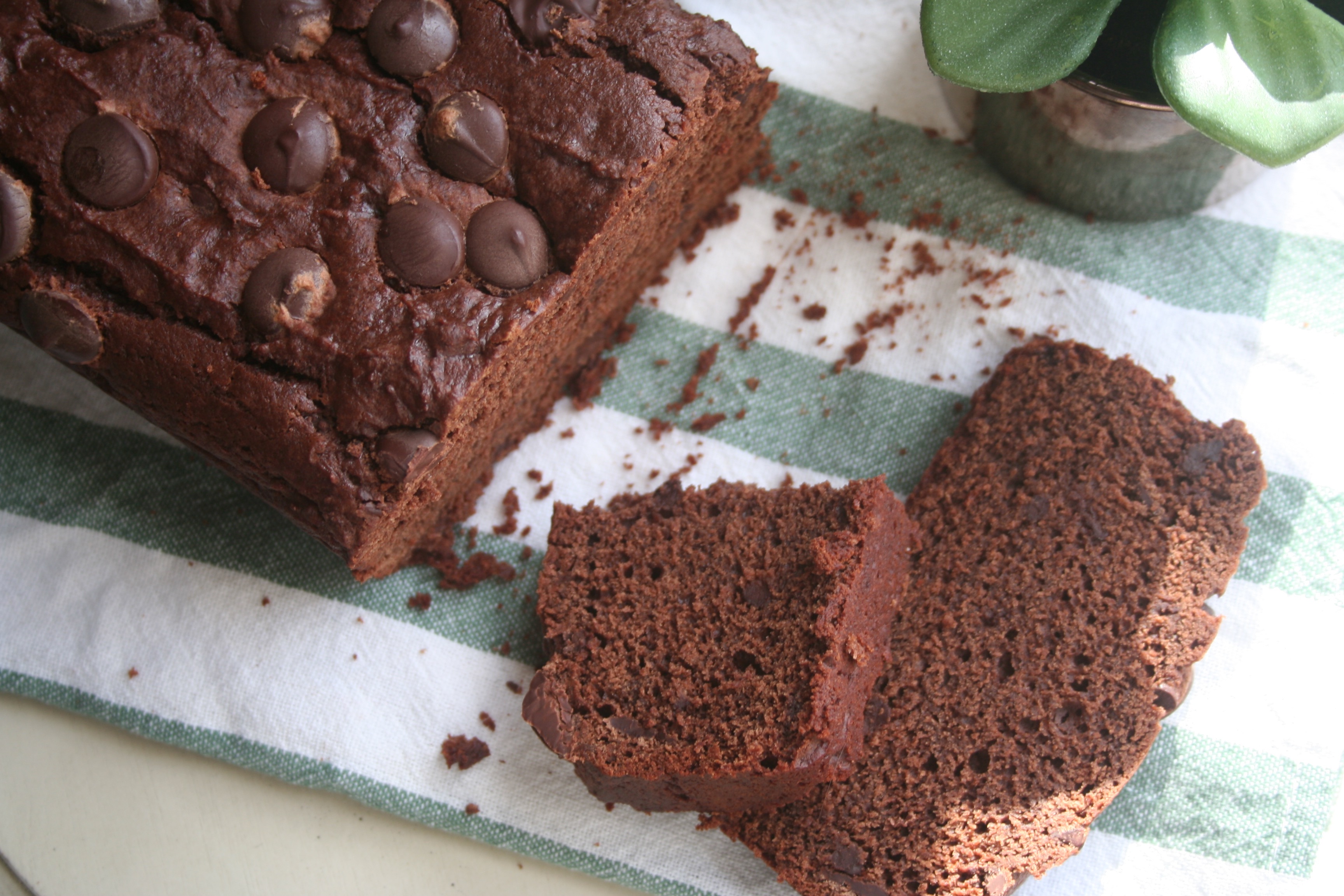 In my opinion, if you're not taste testing while photographing, you're doing it wrong.
Chocolate Loaf Cake
(adapted from Smitten Kitchen)
1/2 cup unsalted butter, softened
1 cup firmly packed brown sugar (I used dark but light works too)
1/2 cup granulated sugar
1 egg, room temperature
¾ cup yogurt (I used Greek)
¼ cup water
1 teaspoon vanilla extract
1 1/2 cups flour
3/4 cup cocoa powder
1/2 teaspoon baking soda
1/4 teaspoon salt
½ cup mini chocolate chips
1 handful large chocolate chips
Directions
Preheat the oven to 325 degrees and butter or grease a loaf pan.  Cream the butter on medium speed until smooth and then blend in the sugar until fluffy (about three minutes).  Add the egg and vanilla and beat well. In a separate smaller bowl, whisk together the yogurt and water.  The idea is to have a full cup of liquid so depending on the thickness of your yogurt, adjust accordingly.  Once you have that combined, mix it into the rest of the batter until combined.
Sift together the flour, cocoa powder, baking soda, and salt right into your mixing bowl.  Fold the batter together with a spoon but don't over-mix.  Finally, fold in both kinds of chocolate chips.
Pour batter into your loaf pan and spread it out evenly (batter may be thick depending on your yogurt).  Bake for 60 minutes until a toothpick inserted into the center comes out clean or the top of the loaf springs back to the touch.
Enjoy!