Nothing says summer like a cookie traditionally sold in February!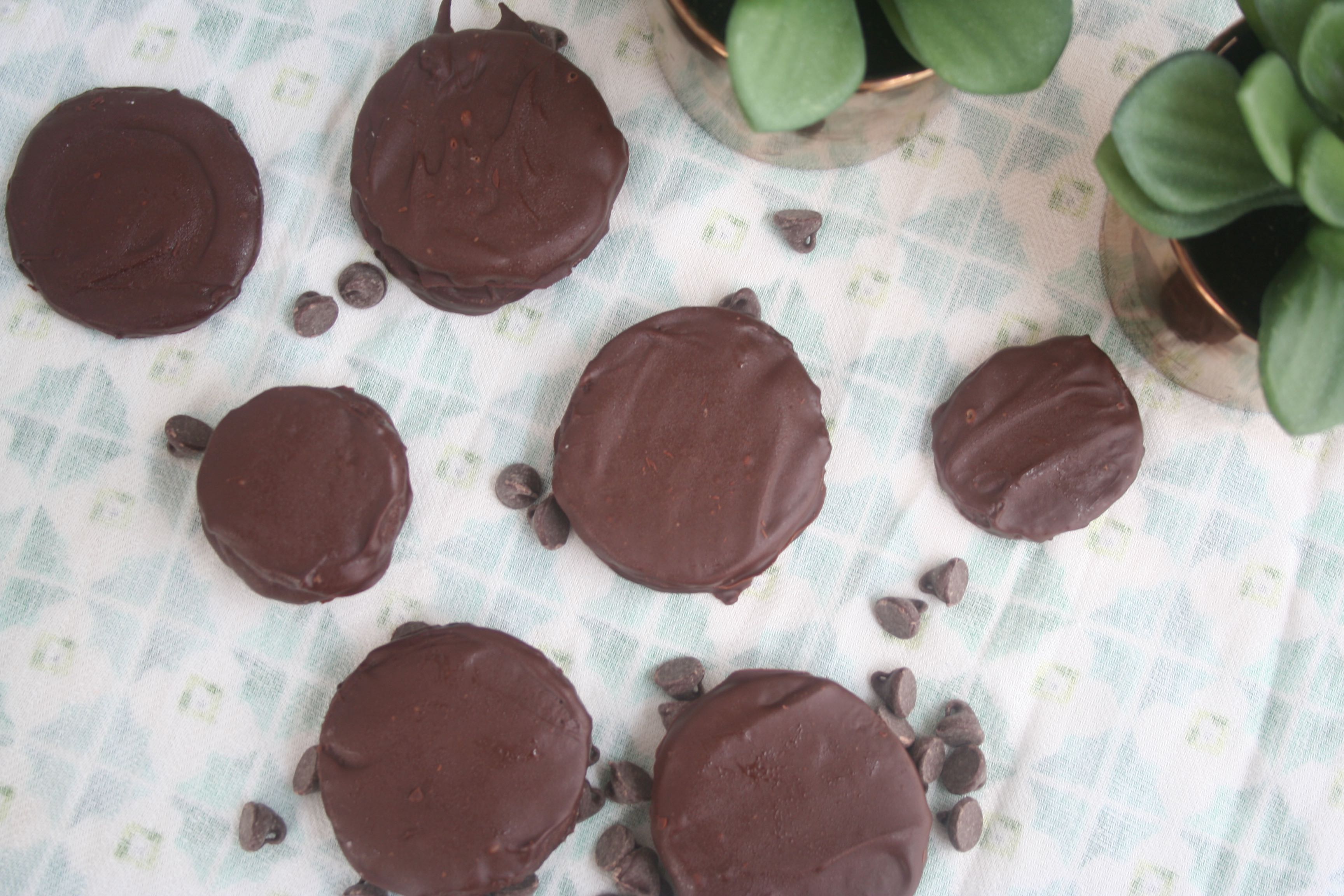 Anyone that knows me, knows that I enjoy my desserts straight from the refrigerator or freezer. For me, a cold slice of cake or brownie beats one heated up any day. Most people strongly disagree with my stance on this but for some reason, thin mints appears to be the great exception.
Maybe it's the cool mint flavor that lends itself to colder snacking temperatures. I'm sure that's scientifically solid.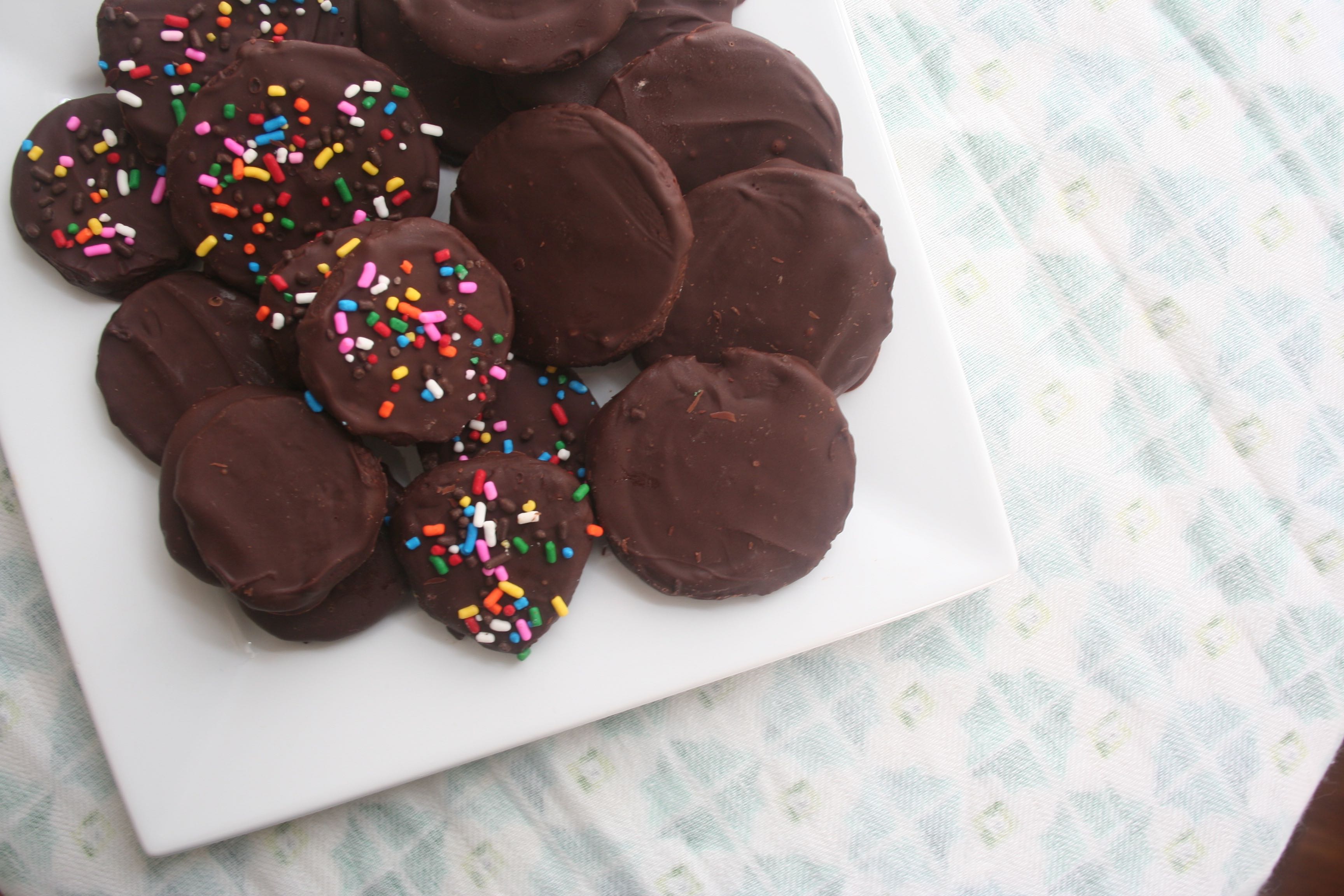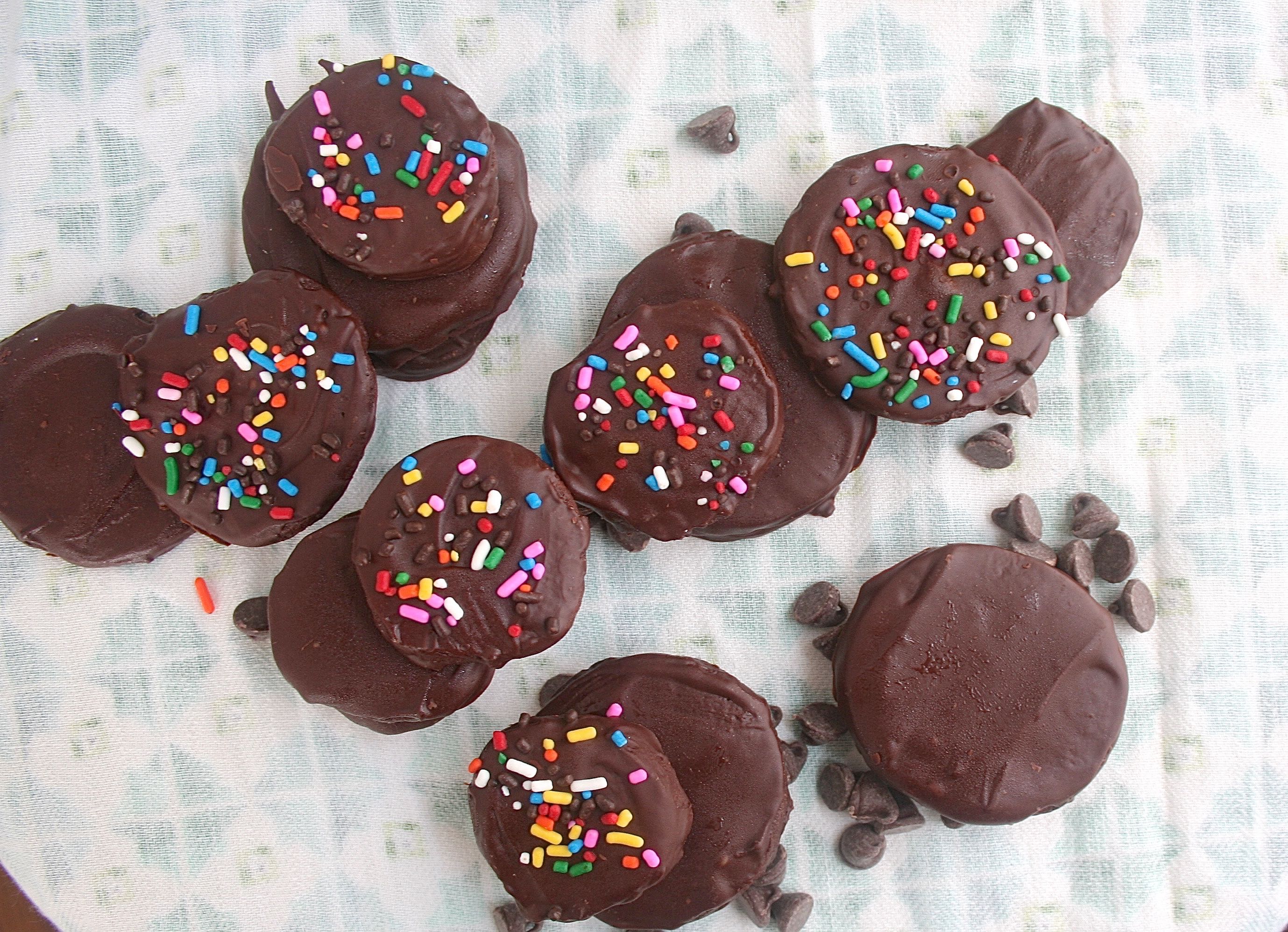 I've never actually been a girl scout but I was a "brownie" for a year. A season? A month? It was 20 years ago and my grasp of time wasn't stellar then.
Either way, my best friend Jenn had done it the year before and I had a case of first grade FOMO. They gave you a booklet of all the prizes you could win if you sold enough cookies and I had my heart set on a koala bear stuffed animal that turned itself inside out to be a globe.
Of course I quickly realized that being a brownie meant living my worst nightmare. Walking around the neighborhood and interrupting stranger's lives to try and sell them something? I'm pretty sure I had an out of body experience when I accidentally interrupted a family's Friday night Shabbat dinner and they scolded me for ringing door bells on a Friday evening.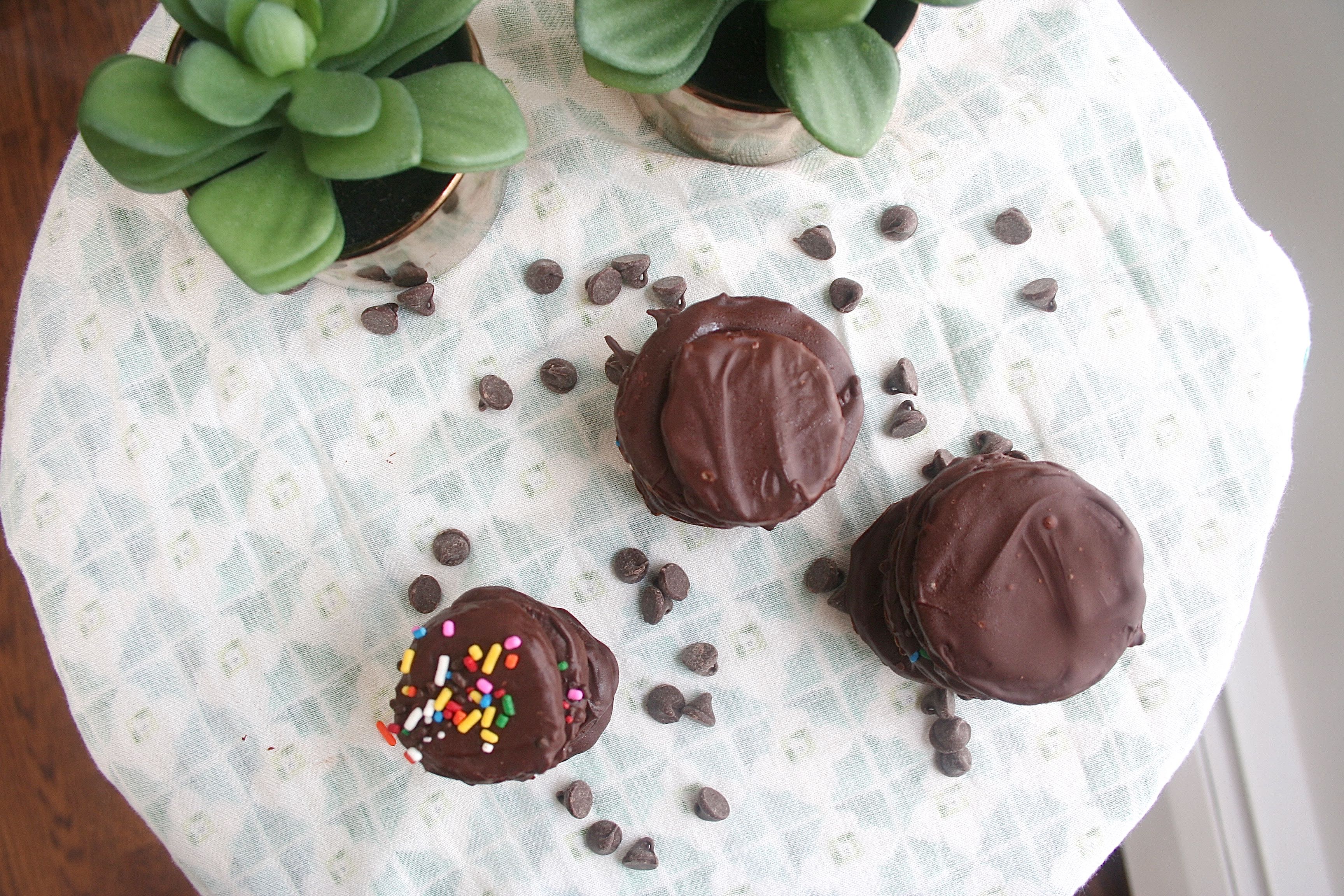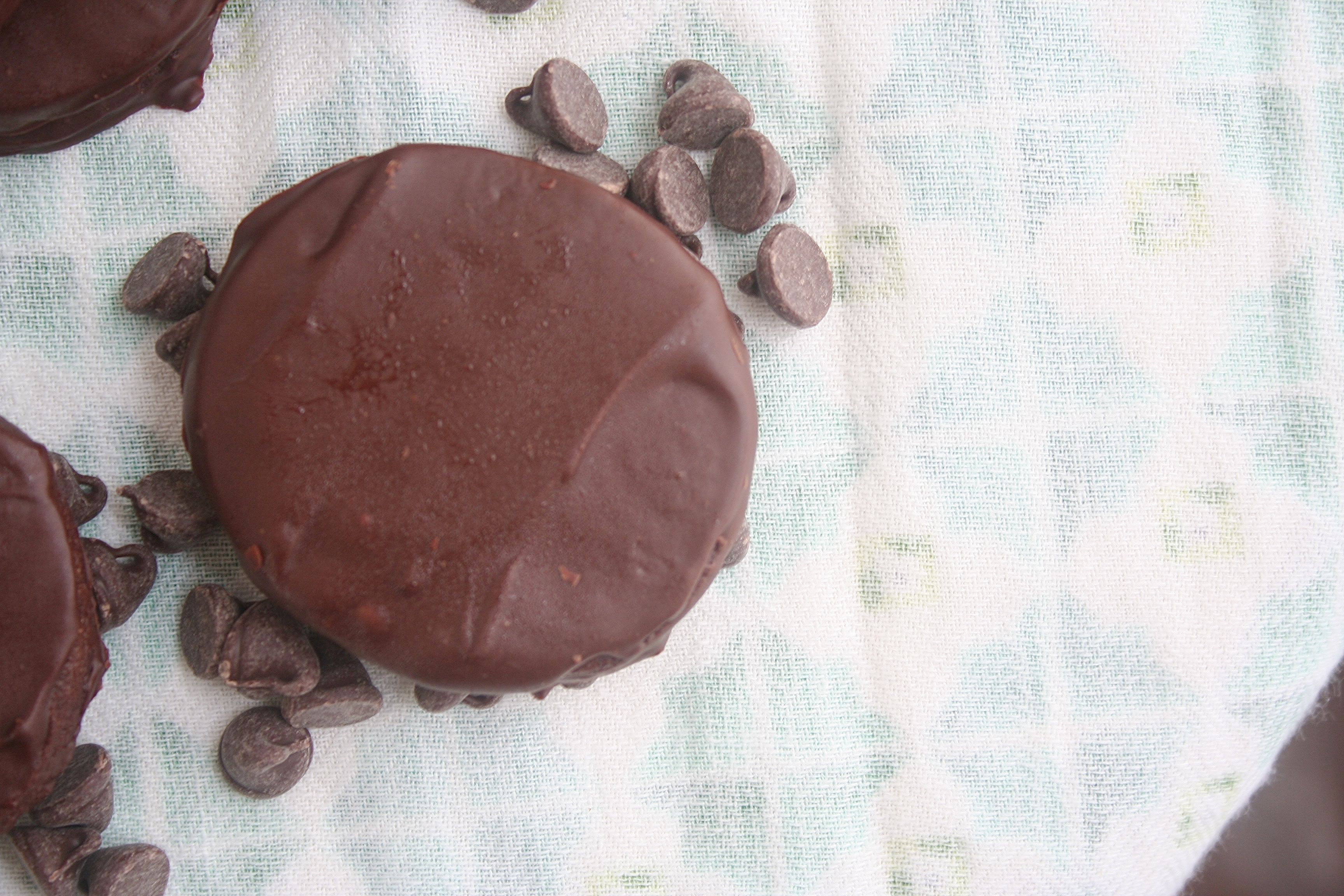 In the end, my mom ended up putting a picture of me next to a sign up sheet for cookies at the front desk in her office and I made bank. And I by bank I mean I had enough points to earn the fist-sized stuffed animal that never really successfully turned itself into a globe.
I did not return to the brownies the following cookie season.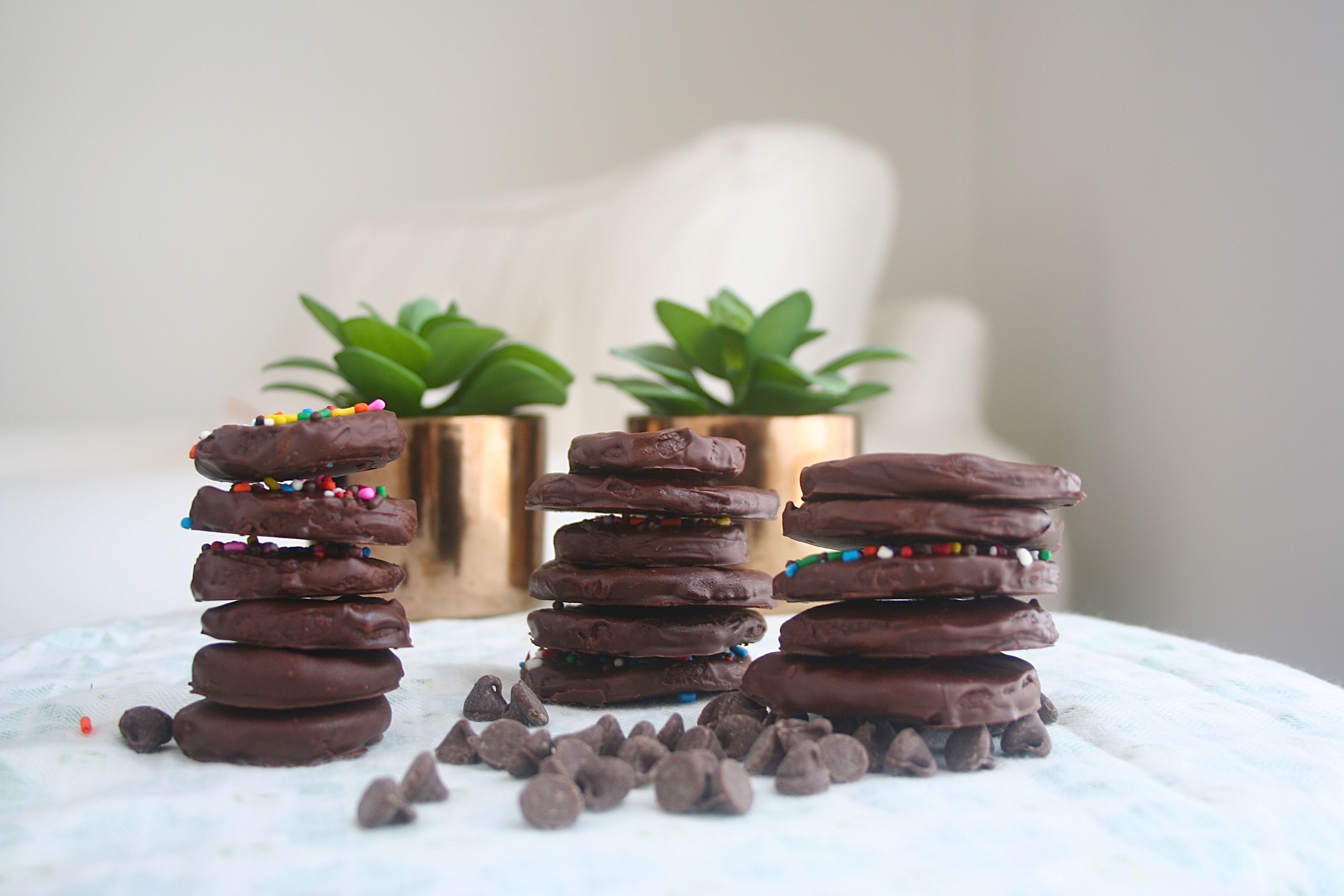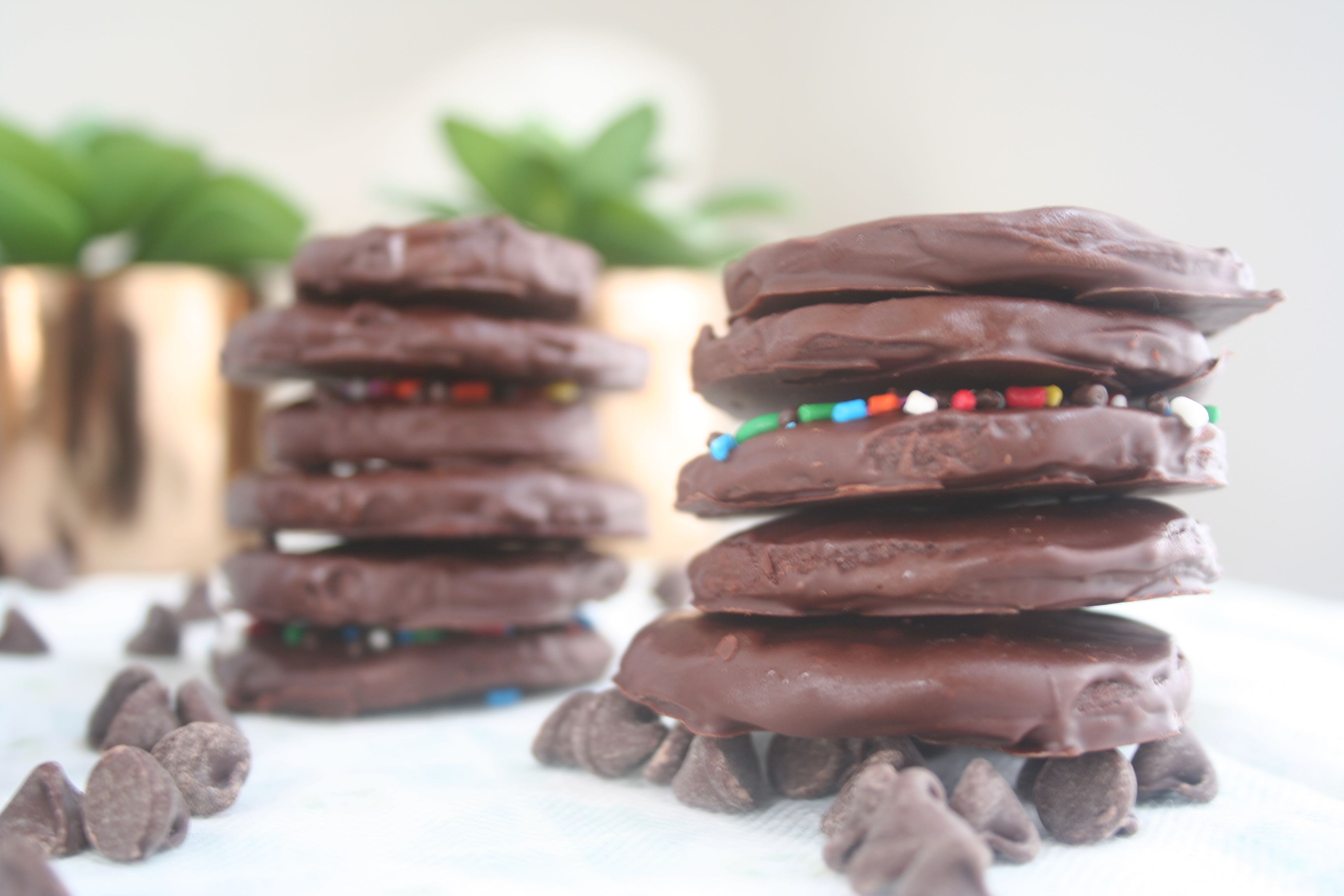 Thankfully, I'm now an adult who can interrupt my own life with cookies (and I welcome it). These really do taste similar to, but so much better than the original cookies. The crispy chocolate shortbread cookie is dipped in a much more satisfying layer of cool peppermint chocolate.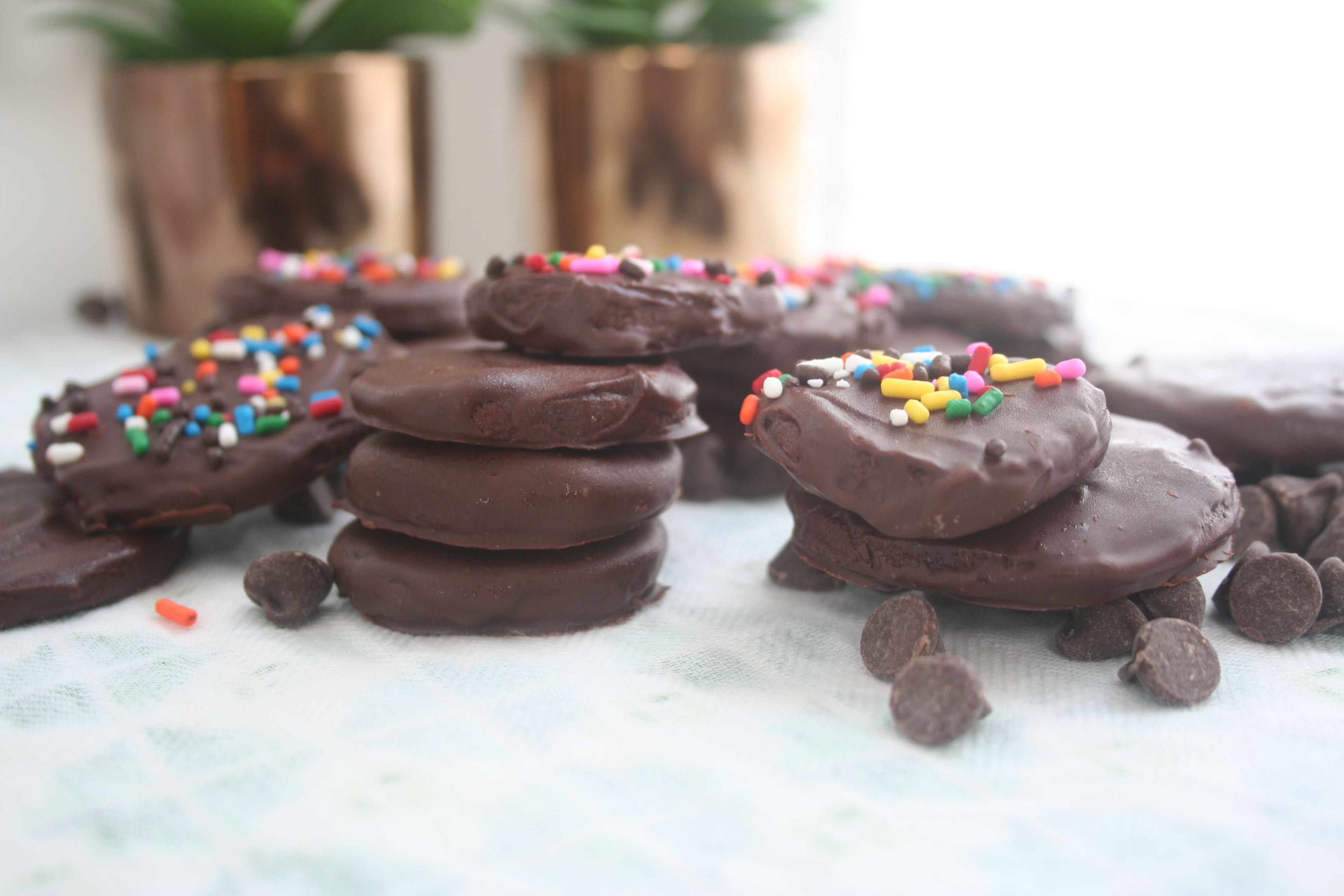 Fair warning: if these cookies had a slogan it would be "melt in your mouth and most definitely also in your hand". I'd store them in the fridge or freezer and enjoy them cold.
Chocolate Mint Cookies
(recipe from Sally's Baking Addiction)
Cookies
3/4 cup unsalted butter, softened
1 cup granulated sugar
1 egg, room temperature
1 teaspoon vanilla
1/4 teaspoon peppermint extract (not mint, go with peppermint here)
3/4 cup unsweetened cocoa powder
1 teaspoon baking powder
1/8 teaspoon salt
Chocolate Coating
14 oz good quality, semi-sweet chocolate, chopped
1/2 teaspoon vegetable oil
1/4 teaspoon peppermint extract
Directions
Using a stand or hand mixer, beat the butter until smooth (about 1 minute) and then beat in the sugar until the mixture is light and fluffy.  Next, beat in the egg, vanilla, and peppermint extract, scraping down the sides of the bowl as needed.
In a medium sized bowl, sift together the flour, cocoa powder, baking powder, and salt.  Slowly mix these into the wet mixture on low speed to avoid a cocoa cloud in your kitchen.
Divide the dough into two equal parts and roll each into a log about 2 inches in diameter.  Wrap the logs in parchment and chill in the fridge for at least one hour (or covered, up to two days).  You can also decide to roll out each half of the dough and use a 2 inch cookie cutter to cut out the cookies once the dough is chilled.  I don't own cookies cutters and loath the process of re-rolling the dough scraps so I went with the slice and bake approach.
Preheat the oven to 350 degrees about 10 minutes before you are ready to bake the cookies.  You want the dough to stay chilled before baking or it gets very sticky.  Once chilled, slice the logs into cookies and bake on parchment lined cookie sheets for around 8 minutes.
Once the cookies are cooled, melt the chopped chocolate and oil together in either a double boiler or in 20 second increments in the microwave (stirring between each cycle). Once melted, stir in the peppermint extract.
Dip each cookie into the chocolate mixture and lay on parchment paper. I will level with you -this part kind of sucks.  It's messy chaos.  I tried a bunch of methods including balancing two forks like I was playing with devil sticks*.  In the end, I found the easiest method was dipping the cookies by hand (clean hands).  The sprinkles are optional but we were celebrating a few belated birthdays over the weekend so they seemed non-optional to me.
The cookies will set up best in the fridge or freezer and definitely need to be kept cold before serving.
Enjoy!
*anyone else play with these as a kid?  I received 3 sets on the same birthday one year.