There is no logic to what I think will be easy or difficult in terms of baking. If the recipe calls for melted butter, I'm all in. If it doesn't require flour, I assume the recipe essentially bakes itself.
Anything that calls for a stand-mixer feels more high maintenance for me – but if it calls for my food-processor I'm illogically under the impression it's too simple NOT to make.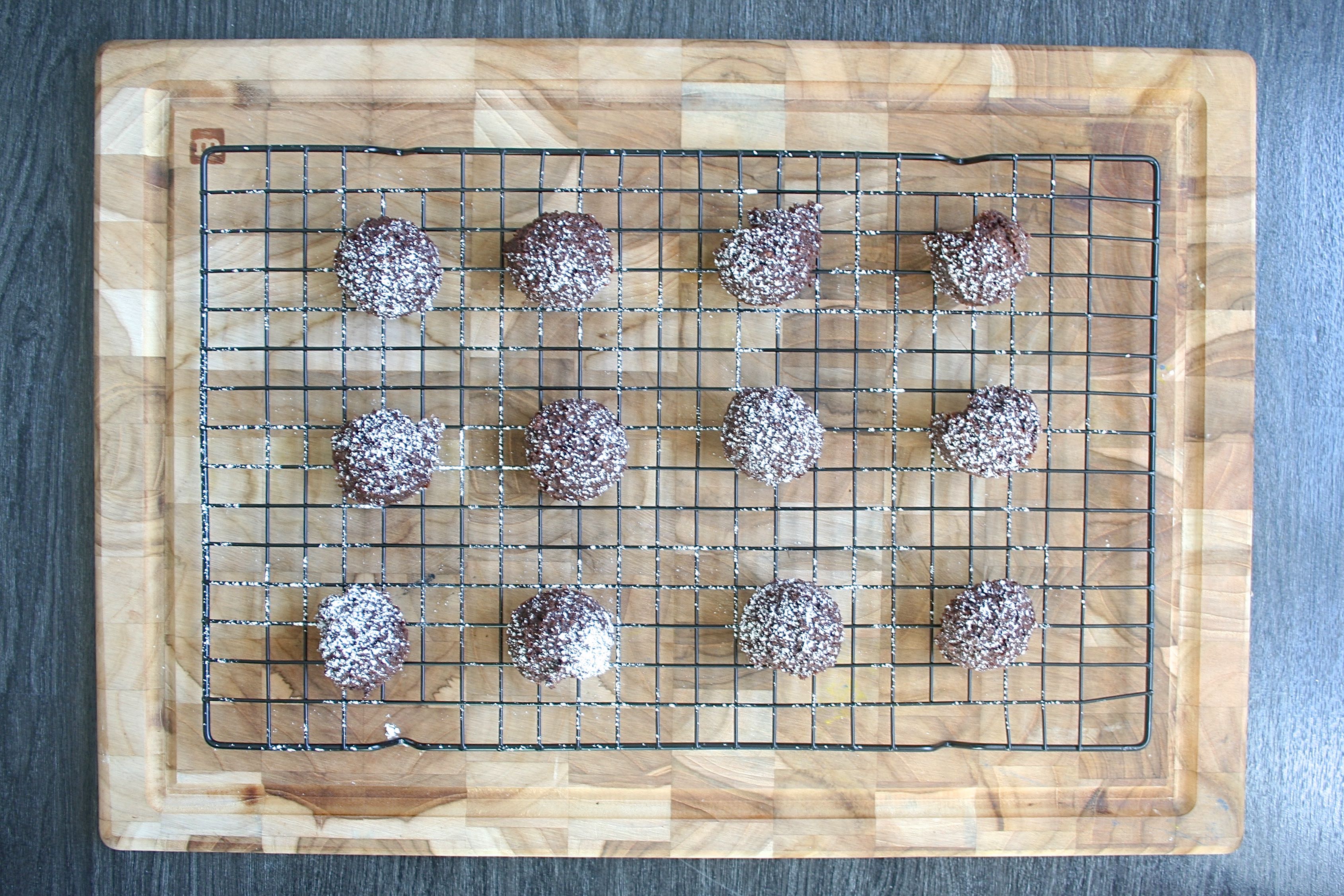 There's also a 100% chance of me making a recipe if someone tells me it tastes like the fudgey insides of a brownie.
Basically there was no way I wasn't making these chocolate macaroons.
I should also note this recipe is from Smitten Kitchen and my devotion to that site knows no bounds.
These macaroons didn't disappoint and if making 3 batches in 3 weeks is wrong, I don't want to be right.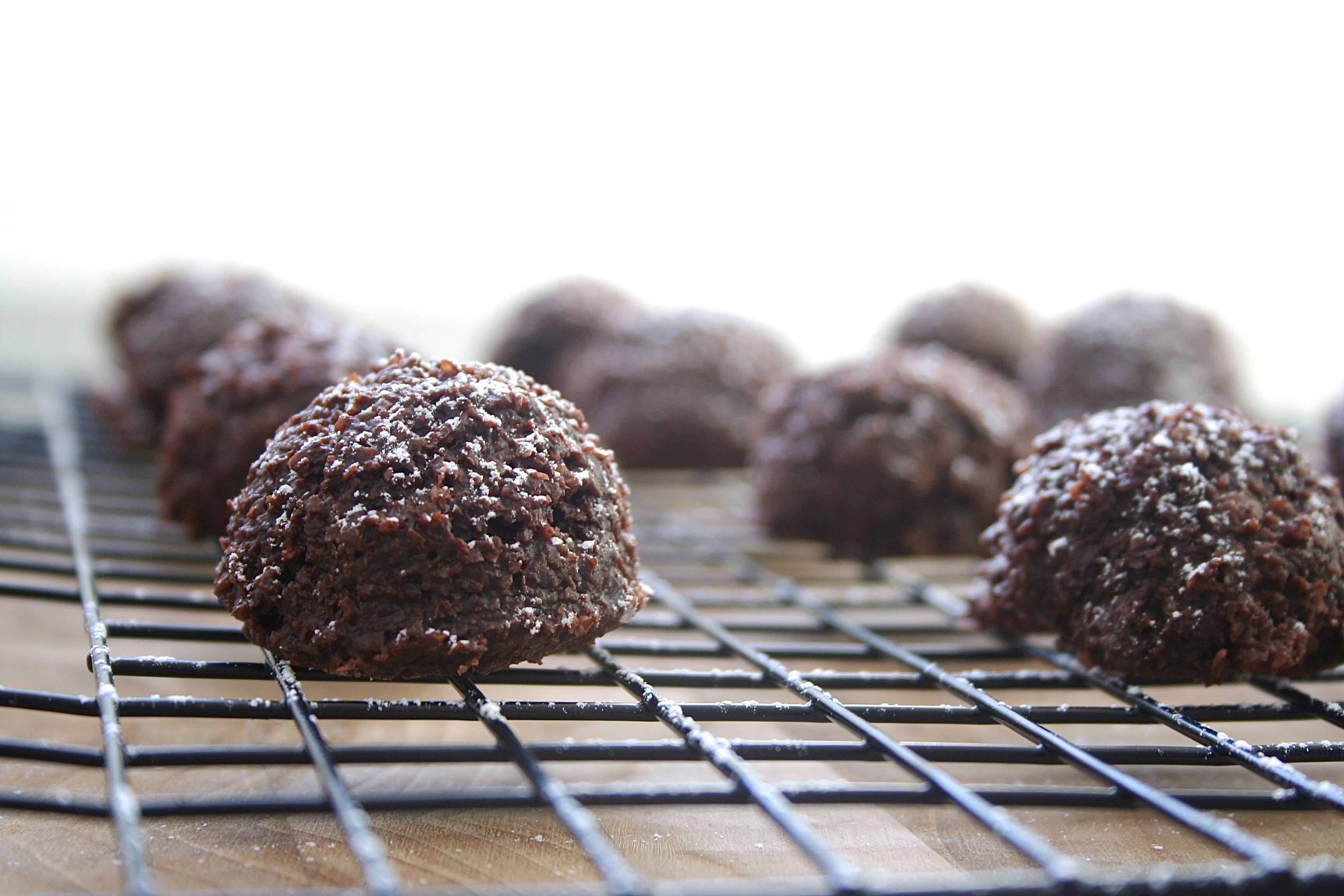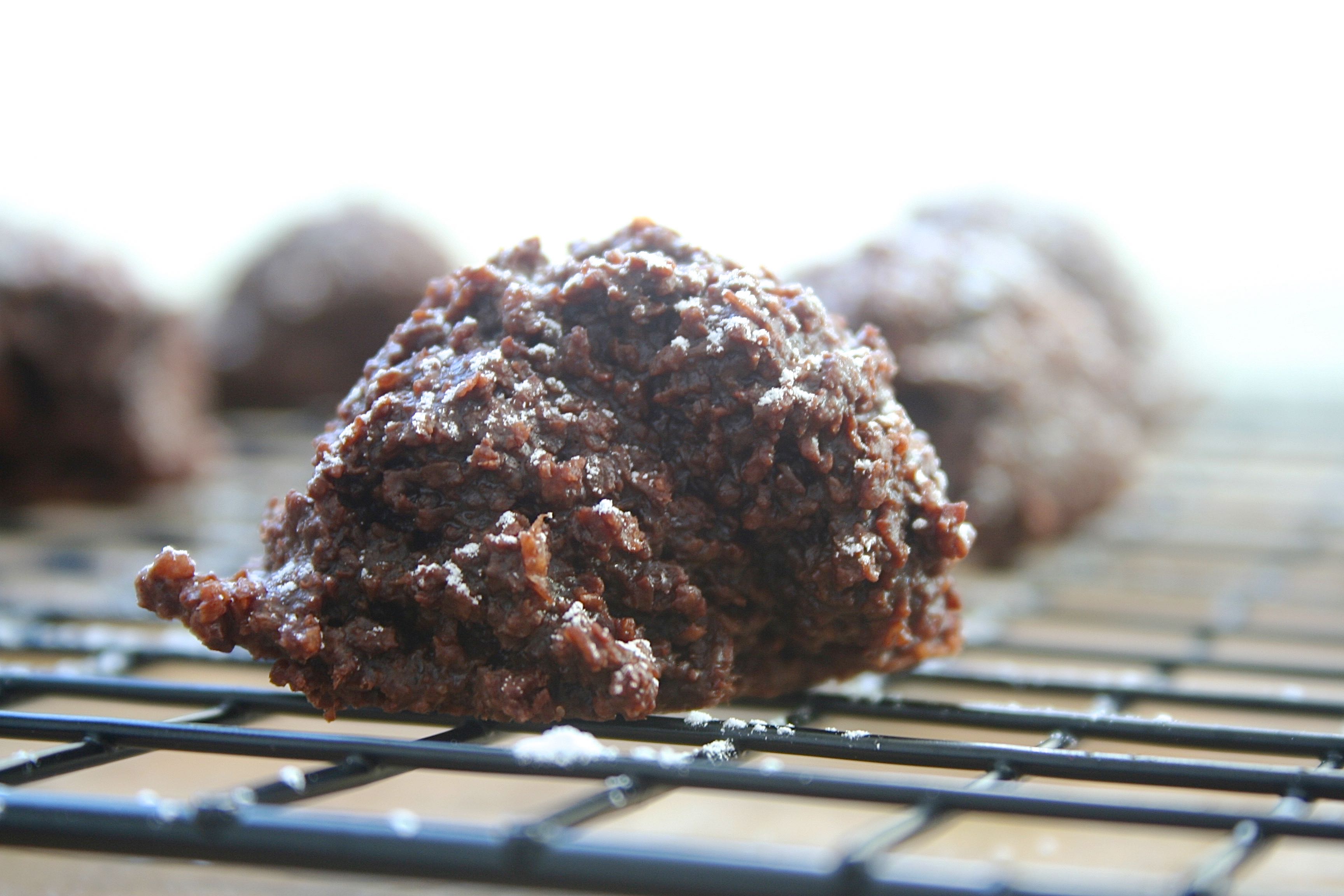 They are so gorgeous and chocolatey and chewy and rich.  These are also gluten-free if that's your sort of thing.  They don't dry out like your average macaroon and next time I'm tempted to add mini chocolate chips as well because I have no limits.
If history is any indication – next time will be in 7 days.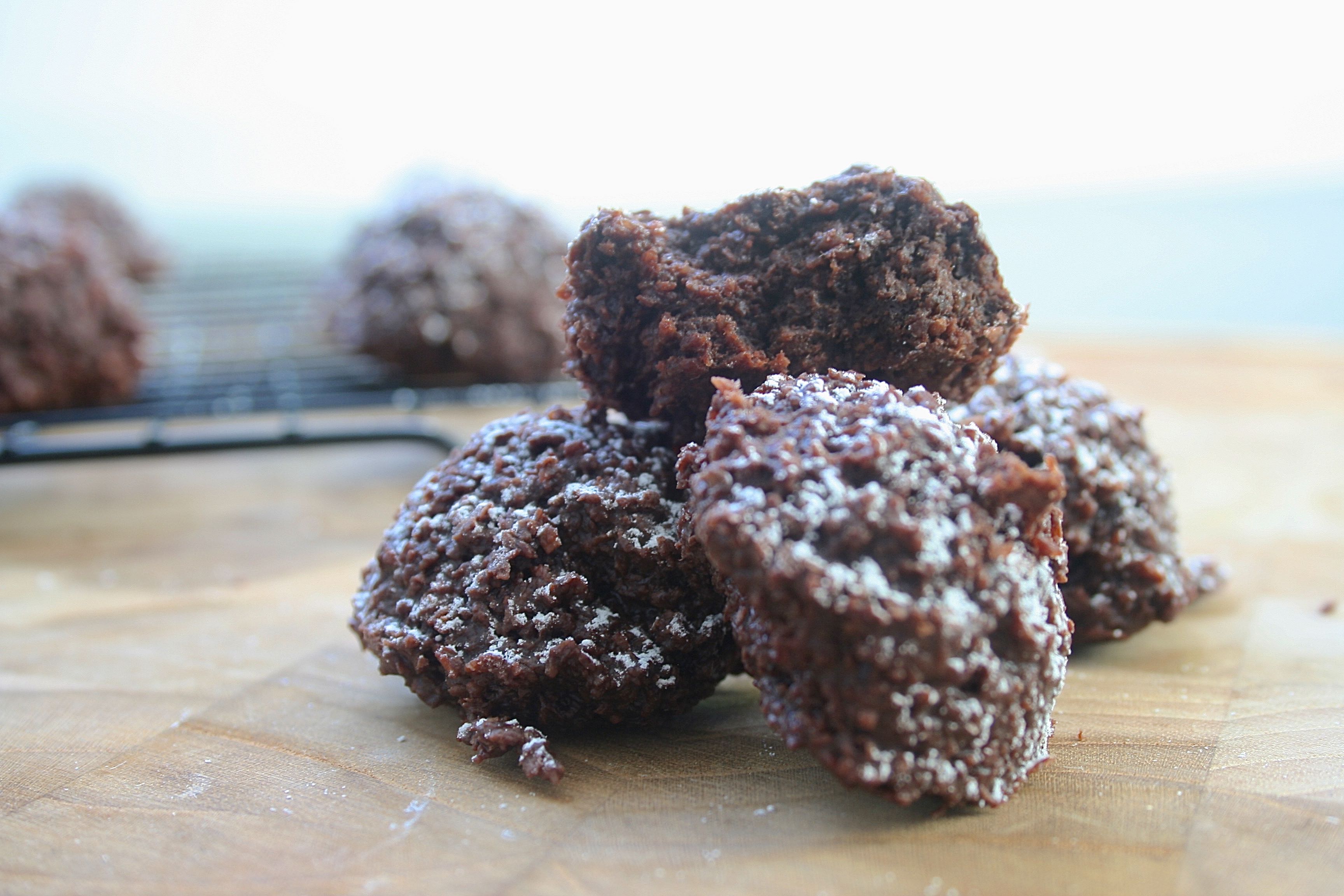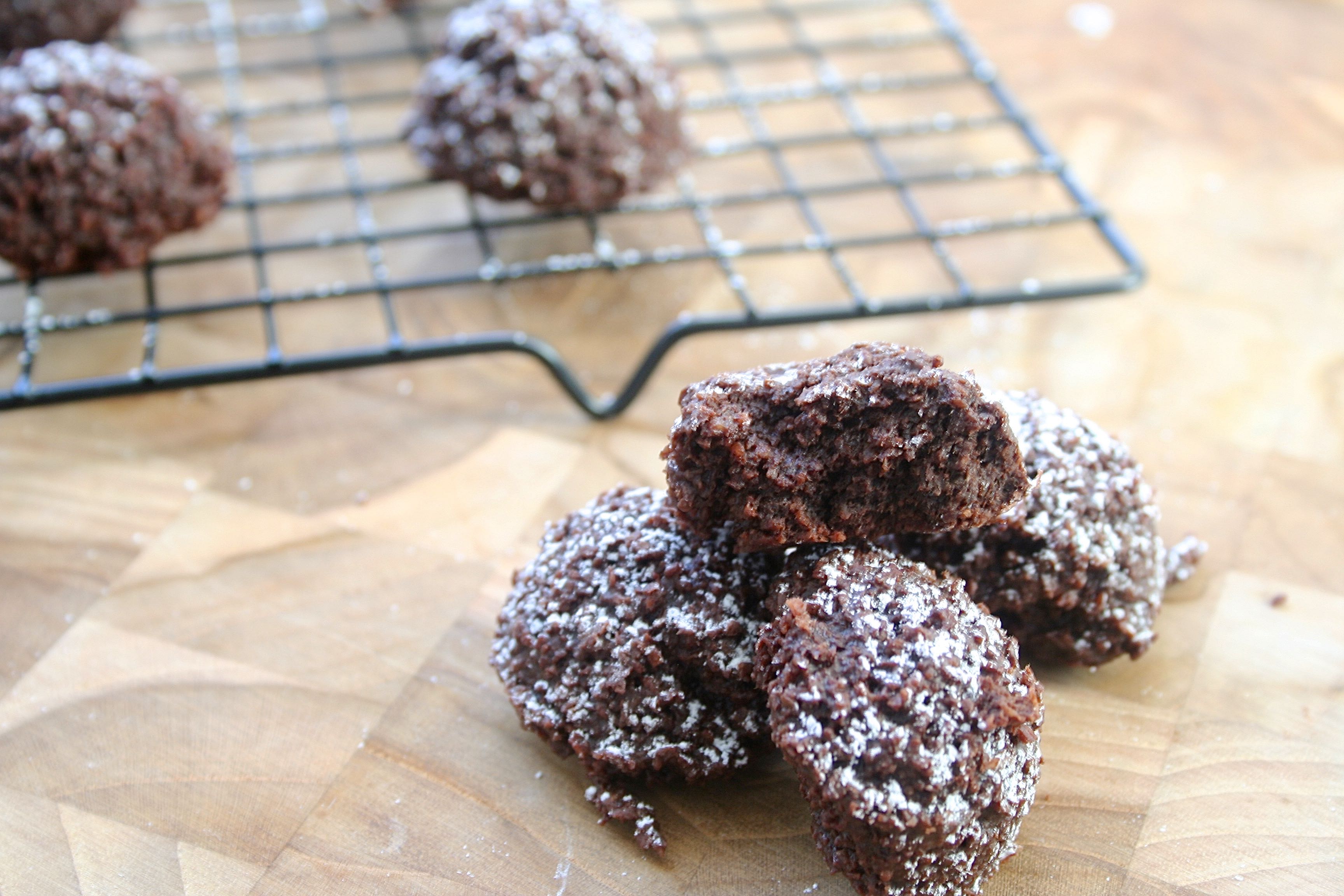 Full disclosure: the clean up on these is interesting to say the least.  I don't know if anyone has tested the strength of sticky macaroon batter vs. wet cement but I know where I'm putting my money…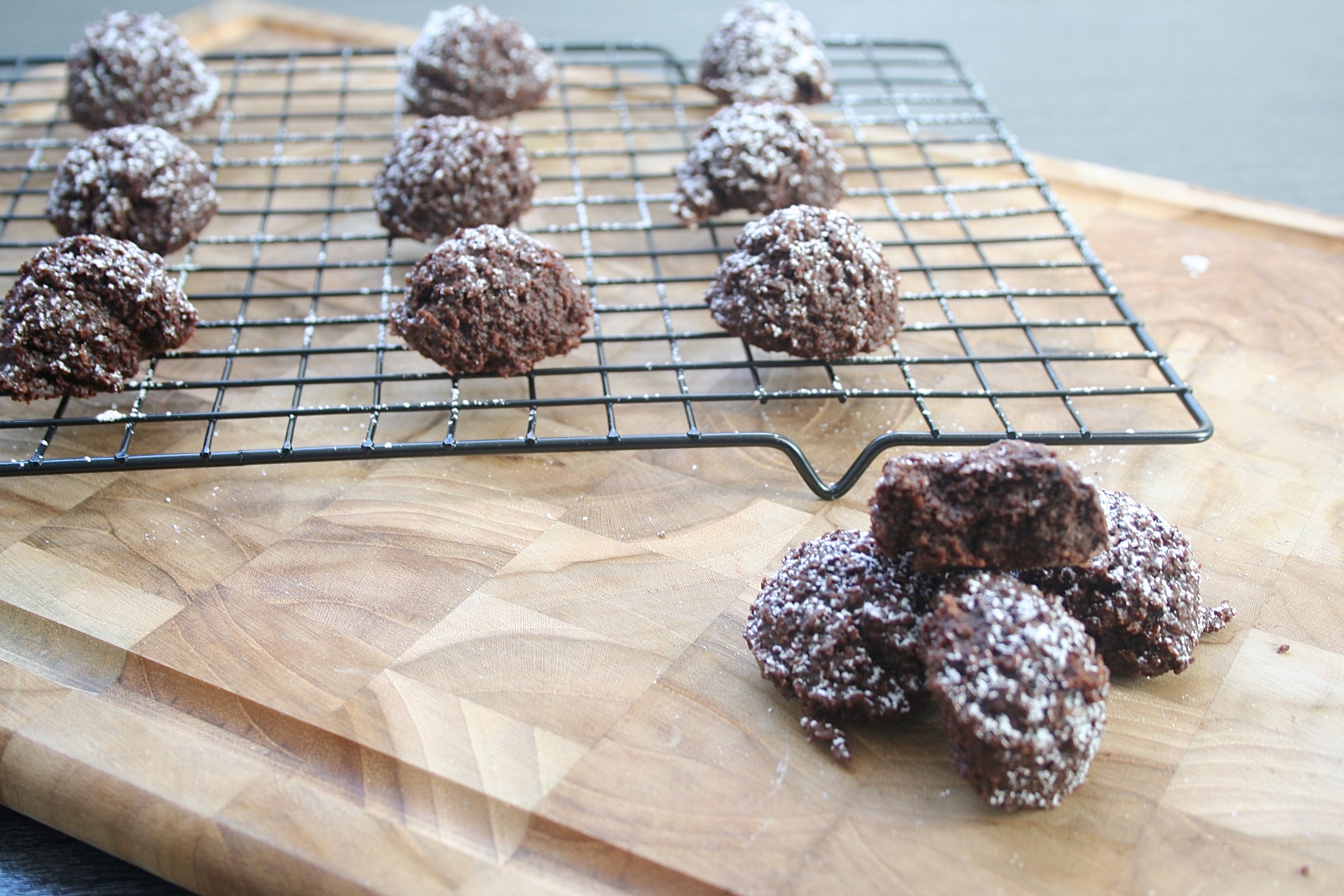 It's absolutely worth it but if you can bribe someone else to do the cleanup for you – you're living the chocolate macaroon dream.
Dark Chocolate Macaroons
(recipe via Smitten Kitchen – no surprise there)
4oz unsweetened chocolate, chopped up
14oz sweetened shredded coconut
2/3 cup sugar
6 tablespoons of cocoa powder
3 egg whites
1/4 teaspoon salt
1/2 teaspoon vanilla extract
powdered sugar for sprinkling (optional)
Directions
Preheat the oven to 325 degrees and line two cookie sheets with parchment paper (if you don't have any parchment paper because you made multiple batches this week, don't worry, they don't stick too badly).
Melt half of the chopped chocolate in a double boiler or in the microwave and then stir in the remaining chopped chocolate. The rest of the chocolate should melt with the residual heat but also bring the temperature of the chocolate down a bit.
Blend the coconut in a food processor for 1 minute.  Next add in the sugar and cocoa powder and blend for another minute. Add the egg whites, salt, and vanilla and blend until combined and then pour in the warm (but not too hot) chocolate and give it another whirl in the food processor.
Scoop out 1 inch mounds onto your cookie sheets. The original recipe said this makes 4 dozen small cookies but I only got about 2 dozen out of it so now I'm in search of a more tiny, more adorable cookie scoop.
Bake for 10 minutes in the oven and then let them cool on a wire cooling rack before dusting with powdered sugar. The original recipe says 15 minutes in the oven but I've never had them take that long. They should still look a little glossy but be firmer to the touch.  They will set up more as they cool.
Repeat every few days.
Enjoy!