There is no pumpkin in these cookies.  It feels like that needs to be said before we get too far into this post.  They do however taste like a big fall hug so the lack of pumpkin shouldn't deter you.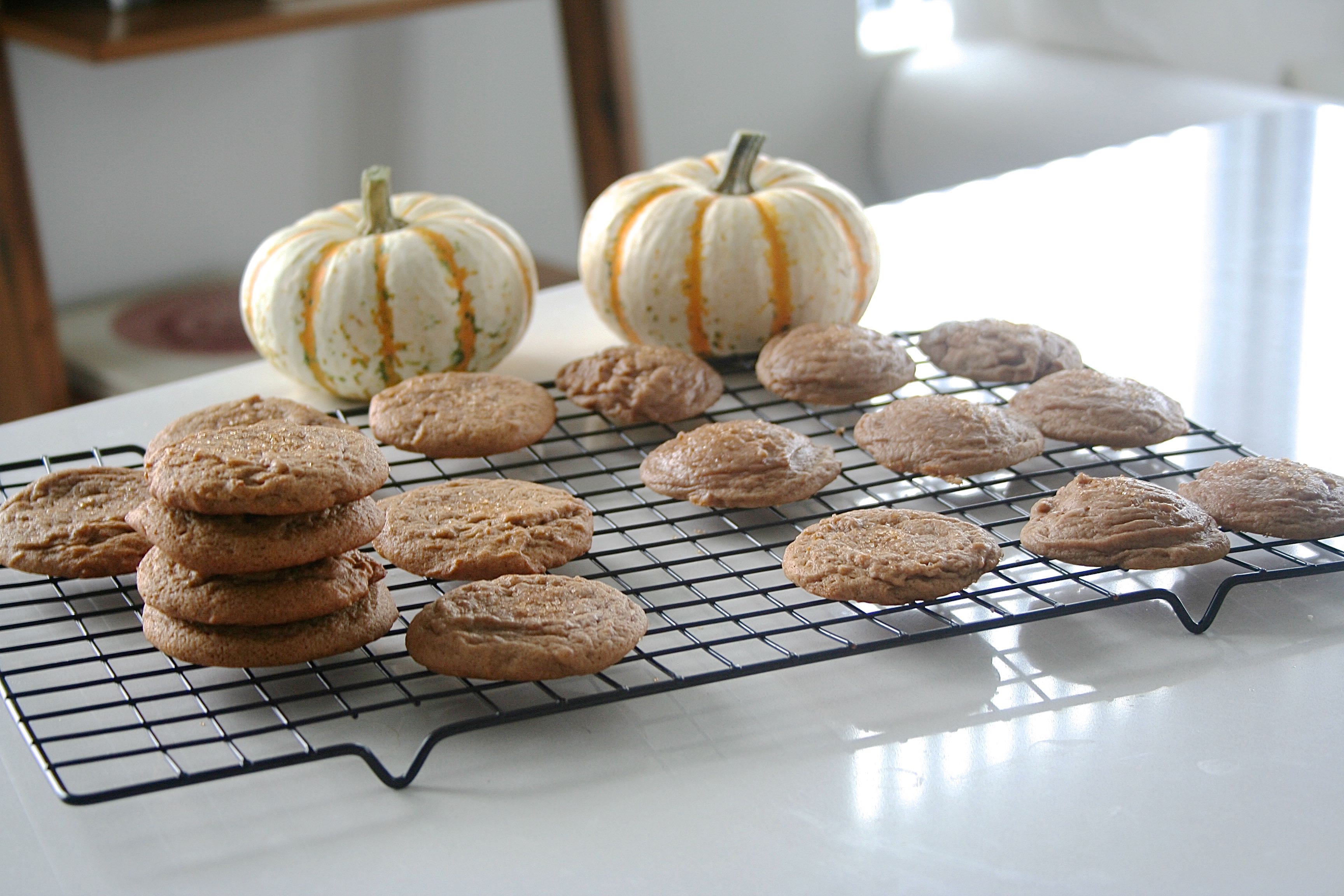 Being able to bake all things pumpkin and apple and cinnamon is pretty much the only way I get through fall. While everyone else is getting excited for sweater weather and the changing leaves, I'm dying a little inside every time the sun sets a minute earlier.
I do love wearing flannel and cozying up indoors but that's because I'm cold and lazy and not because I love fall.  Fall means winter and winter means I'm going to be cold for the next 45 months.  If you live in New England, you know I'm speaking the truth.
 Thankfully I have cookies to heal my pain. These honey pumpkin spice cookies are so soft and pillowy. They absolutely taste like they've got pumpkin in them so some sort of black magic is happening. Yet without the pumpkin you get a chewier cookie rather than cakey. I'm very pro-cake and very anti cakey-cookies so this is a bonus for me.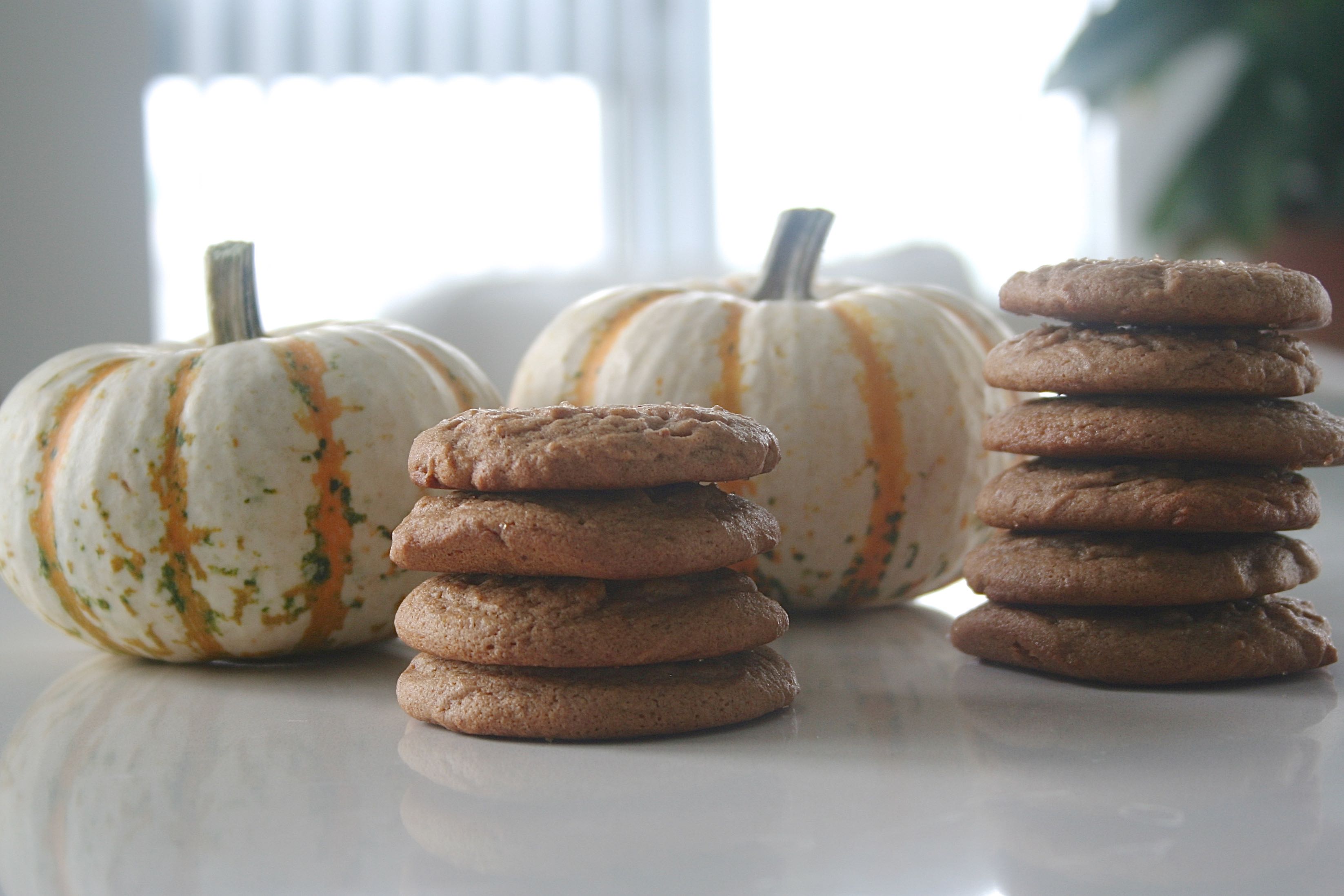 The honey is pretty subtle but I think it adds more depth and warmth to the cookie. I just re-read that sentence and realize it sounds ridiculous but I'm keeping it anyways.
These cookies keep well for days stored in an air-tight container and remain soft and fresh. I sprinkled a little coarse sugar on top of them for a textural contrast and next time I'd sprinkle even more and maybe add some dark chocolate chips.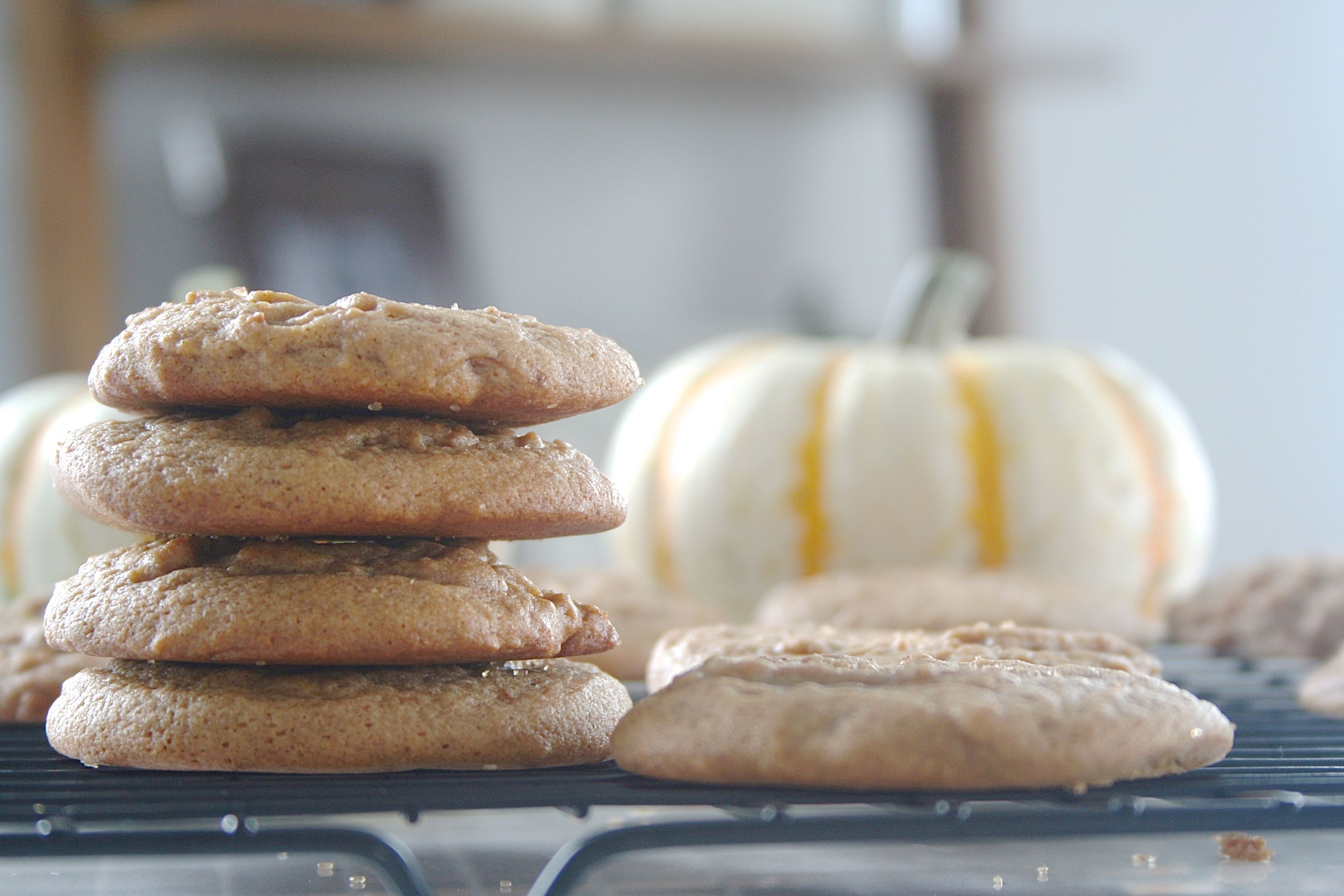 Whether you're crunching through the fall leaves with unbridled enthusiasm or breaking out your cold weather sweatsuit and binge watching netflix documentaries – these cookies are a good idea.
Eat a bunch and try and forget about the rapid loss of daylight we are all experiencing.
Honey Pumpkin Spice Cookies
(recipe from Averie Cooks)
1/2 cup butter, room temperature
3/4 cup brown sugar (I used dark)
1 egg
1/4 cup honey
2 tablespoons pumpkin pie spice (we aren't skimping here)
1 tablespoon vanilla extract (I love the bourbon vanilla from trader joes)
2 cups flour
2 teaspoons corn starch
1 teaspoon baking soda
pinch of salt
coarse sugar for sprinkling
Directions
In a stand mixer, cream the butter, sugar, and egg together until light and fluffy. Make sure you do this at medium speed for at least five minutes.  Add in the honey, pumpkin pie spice, and vanilla and beat for another 2 minutes, scraping down the bowl as needed.
Add the flour, corn starch, baking soda, and salt and mix together until combined.
Store the batter, covered with plastic wrap, in the fridge for at least 3 hours or overnight. The original recipe says to scoop out the cookies first but this seemed like the batter would be too sticky for me.
When the batter is properly chilled, preheat your oven to 350 degrees. Scoop out 1.5 tablespoon mounds of dough onto parchment lined cookie sheets. Press the tops of the cookies down ever so slightly so you can sprinkle them with coarse sugar and it won't all roll off.
Bake the cookies for 8-9 minutes.  They'll be pretty soft coming out of the oven but will firm up slightly as they cool.
Enjoy!