It's January, it's very, very cold out, and I have a study schedule that basically means I no longer have free time or free will.  Babka is the only way I'm getting through this month so thank you to the multiples loaves and buns I have waiting in the freezer for me.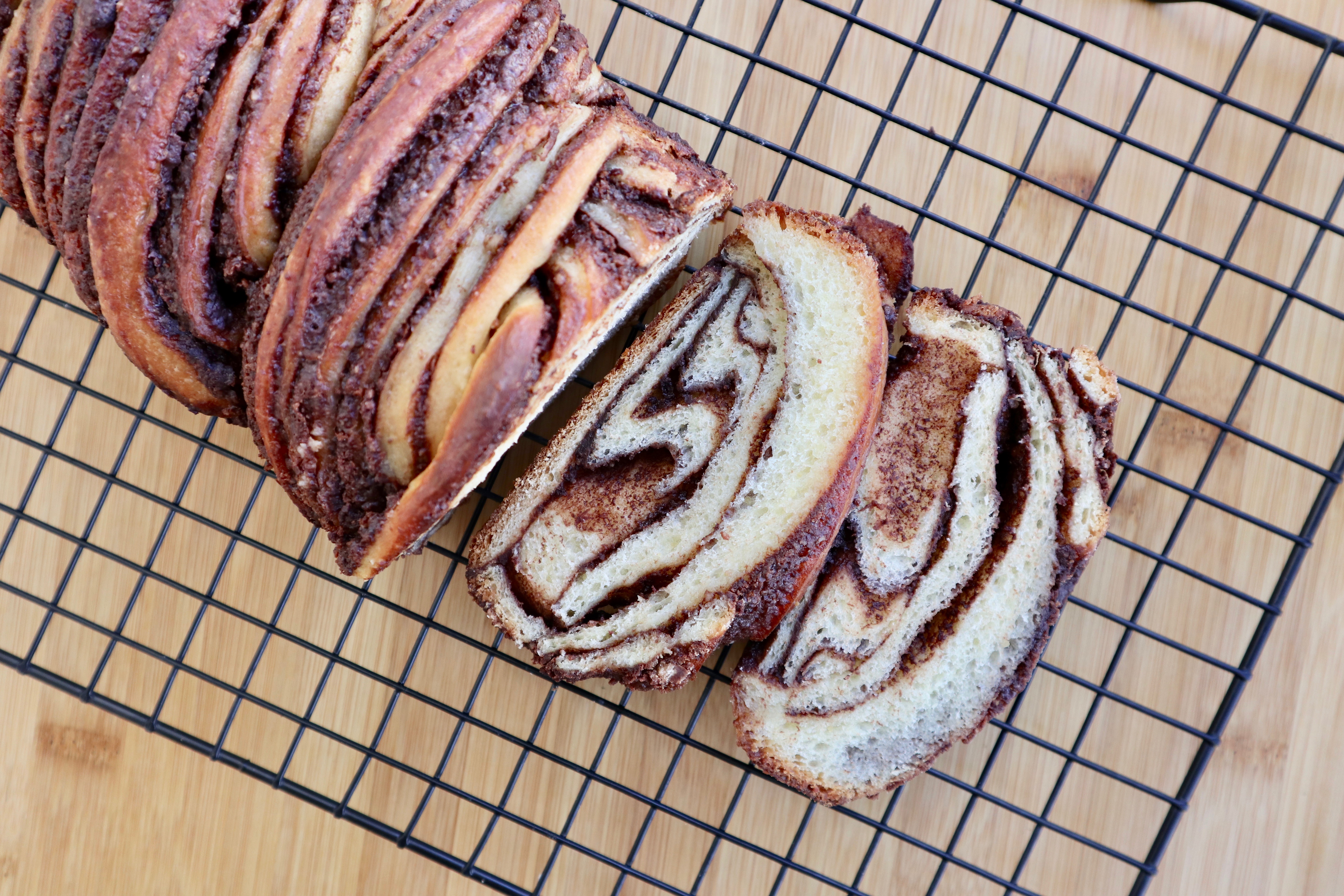 I had never made babka before but I'm drawn to beautiful things, chocolate, and bread so this was inevitable.  I'm also super into slow and not at all easy projects these days because it's the only enjoyable way to be stuck indoors on -26 degree winter house arrest.
Thankfully, this is also a project that ends up in the gorgeous looking loaf below.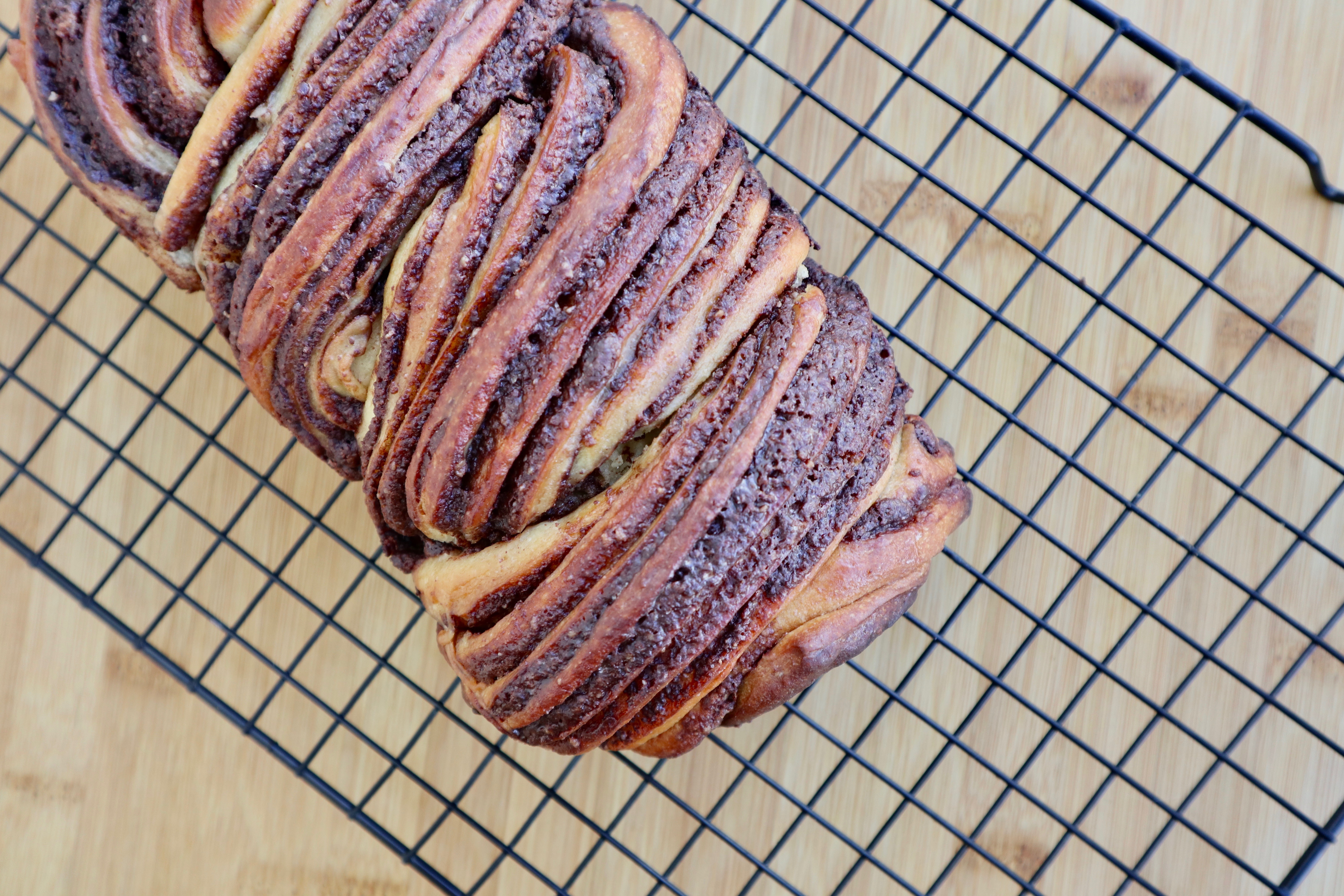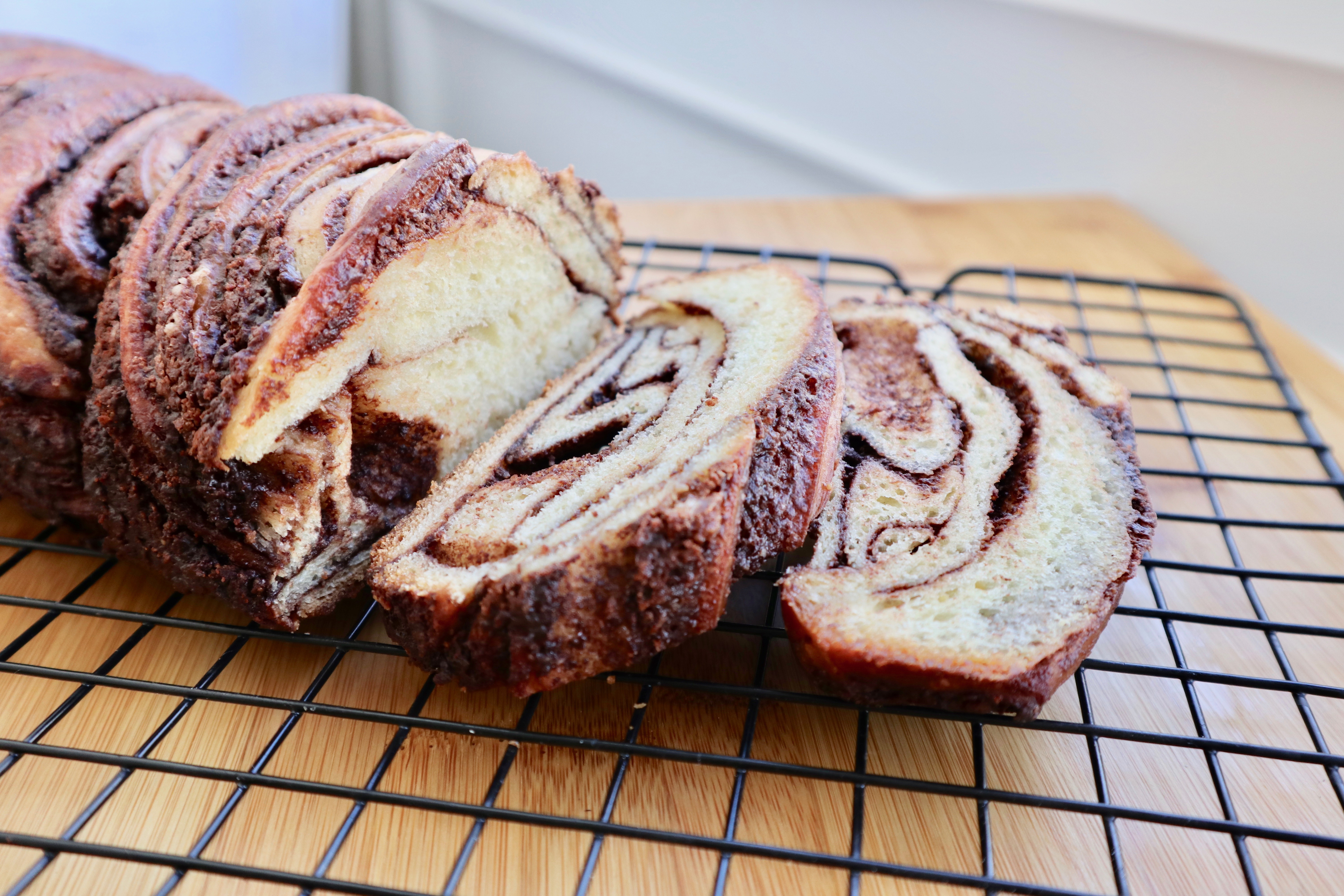 My mom used to tell me my baby picture won a modeling contest.  I only found out years later she never actually submitted it because she was worried people would try and kidnap me.  But her confidence that I would win is pretty impressive.  I feel the same way about this babka.  It has won ever beauty contest I've never entered it into.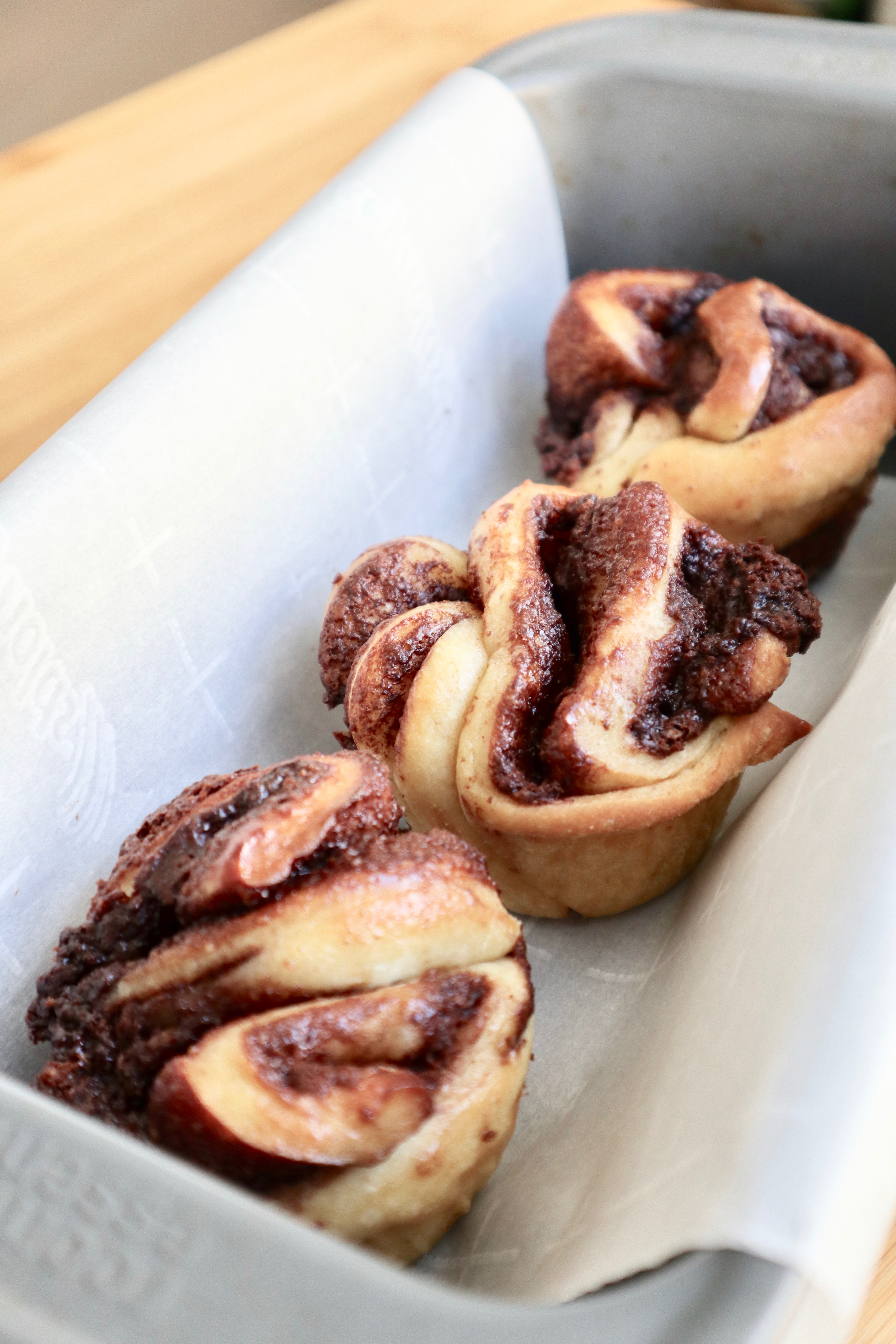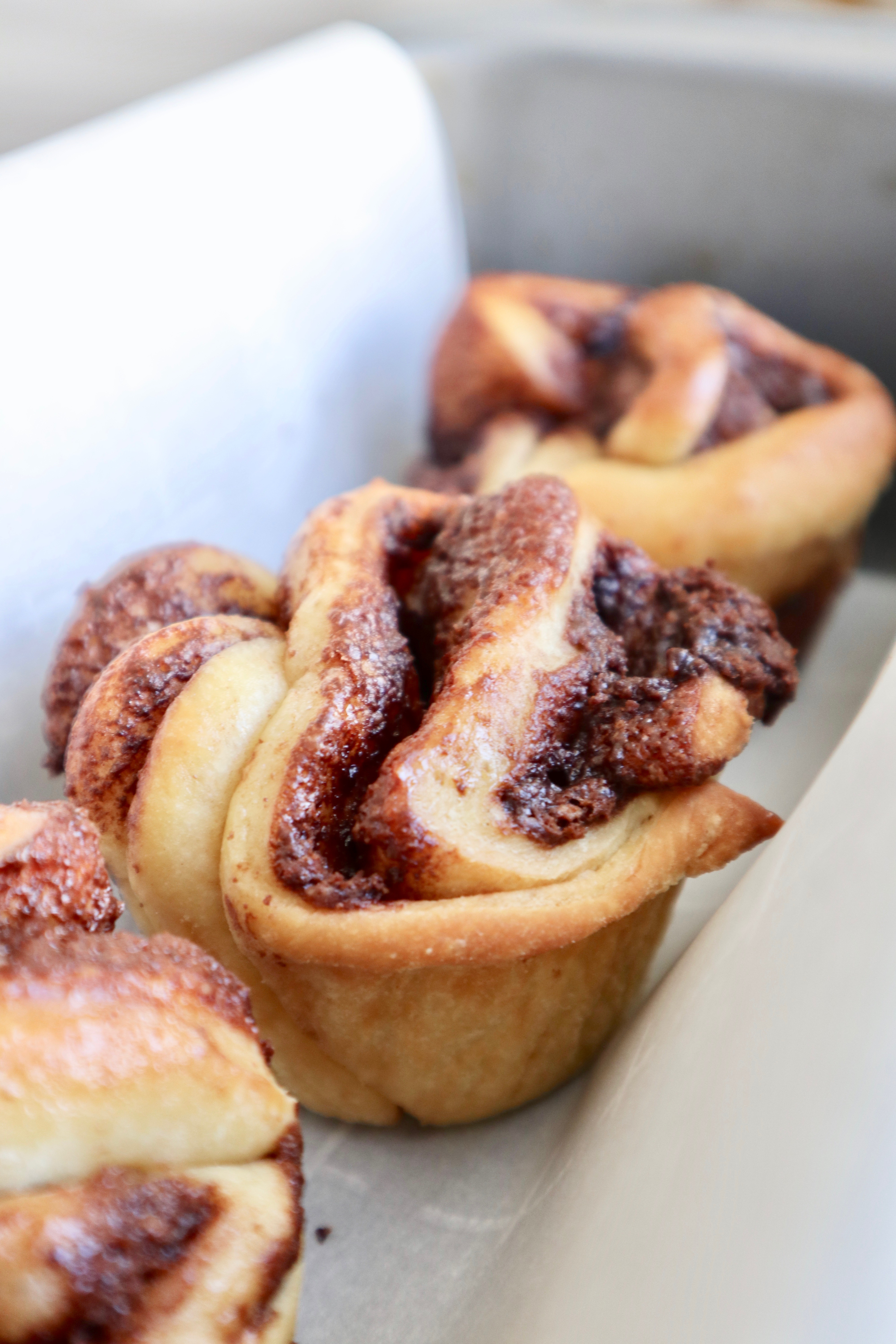 I also made these extremely adorable mini babka buns after seeing Joy the Baker's babka pull-apart muffins a few weeks ago.  I photographed each one like a beautiful carb snowflake and I'm sure they'll all do really well in the pretend food styling competitions I'm entering them in.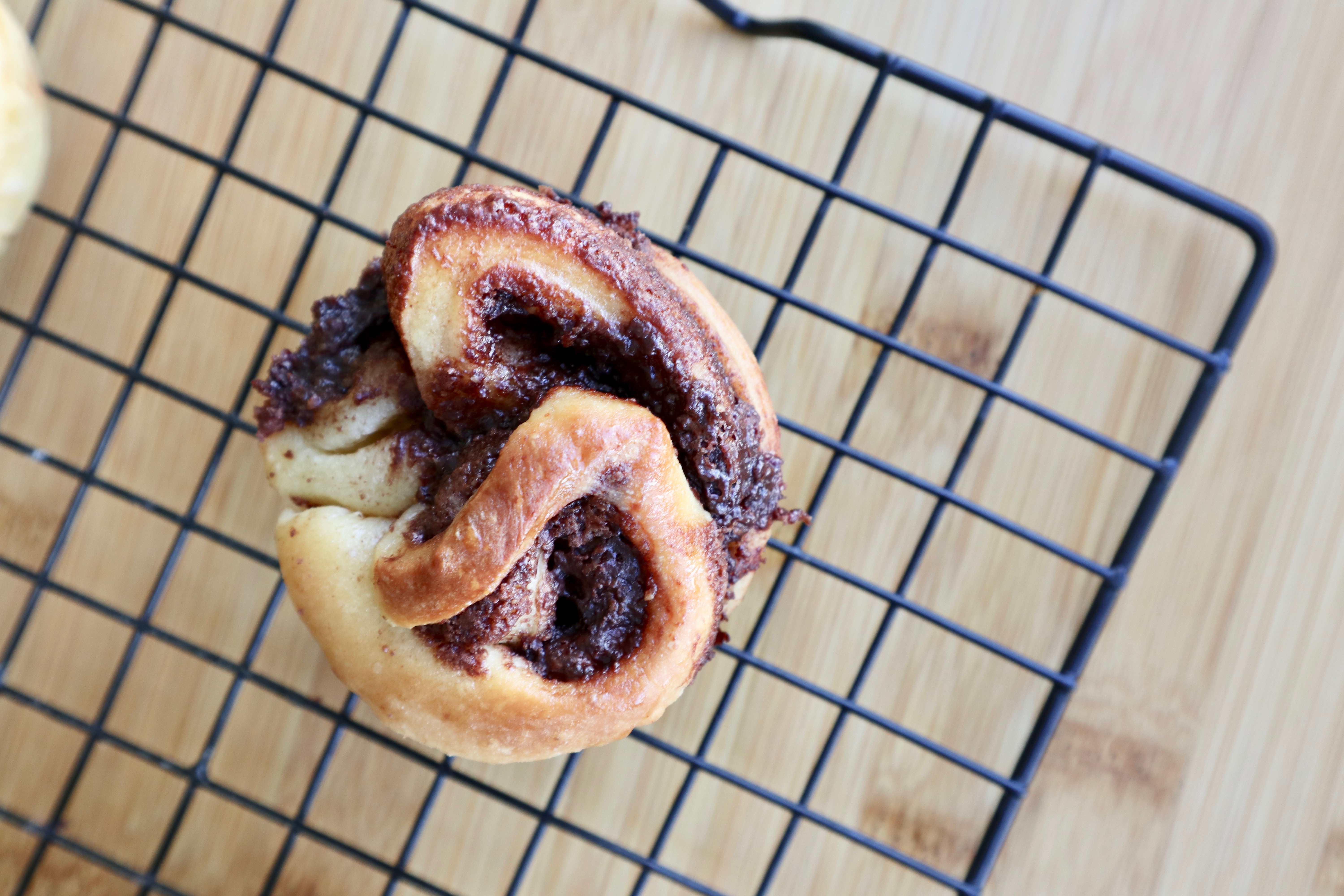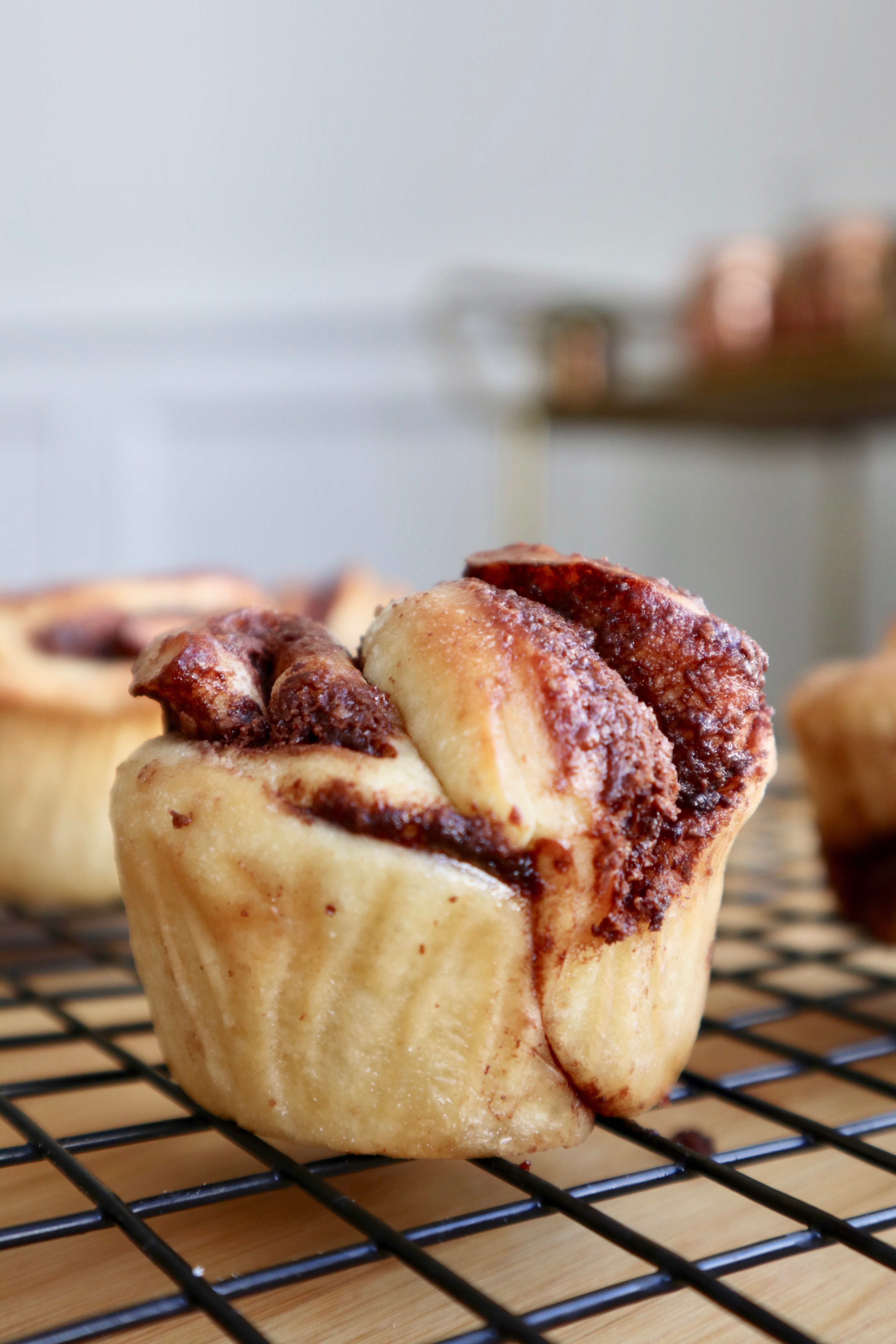 One last note on why these are called chocolate oatmeal cookie babkas.  Most babka recipes I saw use chocolate wafer cookies as a way to thicken the chocolate filling.  I didn't have any of those and didn't feel like buying them.  What I did have was a tub of trader joe's chocolate chip oatmeal cookies so I crushed some of those up and loved the result.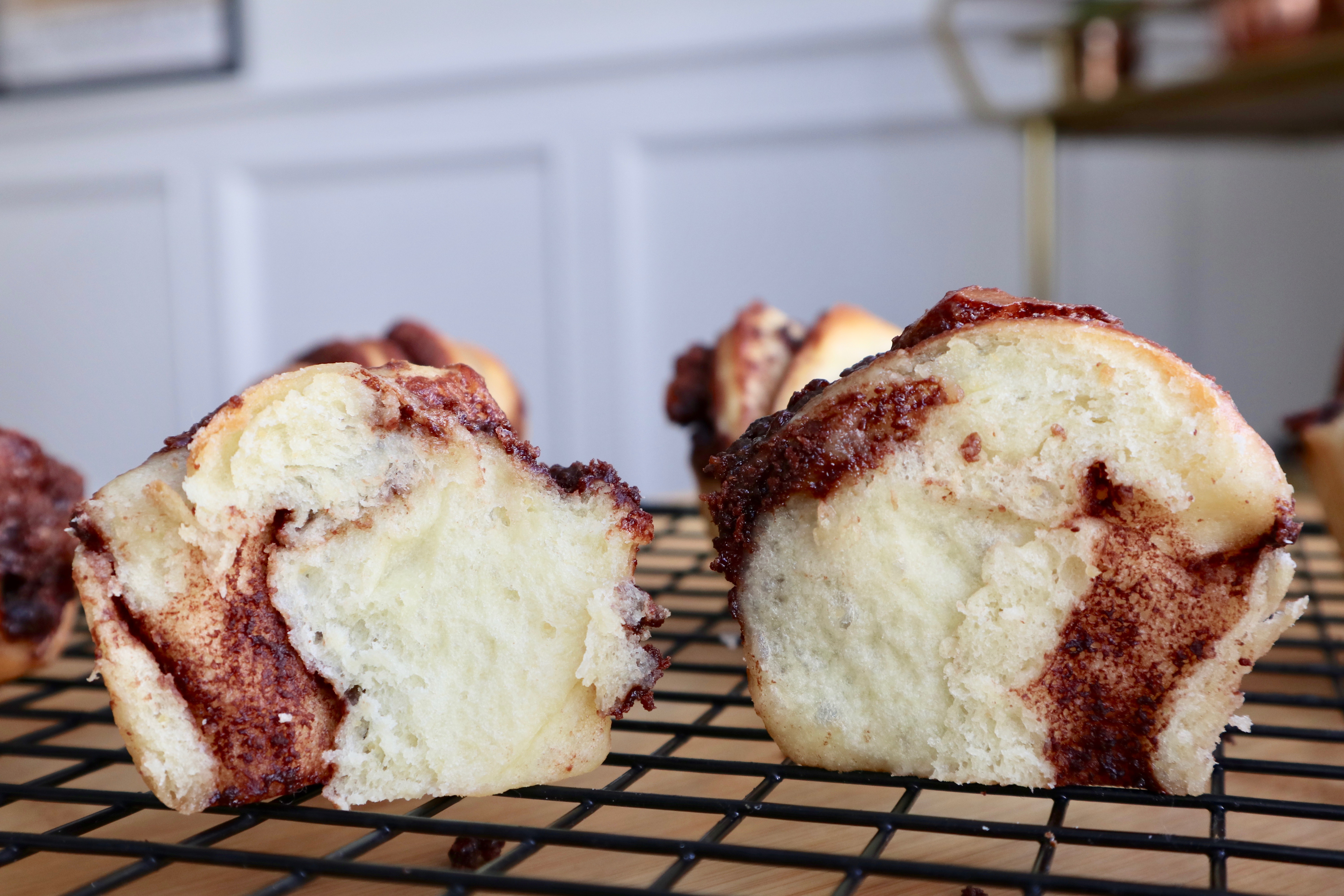 It's probably safe to assume that no matter what type of cookie you crush – it's going to be delicious spread over chocolate and rolled in buttery dough.
chocolate oatmeal cookie babka
(recipe adapted from Smitten Kitchen and method from Joy the Baker)
These freeze insanely well so don't be overwhelmed by the fact that the recipe makes one whole loaf and 12 buns.  Nothing will go to waste.
dough
4 1/4 cups all-purpose flour
1/2 cup granulated sugar
2 teaspoons active yeast
3 eggs
1/2 cup water warm water
3/4 teaspoon salt
2/3 cup unsalted butter, room temperature (for real this time)
chocolate oatmeal cookie filling
3/4 cup dark chocolate chips
1/2 cup unsalted butter
1/2 cup powdered sugar
1/3 cup cookies crumbs (I used trader joe's crispy oatmeal chocolate chip cookies but any firm cookie will be fine)
sugar syrup
1/3 cup water
6 tablespoons sugar
A few notes:
First off, definitely have your butter truly at room temperature.  I often fake this because it's not always necessary but in this case it is because we are going to do something weird and add the butter to an already formed dough (see below).
Second, you can certainly cut the recipe in half to make either the buns or the loaf, make two loaves, make 24 buns, etc.  Because they freeze so well (either baked or unbaked) I don't really see why you wouldn't just go the whole nine yards and make the full batch to do with what you will.
Third, you have a few options for baking and freezing.  The loaf and the buns both freeze and defrost well already baked.  You can leave them to defrost at room temperature or in the fridge and then pop in a 325 degree oven for 5 minutes to warm or pop them in the microwave for a few seconds straight from frozen (10 seconds for a bun or slice of bread works well.)  I also popped an unbaked batch of buns in the freezer right after I assembled them and when I'm ready, I will let them proof overnight in the fridge and bake them fresh from there.  I don't know why I said "pop" 19 times in this paragraph.
directions
Combine flour, sugar, and yeast in the bottom of your stand mixer.  Next add in the eggs and the warm water.  Mix together until it forms a mass of dough.  It will be a little dry because we haven't added any butter yet.  With the mixer on low, add in the salt and then the butter a few tablespoons at a time.  Here is where you see how important it is for the butter to be soft because we are expecting it to get cozy with the dough.  Once all the butter is incorporated, mix the dough on medium until it forms a smooth dough and starts to pull away from the sides of the bowl (about 10 minutes.)  If your dough seems too sticky for this to happen, add another tablespoon of dough and that should help.
Coat a large bowl with a neutral oil and place dough inside to rise, covered with plastic or a damp dishtowel.  You can either do this for around 3 hours in the oven with the light turned on or overnight in the fridge.  If you're going with the oven option, place the dough in the fridge for 10-15 minutes at the end of the rise so get it a little cold again.  This makes it easier to roll out.
While your dough rises, make the filling by melting your chocolate chips and butter in the microwave or over a double boiler.  Then stir in your powdered sugar and cookie crumbs.  The mixture will be loose at first but will set up after a little time on the counter or in the fridge.  You want it to be a spreadable ganache consistency.
When ready to roll, divide your dough in half, leaving the half you're not working with in the fridge for the time being.
For the loaf: Butter a 9×5 inch loaf pan and line the bottom with parchment paper.  Roll out your dough into a 10×12 inch rectangle, with the 10 inch side parallel to you on the counter.  Spread half of your chocolate mixture over the dough, leaving a 1/2 inch border all the way around.  Roll the dough into a tight log, starting with the edge closest to you on the counter.  Pop this log in the freezer for a few minutes while you assemble the second half of the batch.
Once it has firmed up in the freezer, slice your log in half lengthwise, so you expose all of the swirly chocolate sections inside.  Take these two ropes of dough and twist them together, leaving the exposed chocolate parts facing up as much as possible.  It may be a little long to fit in your loaf tin, so you can cut off the edges and use them for the buns below.  Place the twisted dough shape into your pan.  It won't fill up all the space but this will happen through the next rise and the baking.
Cover with a damp towel and let rise again for another hour in a warm, dry place.  When ready to bake, preheat your oven to 350 degrees and bake the loaf for 30 minutes.
As your loaf bakes, combine the sugar and water in a small pan over medium heat on the stove until the sugar dissolves and the mixture thickens slightly.  Leave to cool and then brush over your bread as soon as it comes out of the oven.
For the buns: Roll your dough out into a 16×12 inch rectangle, this time with the 16 inch side parallel to you on the counter.  Spread the remaining chocolate mixture over the dough, leaving a half inch border around the edges.  Instead of rolling the dough into a log, you want to fold the dough over itself 4 times as you go from counter edge to far edge – so you have flatter log that looks more like a folded letter than a cylinder.  From here, cut the dough in half down the middle so you have two flat logs now (the opposite way you cut the loaf roll above.)  Then keep dividing until you have about 20 slices total.  It will get messy and that's ok.
In greased muffin tins, add two slices of dough to each cup. I twisted them around, layered, and arranged them as I saw fit.  Cover with a damp towel and let rise for another hour until ready to bake.
Bake at 350 for 16-18 minutes and then brush with your remaining sugar syrup.
Enjoy!