Last week I took a much-needed trip to San Francisco to visit my girlfriends from graduate school. I drank lots of wine, hugged some redwood trees, and developed an intense addiction to sparkling iced teas.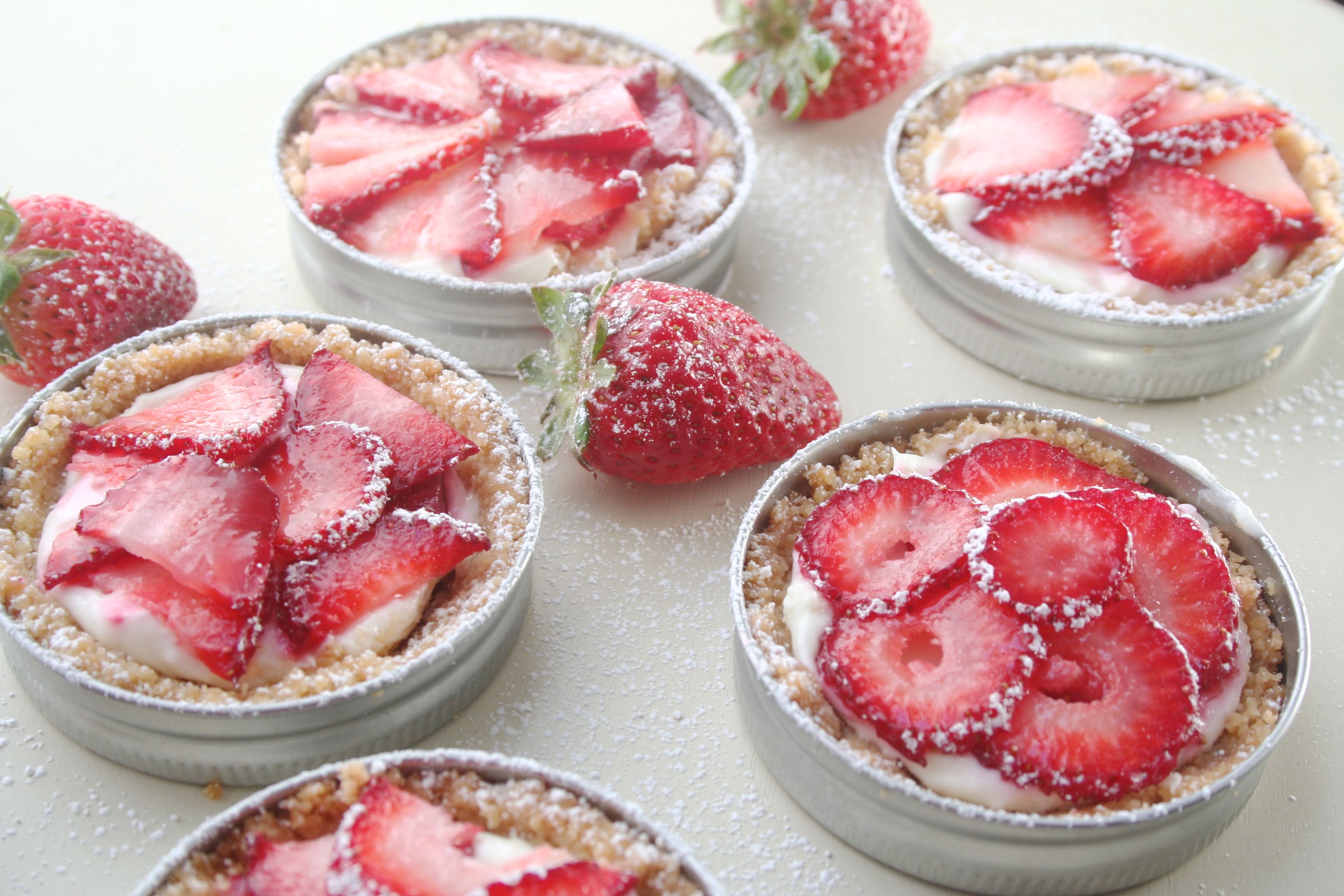 I stayed with my girlfriend and her boyfriend and keeping with tradition – I made them a pie to thank them for their extremely comfy guest bed and for forgiving me for almost flooding their bathroom shower.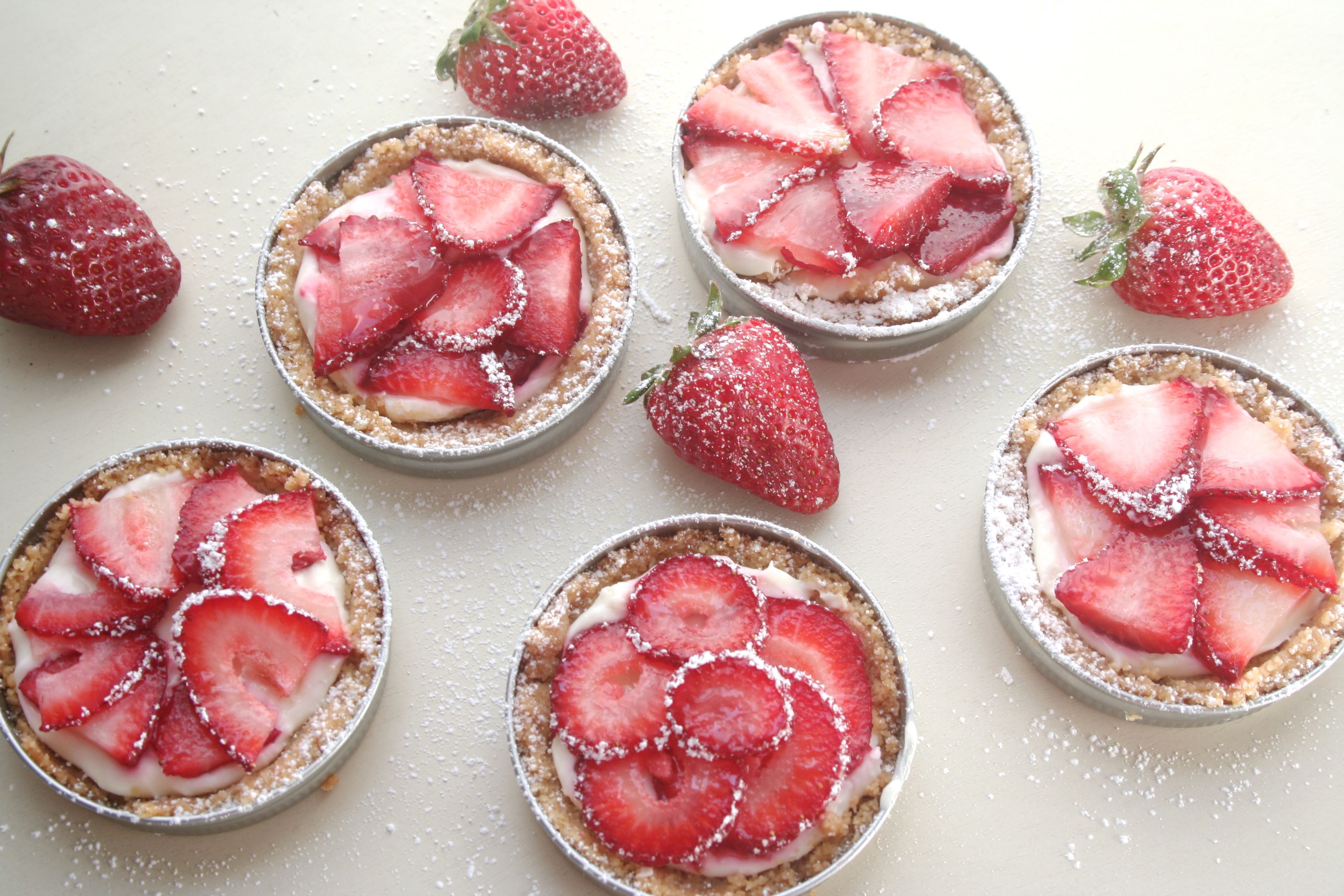 We celebrated Easter together with deviled eggs, barbecue, and beer as is custom. I wanted a springy but also easy dessert to contribute since that's always the best route when baking in someone else's kitchen.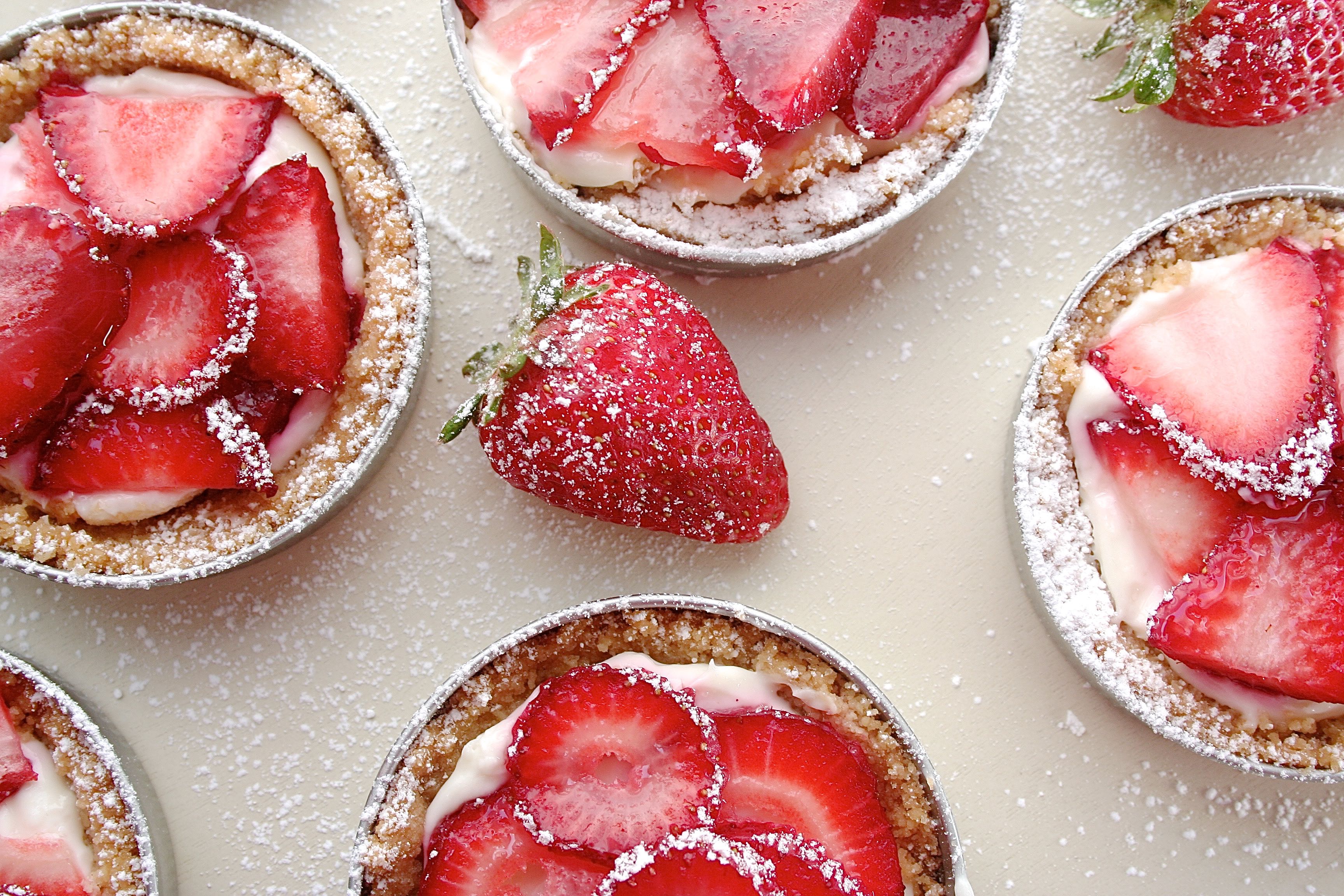 I saw a recipe for a shortbread crust back on pi day and I've been dreaming of it ever since.  It seemed like the perfect base that wouldn't require lots of measuring and needed absolutely zero cutting of butter into dough.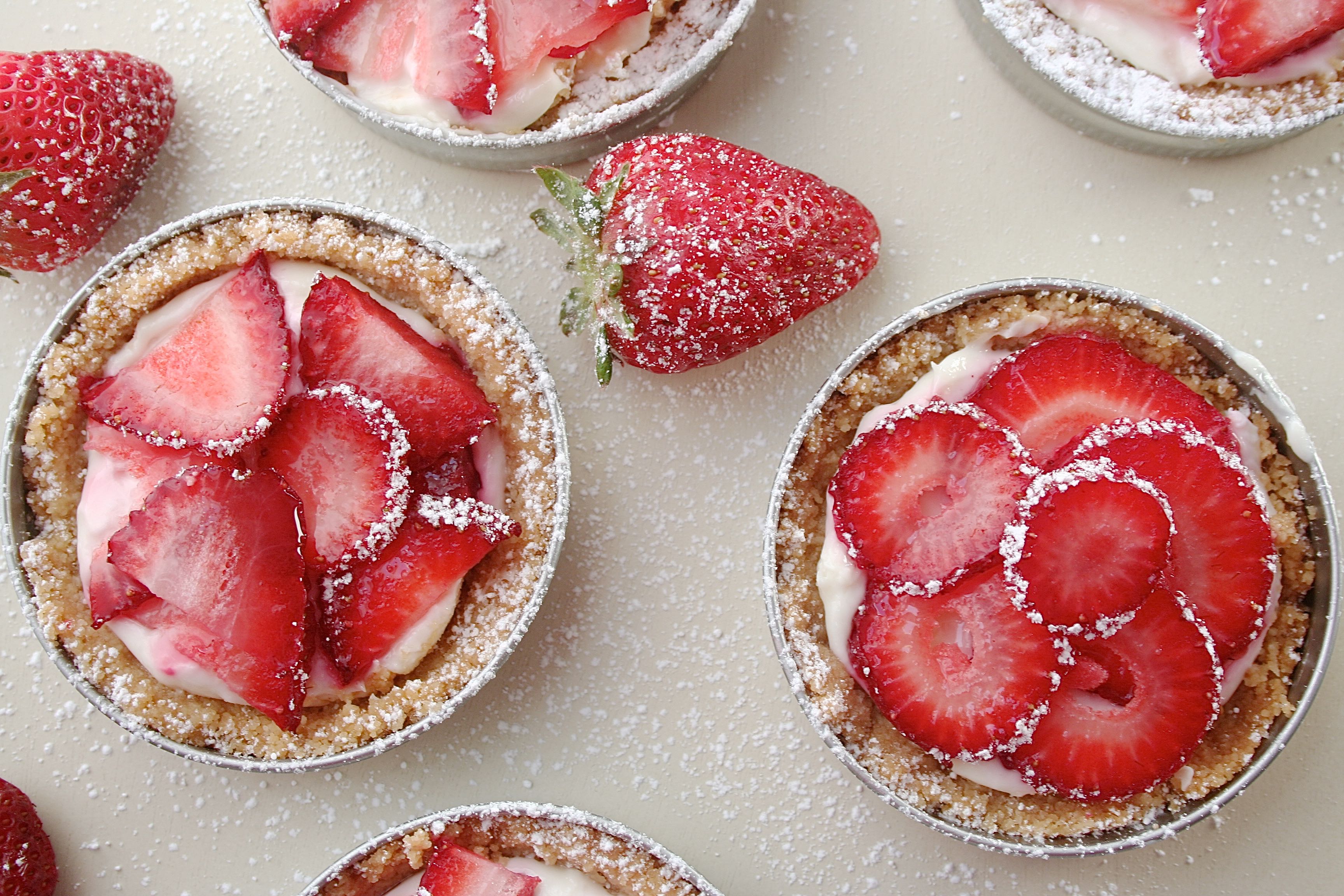 On top of this buttery cookie crust I added a cheesecake-like filling, and thinly sliced strawberries.  I know what you're thinking.  Don't you dislike strawberries Caitlin?  Why yes avid reader, thank you for remembering.  But strawberries are crowd pleasers and I'm all for the easy win.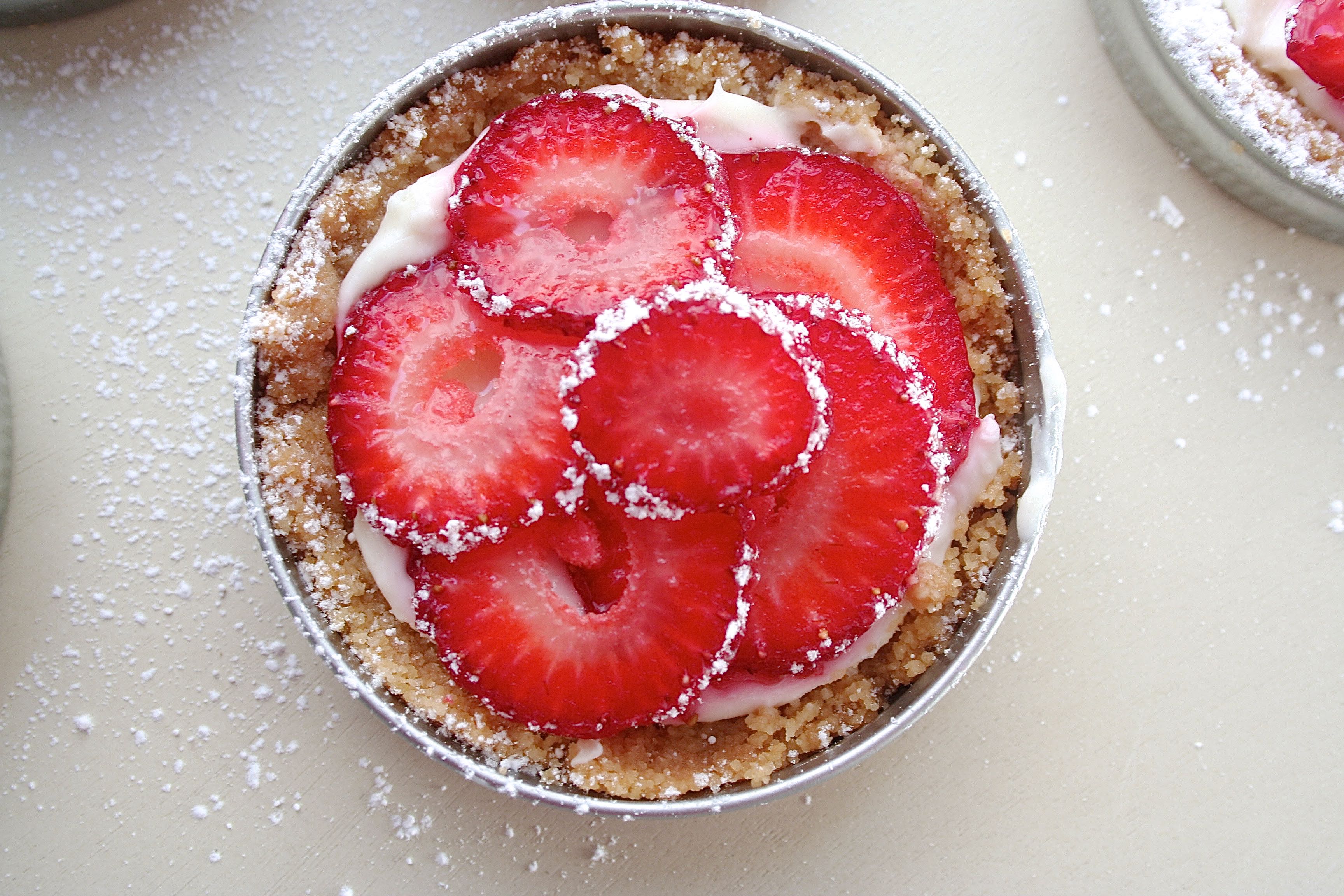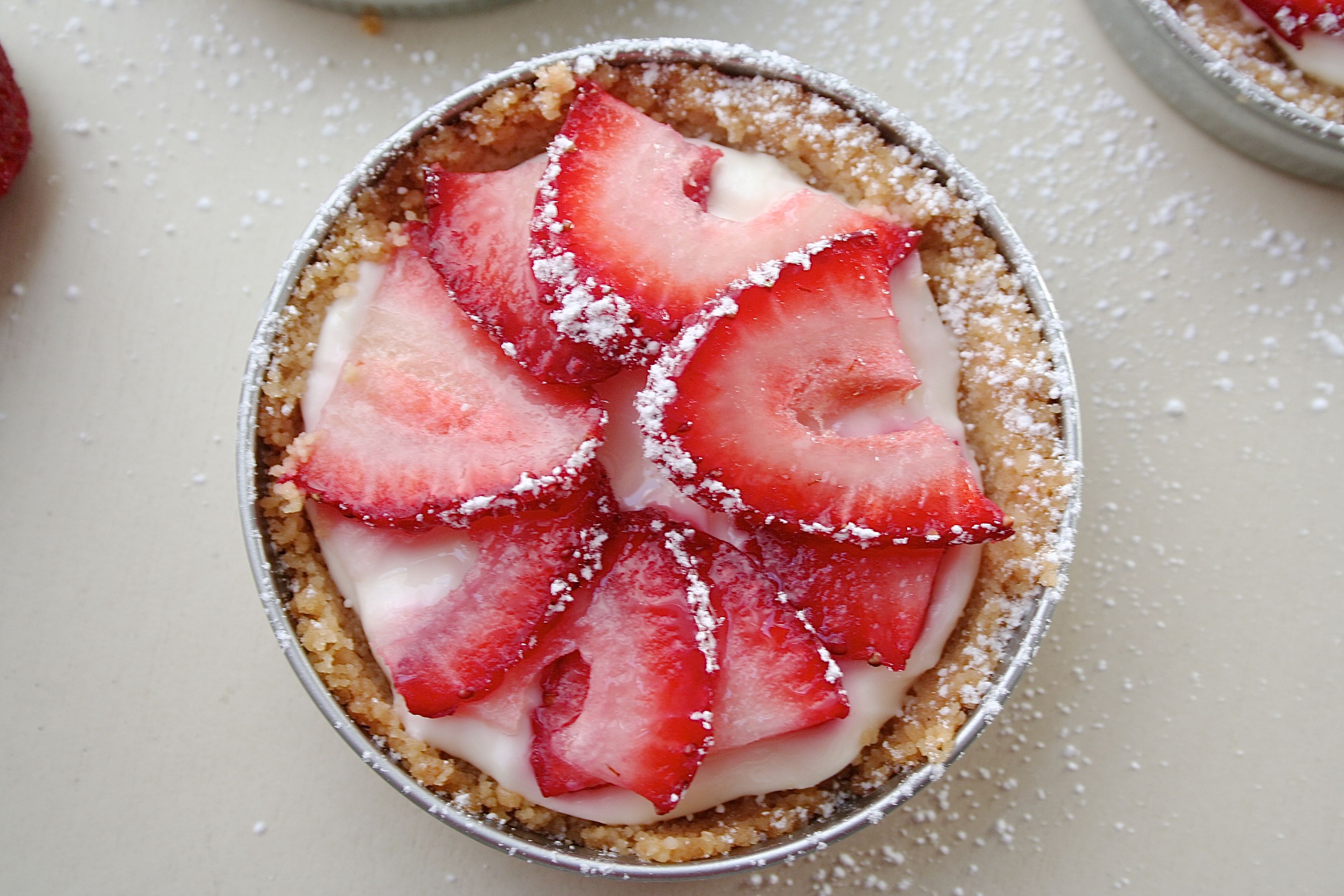 I thought it would be a lot easier to make them uniform and gorgeous and as it turns out, strawberries don't all grow the same size.  Those slippery suckers don't want to layer nicely on each other and when you sprinkle them with powdered sugar – it is immediately absorbed.  This whole food set up thing is really a work in progress, as demonstrated by the pile of powdered sugar on my living room floor.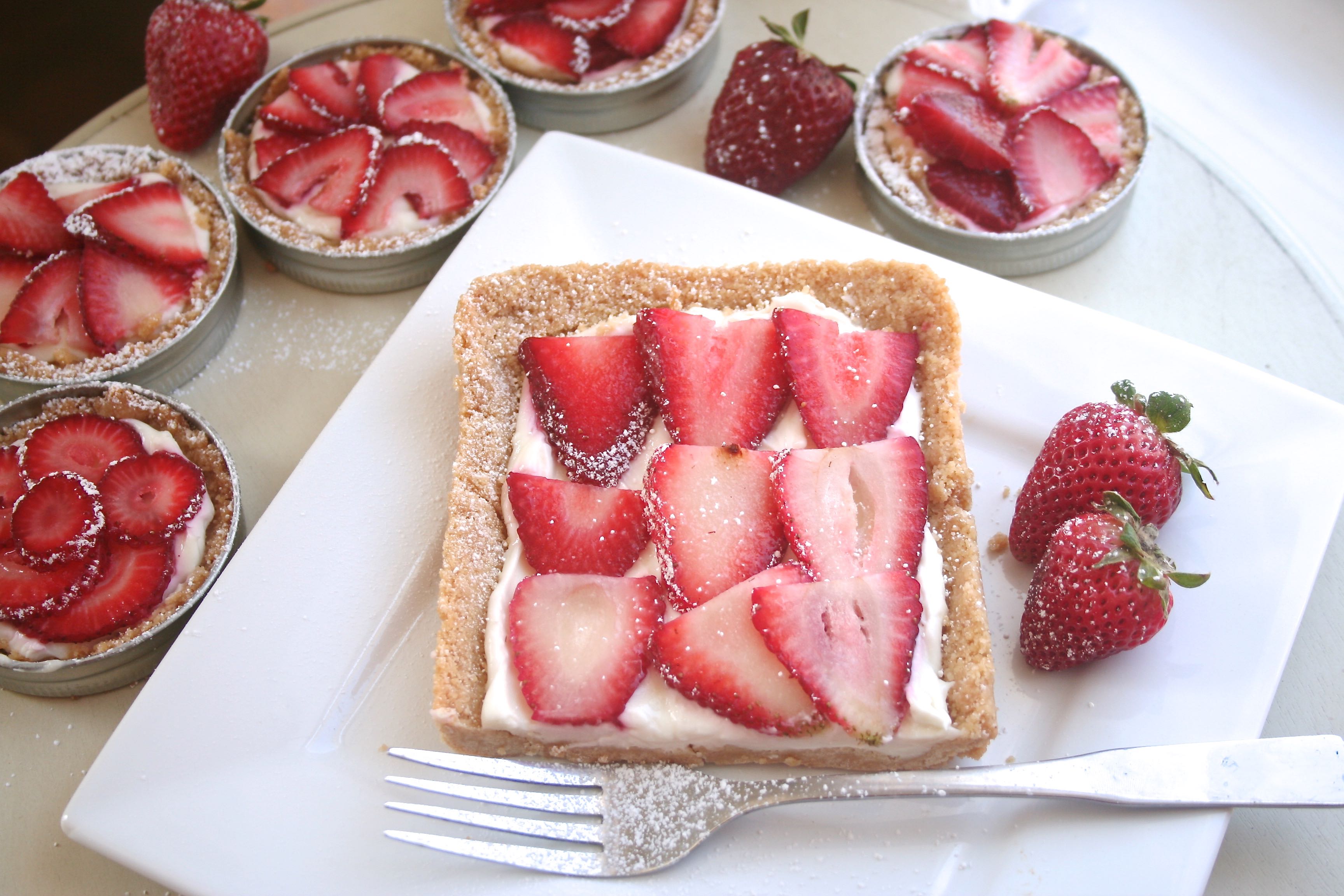 I originally made this tart in a standard pie dish, which worked great.  I thought mini tarts would be adorable the second time around so I did six of those and then put the rest in a loaf pan.  I could not successfully remove either tart from either pan so that's why you're looking at canning lids and half a tart in these photos.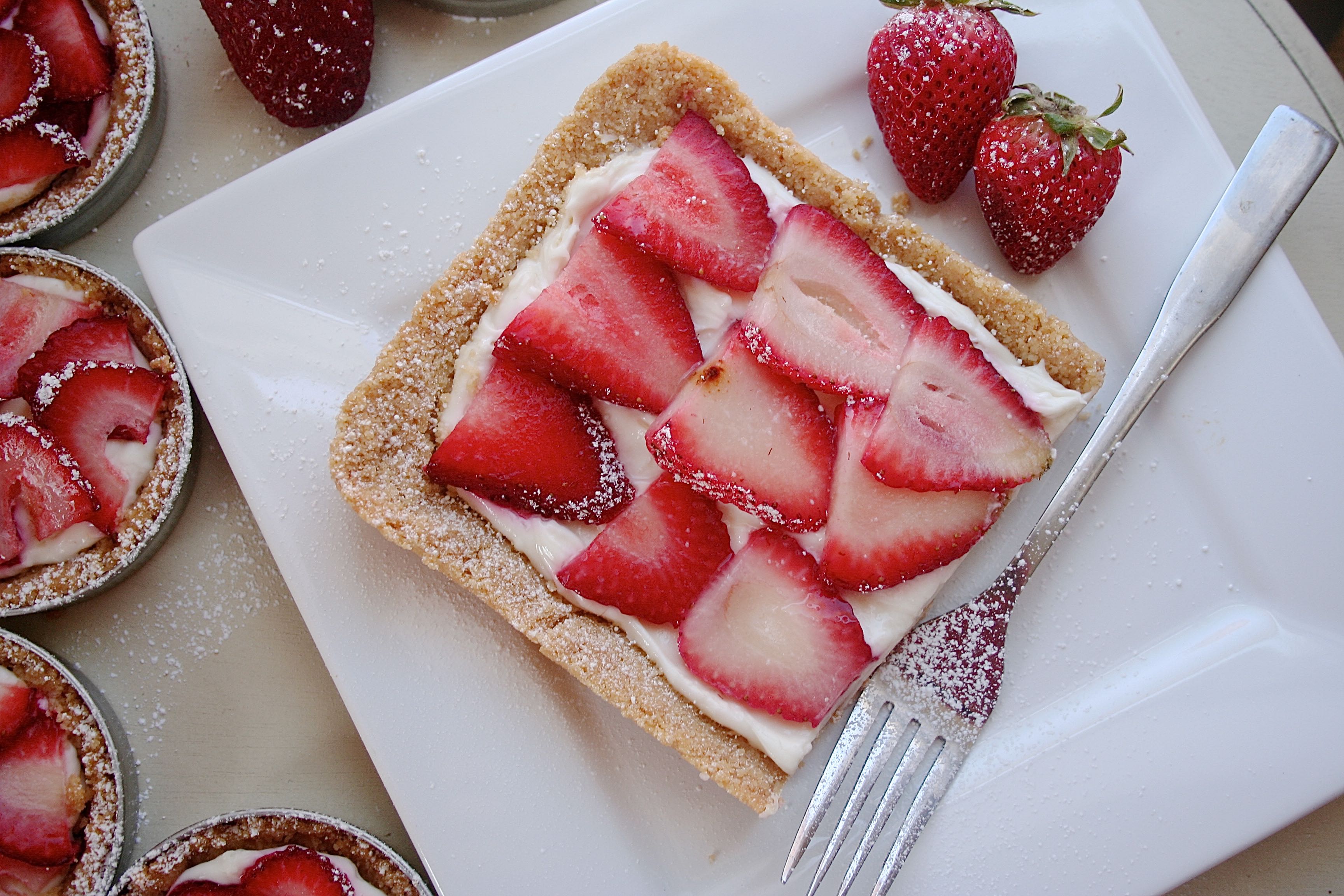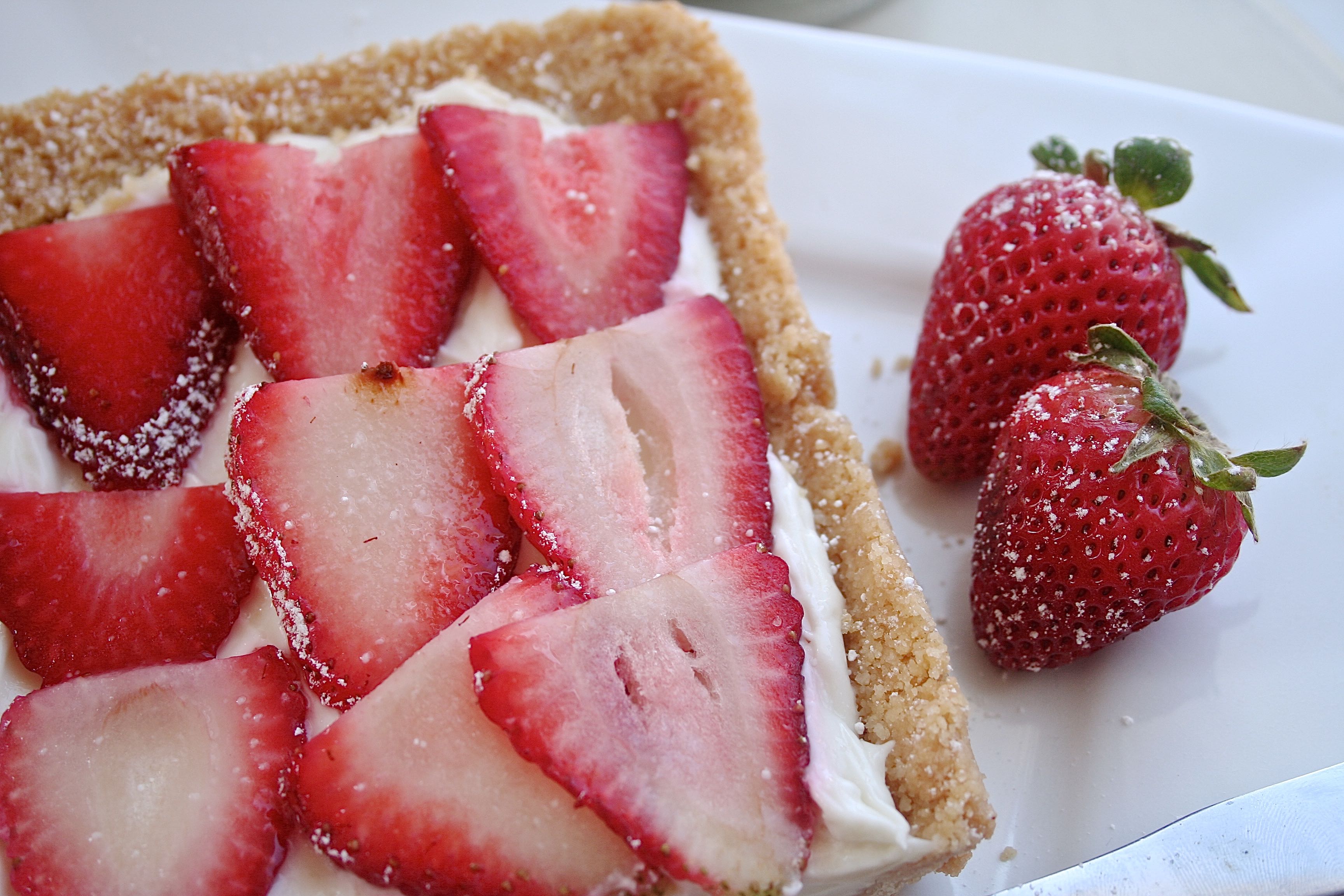 To have more success with the mason jar lids, make sure to use the ones with the removable center. When I use a pie tin I like to use the foil ones so I can bend it a little and the whole pie slides out nicely for a better presentation.  As for the loaf pan, the only solution is to eat your way out.
Strawberry tarts with shortbread crust
(crust recipe from Smitten Kitchen and filling from Annie's Eats)
Crust
2 (5.3 ounce) packages of shortbread cookies
3-4 tablespoons of butter, melted
2 tablespoons of sugar
pinch of salt
Cheesecake filling
1 8oz block of cream cheese, room temperature
1/2 cup powdered sugar
1 teaspoon of vanilla
1-2 tablespoons of milk
Fruit topping
Sliced strawberries or any fruit of your choosing
Directions
Preheat the oven to 350.  Crush up your shortbread cookies either by hand or in the food processor.  Stir in the melted butter and sugar.  Depending on how buttery your cookies are, the amount of butter may vary but you want the crust to be able to squeeze together some as you press it into the pie tin of choice.  Bake in the oven for around 10 minutes or until golden brown on the edges.
Let the pie crust cool as you make your filling.  Whip the cream cheese until smooth and then add in your powdered sugar until combined.  Next add in your vanilla and milk (I've used everything from cream to almond milk and it all works) until the mixture is smooth.  Spread the filling onto your cooled pie crust.
Slice up your fruit and arrange accordingly (GOOD LUCK).  Keep the tart chilled in the fridge until ready to serve.
Enjoy!