Oh, honey honey is officially two years old today.  I feel a little lame celebrating the birthday of a blog but I forgot about it all together last year so I only feel half a lame as I could.  Or just as lame but also forgetful.
Let's not talk about it.  Let's talk instead about these gorgeous almond cupcakes with ginger honey buttercream.  My very first post of all time were these mini peach scones with salted honey glaze and not much has changed since then.  I still have about 3 readers, all of whom are immediate family members, I still substitute candle lids for cookie cutters that I don't own, and frosting is still my favorite food.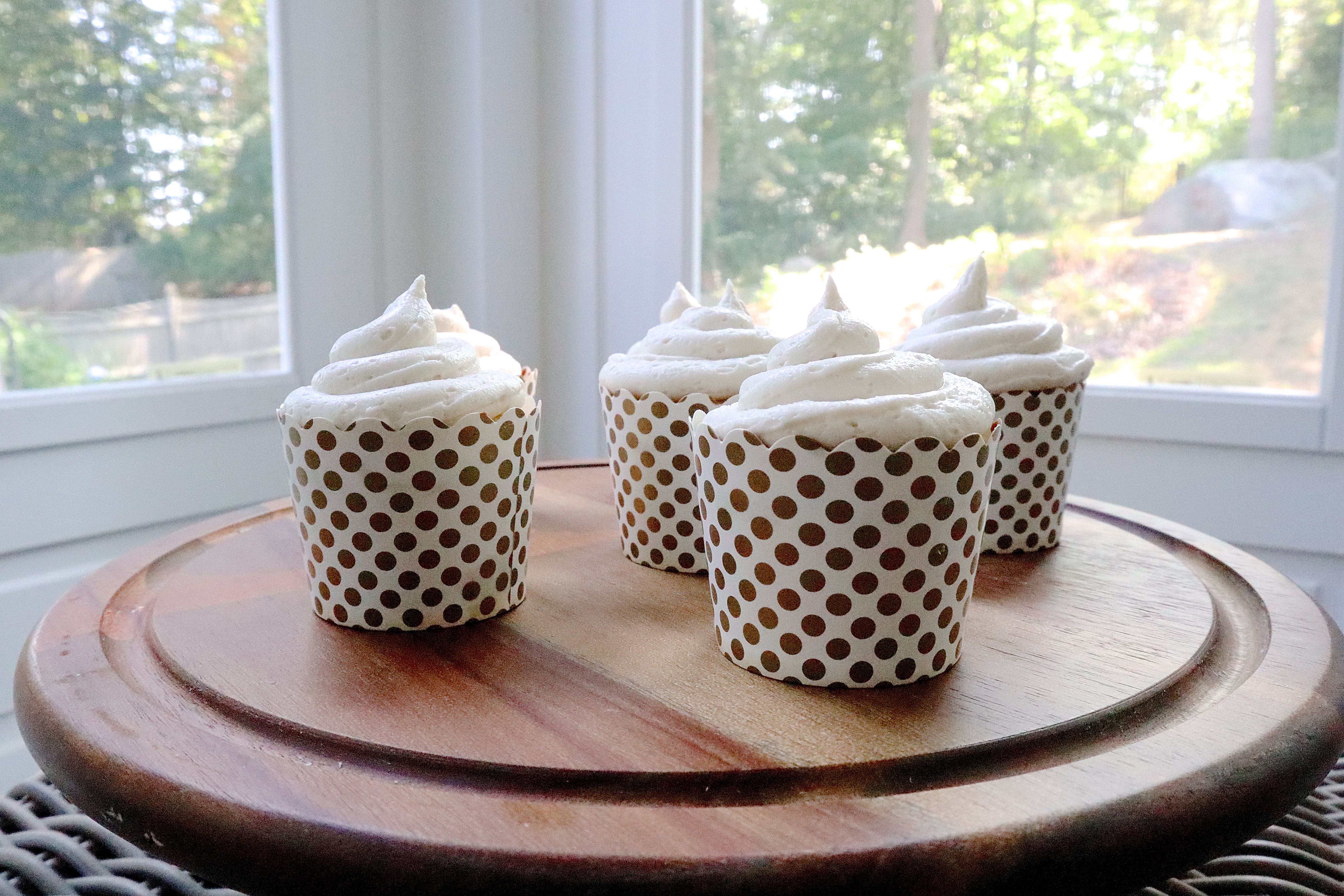 What has changed in order of importance is that I now have a new nephew, fancier honey, and a Ph.D.  The honey I can credit to the adorable farmers market in Dorset, Vermont which will now forever be my happy place.  We took the loveliest family vacation to stay with the loveliest of family friends who didn't bat an eye at letting all of us stay with them, take over their kitchen, and play corn hole on their porch.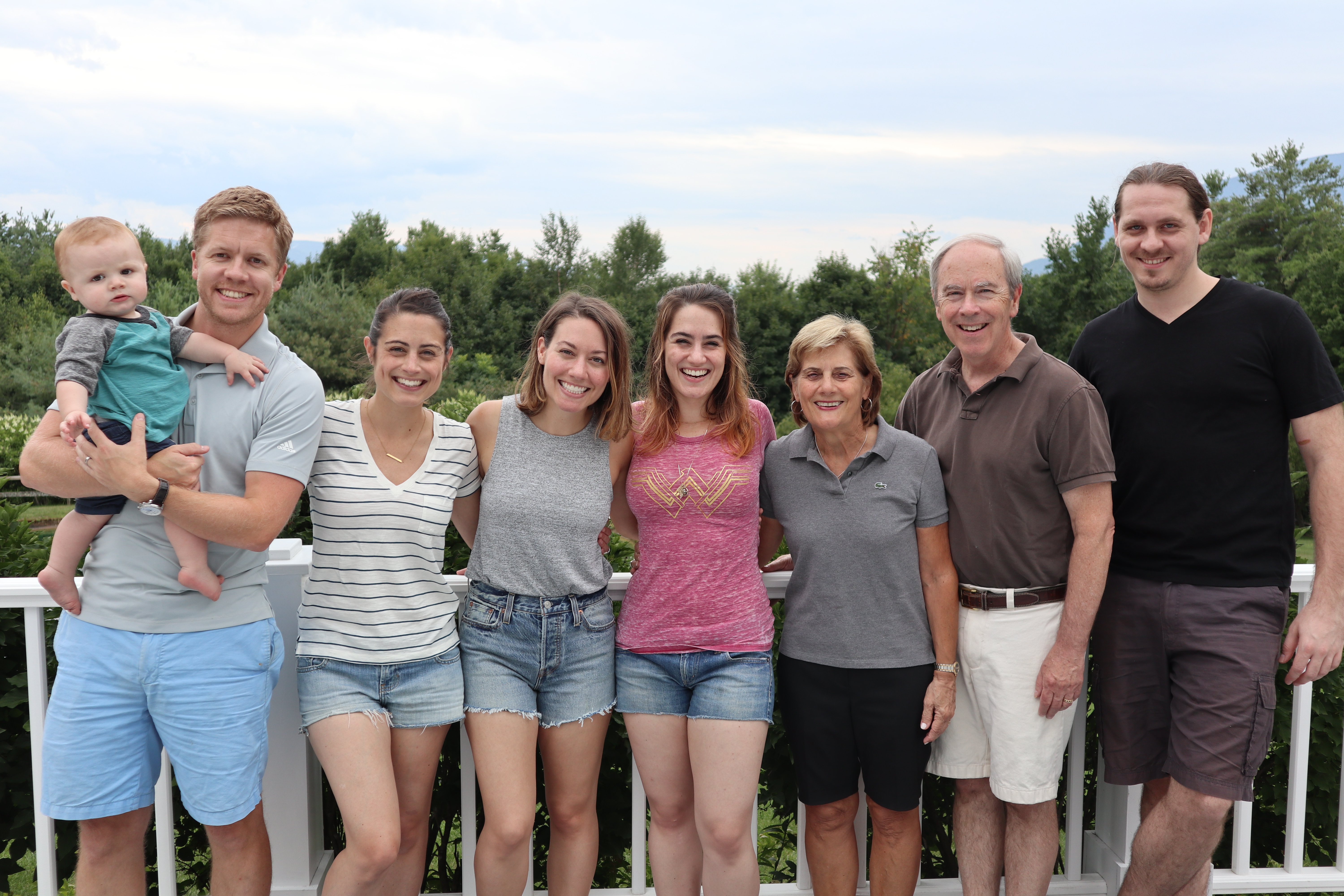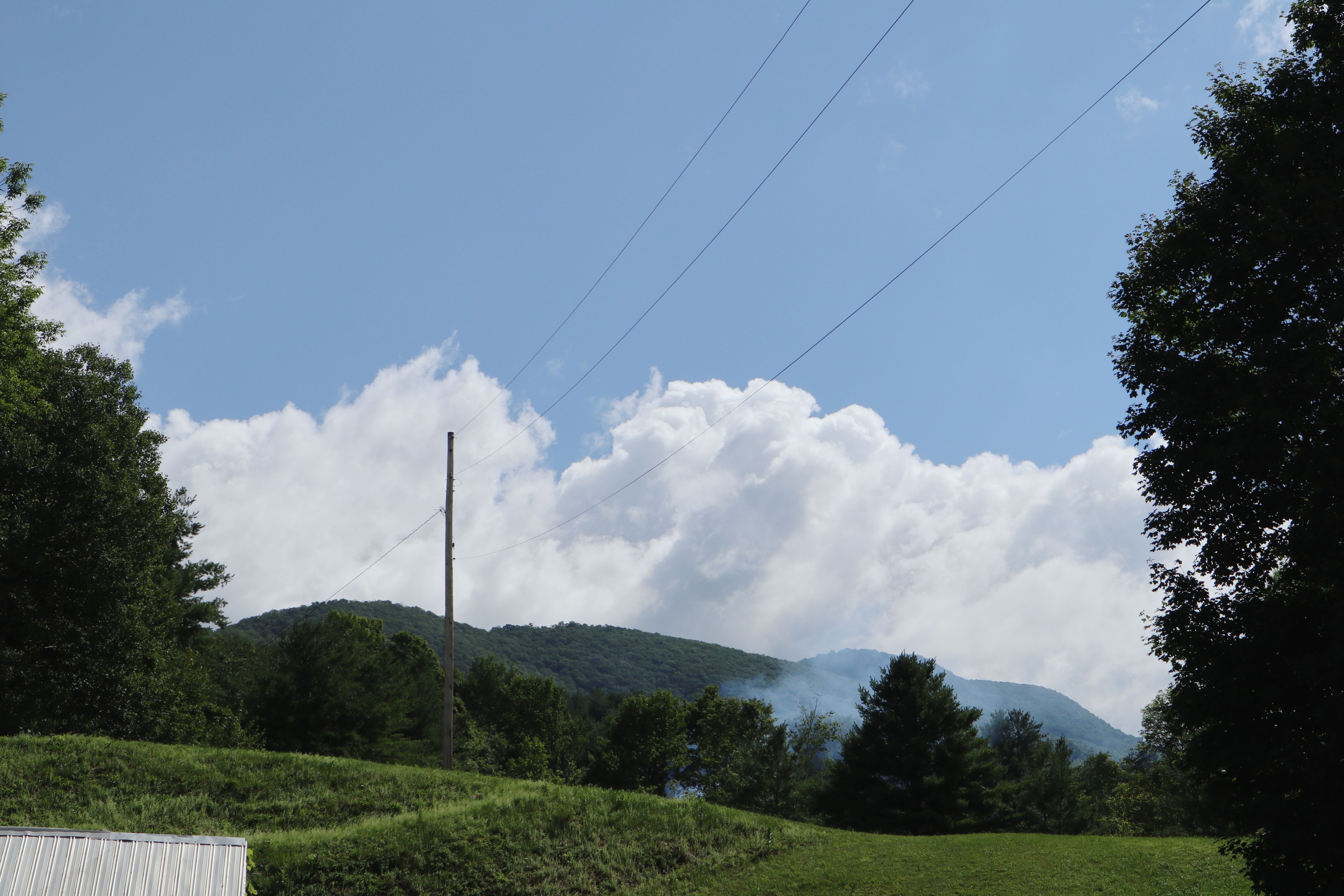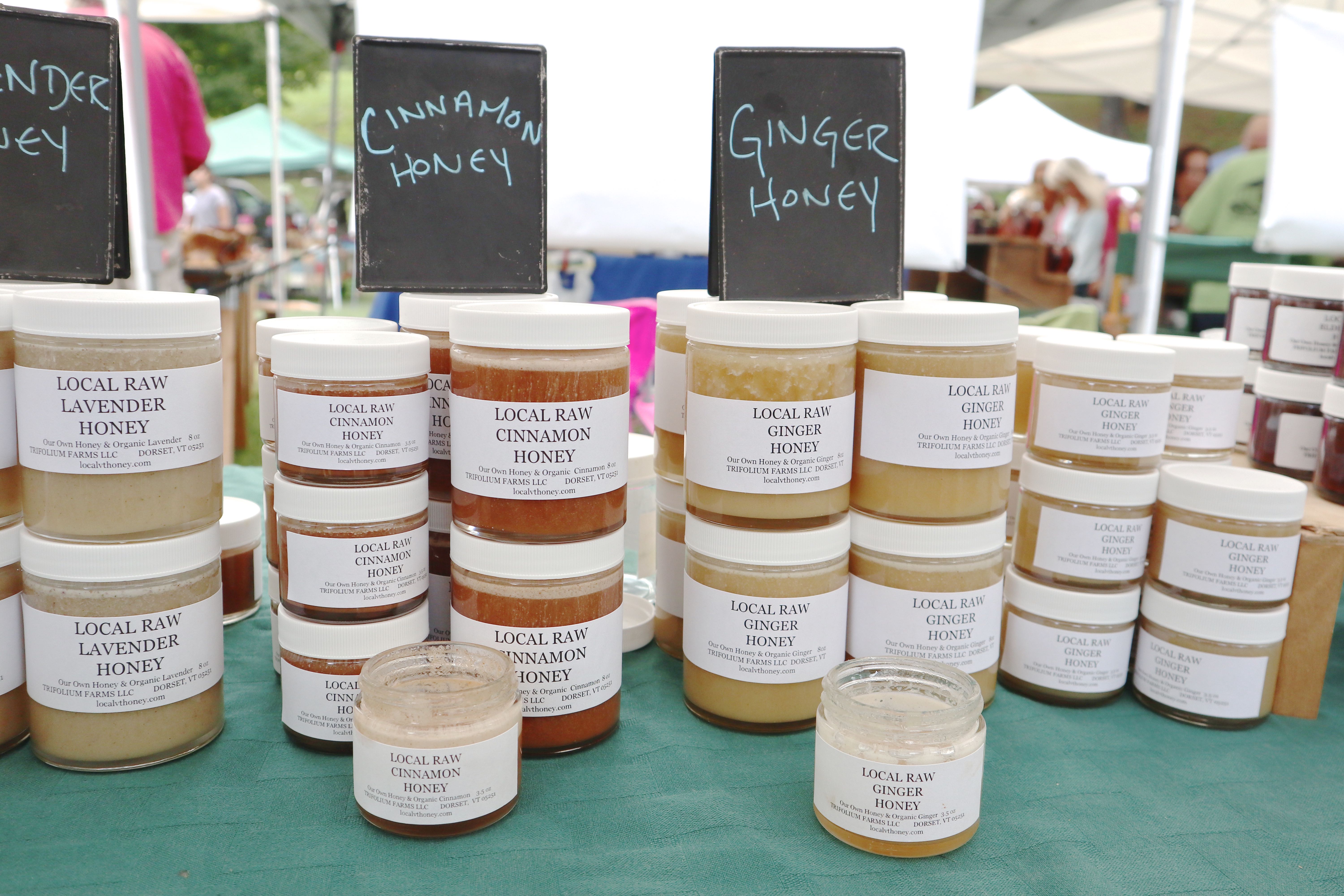 The joke is on them though because now we will be back every year to restock on this honey.  I promise to do it justice and arrive cupcakes in hand.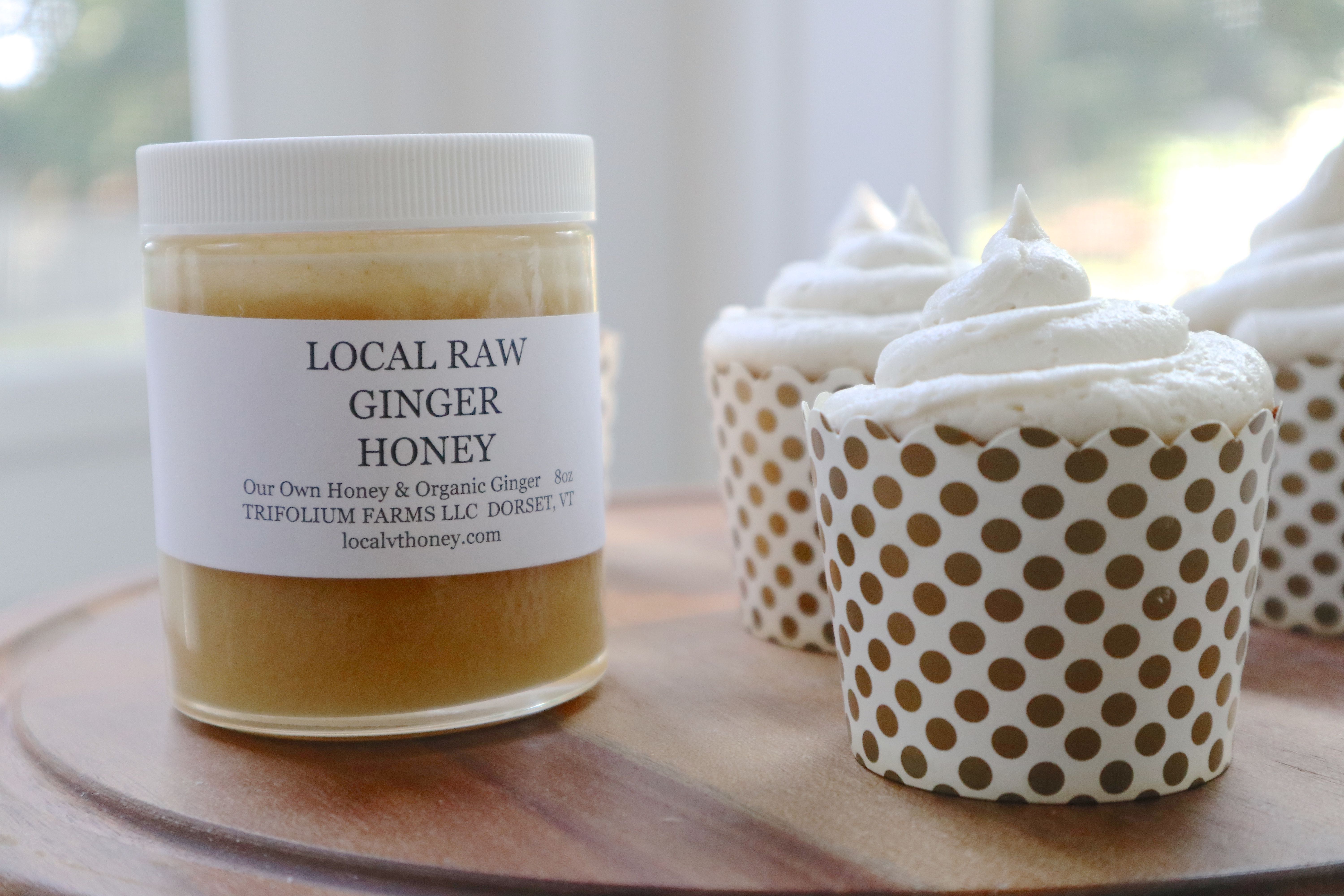 These cupcakes really are fantastic.  Tender yellow cake with a hint of almond, swirled generously with ginger honey buttercream.  These cupcake liners are too cute for words but in case anyone is under the false impression that I have this baking thing down, I ruined about a dozen of them by over filling the batter and ignoring the common sense that cake rises because apparently I don't think rules apply to me.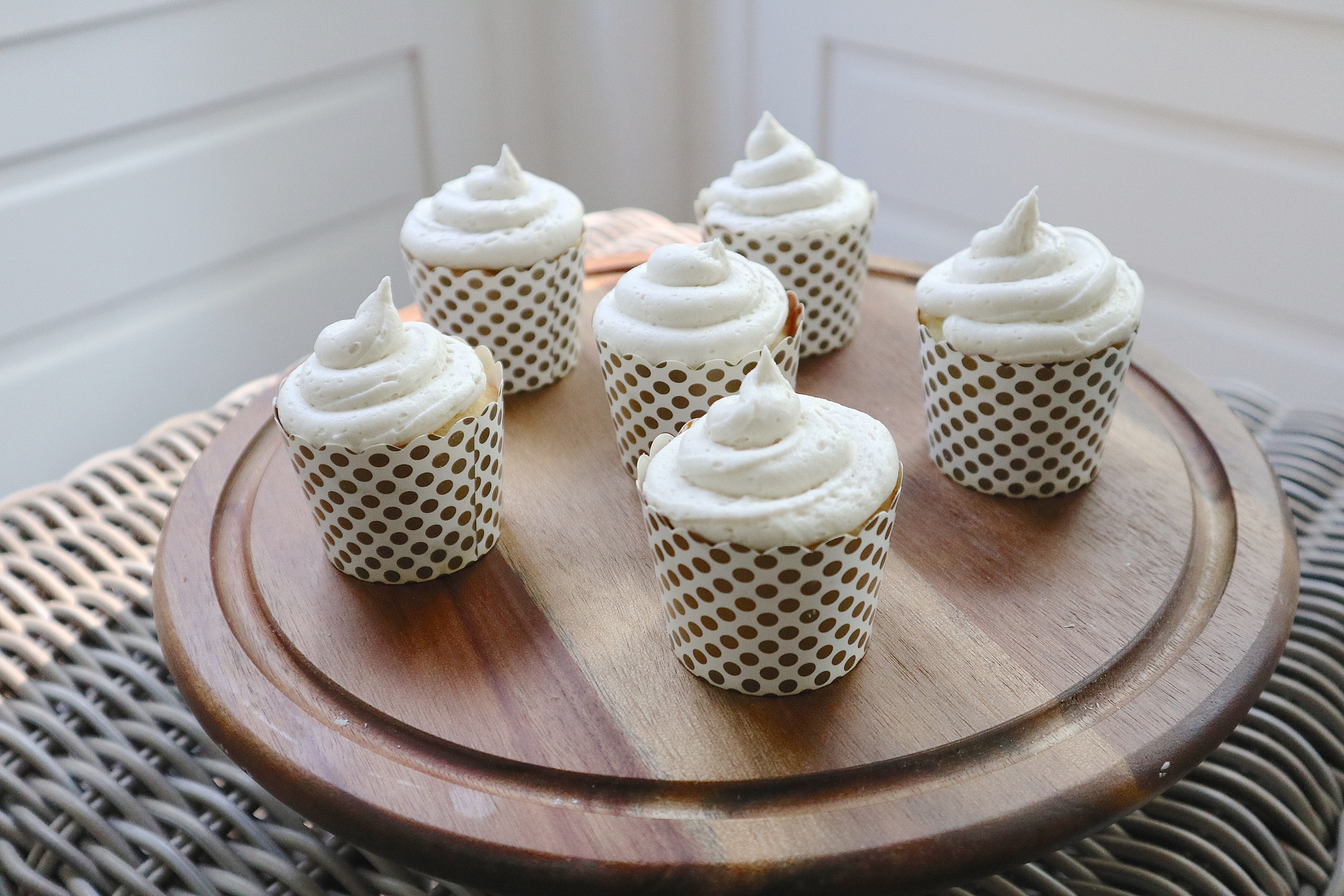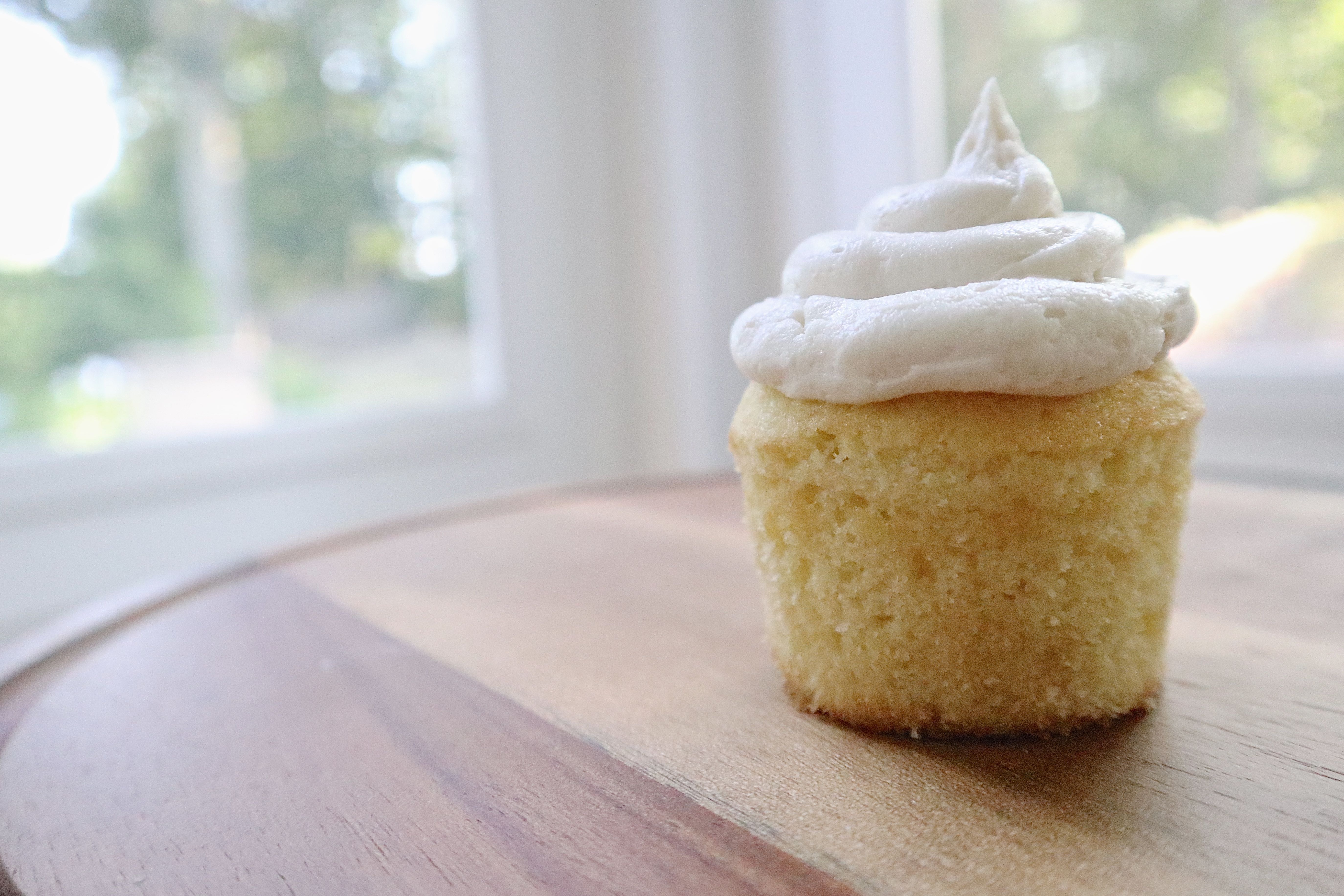 Thank you so so so so much to the people that actually have read this blog, allowed me to destroy their kitchen, helped me figure out how to own a domain name (and what a domain name is), and let me justify baking five nights a week.
You're sweet.
almond cupcakes with ginger honey buttercream
(cake recipe from smitten kitchen, buttercream recipe adapted from my brain)
almond cupcakes
4 cups cake flour (around 500 grams thanks to my new kitchen scale)
2 teaspoons baking powder
1 1/2 teaspoons baking soda
1 teaspoon salt
1 cup of unsalted butter, softened
2 cups sugar
2 teaspoons almond extract
4 large eggs, room temperature
2 cups buttermilk, shaken
ginger honey buttercream
1 cup butter, softened
1 lb powdered sugar
2 tablespoons ginger honey (or any honey you please)
pinch of salt
2-3 tablespoons milk or heavy cream
directions
Preheat the oven to 350 degrees and set out your cupcake liners.  This recipe can also be baked in two 9 inch round pans or two 8 inch square pans. I've also halved it to make 1, 8 inch square cake as that's often all you need.
Sift together your flour, baking powder, baking soda, and salt.  In a large mixing bowl, beat the butter and sugar together until pale and fluffy.  Beat in the vanilla, followed by the eggs one at a time, scraping down the bowl after each egg.  Beat in the buttermilk at a low speed until just combined and then add in the flour mixture in 3 batches, mixing a low speed after each addition.
Fill your cupcake tins about 1/2-2/3 of the way full with batter (don't do what I did) and bake in the oven for 16-18 minutes or until lightly golden on top.  Let the cupcakes cool completely while you make your frosting.
For the frosting, whip the butter in your stand mixer or with a hand mixer until creamy.  Slowly add in your powdered sugar and beat it together with your butter.  Next add in your honey, salt, and milk/cream.  Add a little more powdered sugar or a little more milk if you aren't getting the consistency you'd like.
Frost your cooled cupcakes in any manner you choose. I went with tall swirls because my feelings on frosting are not a secret.
Enjoy!
SaveSave
SaveSave
SaveSave
SaveSave
SaveSave
SaveSave
SaveSave