In the past 10 days I've made strawberry shortbread cookies, homemade thin mints (coming soon), and six almond cakes. While I've most definitely eaten all of these things for breakfast – I also added in these super easy copycat larabars as slightly more energizing option.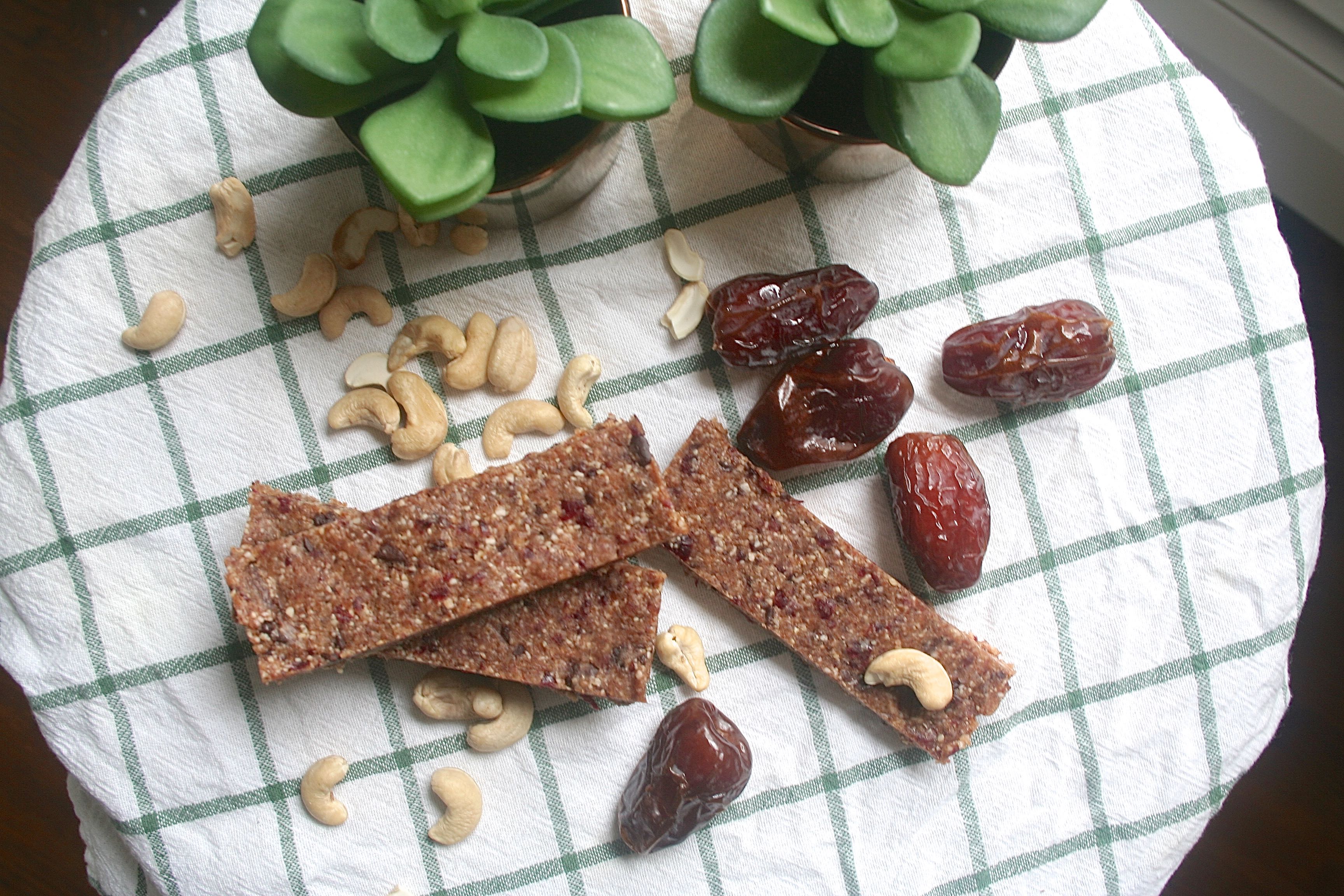 I love larabars and this is such an easy and customizable option at home. I've done a bunch of versions based off my larabar favorites including cherry pie, cashew cookie, chocolate chip, coconut, and almond butter. I have also most certainly done a kitchen sink version with dried cherries, chocolate chips, coconut, and almond butter all in one. You really can't go wrong.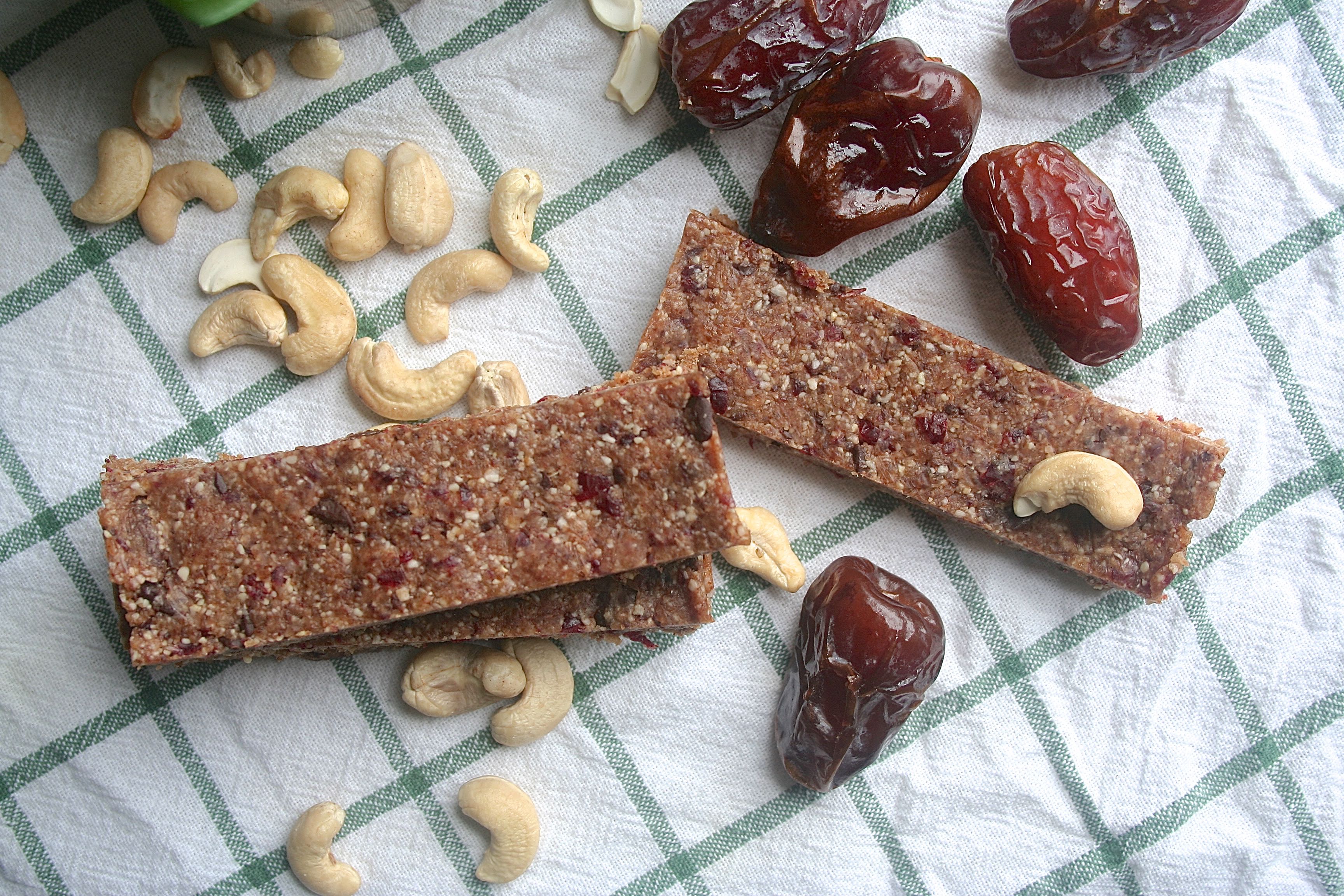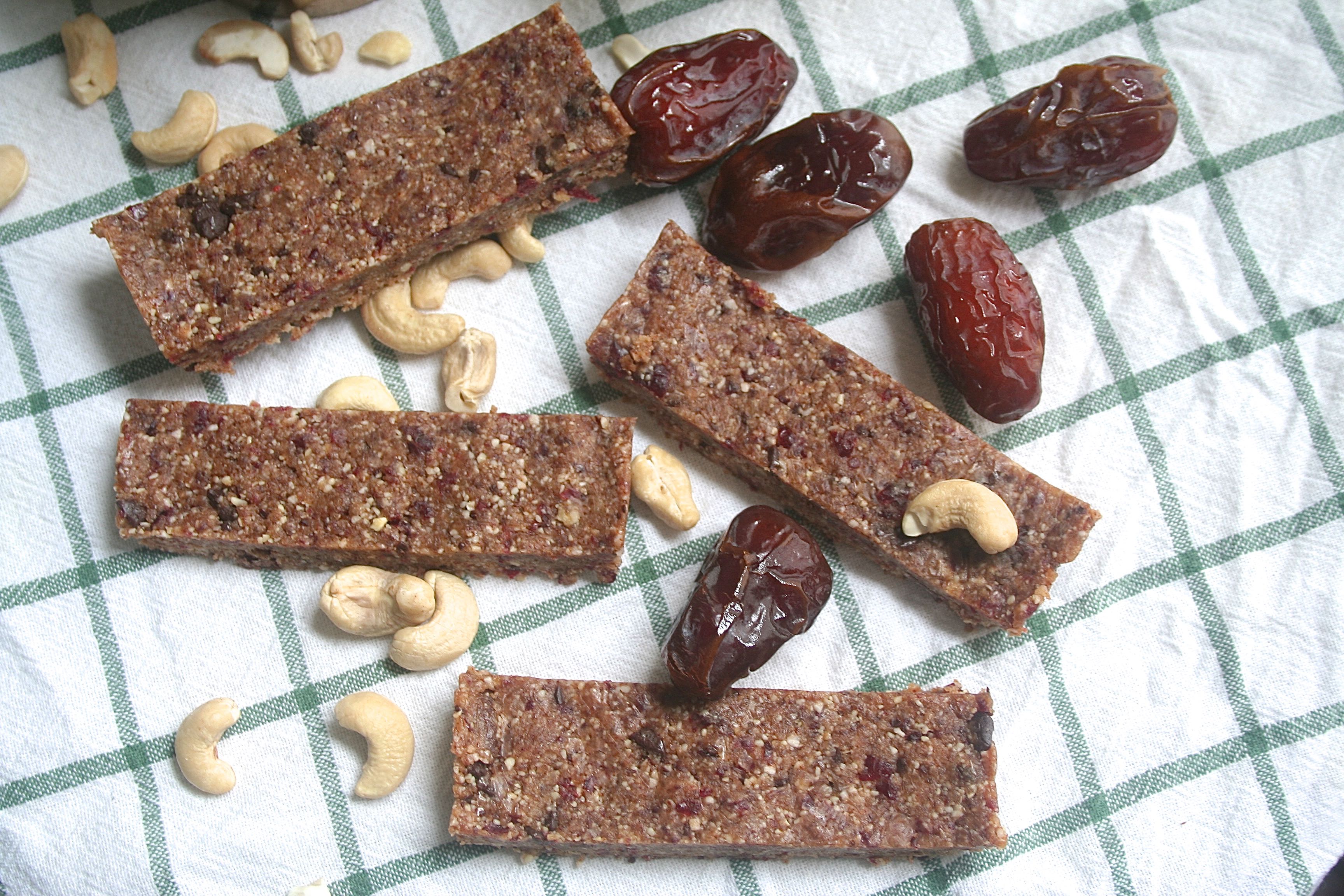 It's best to use medjool dates in this recipe because they are so much more chewy and caramel-like than other types of dates. A food processor is also pretty key here as well. You need a lot of power to get the cashews fine enough to mix with the sticky dates. I imagine a vitamix could also get the job done but I don't have an income so that is certainly not in my near future…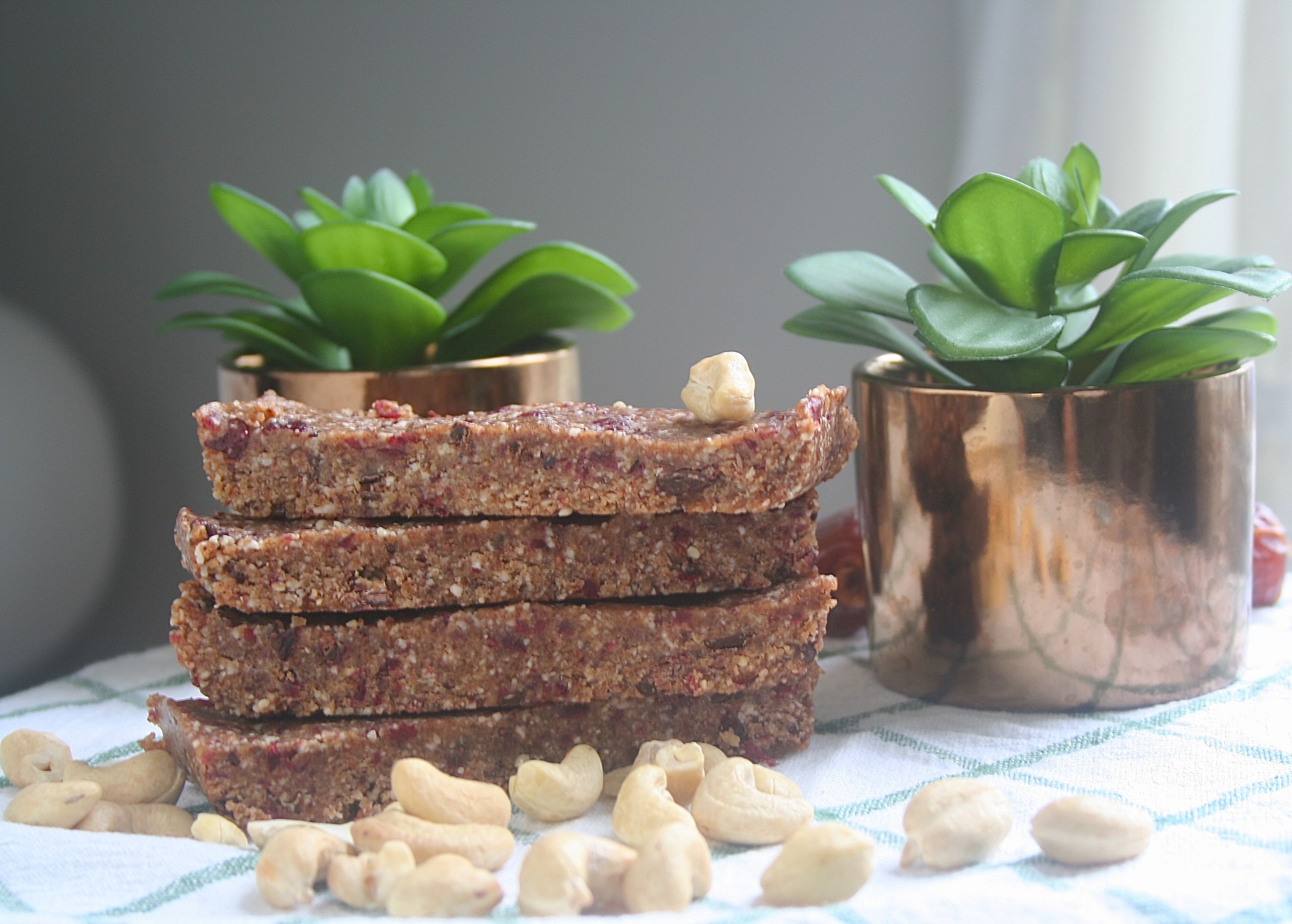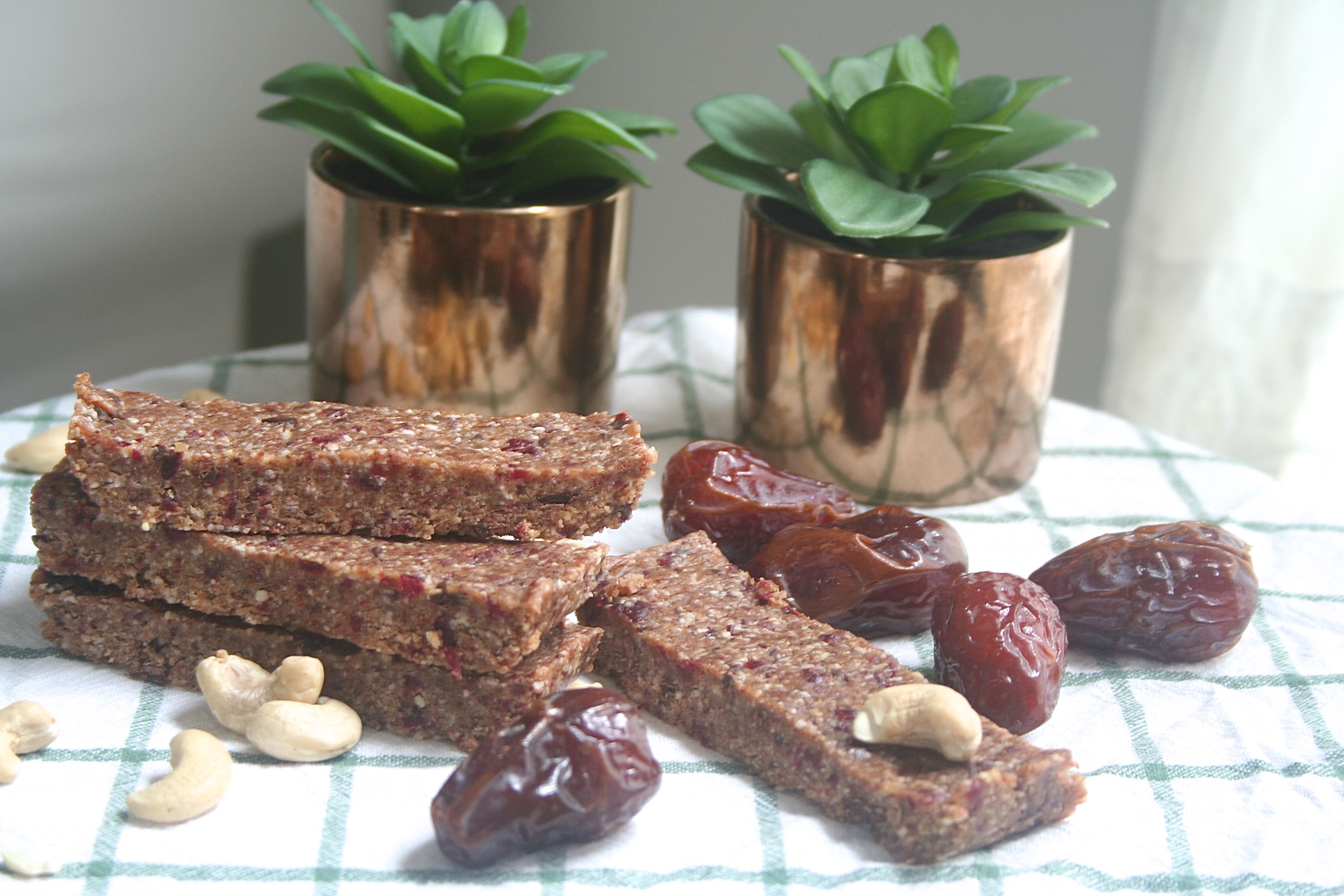 I store these bars in the fridge and wrap them up for easy breakfasts or snacks. They get a little soft and melty at room temperature.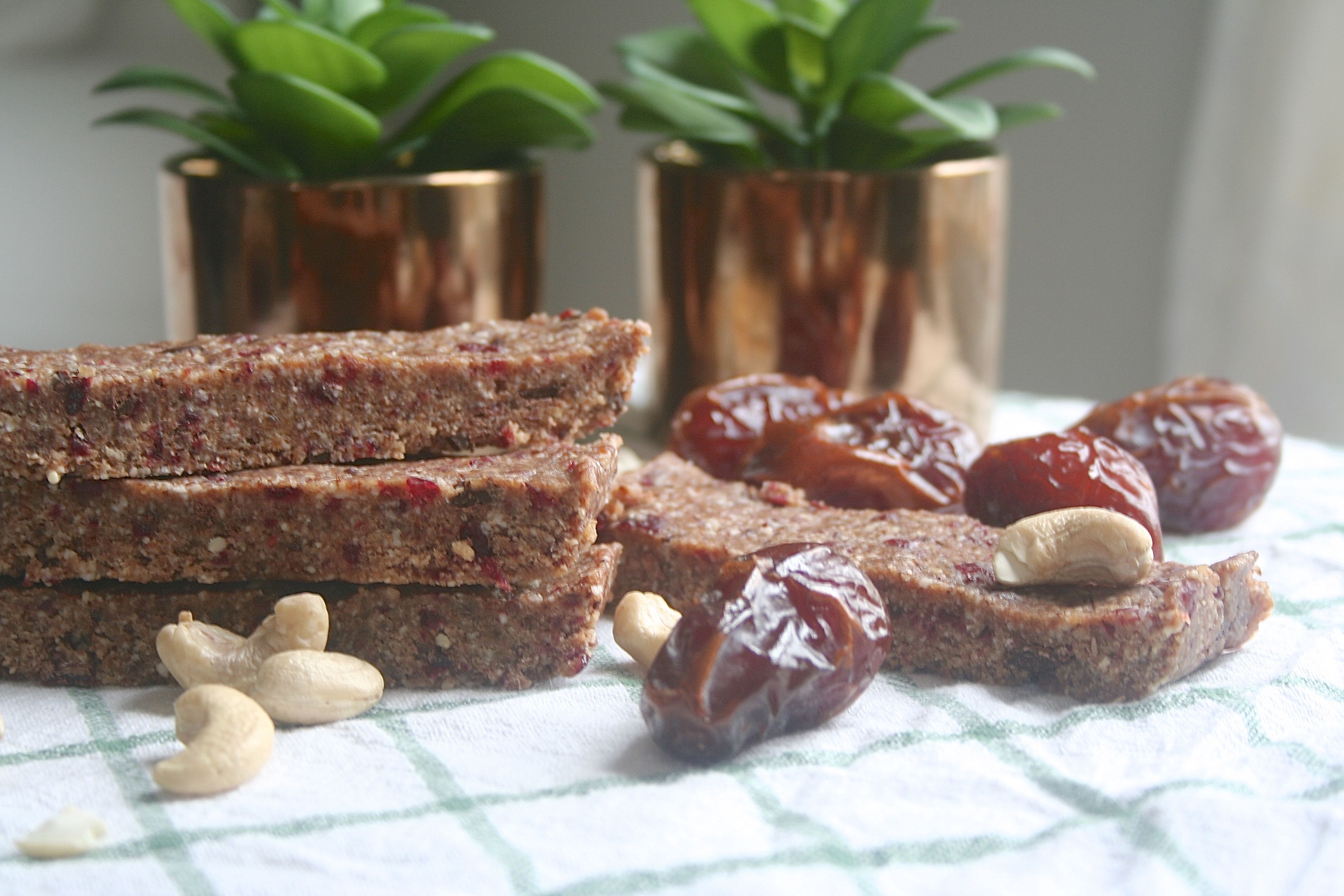 For the number of times I recommend storing things in the fridge, Frigidaire should be paying my rent…
Cashew Date Bars
(recipe adapted from Sondi Bruner)
3/4 cup raw cashews
1 cup medjool dates (pitted, about 10 dates though this is size dependent)
1 tsp vanilla extract
1 cup mix ins (e.g. shredded coconut, dried cherries, chocolate chips)
1 spoonful of nut butter or coconut oil (optional)
Directions
In a food processor, pulse the cashews until they become a rough meal texture.  Next add in the dates, vanilla, and nutbutter/coconut oil (if using) and process until the dough begins to ball together.  Pulse in your mix-ins to incorporate them but not completely blend them into the dough.
Line a loaf pan with plastic wrap and press your mixture into the bottom of the pan.  Cover and store in the fridge for 1-2 hours.  At this point the bars can be sliced and wrapped individually or you can just slice off sections as you go.  Store in the fridge for up to 6 days.  I don't think anything terrible happens after 6 days but they may dry out a bit.
Enjoy!